A classic pound cake recipe makes one of the most versatile cakes for all occasions. This pound cake recipe is an heirloom cake recipe handed down from my grandmother.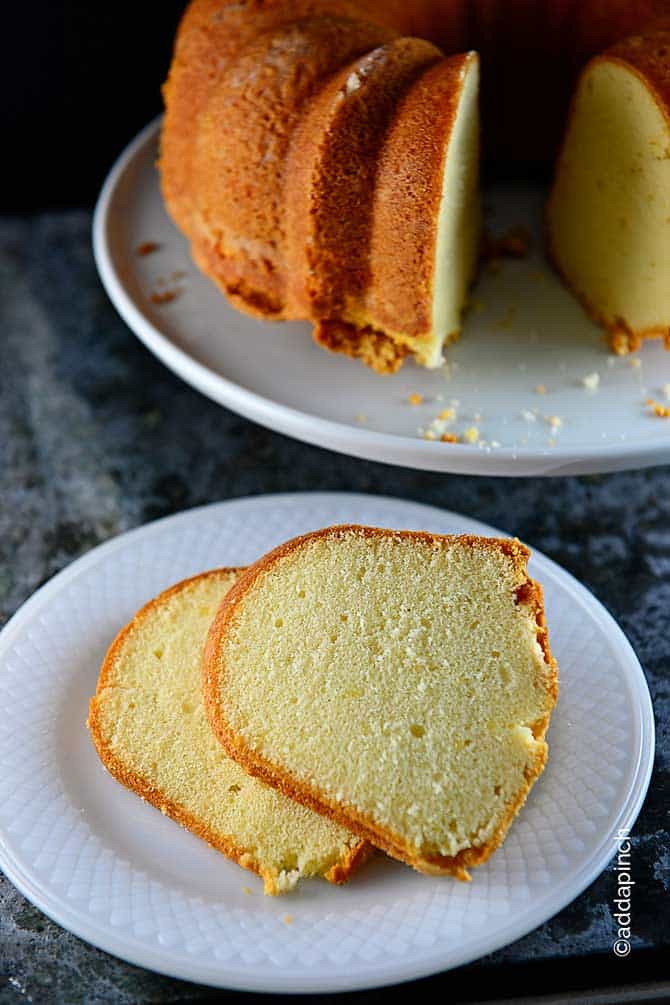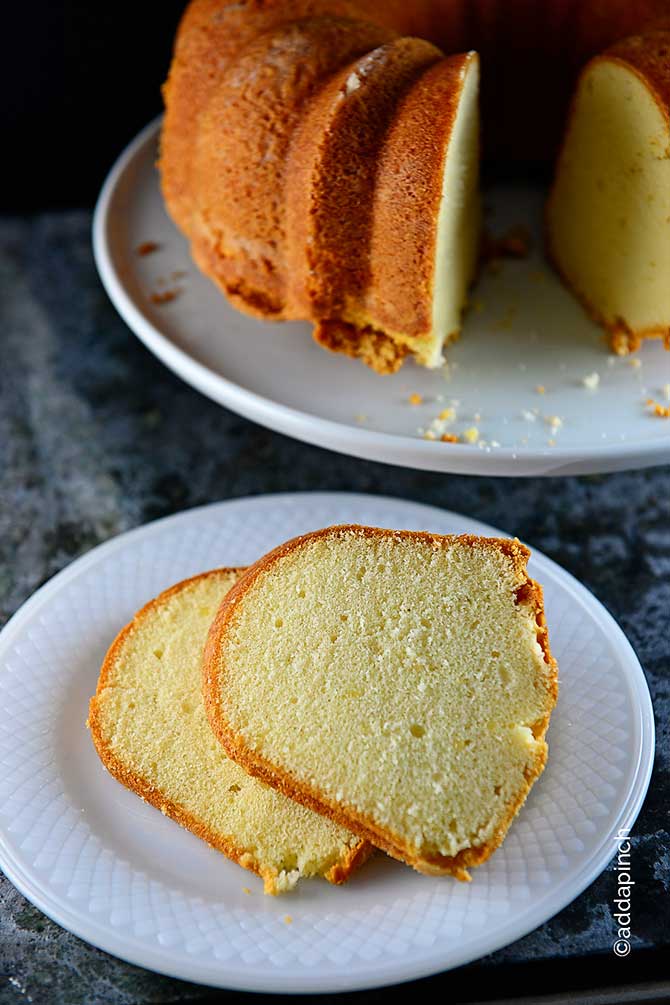 The thing I hold most dear that I inherited from my grandmother is her love of time in the kitchen. It seemed that there was nowhere else in the world she'd rather be than in her small kitchen cooking and baking for her family and friends. Her counters were scuffed from years of use and there was always a hint of the smell of lemon Pine Sol from where she scrubbed her floors each evening before she went to bed. I can't remember a time visiting her when I was growing up that there wasn't something bubbling away on her stovetop or baking in her oven. As soon as you got close enough to the old screen door, you were greeted by smells of cookies or cakes baking that she'd wrap up to take to someone from church that wasn't feeling well, had surgery or were welcoming a new baby. A casserole would most likely be in the bottom oven to go along with it since grandmother firmly believed in feeding people and feeding them well.
When I married, grandmother gave me a notebook, which I've mentioned a time or two, full of her recipes she'd written down for me. Many of these recipes we'd made time and time again together in her kitchen and others were some that were reserved for special occasions. This classic pound cake recipe was one of those recipes that was included but one that I could almost make by heart. I loved that at the top of the page, she'd written "My Pound Cake." She knew that over the years we'd used other pound cake recipes from time to time, but that I always asked for "her" pound cake. To me, it was the best I'd ever tasted. Light, but sturdy. Flavorful, but not so much that it was overwhelming. Tender, but not crumbly. In a word, it was perfect!
Now, when I make grandmother's pound cake, I can't help but think of all those families she shared it with over the years – to celebrate, to mourn, and just because. Her gift of sharing of herself through her cooking and baking, along with her kind words, made an impression on the little girl I once was and even more so on the grown up I am today. Even though I inherited her love of the kitchen, I only wish I'd inherited more of her selflessness. She was truly a great lady.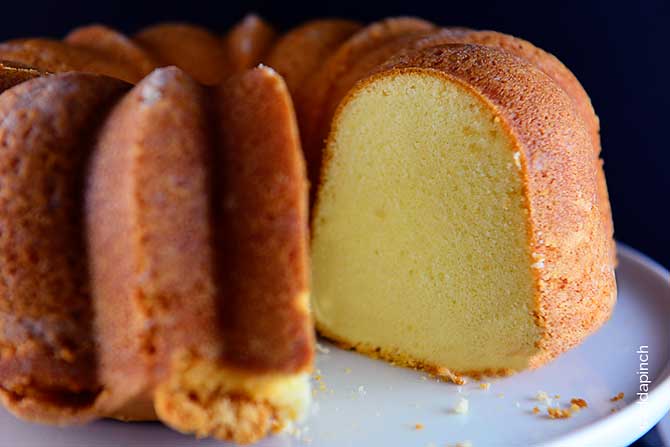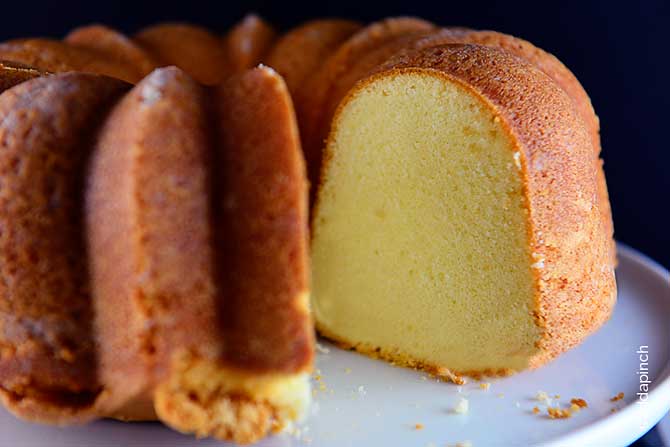 Here's her Classic Pound Cake Recipe. I hope you love it.
Classic Pound Cake Recipe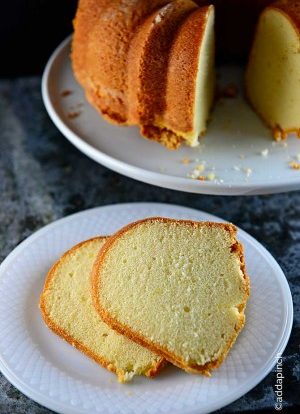 A classic pound cake recipe makes one of the most versatile cakes for all occasions. This pound cake recipe is an heirloom cake recipe handed down from my grandmother.
Ingredients
1/2

cup

unsalted butter

softened

1

cup

vegetable shortening

2 1/2

cups

granulated sugar

5

eggs

2 1/2

cups

all-purpose flour

1/2

cup

self-rising flour

1

cup

milk

1

tablespoon

vanilla extract

or 1 teaspoon each vanilla and almond extract
Instructions
Preheat oven to 300º F. Prepare large bundt pan or three loaf pans with nonstick baking spray. Set aside.

Cream together butter, vegetable shortening and granulated sugar until light and fluffy, about 6-10 minutes. Add eggs one at a time, making sure each is fully incorporated before adding another. Reduce speed of mixer to low and add flour and milk alternately, making sure to combine well but not to overmix. Stir in vanilla extract.

Pour batter into prepared bundt pan and bake 1 ½ hours or in loaf pans for 30 minutes, until a skewer inserted in the center comes out clean. You can follow my tips for how to tell when your cake is done.

Remove from oven and allow to cool for about 10 – 15 minutes on a wire rack before turning the cake out onto a wire rack to cool completely.
Notes
Makes 1 bundt or 3 loaf pans
Enjoy!
Robyn xo