Homemade Ranch Seasoning Mix Recipe
Homemade ranch seasoning makes a great seasoning to keep on hand for ranch dressing, dips, chips, and more!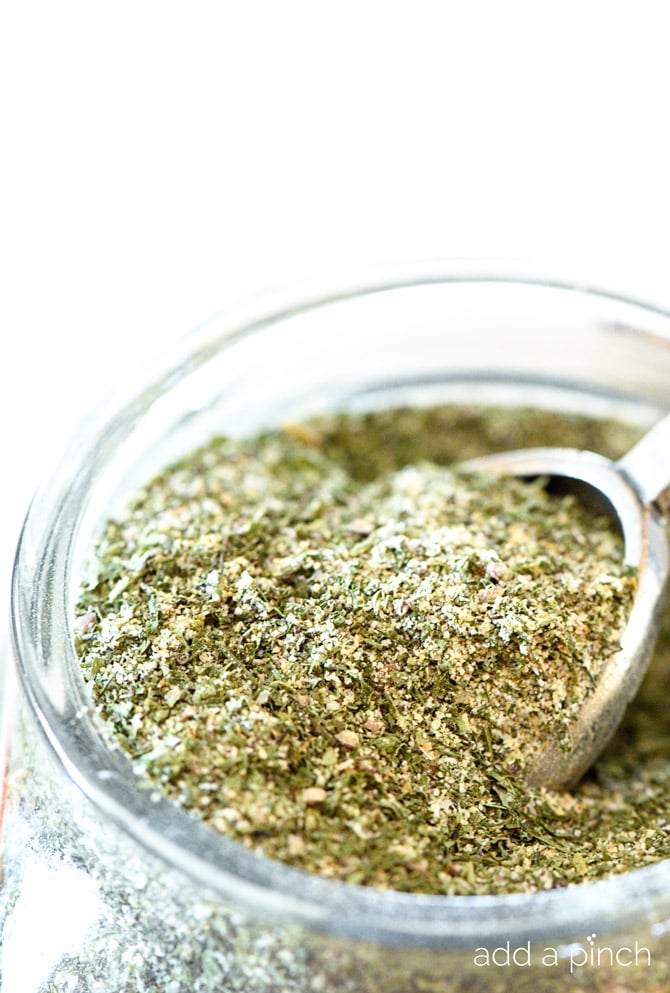 My family loves ranch dressing. Well, let me just admit that I probably love it more than anyone else in the family, but you get the point.
I could eat it on just about anything – from salads, vegetables, to dipping my fries into it, it is one of my favorite condiments. For years, I've been making my own buttermilk ranch dressing using fresh herbs and have also kept a little jar of my ranch seasoning mix in a little jar on standby for those days when fresh herbs weren't available.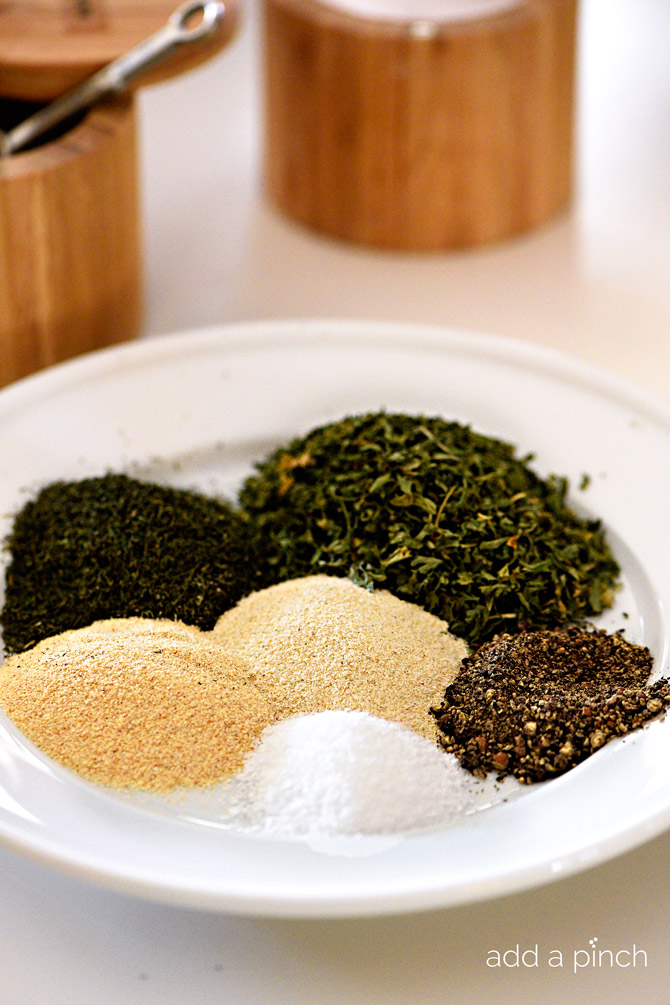 Through this winter, I'd depleted my little stash of ranch seasoning mix and yesterday, as I was blending up a new jar, I grabbed my camera to share with you just how easy it is to make yourself. It is definitely a pantry staple at my house and so much better than those packets you can buy.
My homemade ranch seasoning mix uses dried herbs and spices that you probably already have in your pantry – parsley, dill, garlic, onion, salt and pepper. Just those six ingredients and about five minutes is all it takes.
You'll notice that all of the ingredients are of different sizes and textures, which makes keeping them mixed consistently a bit hard.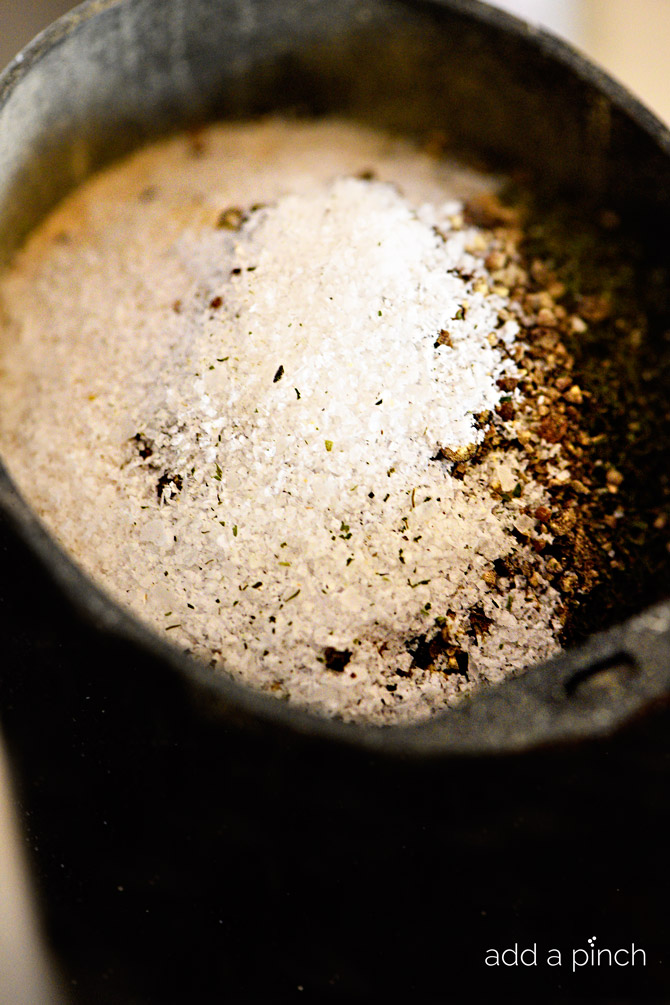 The finer textured ingredients in the ranch seasoning mix – like the salt and garlic – generally settles to the bottom of the bottle. So, I just throw all of the ingredients into my spice grinder and pulse about five times to make it more consistent. You can also use a food processor or blender if you don't have spice grinder handy.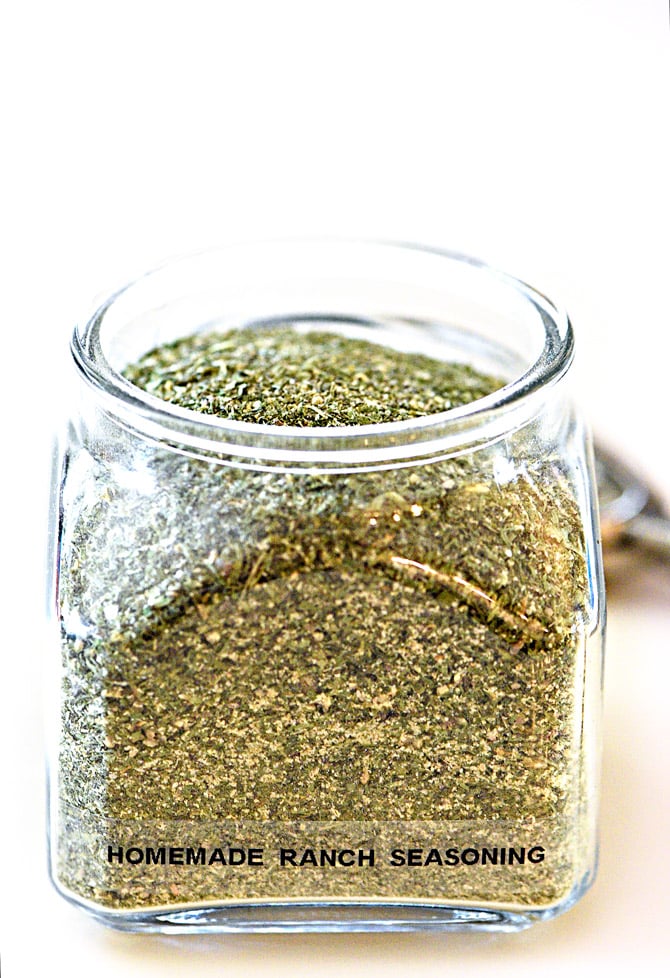 It stays perfectly combined and ready to go for making homemade ranch dressing, dips, and seasoning in so many recipes!
You can just skip that step if you prefer and make sure to whisk your seasoning mix with a fork before use if it settles.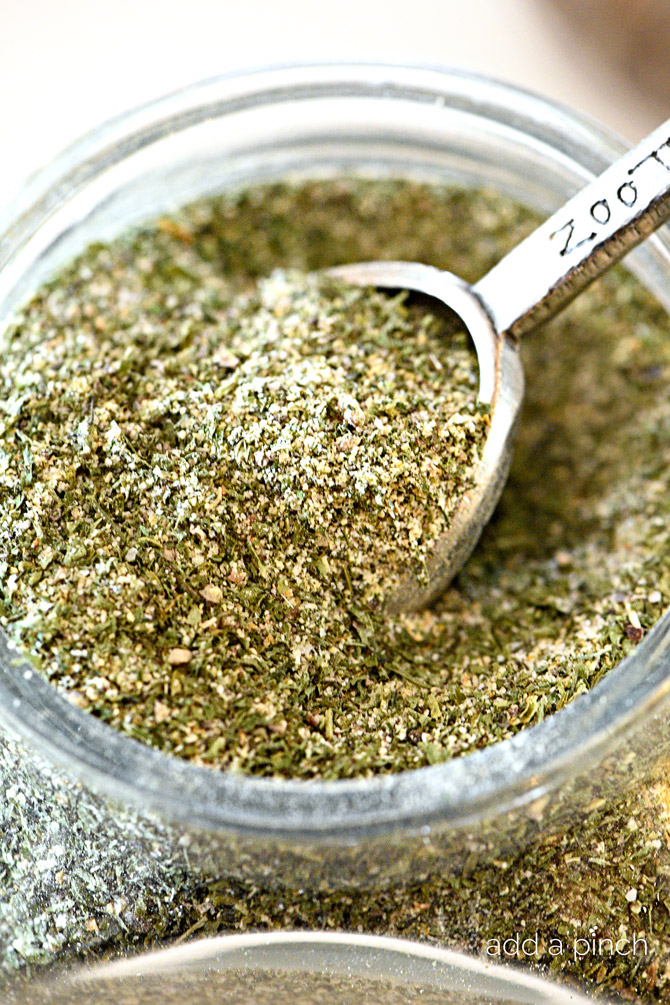 Here's my Homemade Ranch Seasoning Mix recipe. I hope you love it as much as we do!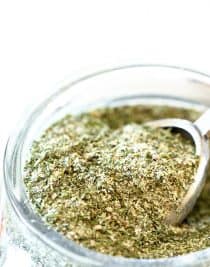 Homemade Ranch Seasoning Mix Recipe
Total Time 5 minutes
Prep Time 5 minutes
Homemade ranch seasoning makes a great seasoning to keep on hand for ranch dressing, dips, chips, and more!
Ingredients
3 tablespoons dried parsley
1 tablespoon dried dill weed
1 tablespoon granulated garlic
1 tablespoon granulated onion
2 teaspoons kosher salt
1 teaspoon freshly ground black pepper
Directions
Add all ingredients to a food processor, blender, or spice grinder and pulse about 5 to 7 times. Pour into a container and store in the pantry for use.
Notes
Homemade Ranch Dressing (using homemade mix):
Mix 1 tablespoon of this ranch seasoning mix with 1/3 cup mayonnaise and 1/4 cup buttermilk.
All images and text © Robyn Stone for Add a Pinch
Enjoy!
Robyn xo