Hummingbird Cake is a classic, Southern cake recipe. Made with bananas, pineapple, and pecans and topped with a cream cheese frosting!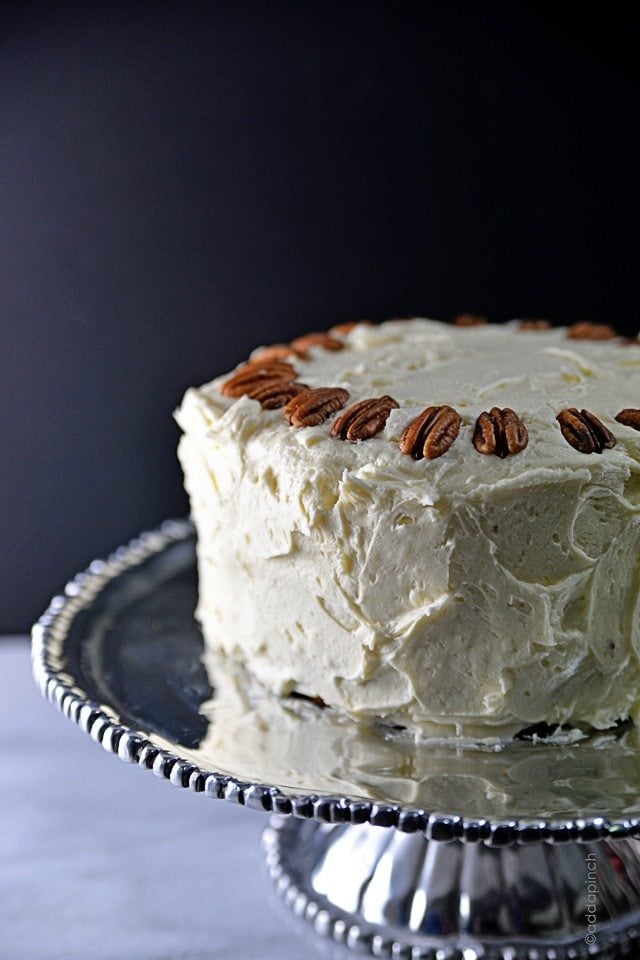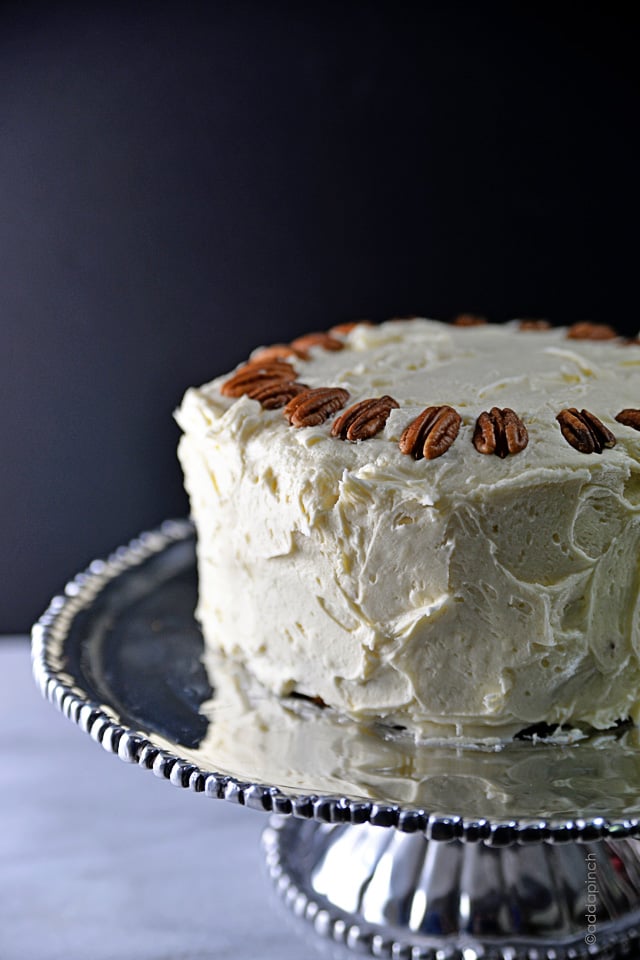 Hummingbird Cake is definitely a favorite cake recipe of my family. My grandmother would make it for special occasions, especially around Valentine's Day, Easter, Mother's Day or spring birthdays. It was always front and center at any family gatherings or church socials. Full of delicious banana, pineapple, and roasted pecans, Hummingbird Cake is one of those cake recipes that is just a Southern classic.
As with so many Southern recipes, I'm not certain where the name of this cake originated. Although it is certainly filled with such sweetness that you can only enjoy just a little bit of it at a time, which again makes it perfect for serving at large gatherings like church socials and potluck dinners. Thankfully though, no birds are harmed in its making or consuming.
Although, I do remember my sister-in-law, Karen, making a hummingbird cake a few years ago for my mother-in-law's birthday. Even though my my youngest nephew, who I believe was about four at the time, helped her make the cake he stood close by to my mother-in-law as she blew out her birthday candles. Then, he ever so gingerly leaned over and advised her to be careful of the birds. I always think of him when I make this cake now and I can't help but smile.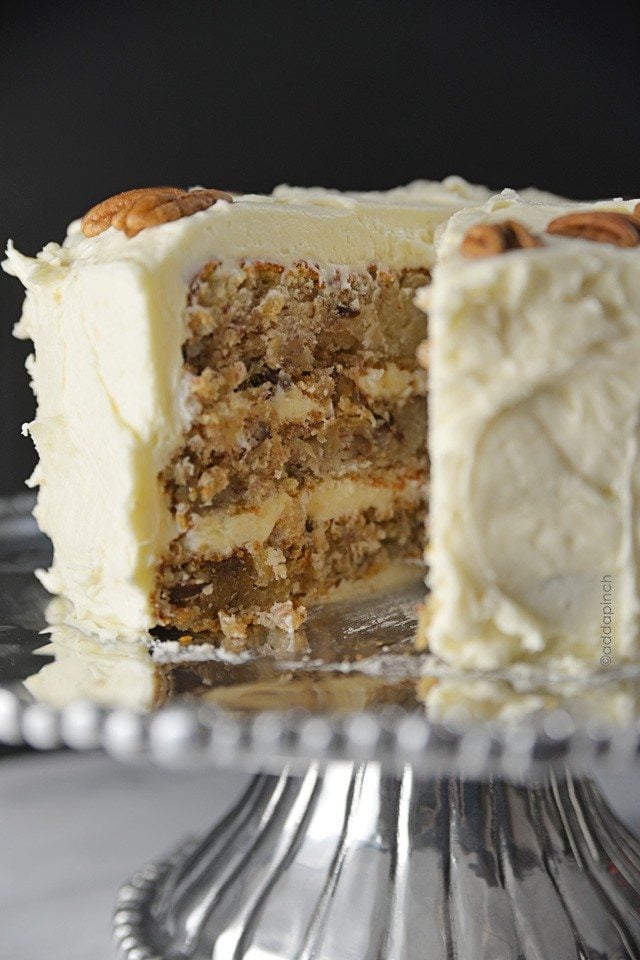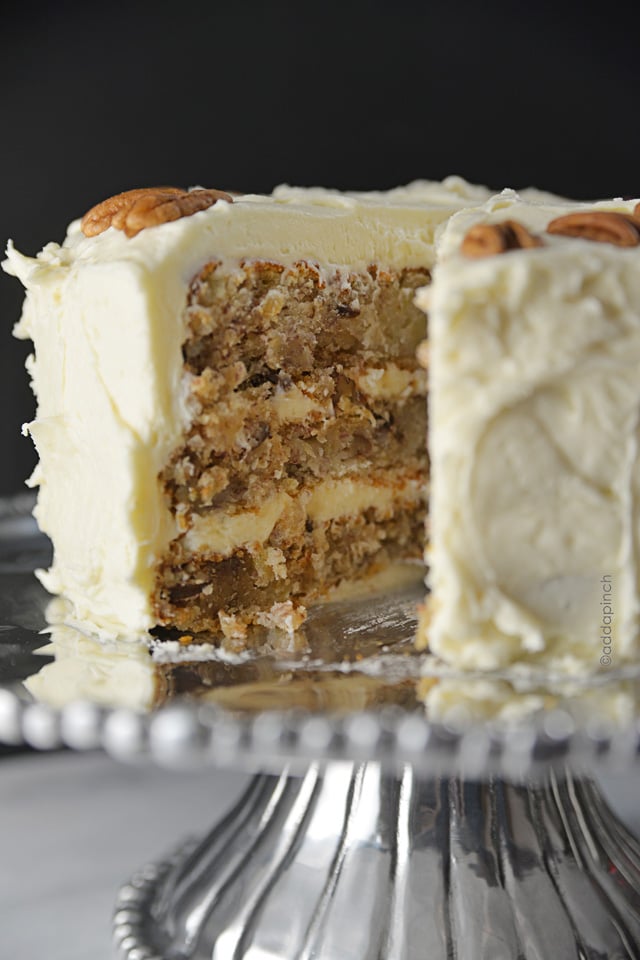 As far as the original maker of hummingbird cake, it was submitted to Southern Living magazine for the February 1978 issue by Mrs. L.H. Wiggins of Greensboro, North Carolina. Even though she provided her lovely recipe, she did not include the story behind it or its name. Some would say that is a loss, but I think Mrs. Wiggins did us all a great favor by allowing our imaginations to conjure up all sorts of stories as sweet as her delicious cake.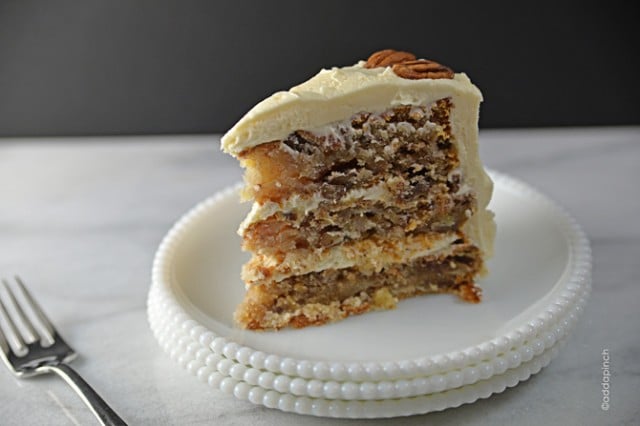 Be sure to add this cake recipe to your must-make list for your next get together. It is sure to delight as well as quickly disappear. Remember to cut the slices thinly as it is rich and as sweet as southern sweet tea.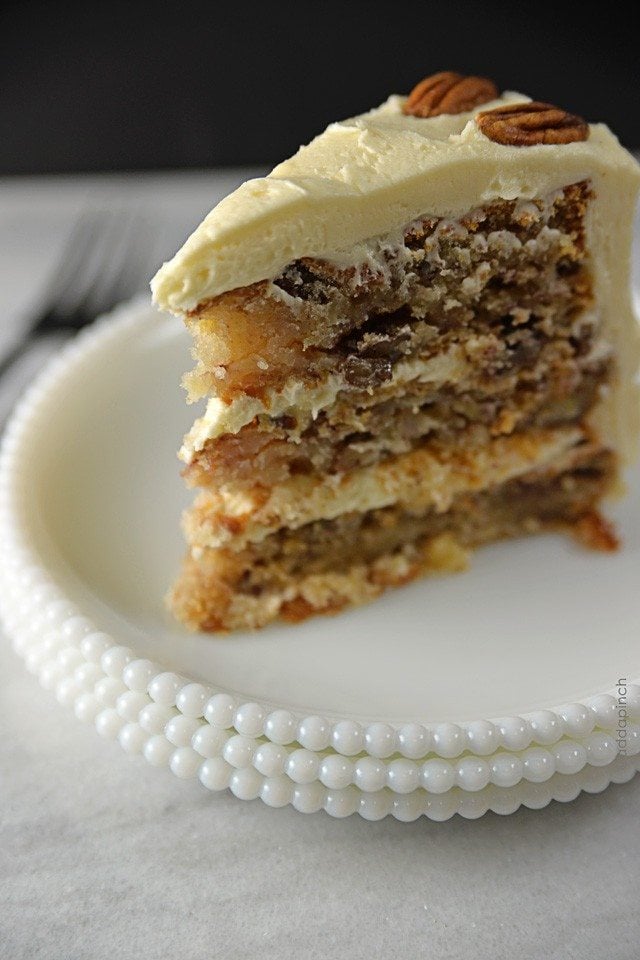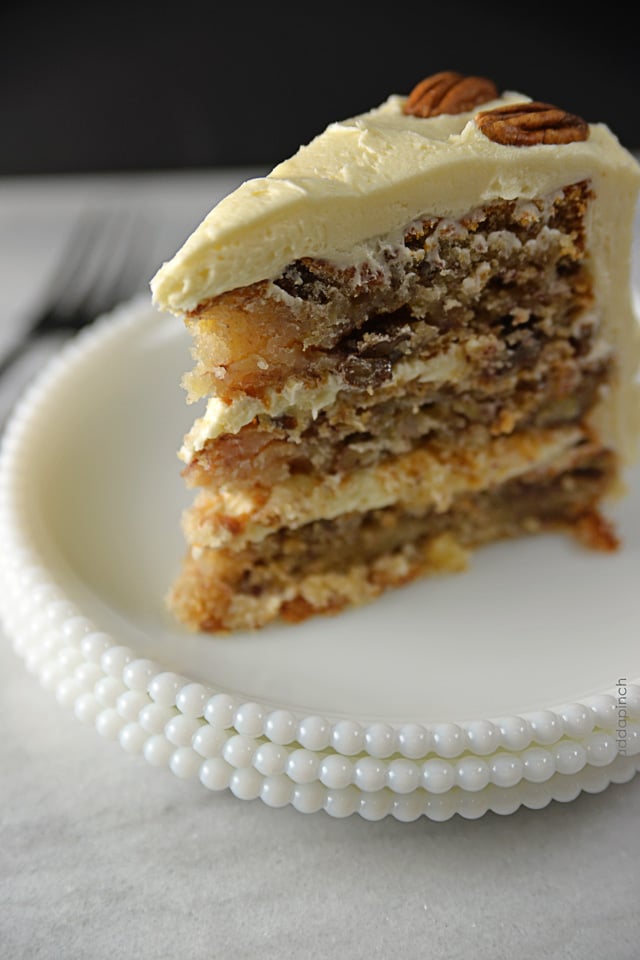 Here's the Hummingbird Cake recipe my family has used for years. It's a bit different from Mrs. Wiggins original, but I sure love the changes.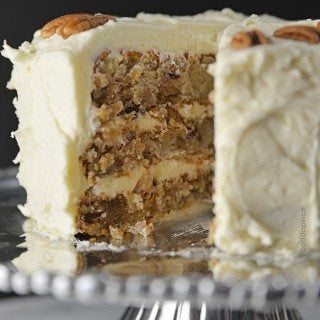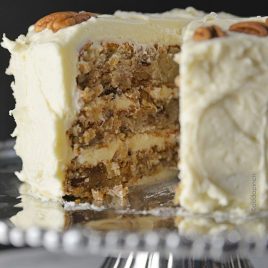 Hummingbird Cake Recipe
Hummingbird Cake is a classic, Southern cake recipe. Made with bananas, pineapple, and pecans and topped with a cream cheese frosting!
Ingredients
3

cups

all-purpose flour

2

cups

granulated sugar

1

teaspoon

baking soda

1

teaspoon

baking powder

1

teaspoon

salt

1 1/2

teaspoons

ground cinnamon

3

large

eggs

1

cup

vegetable oil

2

teaspoons

vanilla extract

1

(8-ounce) can

crushed pineapple, undrained

3

ripe bananas, mashed (about 2 cups)

1

cup

roasted pecans

finely chopped
Instructions
Preheat oven to 350º F. Prepare three 9-inch cake pans by spraying with baking spray or buttering and lightly flouring.

Whisk together the flour, sugar, baking soda, baking powder, salt, and ground cinnamon in a large bowl. Set aside.

Cream together the eggs, oil, vanilla extract, pineapple, mashed bananas, and finely chopped pecans in another large bowl. Stir the egg mixture into the flour mixture until just combined. Evenly divide the batter between the three prepared pans and bake for about 20 to 25 minutes, or until a toothpick or skewer inserted in the center of the cake comes out clean.

Remove from the oven and allow to cool for about 10 minutes. Turn cakes onto a wire rack and allow to cool completely before frosting with

cream cheese frosting

.
Enjoy!
Robyn xo


From the Add a Pinch recipe archives. Originally published in 2011.