Peach Salsa. Is that what you call it? I've had a really hard time naming this recipe because my head knows that most likely that is the name it should be given.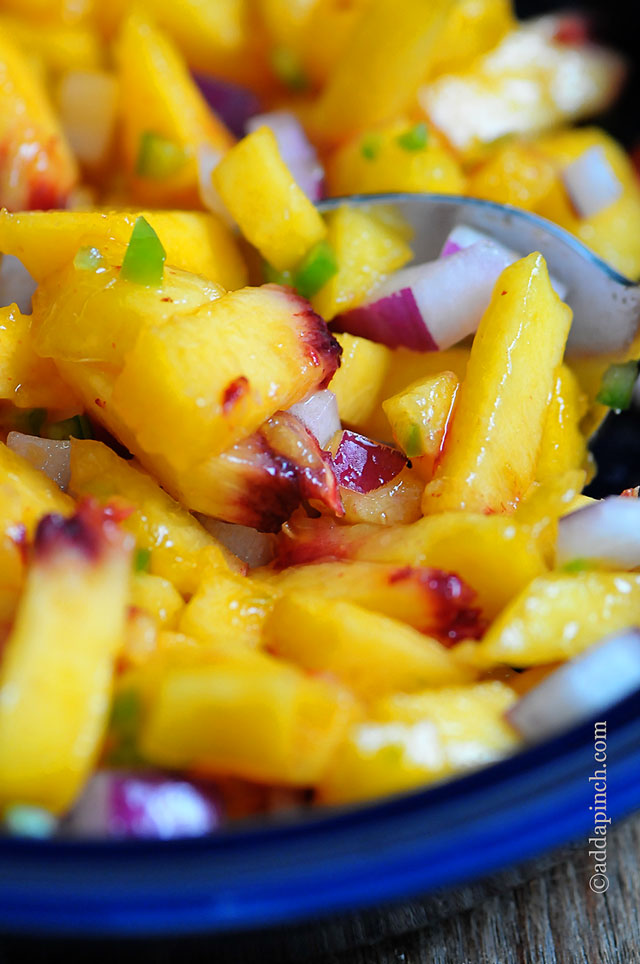 But friends, my heart says that the term salsa should only refer to that delicious tomato-based, addictive stuff I can't seem to get enough of when we visit our favorite Mexican restaurant or we make at home.
I know, I know. I'm weird. I think that fact was most likely established when I was three; yet, here we are with me sharing a recipe with a name that I battle with, but with the end result that I can't get enough of.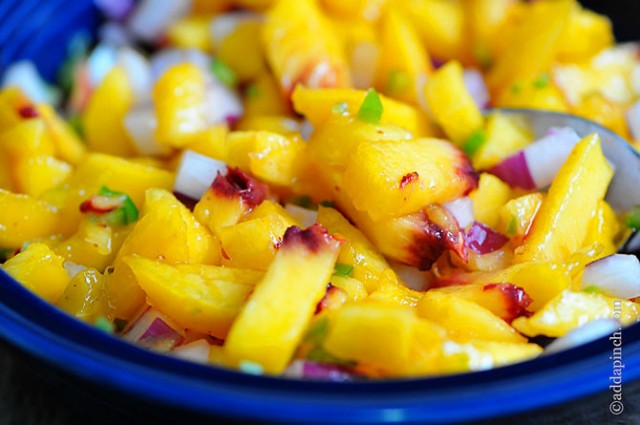 Seriously. I can't get enough of this peach salsa (ack!) this time of year. It is great with tortilla chips, piled high on top of a fish taco, grilled chicken, pork tenderloin, or just by the spoonful.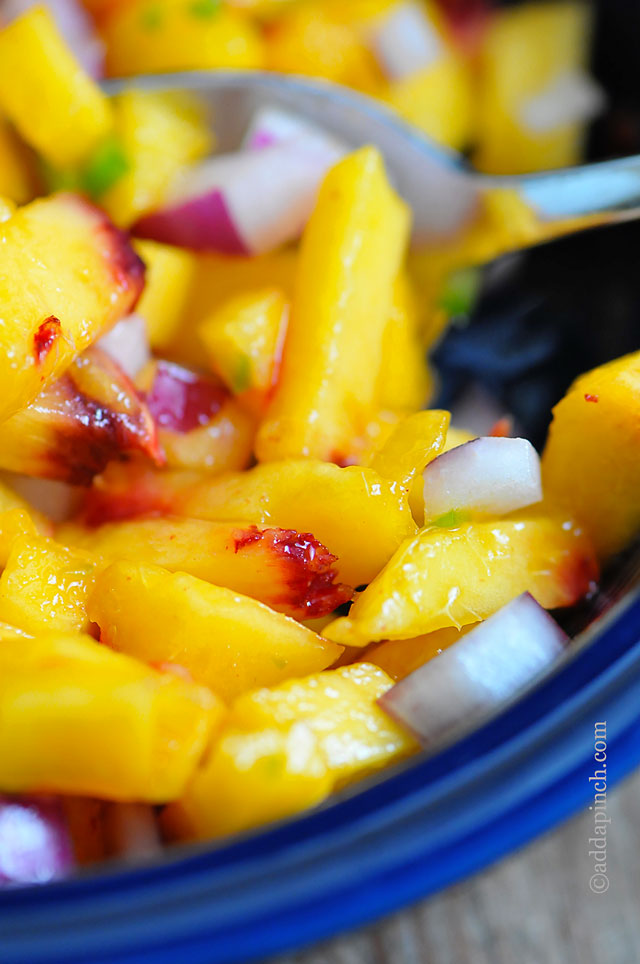 So, if you think you can overlook my weirdness over the whole naming issue, then by all means, grab this recipe and run with it.
You'll thank me.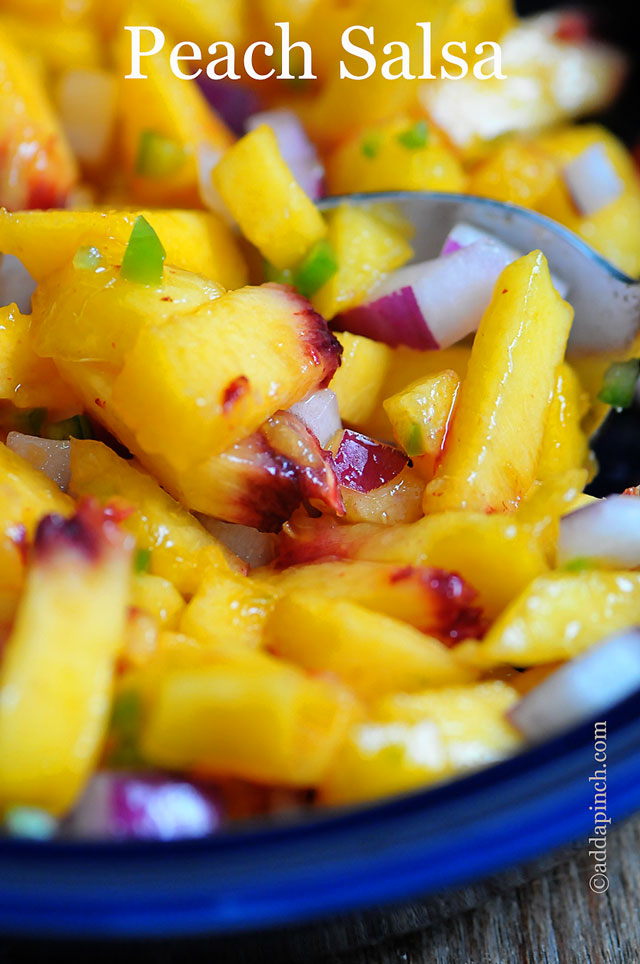 Here it is. My Peach Salsa Recipe. (eeeeee) Increase the quantity based on however much you need. In other words, increase to cover the amount you'll eat with chips before you are supposed to be serving it. Then, you'll be covered.
Peach Salsa Recipe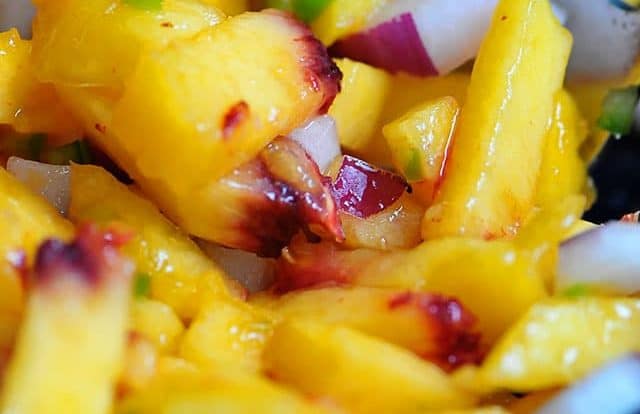 Peach Salsa makes a delicious appetizer with chips or topping for fish tacos, chicken or so many other dishes. Get this easy peach salsa recipe to spice up your plate!
Ingredients
2

peaches

peeled and diced

1

jalapeno

membrane and seeds removed and finely diced

1/4

cup

red onion

diced

1

teaspoon

maple syrup
Instructions
Combine peaches, jalapeno, red onions in a bowl. Drizzle on maple syrup and gently toss to combine.
Enjoy!
Robyn xo