Peanut Butter Pie Recipe
Peanut Butter Pie Recipe – A simple, no-bake peanut butter pie recipe that is perfect for the peanut butter lover!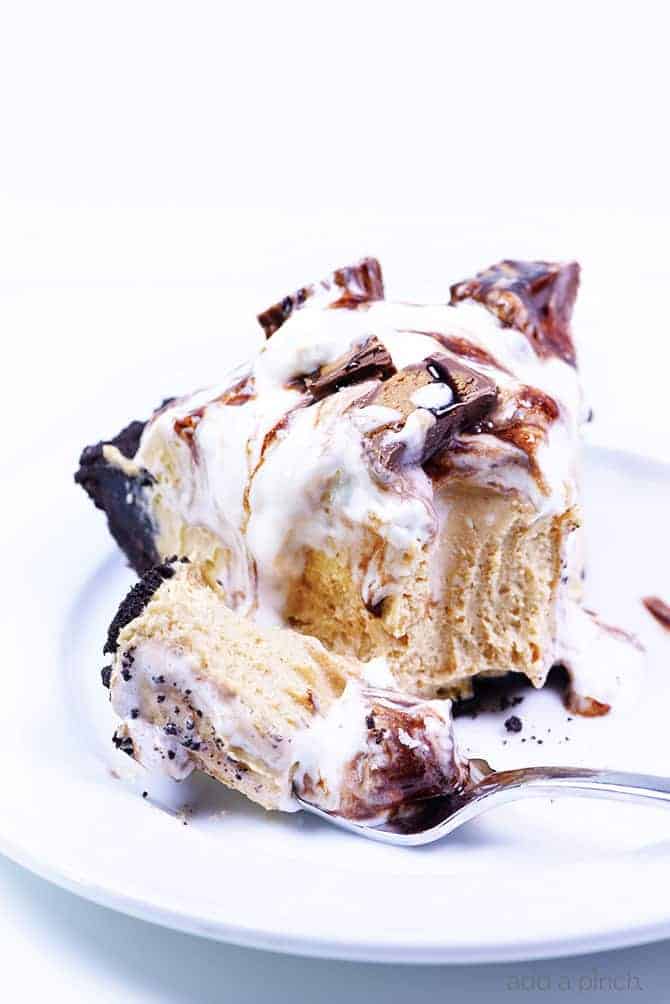 Peanut butter pie. If there is a peanut butter lover in your midst, then I think they will love you forever if you make them this pie. And no baking required? That makes it even better!
This creamy peanut butter pie comes together in a snap with just five ingredients for the filling poured into a delicious crust. The peanut butter and cream cheese mixture come together for the ultimate creamy, dreamy pie.
Now, if your peanut butter fan also loves chocolate like we do, then by all means, be sure to use a chocolate crust. If not, a graham cracker crust is the way to go!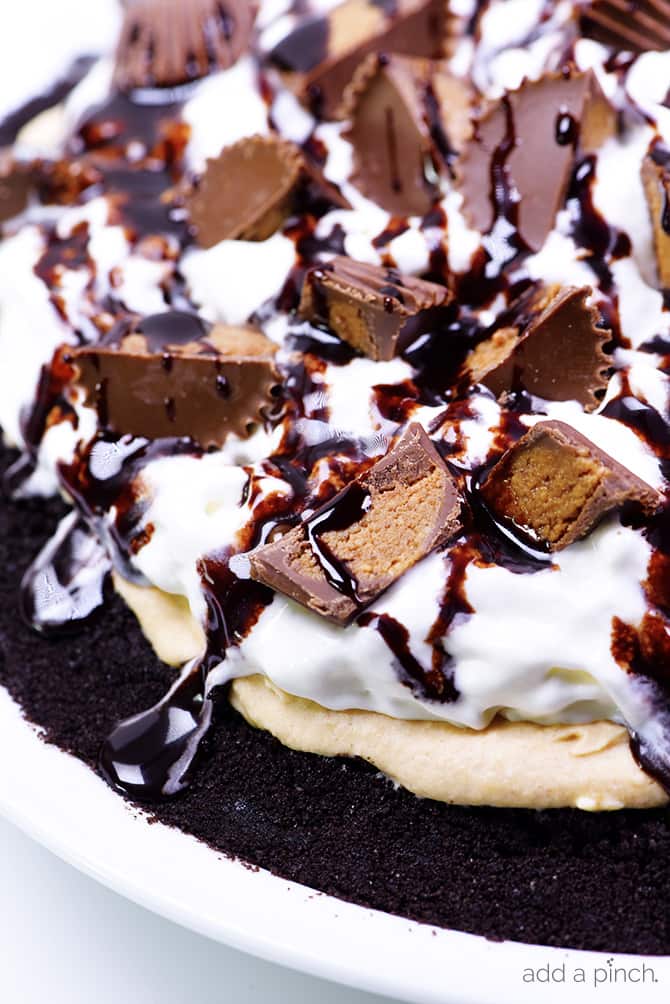 This peanut butter pie recipe is perfect for anytime of the year, but especially when you are looking for a delicious dessert that always impresses that doesn't require a whole lot of effort!
As a matter of fact, I remember making it on our trip years ago when we were there to celebrate Sam turning 13.
My sister-in-law told me years ago that she loved every age of her children as they experienced them, but looking back those teen years were extra special. I pinched myself a few times, remembering how I'd heard from so many that the teen years are full of headaches and hormones to the max. Remembering how the drama of the day felt like the most important thing in the entire world when I was a teenager (long, long ago!), I braced myself.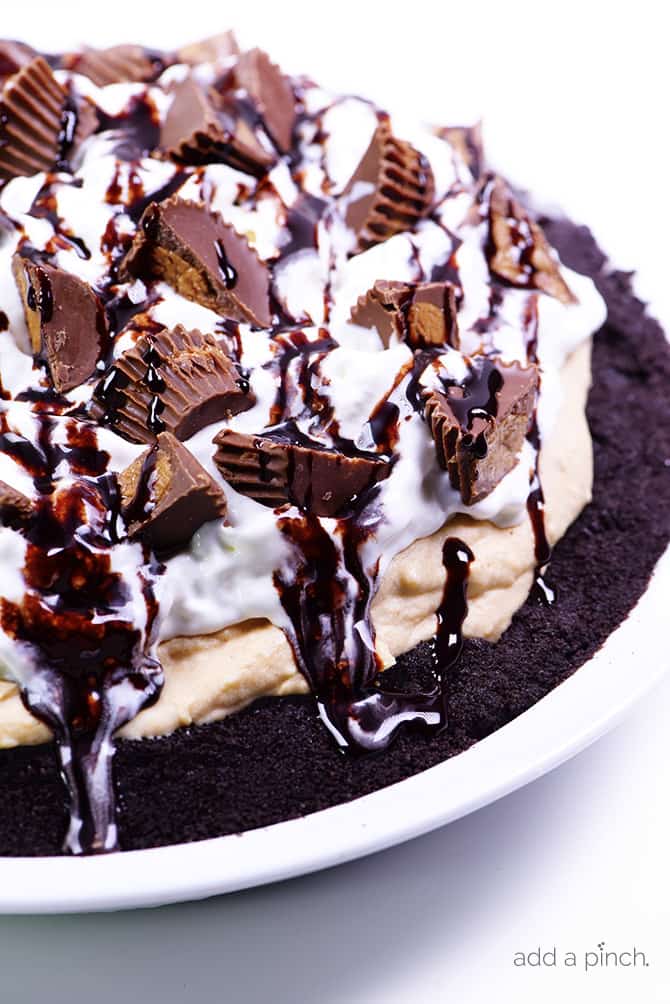 My mother-in-law always says that when living through teen years, you just have to "love them through it."  I might turn her quote into a sign to hang in my house as a constant reminder for the days that I'm sure must be just around the bend. Until then, I'm just going to soak up the great moments as they come and pray for more of them!
One afternoon when we'd just gotten back from a day in the parks, Bart came back to the motorhome from the Trading Post with a smirk on his face and a little spring in his step. I asked what he'd brought back and he just grinned and said, "can we have this for dessert tonight?"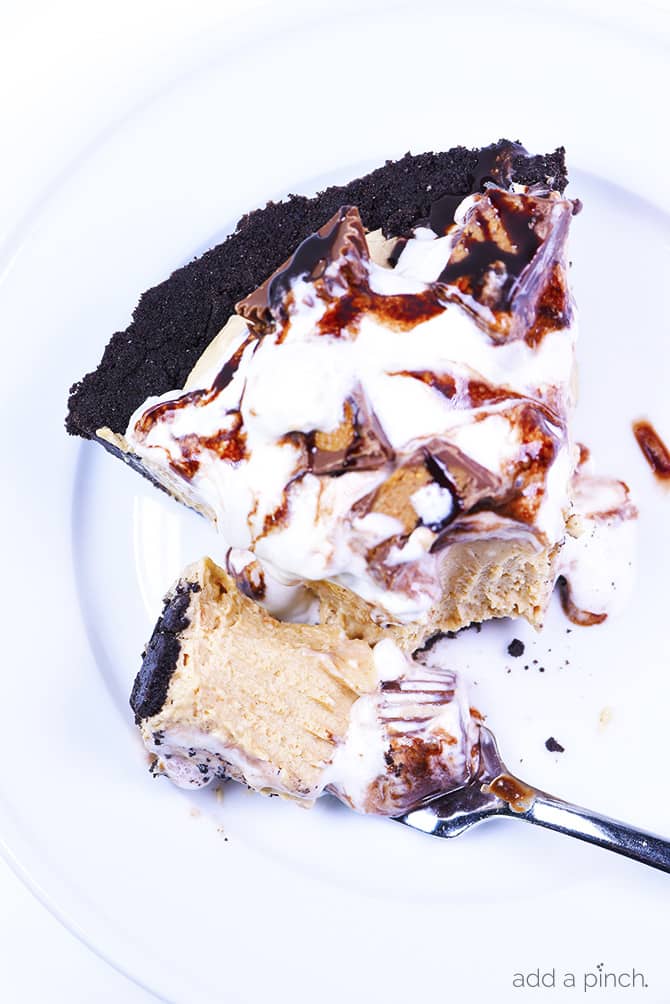 Without knowing what in the world was in the bag, I knew there was no way I could deny such a sweet request. But you can imagine my relief when I saw the ingredients for this peanut butter pie! Whew! I knew I would have it whipped up in no time and let the refrigerator do all the hard work!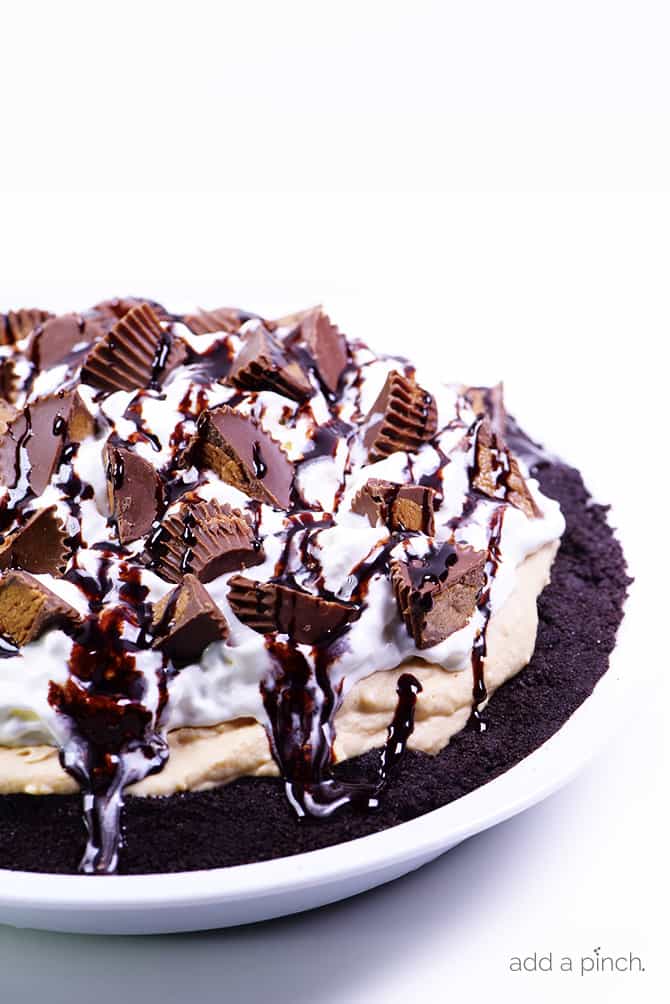 Here's my easy as can be peanut butter pie recipe. I hope you love it!
Peanut Butter Pie Recipe
Peanut Butter Pie Recipe - A simple, no-bake peanut butter pie recipe that is perfect for the peanut butter lover!
Prep Time10 mins
Total Time10 mins
Servings: 8
Ingredients
Chocolate Cookie Crust
25 chocolate sandwich cookies such as Oreos
3 tablespoons butter
Peanut Butter Pie Filling
1 8-ounce package cream cheese, softened
1 cup peanut butter
1 cup confectioner's sugar
3 cups whipped cream or 1 8-ounce container whipped topping, thawed
vanilla ice cream or whipped cream optional
10 miniature peanut butter cups halved, optional
chocolate sauce optional
Instructions
For the chocolate cookie pie crust, preheat oven to 350º F. Crush chocolate cookie sandwiches, until they are fine crumbs. Melt the butter and mix into the cookie crumbs until well combined. Press into a oven and freezer-safe pie plate. Bake for 5 - 7 minutes until set. Remove from the oven and let cool completely.

For the peanut butter pie filling, cream together the cream cheese, peanut butter, confectioner's sugar until light and fluffy. Stir in whipped cream and spread into prepared pie crust. Place in the refrigerator to chill completely, at least one hour.

Top with vanilla ice cream or whipped cream, peanut butter cups and chocolate sauce, optional.
Notes
Total time does not include chilling time. The peanut butter pie recipe is also delicious with a
graham cracker pie crust
.
Enjoy!
Robyn xo

From the Add a Pinch recipe archives. Originally published 2014.