Easy Pickled Peppers Recipe
This easy Pickled Peppers recipe makes a quick and easy way to preserve your banana, jalapeno and other kinds of peppers! Perfect for using throughout the year in so many dishes from pizzas to soups and salads!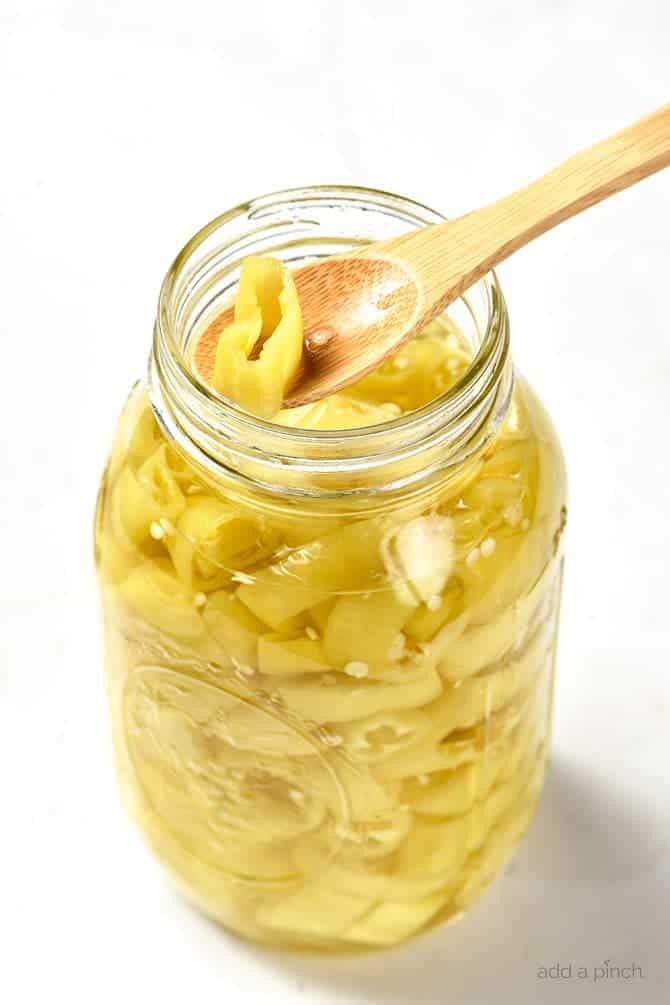 I've mentioned before how my pepper plants have been producing so many peppers that I can barely keep up with them this year. While I'm certainly not complaining since I've gotten more than my money's worth from those few little seeds we planted, I definitely don't want them to go to waste!
All summer long, we've enjoyed them with our salads and just munching on them along with our suppers, but I knew I needed a way to preserve them so that I could use them throughout the winter and into the spring before next year's plant gets up and going.
That's when I pulled out my jars and decided to pickle my abundance of them. They are perfect to use to use in so many dishes! Some of my favorites are to use my pickled banana peppers on a Greek Salad, on even on a pizza, or sandwiches. I love to use my pickled jalapeno peppers on even on top of soups, chilis, tacos, hotdogs, and any recipe that calls for jalapenos. But really, the possibilities are just endless!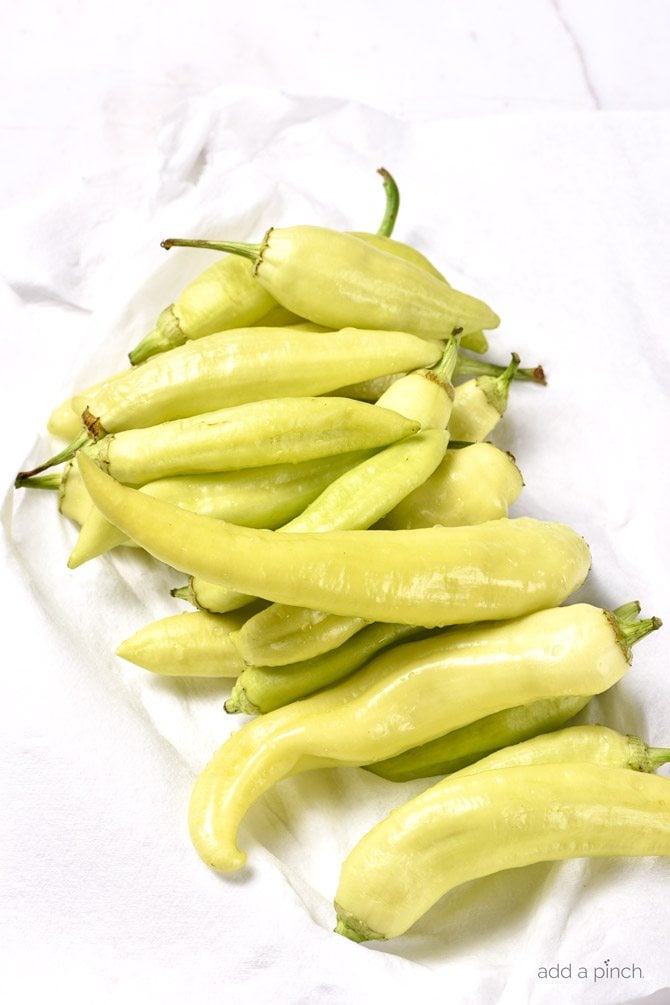 To make my pickled peppers, you begin with fresh peppers of any type you are pickling – banana peppers are shown here, but again, you can use jalapeno, serrano, etc.  I've written my recipe based on making one quart of pickled peppers, you can easily scale the recipe based on your needs from that.
You'll want to make sure that you clean your peppers extremely well and then slice them into rings. If you use this recipe for pickled jalapenos, make sure you take into account the heat of the peppers and their seeds when you make it. For banana peppers, I've always found it just fine to leave the seeds. If you'd prefer though, just remove them.
Meanwhile, you'll want to have sterilized your jars and prepare your vinegar, sugar and salt. Once you have your pepper slices packed into your jar, carefully pour the hot liquid over the peppers and top with the lid and ring, leaving 1/2-inch of headspace.
You'll want to place the jar in a cool place for 24 hours, until the jar has properly sealed. Once sealed, you can transfer the peppers to your pantry for up to a year and a half.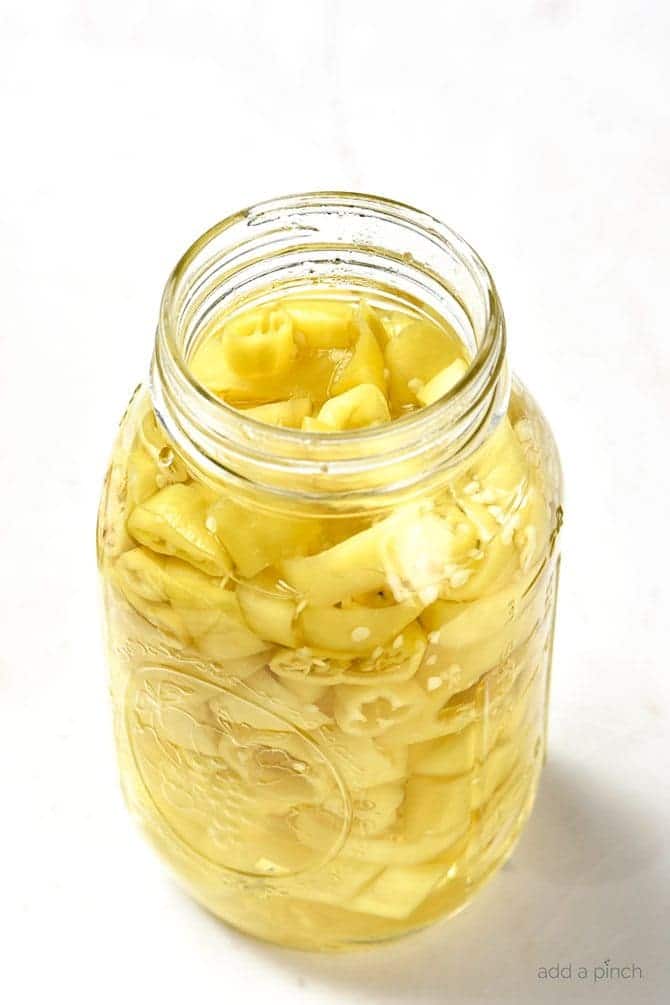 Here's my Pickled Peppers recipe. If you love banana peppers as much as we do, make 'em soon!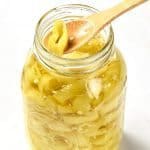 Print Recipe
Easy Pickled Peppers Recipe
Easy Pickled Peppers Recipe - These Pickled Peppers make a quick and easy way to preserve your banana, jalapeno and other kinds of peppers! Perfect for using throughout the year in dishes like pizzas, soups, salads, sandwiches and so many more!
Prep Time10 mins
Cook Time5 mins
Total Time15 mins
Servings: 1 quart
Ingredients
4 cups peppers banana, jalapenos, serrano, etc, cut into 1/4- inch rings
2 cups vinegar
2 tablespoons sugar
2 teaspoons kosher salt
Instructions
Place pepper rings in a sterilized quart jar. Set aside.

Place vinegar, sugar, and salt in medium non-reactive saucepan, stirring until salt and sugar is dissolved. Bring to a boil over medium heat. Pour over peppers, leaving 1/2-inch headspace in jar. Seal the jar.

Allow at least 24 hours before opening the peppers for the best flavor.
Enjoy!
Robyn xo