Sharing our Weekly Meal Plan with make-ahead tips, freezer instructions, and ways make supper even easier!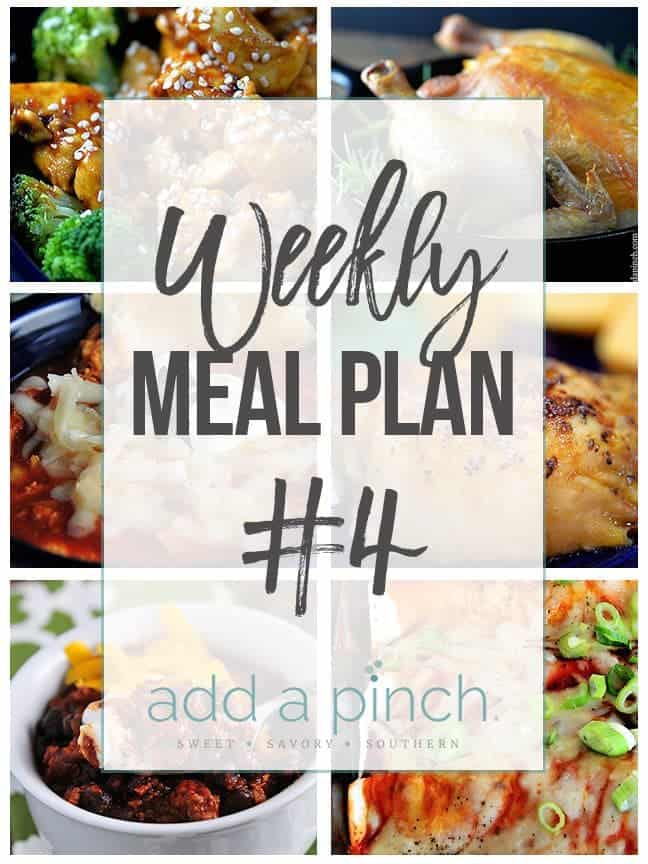 Saturday: Skinny Orange Chicken Recipe
Sunday: Lemon Rosemary Roast Chicken, Bacon Wrapped Asparagus
Monday: Chicken Tortilla Soup (Instant Pot version)
Tuesday: Honey Soy Chicken Thighs with green beans, squash and onions
Wednesday: Weeknight Black Bean Chili
Thursday: Chili Stuffed Sweet Potatoes (Sweet potatoes in the Instant Pot)
Friday: Chicken Enchiladas with salad
Leftover Makeover:
Use leftover Weeknight Black Bean Chili from Wednesday night in Thursday's Chili Stuffed Sweet Potatoes. Reheat the chili on the stovetop as the sweet potatoes cook in the Instant Pot.