Zucchini Bread makes a delicious, comforting bread recipe that is full of the nutritious vegetable. This heirloom family recipe is a crowd favorite and freezer friendly too!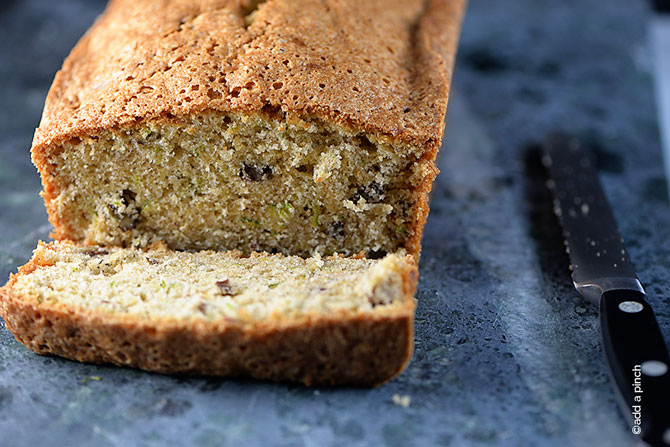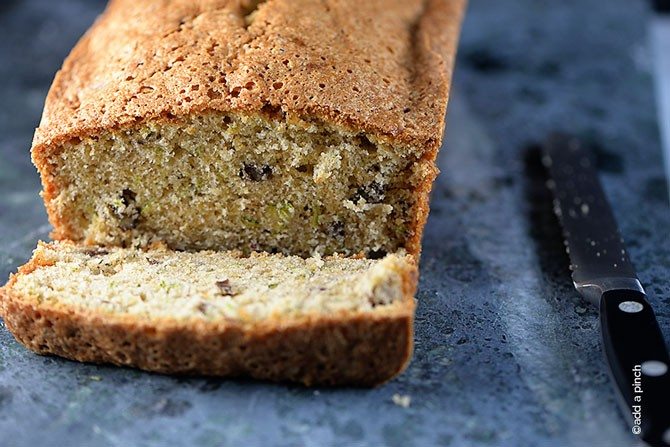 About this time of year, zucchini becomes very abundant around these parts. We love to make many recipes with it from Olive Oil Zucchini Noodles, to Skillet Zucchini, to Parmesan Zucchini Chips as well include it in kabobs throughout the rest of the summer. But there is one way that I love to use zucchini that is always a crowd-pleaser – zucchini bread.
Zucchini Bread Recipe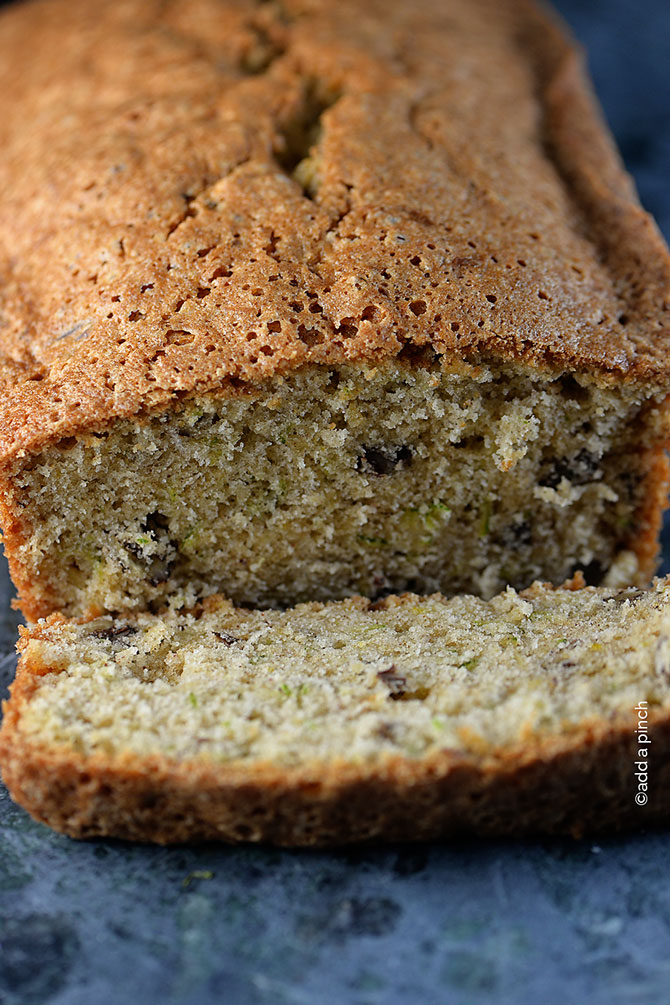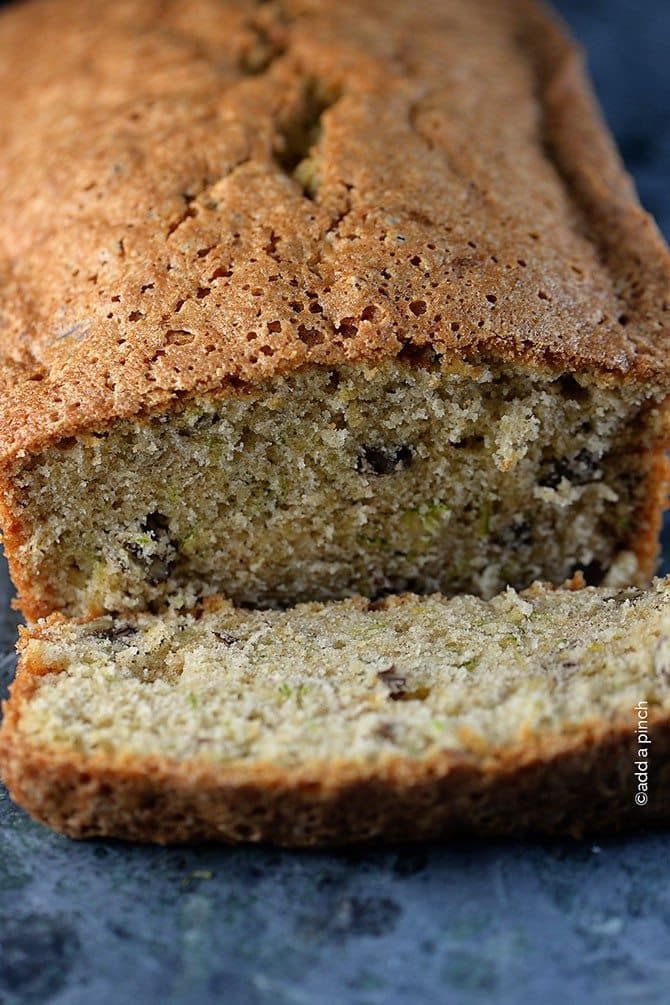 This recipe makes two loaves of zucchini bread so you have one to dig into fresh out of the oven and another to dig into later – or you could share – you decide.
Well, I admit it, I actually do like to share the other loaf of zucchini bread. Folks get really excited when you share your homemade treasures with them. Oh and everyone loves the Chocolate Zucchini Bread too!
Okay, so let's make this amazing Zucchini Bread. Here's how you make it.
How to Make Zucchini Bread
Separate your eggs and beat your egg whites until stiff. Set them aside.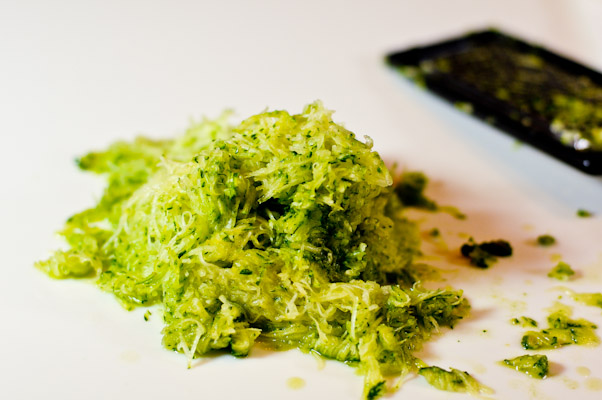 Grate your zucchini.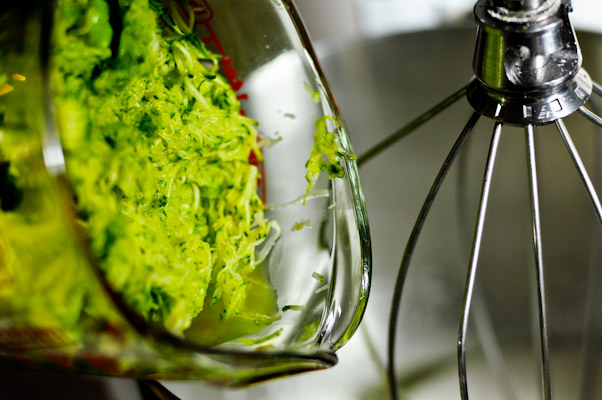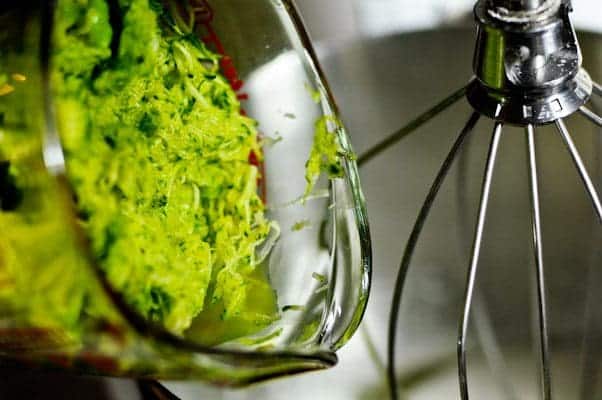 Put your grated zucchini in your mixing bowl along with your egg yolks, oil, sugar and vanilla.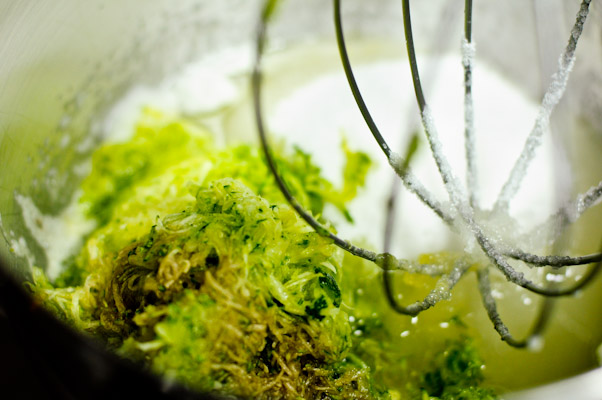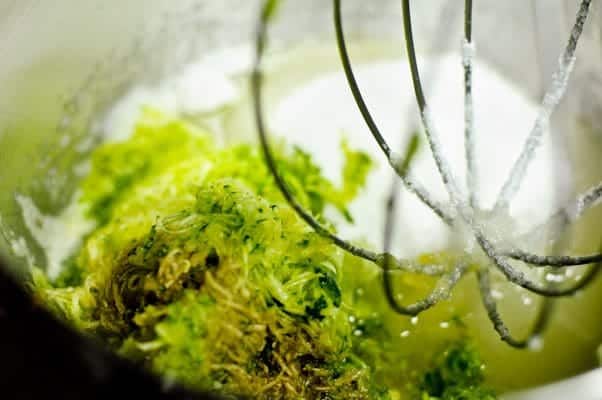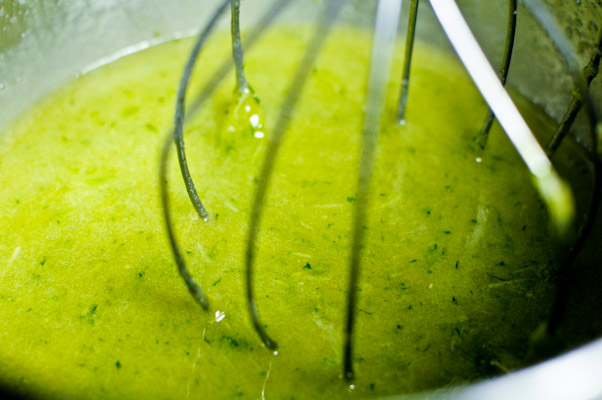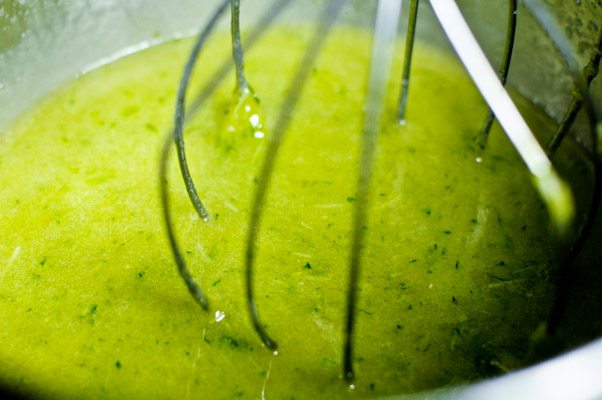 Give it a good whirl with your mixer until well-combined.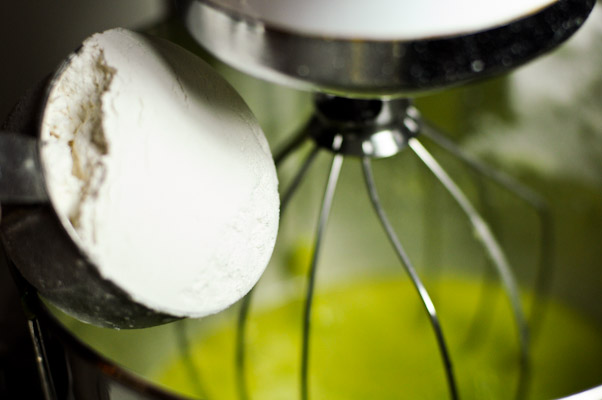 Pour in your flour.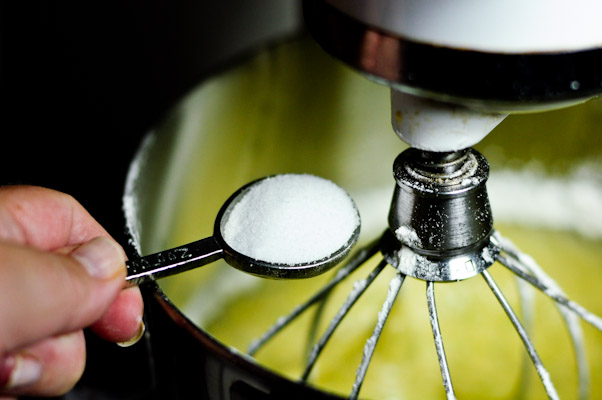 Add your salt.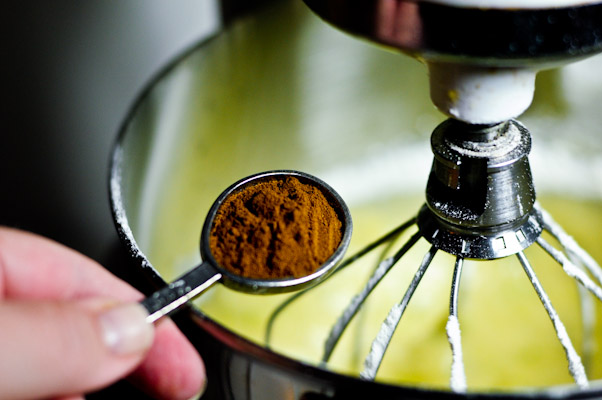 And your cinnamon.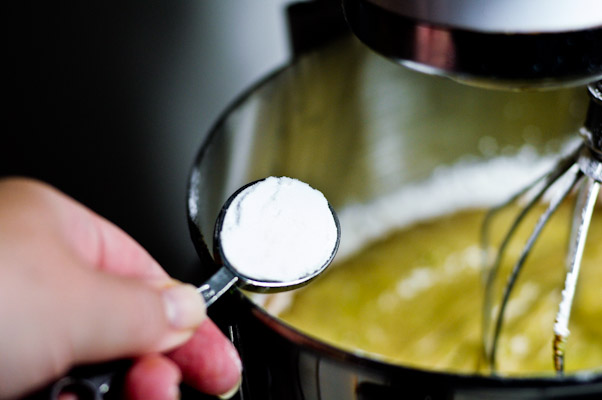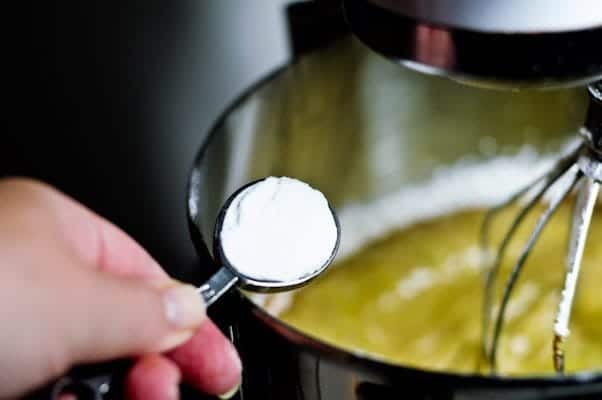 Next comes the baking soda.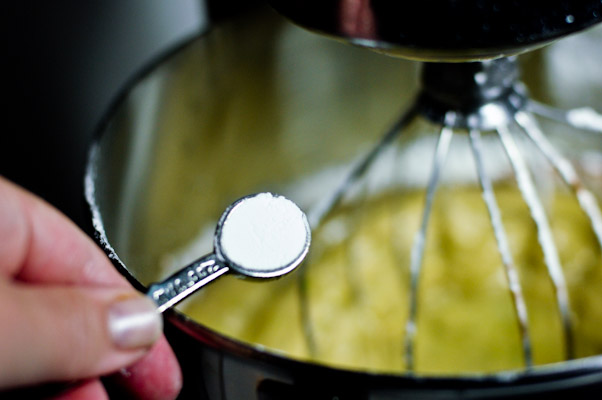 and your baking powder. Then, mix it all together.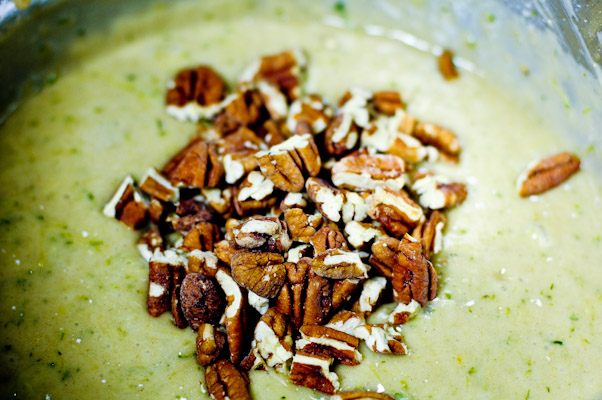 If you want nuts in your bread, toss them in now.
If not, just skip that part.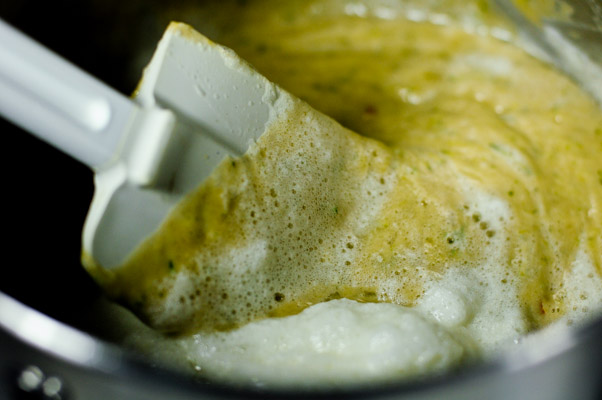 Pour in your egg whites and gently fold them in.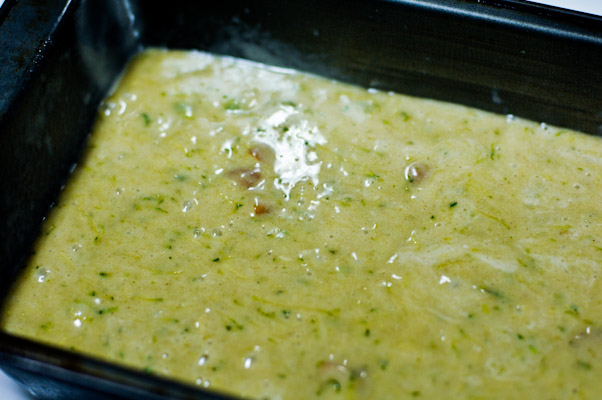 Pour your bread mixture into two prepared loaf pans and bake for about an hour or until a toothpick comes out clean when inserted in the center.
Then decide if you want to share the second loaf or if you want to freeze it for later.
Freezer Instructions
Zucchini Bread is really easy to freeze. Just wrap it in parchment paper and then again in aluminum foil. I like to then place the wrapped loaf inside a large freezer bag and seal too. Write the date on the outer bag or wrapper and pop it in the freezer.
Here's my family's Zucchini Bread recipe. I think you'll love it!
Zucchini Bread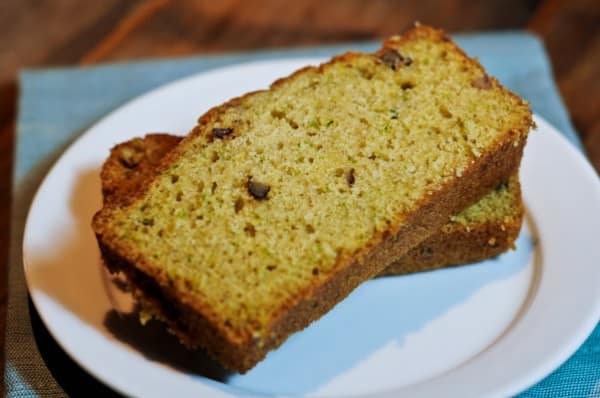 Zucchini bread makes a delicious, comforting bread recipe that is full of the nutritious vegetable. Get this heirloom family zucchini bread recipe.
Ingredients
3

eggs

separated

1

cup

oil

2

cups

sugar

2

cups

zucchini

grated (unpeeled) – about 2 medium zucchini

1

teaspoon

vanilla

3

cups

flour

1

teaspoon

salt

1

teaspoon

cinnamon

1

teaspoon

baking soda

1/4

teaspoon

baking powder

1/2

cup

pecans

chopped (optional)
Instructions
Preheat oven to 325º.

Beat egg whites until stiff, set aside.

Add oil, sugar, zucchini, vanilla to egg yolks in large mixing bowl.

Beat until well-combined.

Add flour, salt, cinnamon, baking soda, and baking powder to mixing bowl. Beat well.

Add pecans if using and combine.

Fold in egg whites.

Bake in greased loaf pans for about 1 hour or until toothpick comes out clean when inserted into the center.
Enjoy!
Robyn xo