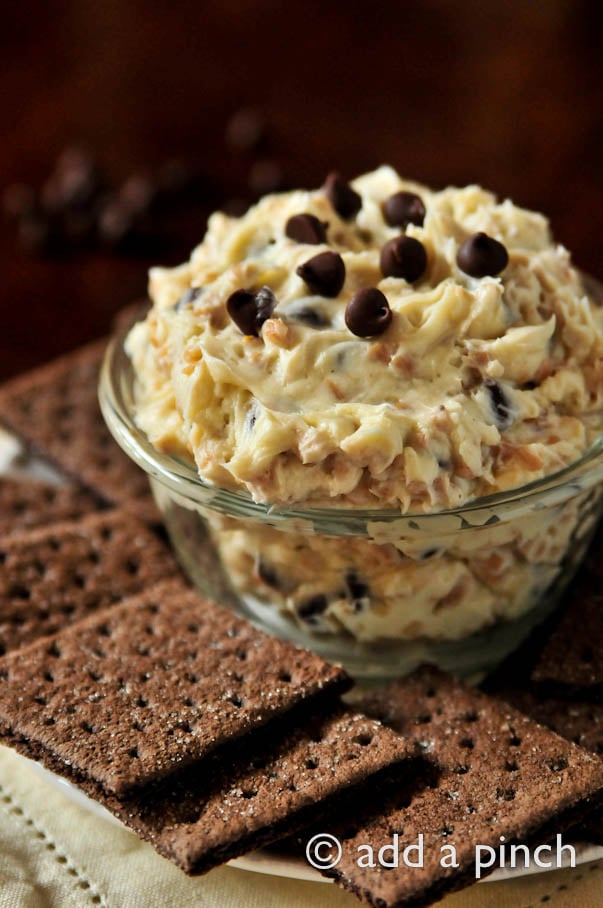 Cookie Dough Dip!
If you love cookie dough, you are going to absolutely love this cookie dough dip. It just doesn't get any better in my book! My sister-in-law made the most delicious cookie dough dip a while back for a family birthday. One little bite of her cookie dough dip and I was gone – hook, line and sinker! This time of year, I love to have delicious dip recipes for serving when we get together with family and friends, tailgating events, and the holidays. I knew I needed something in addition to my usual spiced caramel apple dip and immediately knew I'd make this dip, but with a little bit of a change.
Oh my heavens!
It was delicious before with just the chocolate chips, but with the little something-something that I added it is out of this world!
Wanna know what I added?
Toffee bits!
That little bit of crunch and toffee flavor tipped this already delicious dip right on over to out of this world!
I've served my cookie dough dip with chocolate graham crackers, honey graham crackers, Ritz crackers, and even some apple wedges. But y'all, this dip would be heavenly just licking it straight off the spoon. You just need a cracker or apple slice to look dignified while you are gobbling it up. So, the choice is really yours on what you serve with this dip.
Here's how I made it.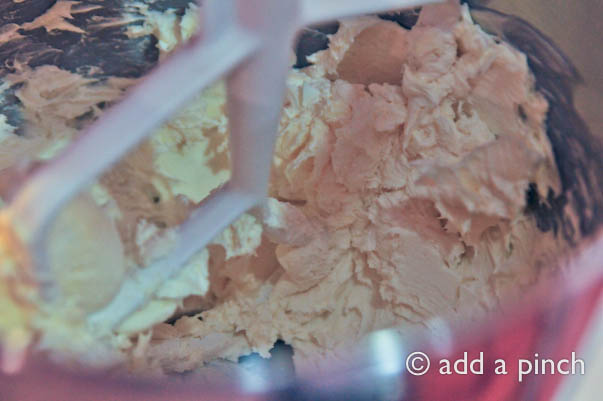 Cream together butter and cream cheese.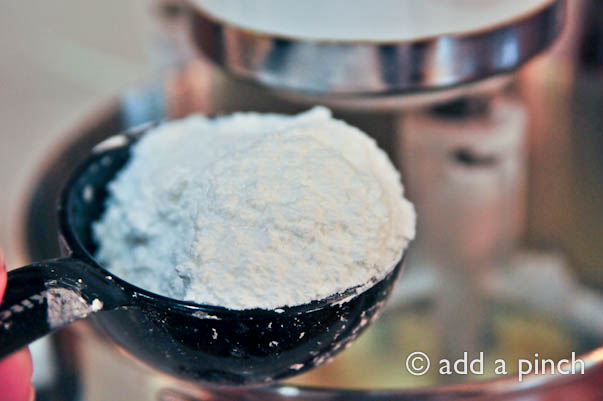 Add in your confectioner's sugar.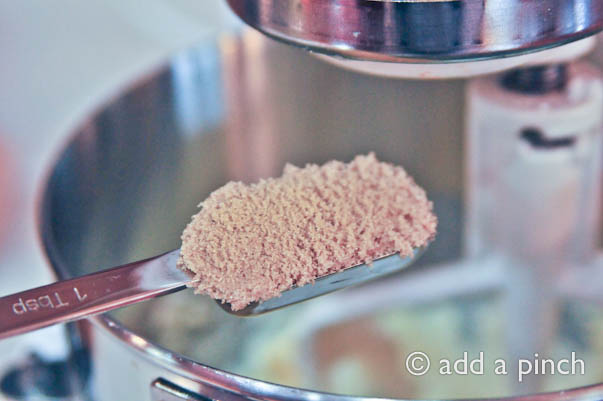 Next comes your brown sugar.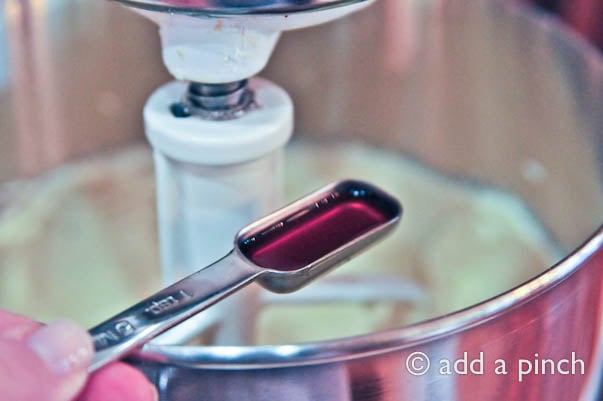 Vanilla.
Yum!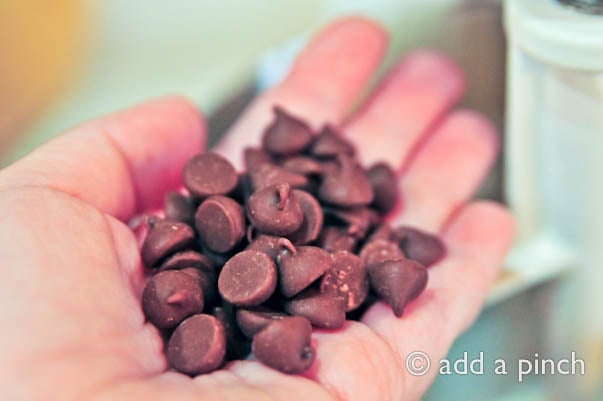 Toss in your chocolate chips. I personally like to use milk chocolate chips, but you can decide which you prefer the best.
I think dark chocolate chips are my second favorite, followed by semi-sweet.
But go with your favorite.
And then some of these little babies.
They give this dip that extra little bit of something to take it from great to Oh My Stars!!!
Mix it all together until well-combined and then watch out.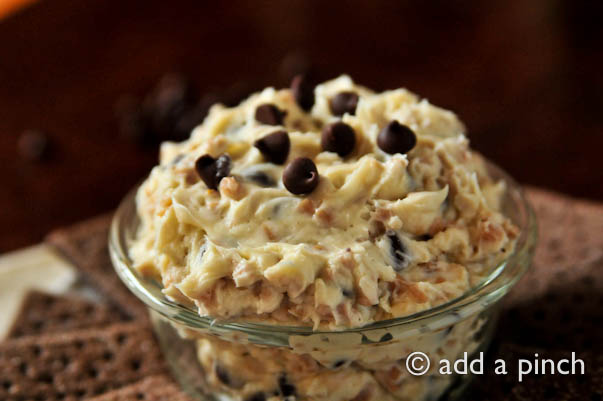 I think it is the best cookie dough dip in all the land.
You really do need to make this stuff soon. Do note that it does contain cream cheese and therefore the taste is not like taking a big heaping spoonful of cookie dough from the mixing bowl when making cookies. It does taste out of this world delicious though.
I promise!
Here's the recipe for my Cookie Dough Dip. You can save print, bookmark, or save, but whatever you do – make it soon!
Cookie Dough Dip Recipe
The most delicious recipe for cookie dough dip you've ever tasted.
Author:
Robyn Stone | Add a Pinch
Recipe type:
Dessert, Appetizer
Ingredients
1 8-ounce package cream cheese
½ cup butter
1 cup powdered sugar
2 tablespoons brown sugar
1½ teaspoons vanilla
1 cup chocolate chips
1 cup toffee bits
Instructions
Cream together cream cheese and butter.
Add all remaining ingredients and mix until well-combined.
Serve with graham crackers or apple wedges.
Notes
Do NOT use reduced fat cream cheese as it may cause your dip to have the wrong consistency.
I hope y'all enjoy this cookie dough dip as much as we do. I can't wait to hear if you do!
Love ya!
Robyn