This Pecan Pie Recipe is a classic in my husband's family. For every family gathering, you better believe there will be pecan pie sitting front and center on the dessert table. Every. single. time.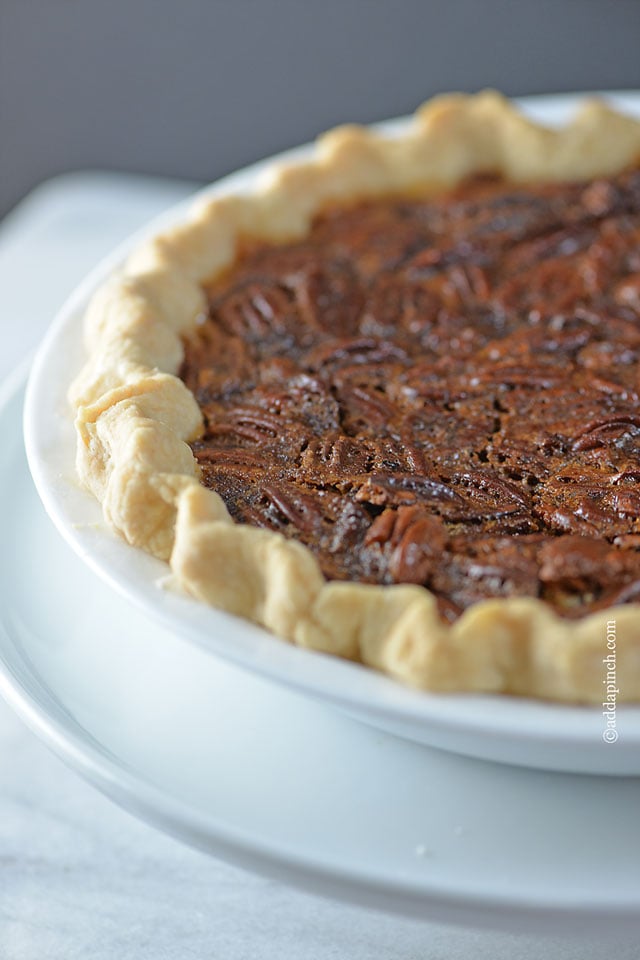 For years, I always assumed this pecan pie recipe was one of his mother's amazing recipes and you can imagine how taken aback I was when she shared the recipe with me and it was titled, "Mimi's Pecan Pie Recipe."
Mimi, as we all called her, would have celebrated her 100th birthday earlier this year. Even though her children, grandchildren, and great-grandchildren were literally all over the world on her birthday, my sister-in-law started an email for everyone to share their favorite Mimi story to help celebrate the day.
The emails all included a little bit of something funny, like my memory of driving to Florida with my husband and both his grandparents when we were newly married. My husband drove, Mimi sat in the front seat beside him and his grandfather and I sat in the backseat for the nine hour trip that took 14 hours. Mimi chatted along throughout the trip about various topics, but for the entire 14 hours, her purse was stationed in her lap and a Delta travel bag sat at her feet.
The older I get, the more I find myself holding my purse in my lap and my small camera bag at my feet. We always joke that I'm riding like Mimi on our trips.
Another great memory is of stringing popcorn for the Christmas tree each year. Mimi was always in charge of having strands ready for the tree and the girls would help her finish them on the evening we'd all gather at my in-laws to decorate the tree. Mimi would supervise to make sure we didn't cheat with loose strands when we turned ours in or that we hadn't shortened the lengths by knotting the line earlier than we should've. She ran a tight popcorn ship! For 18 years, each year as I sit for hours stringing popcorn for our Christmas tree, I can't help but think of her. She was one of my favorite people in the world and I miss her so.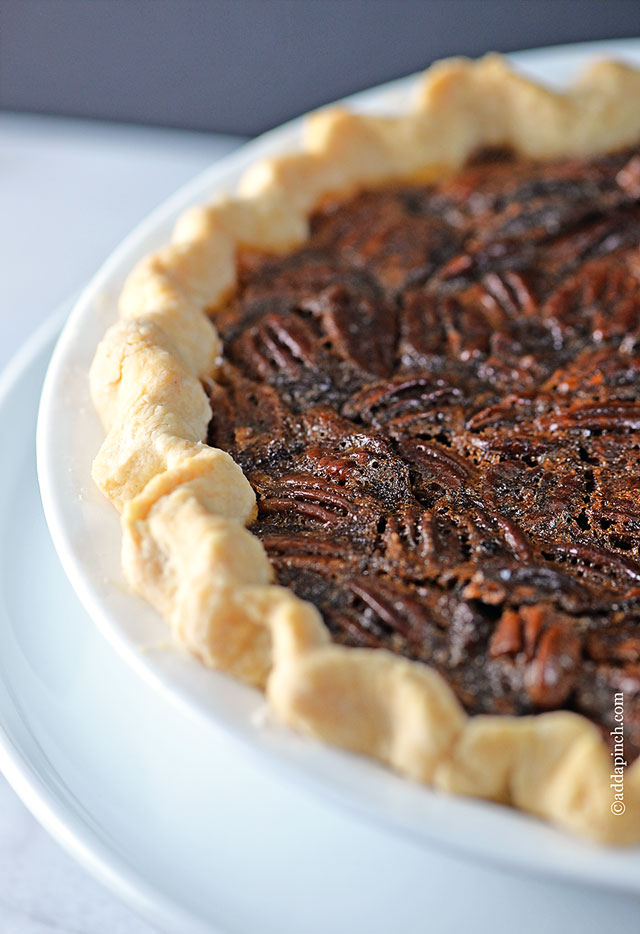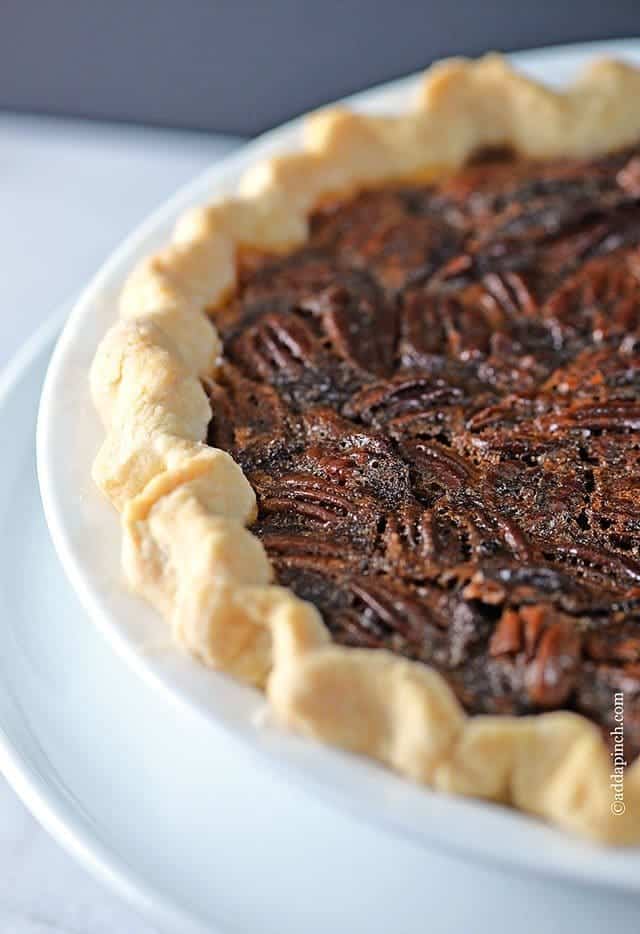 Thankfully, we carry on so many of the traditions that she began. I couldn't imagine not having freshly strung popcorn on my Christmas tree, just like I can't imagine a family gathering not including these pecan pies.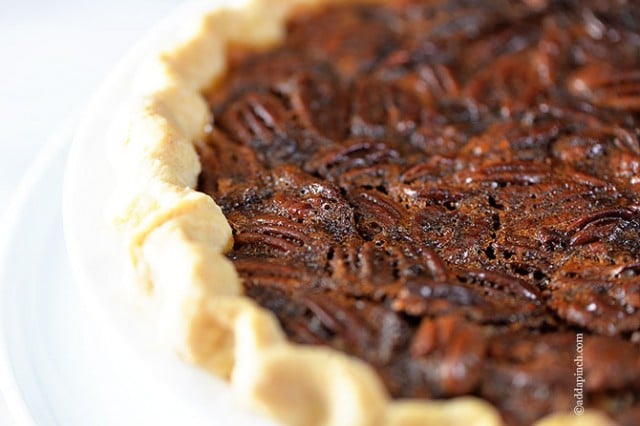 Here's Mimi's Pecan Pie Recipe. I sure hope you love it as much as we do!

Pecan Pie Recipe
Pecan pie is a classic dessert that everyone loves. Get this family favorite pecan pie recipe that you'll turn to time and again.
Author:
Robyn Stone | Add a Pinch
Ingredients
½ cup granulated sugar
3 large eggs
1 cup light corn syrup
½ cup butter, melted
1 teaspoon vanilla
pinch of salt
1 cup pecan halves or pieces
1 unbaked pie crust
Instructions
Preheat oven to 350º F.
Add granulated sugar and eggs to a large bowl. Whisk together until well-combined. Add in corn syrup, melted butter, vanilla, and salt. Stir in pecan halves and pour into unbaked pie crust.
Place in oven and bake 45 minutes to 1 hour, depending on your oven. A piece of foil may be placed over the top for the last few minutes of baking to prevent the edges of the crust from becoming over brown.
Enjoy!
Robyn xo