Zucchini recipes are always in demand in the height of zucchini season. This collection of 16 sweet and savory zucchini recipes surely will give you great ideas to include in your menu.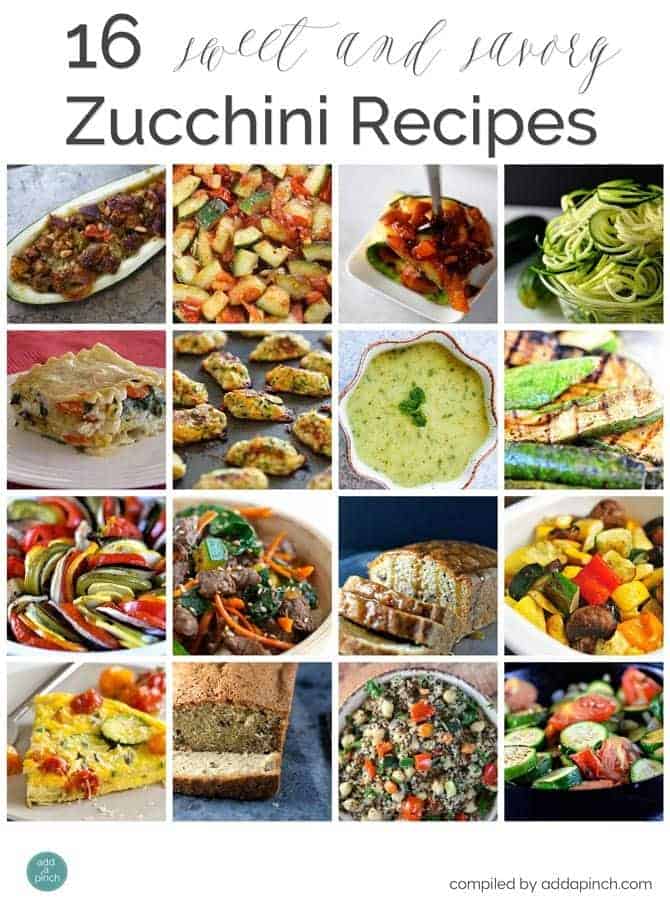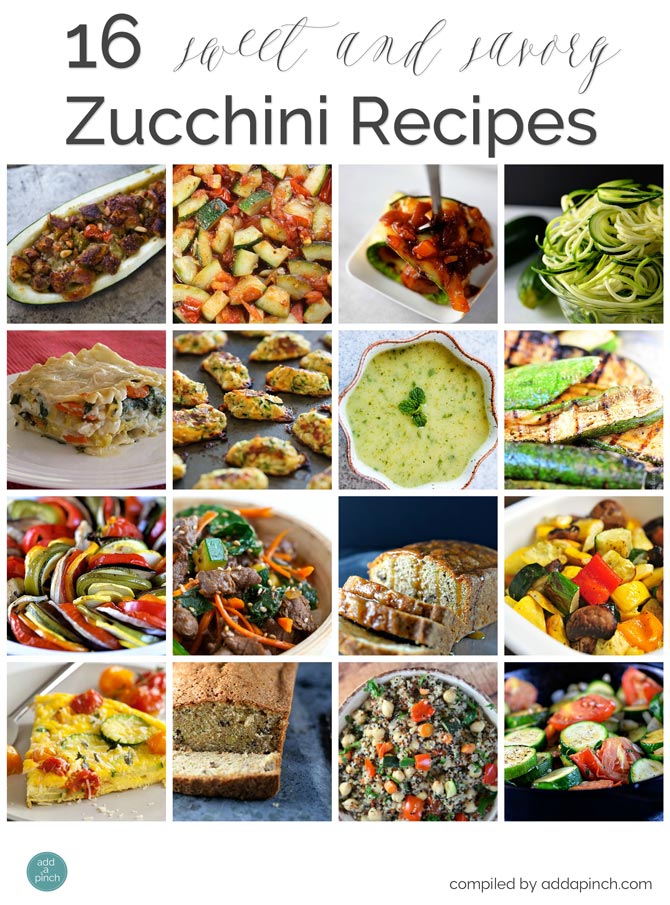 It seems like one zucchini plant can give a never-ending supply of delicious zucchini throughout the summer. I remember hearing my Mama saying that she had "zucchini coming out of her ears" when I was growing up. Thankfully, it is one of the most versatile vegetables that tastes just as amazing as a replacement for pasta if you are trying to eat more low carb or mixed into baked goods. We love it any way that you can cook it!
Here are a few ideas for that delicious vegetable that I thought you might also enjoy this summer and throughout the year!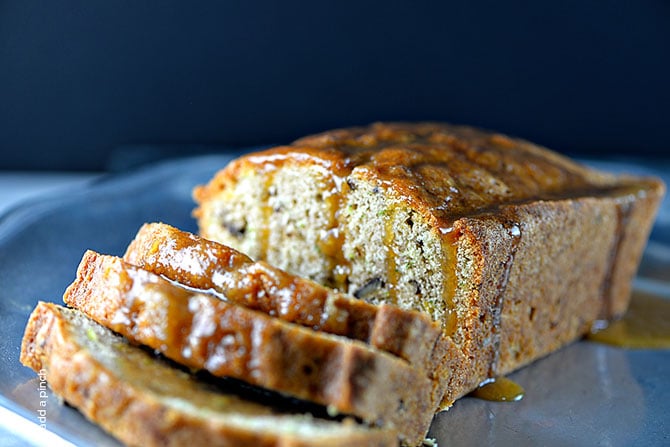 Breads
Salted Caramel Zucchini Bread – Add a Pinch
Zucchini Bread – Add a Pinch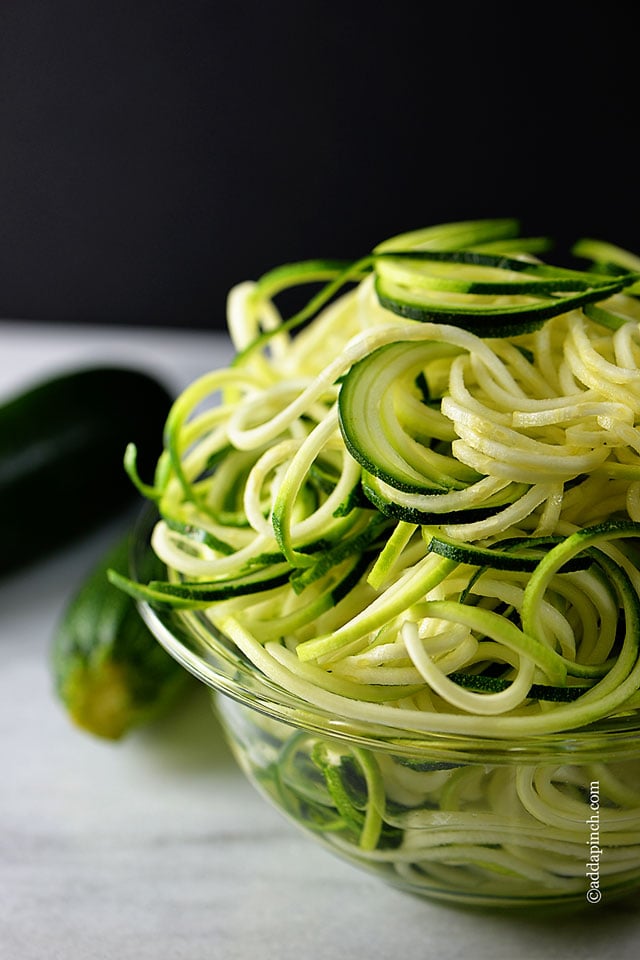 Pasta Replacements
Zucchini Pasta – Add a Pinch
Garden-Style Lasagna – Recipe Girl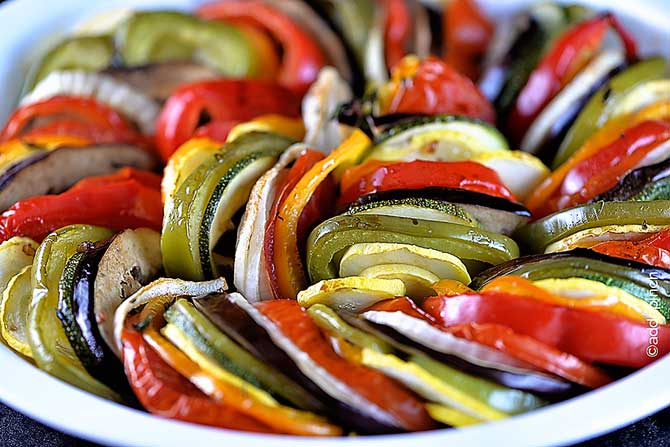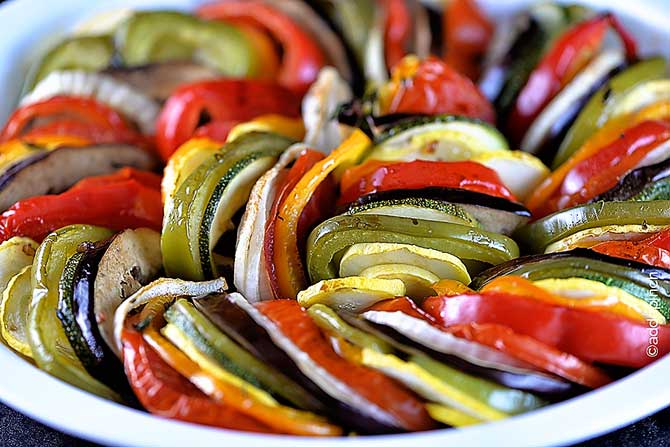 Soups and Salads and Sides
Spicy Zucchini Soup – Simply Recipes
Roasted Vegetable Quinoa – Recipe Girl
Skillet Zucchini – Add a Pinch
Grilled Zucchini – Add a Pinch
Ratatouille – Add a Pinch
Roasted Vegetables – Add a Pinch
Pesto Stuffed Zucchini – Simply Recipes
Chipotle Mushroom Zucchini Rolls – Add a Pinch
Zucchini Tots – Skinny Taste
Sauteed Zucchini and Plum Tomatoes – Skinny Taste
Roasted Tomato and Zucchini Frittata – Foodie Crush
Korean Beef Rice Bowl – Steamy Kitchen
Enjoy!
Robyn xo