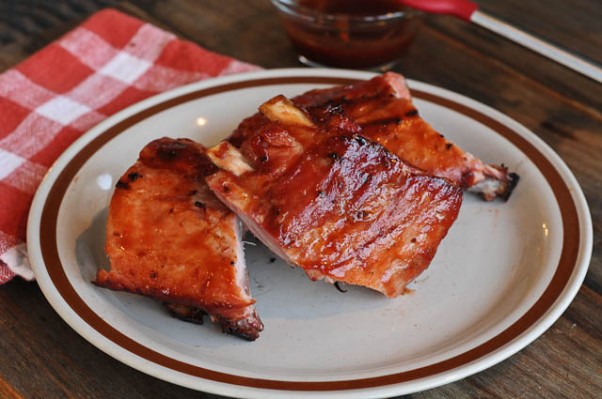 There is a saying that the four seasons in the South are Winter, Spring, Summer, and Football.
We sure do love our football. And then some.
On Fridays, the entire town is dressed in the color of the local high school teams and it's just not a question if you are going to the game or not. That's more of a given.
Then, we immediately switch gears from Friday night high school football to college football. Some family members will have traveled to tailgate and watch their team while others of will "tailgate" from home and watch the big game on television.
Sunday conversations always begin with, "Did you see that __________?"
With Little Buddy beginning his second year playing tackle football, I can just say the Mamas of those boys who go on to play high school, college and professional football have my deepest admiration. But I do have a question for you… When do you reach the point that you are able to watch them play without peeping through your fingers?
It's a question that I've just got to know the answer.
Now, I can watch any other football game and hoot and holler with the best of them for the boys on my team to "get 'em", but not so much for my own son's games. I'm thinking I'll wind up being appointed to head hand-wringer before too much longer. Everybody has to have a role, ya know.
But as much of a worry wart as I am about my son playing football, I'm so proud of him for playing. He comes home from practice exhausted from running laps, drills, and scrimmaging and so pumped up for upcoming games.
I guess we start the love of the game really young.
Speaking of tailgating, I'm excited to share some fun recipes that we sure love. I'm going to kick it off with these BBQ Ribs that are our favorites.
Here's how we make them.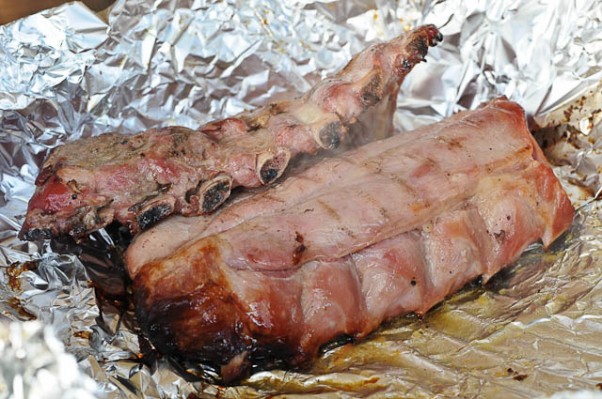 Put the ribs in aluminum foil, folding the foil to form a packet.
Place back on the grill and allow to braise for at least another 30 minutes.
Remove from packet.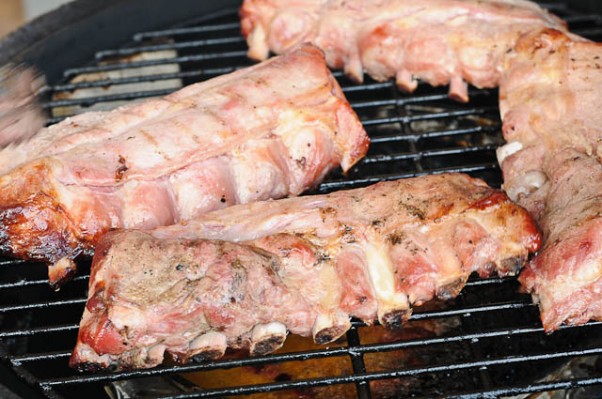 Place ribs over indirect heat on your grill, add your favorite BBQ sauce and cook for another 30 minutes. I prefer to use my Mama's Coca-Cola BBQ Sauce, of course.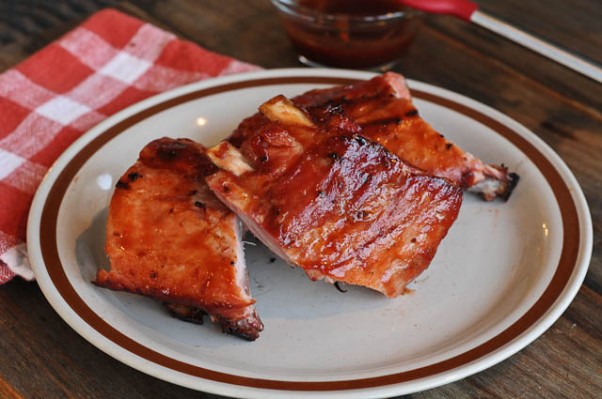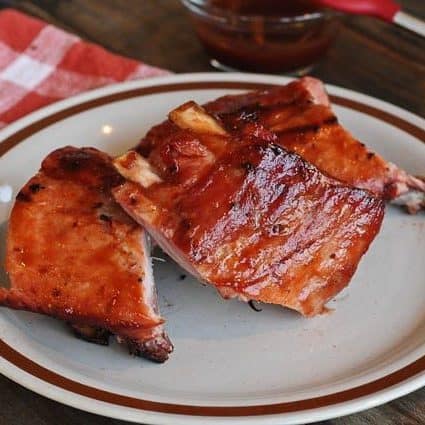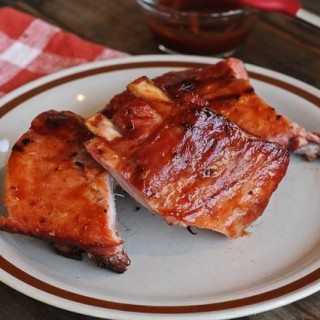 BBQ Ribs Recipe
Ribs make a favorite family meal.
Ingredients
1

slab

Ribs

1

teaspoon

kosher salt

1

teaspoon

ground black pepper

1

teaspoon

Chili powder

dash garlic salt

1

cup

BBQ sauce
Instructions
Clean ribs by removing the membrane if it has not already been removed.

Cut slab in half for easier handling.

Place ribs in aluminum foil, along with salt, pepper, chili, and garlic salt.

Fold aluminum foil to form a loose packet.

Place on grill to braise for about 30 minutes.

Remove ribs from foil packet and place directly on grill.

Baste with BBQ sauce and cook for another 30 minutes.
Nutrition
Calories:
286
kcal
|
Carbohydrates:
30
g
|
Protein:
23
g
|
Fat:
8
g
|
Saturated Fat:
1
g
|
Polyunsaturated Fat:
1
g
|
Monounsaturated Fat:
1
g
|
Sodium:
1324
mg
|
Potassium:
182
mg
|
Fiber:
1
g
|
Sugar:
24
g
|
Vitamin A:
311
IU
|
Vitamin C:
1
mg
|
Calcium:
28
mg
|
Iron:
1
mg
Nutrition information is automatically calculated, so should only be used as an approximation.
I hope y'all enjoy these as much as we do. Oh, and good luck to your team – unless they are playing our team.