Broccoli Cheese Casserole Recipe
Broccoli Cheese Casserole makes a delicious side dish. A family favorite broccoli cheese casserole that everyone is sure to love.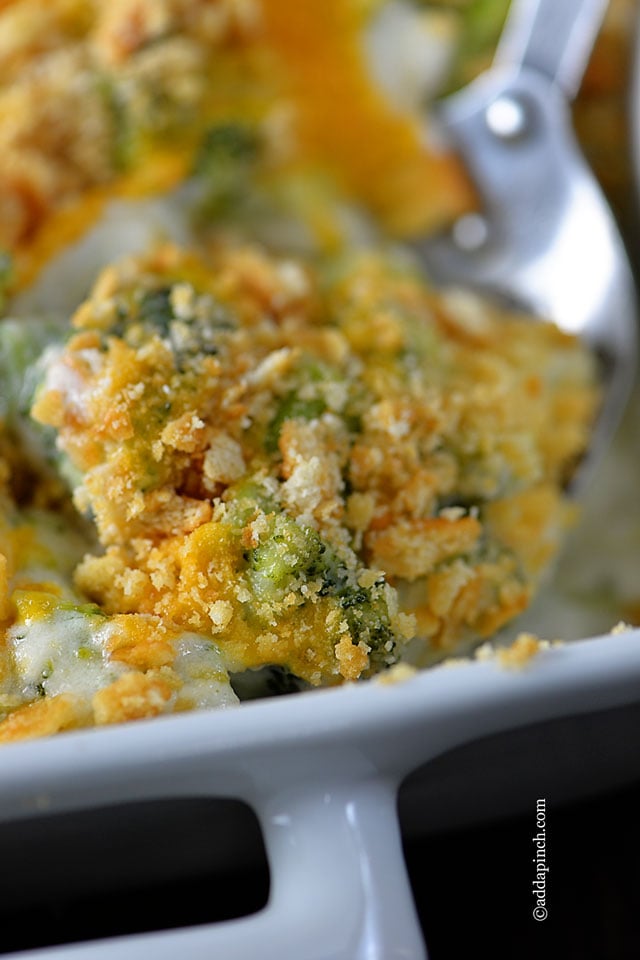 So simple to prepare, my broccoli cheese casserole is made from scratch and is an updated version of that old favorite from my childhood that included cans of cream soup. While there's absolutely nothing wrong with that, I decided a while back to update the recipe to make my own creamy, cheesy sauce for my broccoli cheese casserole and have never looked back.
Broccoli Cheese Casserole Recipe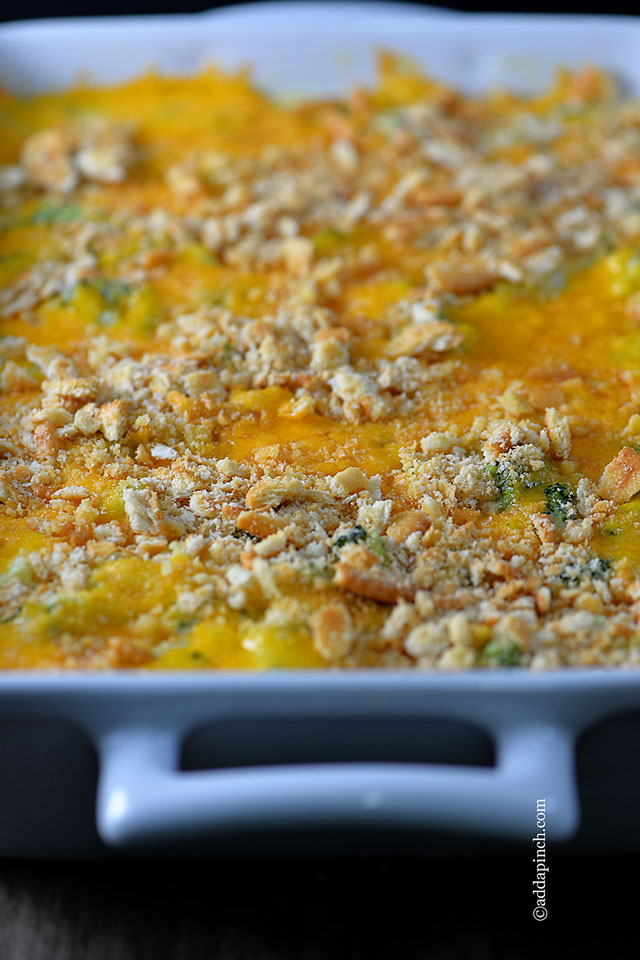 I think once you try it, you won't look back either.
This broccoli cheese casserole works well as a side dish for so many delicious menus. From Thanksgiving, Christmas, family reunions, to Sunday suppers, broccoli cheese casserole is one of those dishes that just immediately comforts. Well, at least it does for me.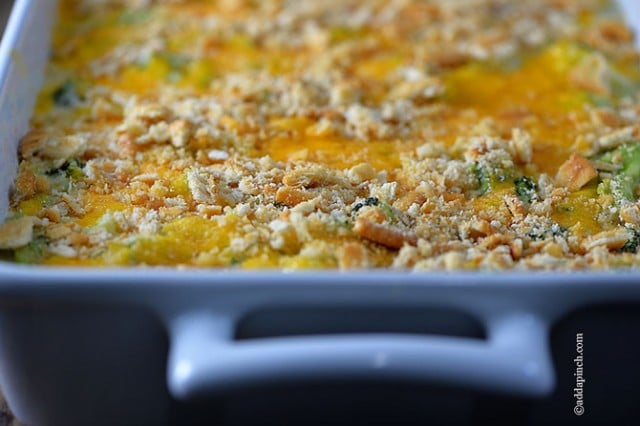 While this recipe easily fills a 13×9 casserole dish for company, if you'd like to make it in a smaller scale, I recommend pouring it into two smaller casserole dishes and freezing one while preparing the other. In other words, just half it so that you have one to enjoy now and one to enjoy later. You'll just want to omit the cheese and cracker topping from the one you plan to freeze until right before you plan to bake it.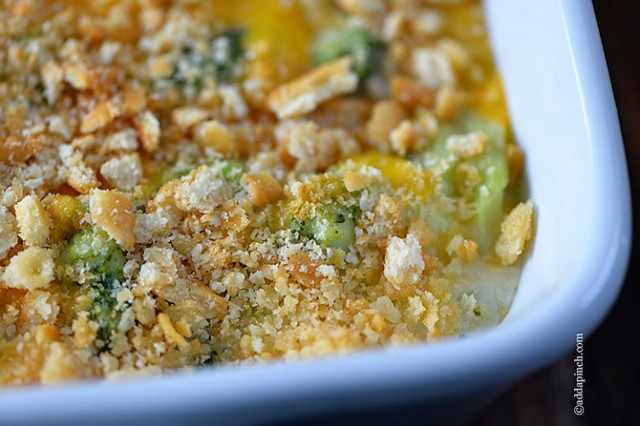 Here's my Broccoli Cheese Casserole recipe. I think you'll love it.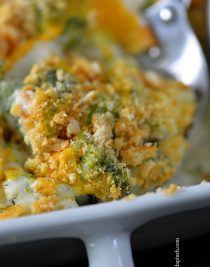 Broccoli Cheese Casserole
Total Time 45 minutes
Prep Time 10 minutes
Cook Time 35 minutes
Broccoli Cheese Casserole makes a delicious side dish for holidays and family get togethers. Get this family favorite broccoli cheese casserole that everyone is sure to love.
Ingredients
3 heads broccoli cut into florets (about 8 cups)
1/2 cup butter
1/2 cup all-purpose flour
2 cups whole milk or heavy cream
½ teaspoon Kosher salt
½ teaspoon ground black or white pepper
⅛ teaspoon cayenne pepper
1 cup grated Monterrey Jack cheese
1 cup sour cream
1 cup grated Cheddar cheese
2 cups crushed buttery crackers
Directions
Preheat oven to 350º F. Spray a 13 x 9 - inch baking dish with nonstick cooking spray.

Add broccoli florets to a large heavy-bottomed stockpot of boiling water. Cook for 3-5 minutes and then drain broccoli from the water. Set aside.

Melt butter over medium heat in a small saucepan. Whisk in flour until well-combined, then whisk in milk, salt, pepper, cayenne pepper and 1 cup of Monterrey Jack cheese. Reduce heat to simmer and continue to whisk until sauce simmers slightly around the edges and has thickened slightly. Stir in sour cream.

Arrange broccoli in casserole dish and then pour cream sauce over broccoli. Top with cheddar cheese and crushed crackers.

Bake uncovered for 35-40 minutes.

Serve warm.
All images and text © Robyn Stone for Add a Pinch
Love ya to pieces,
Robyn xo