Chocolate Peanut Butter Clusters Recipe
These. Chocolate Peanut Butter Clusters make one of my favorite little no-bake treats in the world. Oh my goodness, they are fabulous!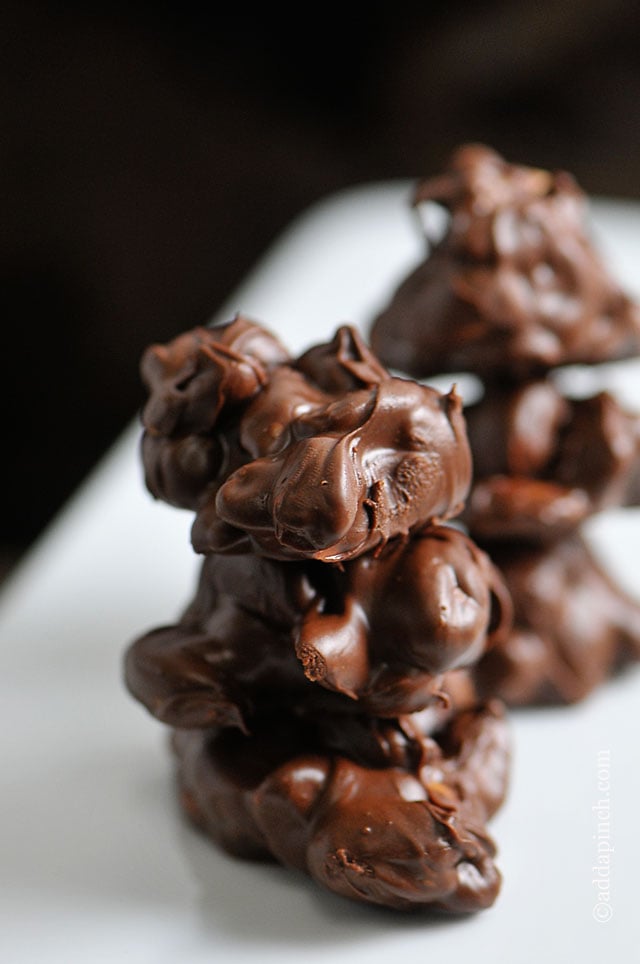 And I don't believe there is any combination more classic than my favorite of chocolate and peanut butter. Do you?
These cutie pie little clusters are so easy to make and are ready in less than 15 minutes. My sister and I used to make them all the time with Mama and that most likely added a few minutes to the whole process, I feel most certain, but you get the picture.
I've been making these for so long with Little Buddy that he's now a chocolate peanut butter cluster making pro and has it all under control. I wonder if I was that proficient in the kitchen at his age!
Anywho, I'm sharing this scrumptious little treat perfect for making with your children today over on Babble. Head on over to check it out.
Enjoy!
Robyn xo