This is a recipe you'll want to try this weekend or very soon. I promise you. It's cider braised pork ribs and they could not be easier to prepare. You just need a few ingredients and to give them a lot of time. Now, they aren't going to take a lot of time from you. Total hands on time is about 15 minutes, but total cooking time is about 8 hours.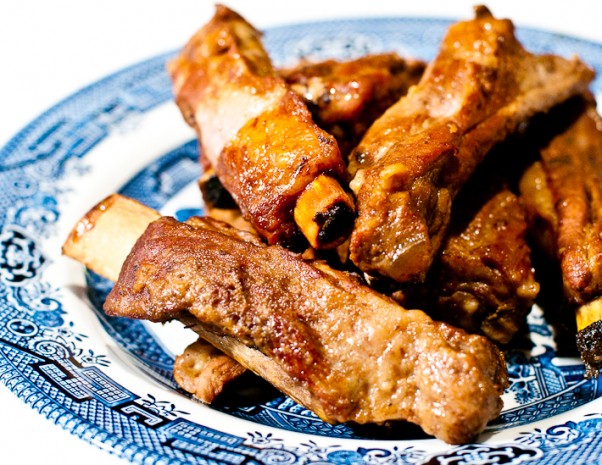 If you are going to be home for the day, use your Dutch oven to do all your braising magic. If you are never possibly home for eight hours straight before dinner time, use your crock pot. Either option produces delicious, fall of the bone, melt in your mouth ribs.
And the flavor from the cider? Oh it just does good things to your taste buds.
Here is how I make it.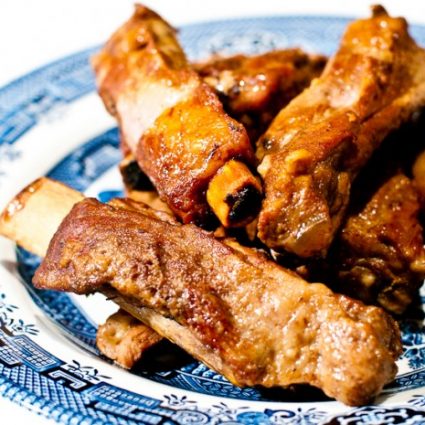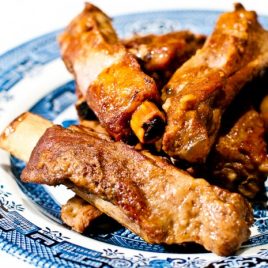 Cider Braised Pork Ribs
Cider Braised Pork Ribs make a delicious meal! This cider braised rib recipe is full of flavor and results in tender, juicy ribs you will love.
Ingredients
olive oil

5-6

pounds

pork ribs

1/2

gallon

apple cider

2

tablespoons

honey

3

tablespoons

soy sauce
Instructions
Preheat oven to 275º F.

Drizzle olive oil in bottom of Dutch oven over medium heat.

Brown ribs on both sides, cooking only a few at a time.

Remove to a platter until all have been browned.

Return browned ribs and their juices to the Dutch oven.

Mix apple cider, honey, and soy sauce.

Pour over ribs. Cover with lid, reduce heat and allow to cook for approximately eight hours.

Serve with your favorite BBQ sauce.
Enjoy!