Pecan pie is a staple in southern kitchens, especially around the holidays. This classic pecan pie recipe is so delicious and easy to prepare, it's one of the first desserts I remember making as a young girl.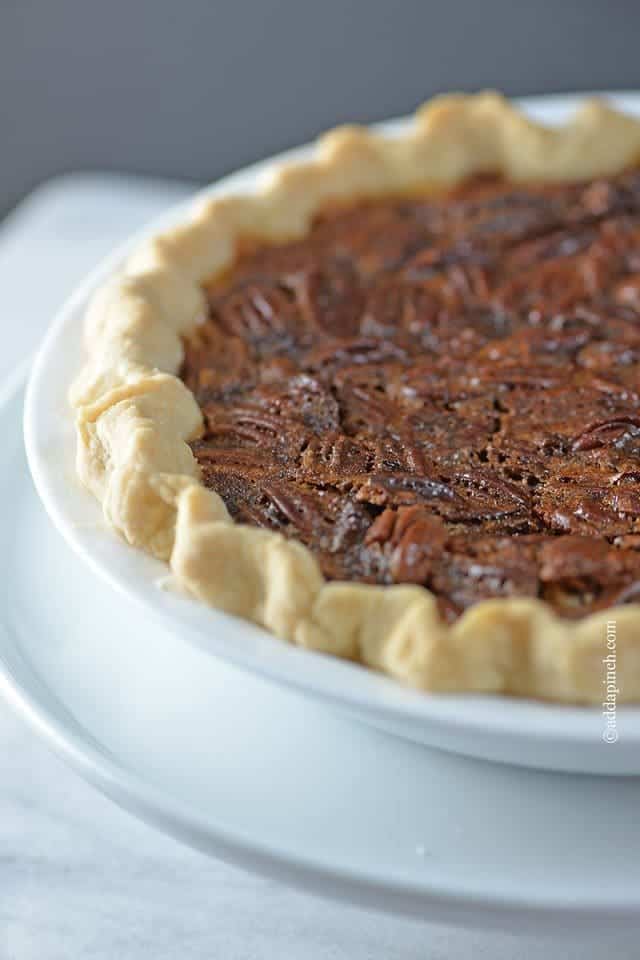 And it is absolutely the best pie ever. Rich, crunchy, and oh so buttery.
Here's how I make it.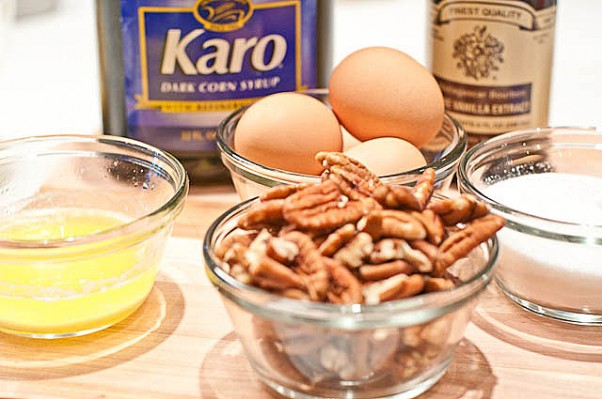 Here are the things you'll need: either dark or light corn syrup, vanilla, eggs, butter, pecans, sugar and salt. You'll also need one unbaked pie shell.
You'll only need one bowl to mix up your pie. I generally just grab my large measuring cup.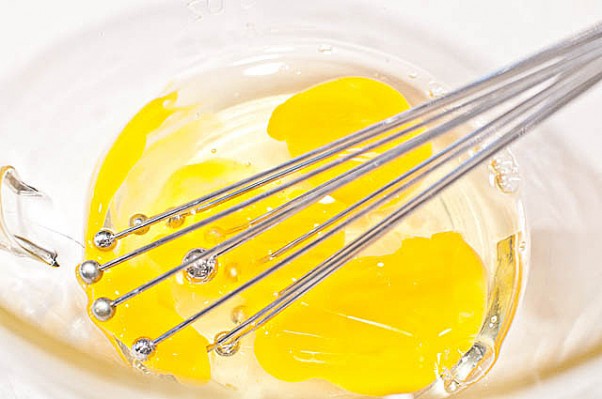 Crack your eggs and put them into your bowl. Beat them lightly.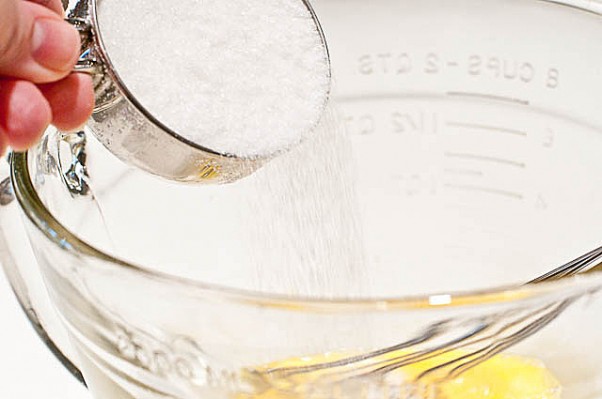 Pour in your sugar.
Just look at the sugar fall. Mmm, Mmm.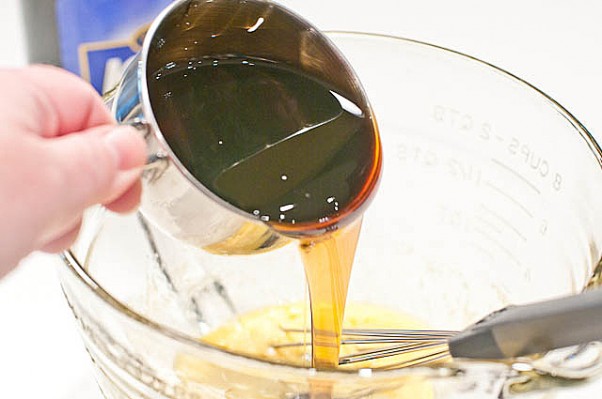 Pour in your corn syrup.
Speaking of which, here's a quick tip for you. Spray your measuring cup with Pam before you add sticky ingredients like corn syrup or peanut butter. Then, it just slids out like a dream.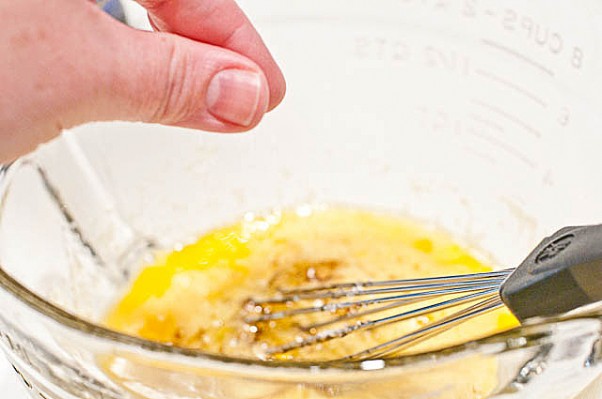 Add a pinch of salt.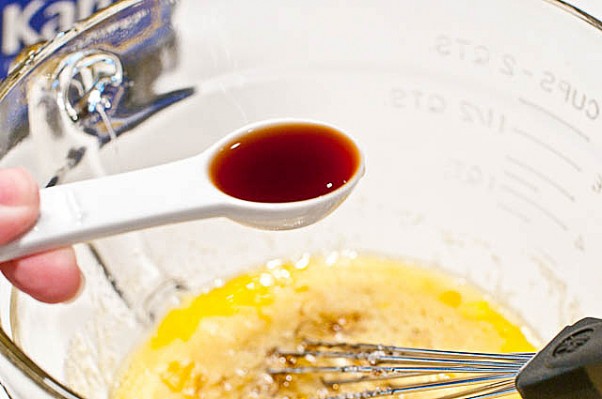 Now your vanilla.
I love the smell of vanilla. Gah, it smells heavenly.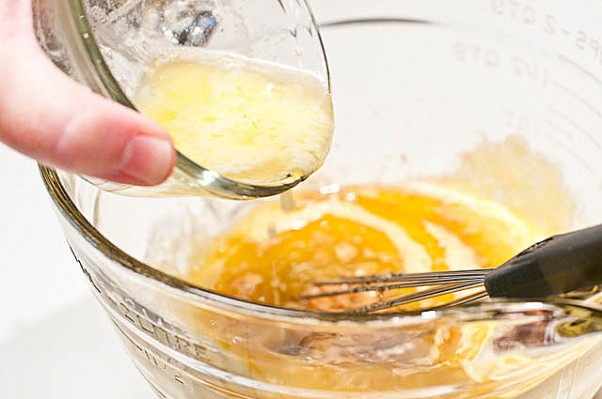 Pour in your melted butter.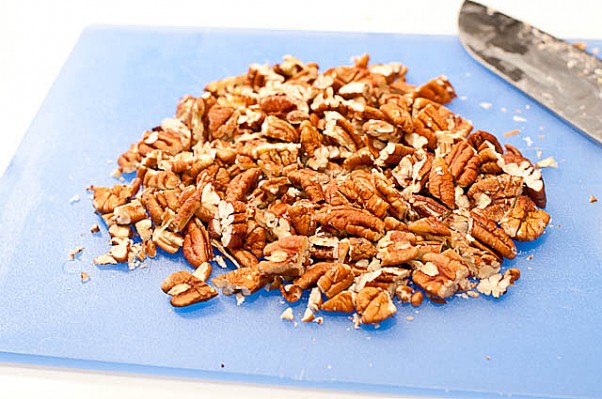 Chop up your pecans and throw them in. No need to be precise. A rough chop does just fine. Or, if you'd like, just throw the whole pecans in there. That looks really pretty, too.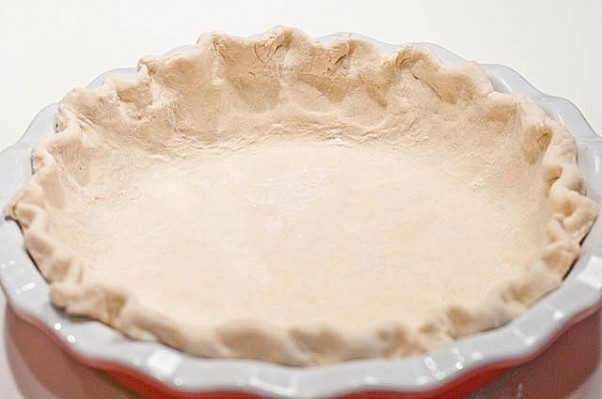 Get your unbaked pie crust ready.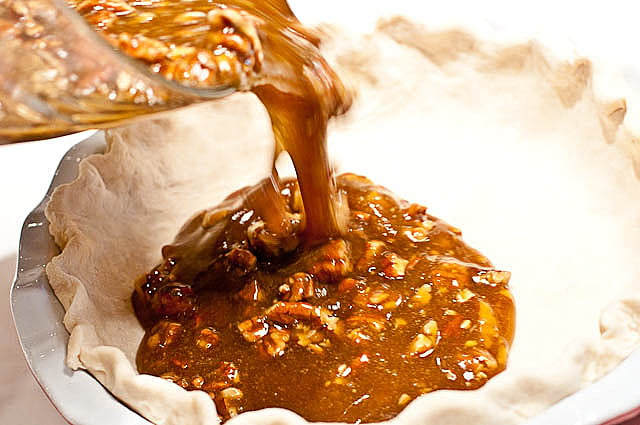 Pour the pecan pie filling into the pie crust.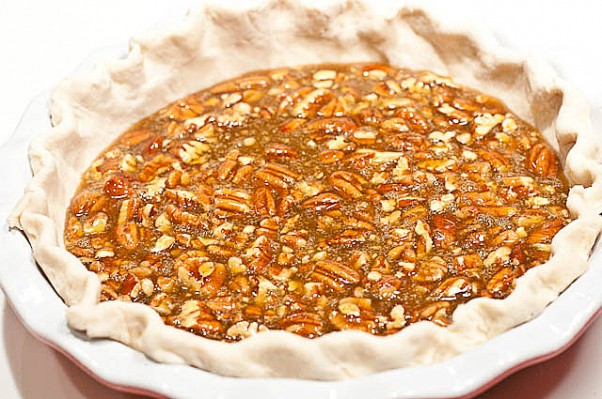 Oh my word! That already looks delicious, doesn't it?
Bake at 350 degrees for 45 minutes – 1 hour, depending on your oven. My oven takes 55 minutes. Just keep a close eye on it after that 45 minute point. It's done when it's firm in the middle and doesn't jiggle.
Here's my family's recipe for Southern Pecan Pie. I hope you enjoy it!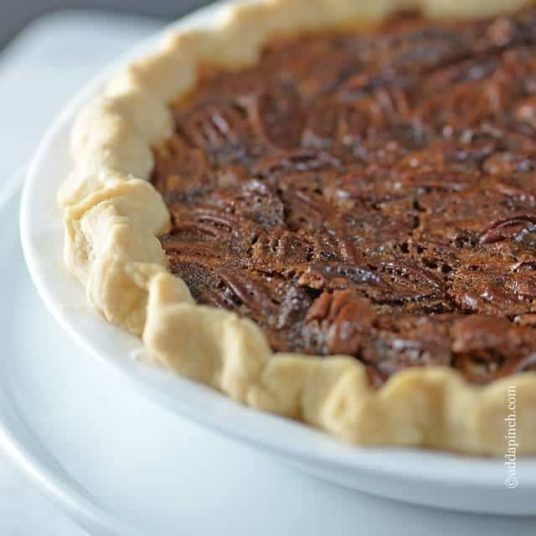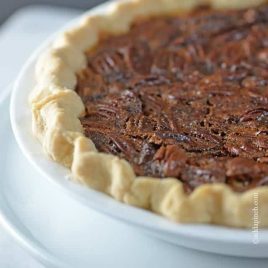 Southern Pecan Pie
A classic recipe for Southern Pecan Pie.
Ingredients
3

eggs

1/2

cup

sugar

1

cup

corn syrup

1

teaspoon

vanilla

4

tablespoons

butter

melted

pinch

salt

1

cup

pecans
Instructions
Preheat oven to 350 degrees.

Beat eggs. Add sugar and mix.

Add corn syrup, salt and vanilla.

Mix in melted butter.

Add pecans and pour into unbaked pie crust.

Bake for 45 minutes to 1 hour depending on your oven.
Enjoy!