Vanilla Buttercream Frosting is one of my quick, classic go-to frosting recipes that I turn to time and again.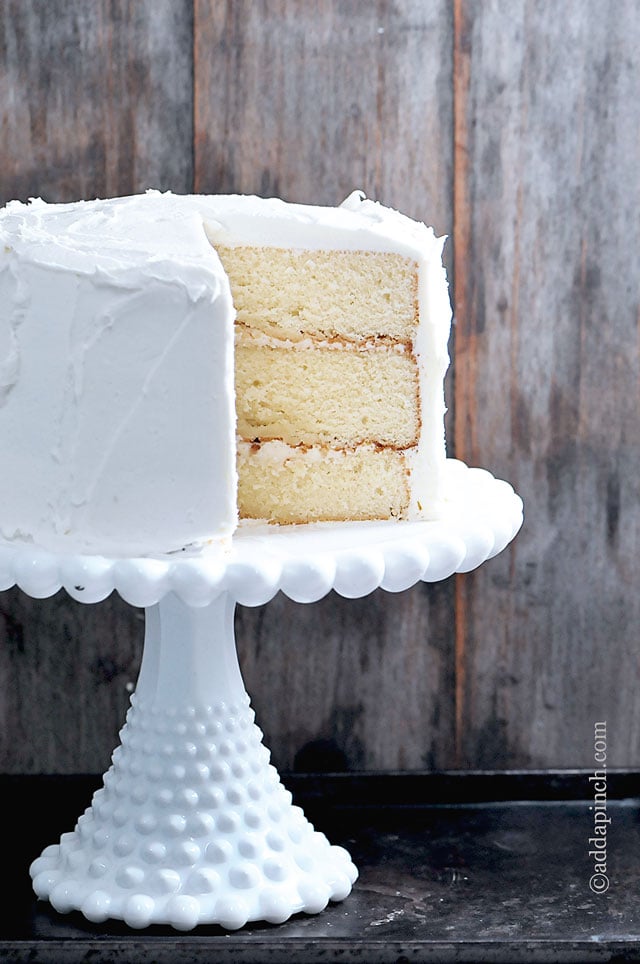 My family absolutely adores it, it is so very simple to make, and you just can't beat that classic vanilla buttercream for all sorts of celebratory and everyday type of desserts. It is perfect for my white cake recipe for birthdays, weddings, and other celebrations and works as a delicious, yet stark visual contrast on chocolate cake, too. It is great sandwiched between a couple of butter cookies or spread on top of a cookie cake, as well. You just can't beat the versatility of good ole vanilla buttercream frosting. It just works.
I am consistently receiving emails asking about my vanilla buttercream frosting, so I thought I'd repost the recipe by itself instead of it being included along with my chocolate cupcake recipe where it is scaled down for just 12 cupcakes.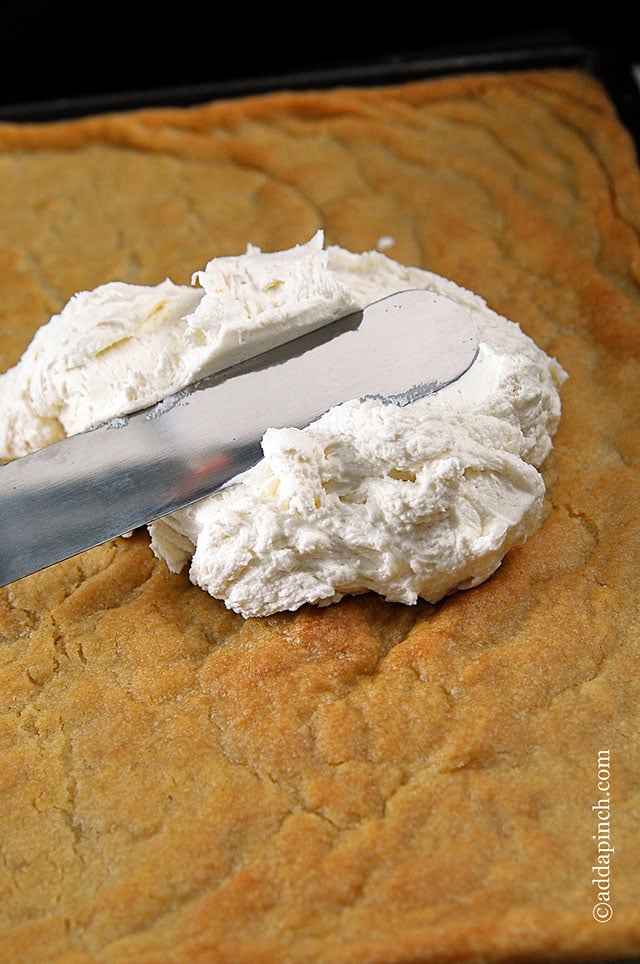 I also thought I'd answer a few of your questions as well.
How do you get your vanilla buttercream frosting so white?
There are a few tricks to getting my vanilla buttercream frosting as white as I do. First, after each cup of confectioner's sugar that I add, I turn my stand mixer on the highest speed that it will go. This not only makes the frosting extremely fluffy, it also lightens the coloring of the frosting as air is incorporated.
My second trick is to use clear vanilla extract whenever I want my vanilla buttercream as white as possible. Mind you, vanilla buttercream frosting still has butter in it, so it is virtually impossible to get it pure white. It will still have a bit of a tint of the yellow, albeit it will be faint. Most folks probably will say it is pure white. We'll just know it isn't exactly pure white, just as close as a vanilla buttercream can get without substituting shortening for the butter.
How do you get your vanilla buttercream frosting so fluffy?
I skipped ahead when I answered the question above and explained how after each cup of confectioner's sugar that I add to the buttercream, I turn my stand mixer on the highest setting that it will go. This incorporates air into the buttercream and makes it lighter and fluffier.
I also use the paddle attachment of my stand mixer as I have just found it to make a smoother, fluffier buttercream frosting than when I use the whip attachment. Also, it is easier to get all of that delicious buttercream frosting off of your paddle attachment than it is the whip attachment. And I'm all about easy. Heh.
How do I make my vanilla buttercream firmer for a prettier decoration?
The firmness of your buttercream frosting greatly depends on the amount of sugar to liquid ratio in your frosting. If you want a firmer frosting, add more confectioner's sugar. If you want a softer frosting, add more milk or cream.
Please know that I in no way am professing to be a professional baker, frosting maker, or anything else for that matter. These are my observations after years and years of making buttercream frosting and finding little nuances that make it easier, prettier, tastier, and more everything -er.
Here's my Vanilla Buttercream Frosting recipe along with a few instructions and notes.
Classic Vanilla Buttercream Frosting Recipe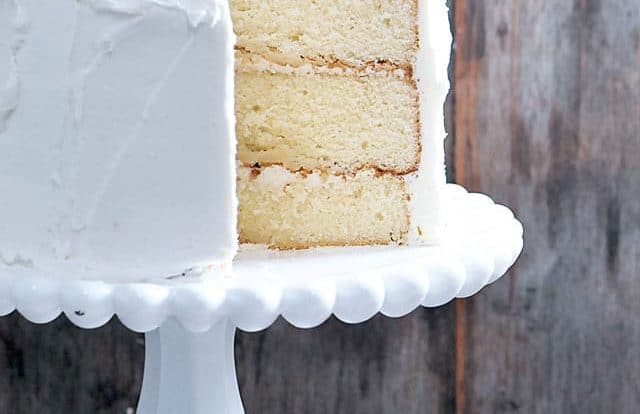 Vanilla Buttercream Frosting is one of the classic frosting recipes used on so many delicious desserts! Get this favorite vanilla buttercream frosting recipe along with all the tips for making perfect buttercream frosting every time.
Ingredients
1

cup

butter

softened

3 – 4

cups

confectioner's sugar

sifted

2

teaspoons

vanilla

pinch

salt

2-3

tablespoons

milk

heavy cream, or half-and-half
Instructions
Place softened butter into the bowl of a stand mixer that has been fitted with the paddle attachment. Turn the mixer on a medium setting and cream the butter until it is smooth and has lightened in color, about 3 minutes.

Add confectioner's sugar, ½ a cup at a time. After each cup has been incorporated, turn the mixer onto the highest speed setting and for about 10 seconds to lighten the frosting.

Add vanilla and a pinch of salt and combine until well-incorporated.

Add milk, heavy cream or half-and-half until the frosting has reached the preferred consistency. For a firmer frosting, add more confectioner's sugar, a ¼ cup at a time. For a softer frosting, add more milk or cream, a tablespoon at a time.
Notes
If you want to make the buttercream frosting ahead, place it into an airtight container and refrigerate. When ready to use, let the frosting come to room temperature, then beat it again with the mixer until fluffy.
Makes about 3 cups frosting. 
Happy frosting making! Do you have any tips you'd like to share on how you make the perfect vanilla buttercream frosting? Please share them in the comment!
If you are looking for other buttercream frosting flavors, you might like these:
Perfect Chocolate Buttercream Frosting
Strawberry Buttercream Frosting
Salted Caramel Buttercream Frosting
White Chocolate Buttercream Frosting
Love ya,
Robyn xo