Egg salad recipes make a classic, delicious meal. In this collection, you'll find great variations on the classic for an egg salad you'll savor!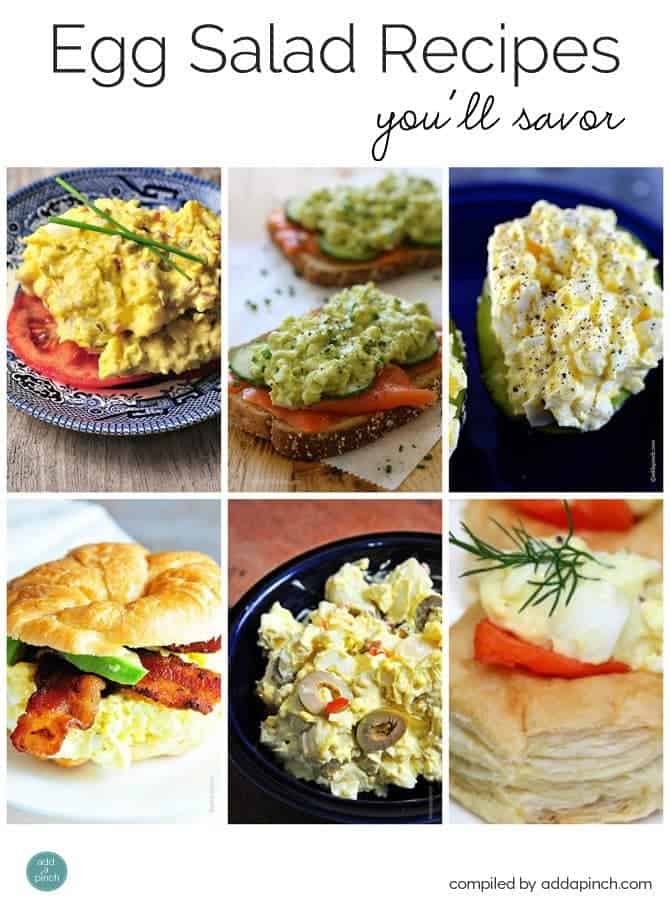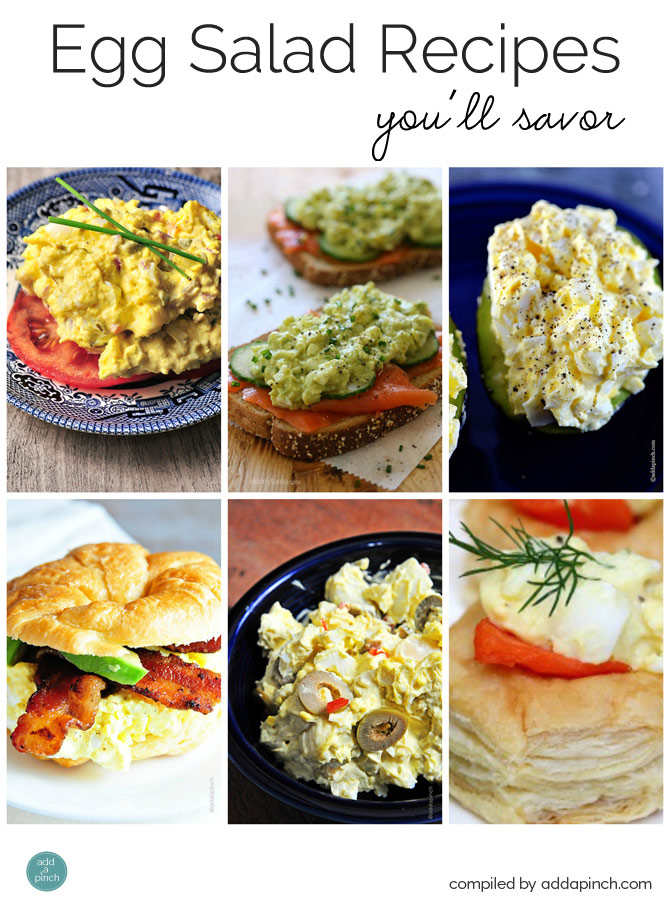 I have to admit that egg salad is one of my favorites for a quick meal throughout the year. A spread of classic egg salad on a toasted slice of bread is absolute perfection. But, of course you can make it even fancier if you'd like as an egg salad sandwich with all sorts of delicious toppings or as a gorgeous appetizer with smoked salmon and dill. The possibilities are just endless.
So, don't fret if you are up to your eyeballs in eggs you've dyed for the Easter egg hunt this weekend. Just think of all the delicious dishes you can make with them next week!
Egg Salad Sandwich with Bacon and Avocado
Easter Leftover Sandwich – The Pioneer Woman
Egg Salad Cups with Smoked Salmon and Dill – Recipe Girl
Avocado Egg Salad and Salmon Sandwich – Skinny Taste
Happy Easter!
Robyn xo