Memorial Day weekend always leaves my heart in a bit of an emotional state! With flags proudly waving everywhere you look, hands over hearts a little bit tighter, and tears in our eyes, we give a huge, heartfelt thank you to all of the men and women who have served and continue to serve our country and to their families for their service. On this special day, we honor those service men and women who have given the ultimate sacrifice for their country. They are truly the greatest of American heroes and we love you!
As we pay tribute on this Memorial Day, we definitely need some sort of dessert. Right?
Simple Memorial Day desserts that are easy and delicious! Cake, pie, ice cream, and cobbler, the favorite desserts for Memorial Day celebrations and the unofficial kickoff to summer.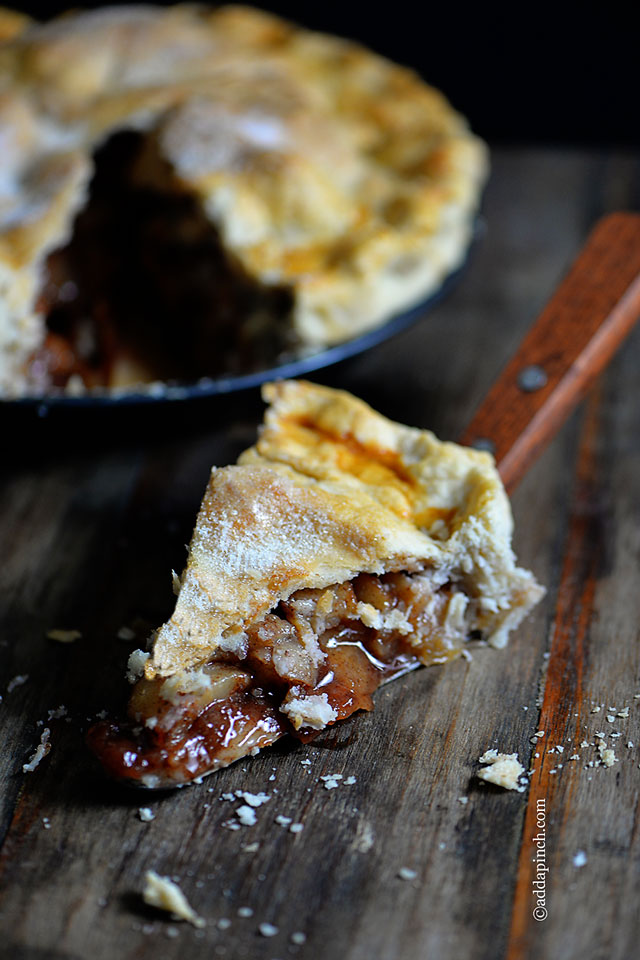 Apple Pie. It just doesn't get any more traditional than apple pie. This double crust version uses a medley of apples for what I think is the perfect flavor of an apple pie.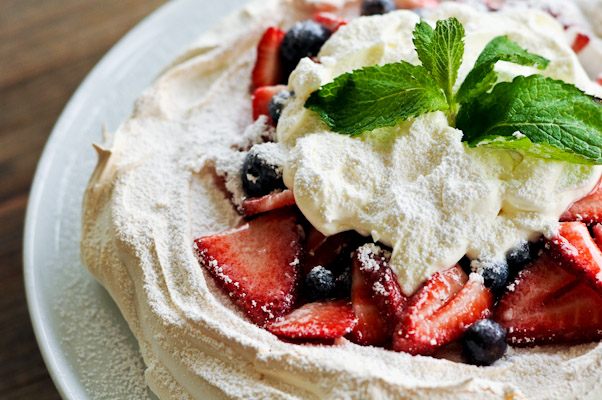 Pavlova. So simple to make, a pavlova topped with fresh berries in red and blue makes a beautiful dessert for the special occasion. Light and airy, pavlova certainly makes one of my most favorite desserts.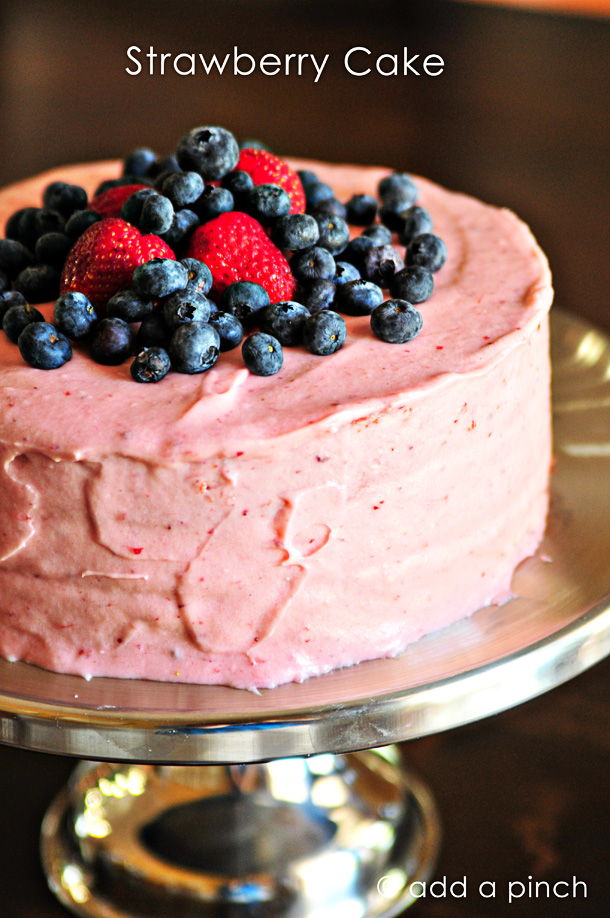 Strawberry Cake. This simple recipe shared with me from my Grandmother has to be one of my favorites for this time of year.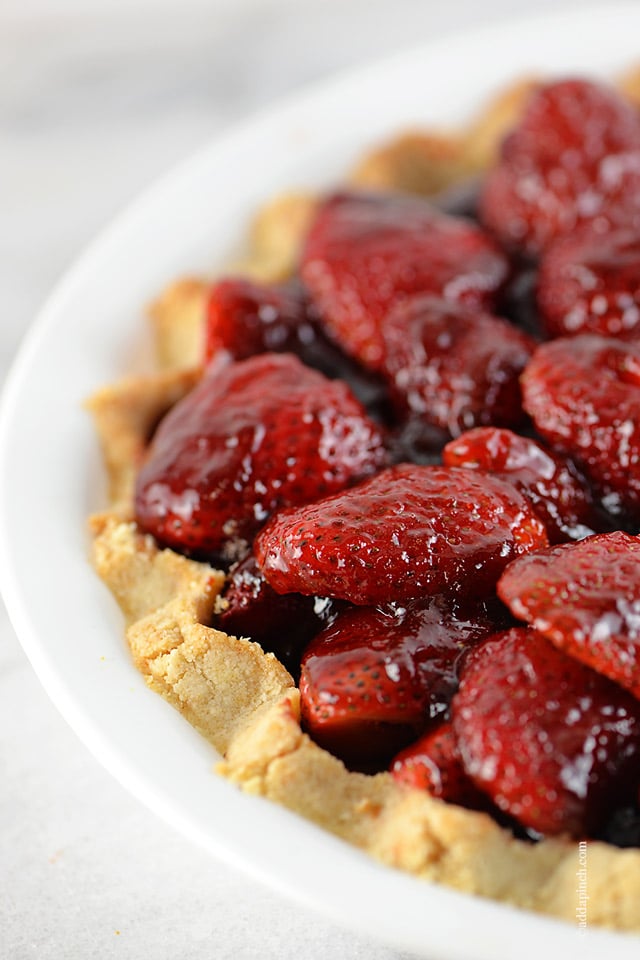 Strawberry Pie. With one bite, I'm simply hooked when I taste this strawberry pie on a shortbread crust. There is no denying that this is one of my family's favorite pies throughout strawberry season.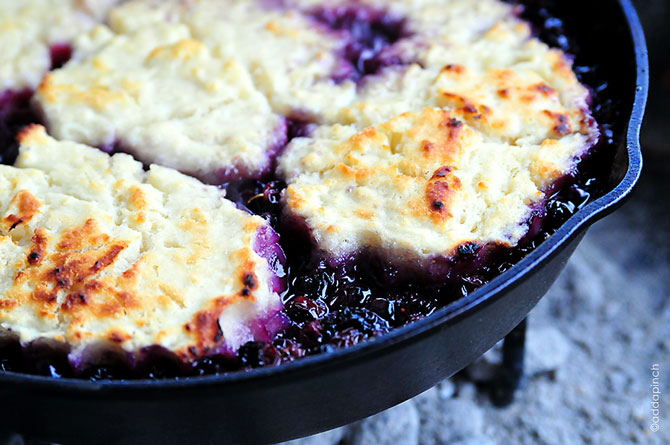 Blueberry Cobbler. One of our favorite desserts to make while camping or while at home, blueberry cobbler is perfect for Memorial Day. So simple to pull together, it will become one of your favorites, too!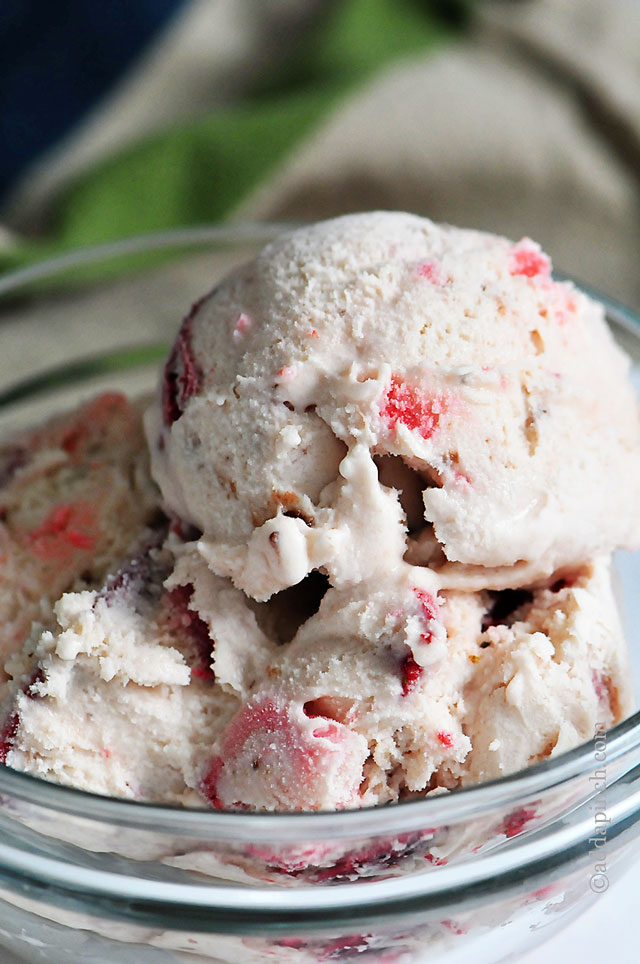 Strawberry Ice Cream. Homemade ice cream is one of my husband's favorite treats and one of my favorite things to make. We make a good pair that way! His most favorite ice cream is definitely this strawberry.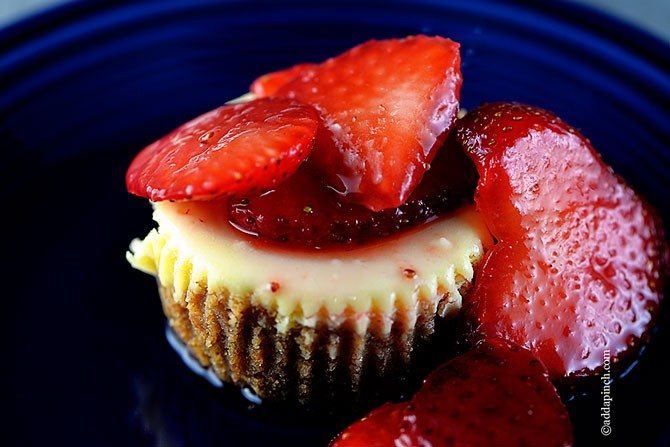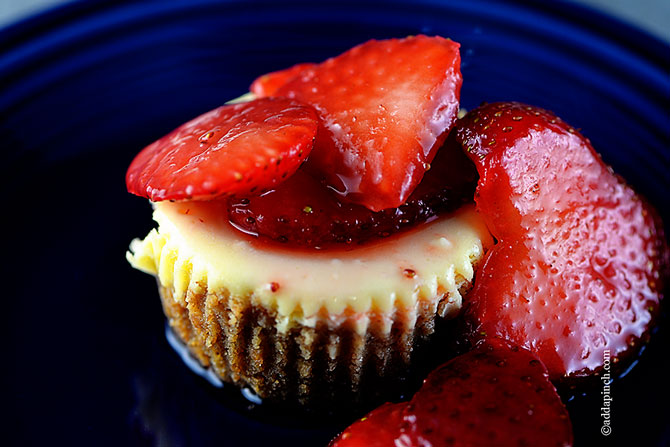 Mini New York Cheesecakes. This recipe will make plenty of individual cheesecakes for a crowd. Make them in the morning and allow them to set throughout the day for a spectacular dessert after supper.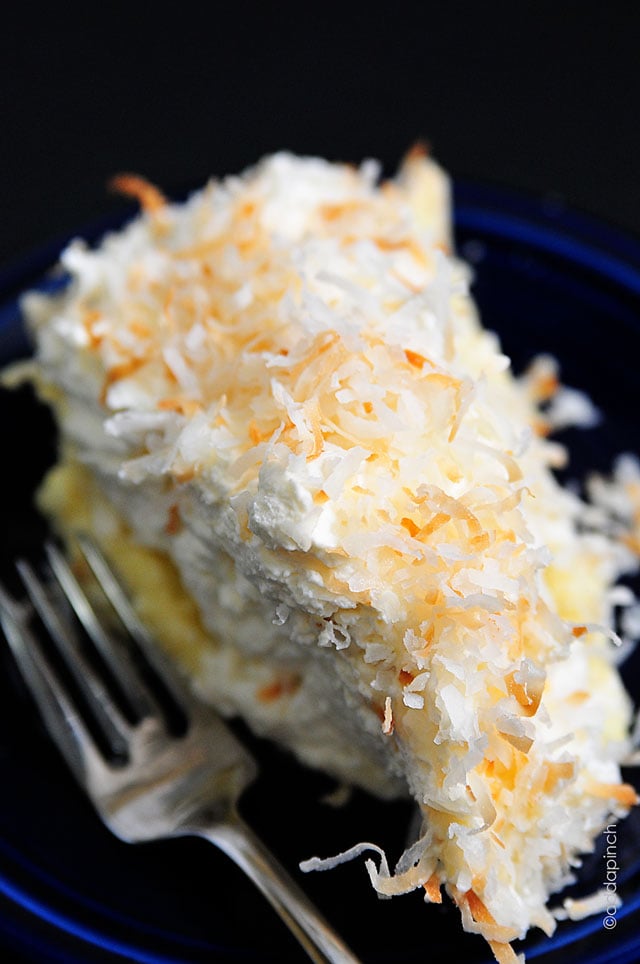 Still need more ideas? Check out the pages of dessert recipes under my desserts section. There are over 250 for you to choose from and I hope you find exactly what you are craving!
Happy Memorial Day! Love ya!
Robyn xo