Shrimp Avocado Salad Recipe
This Shrimp Avocado Salad is perfect for a quick lunch or supper during the summer. Especially when it is hot and humid in south, I always start craving things that are cool and filling without being heavy and draining.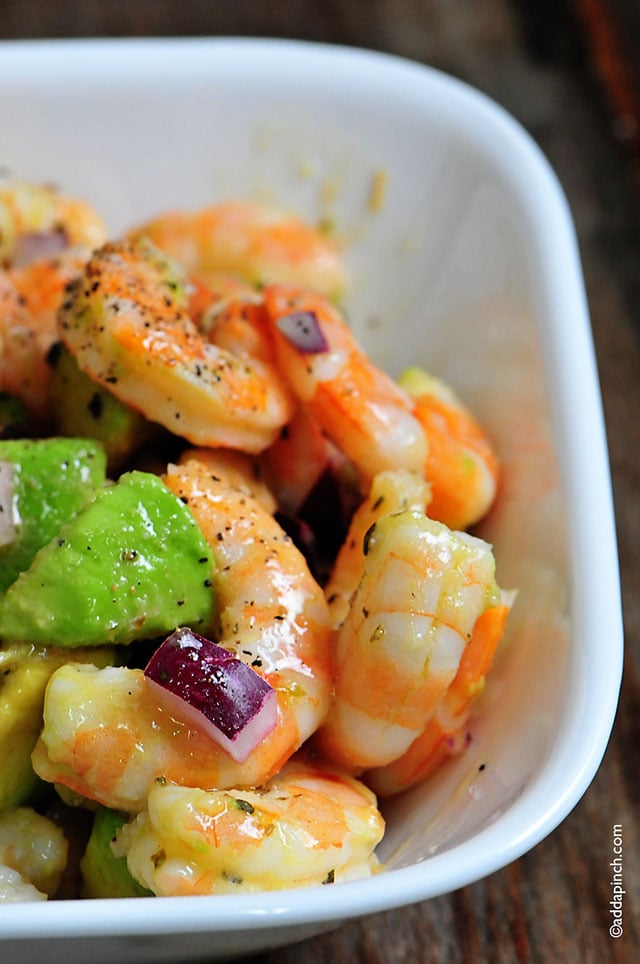 And that makes this shrimp avocado salad the perfect answer.
Full of cool, shrimp and creamy avocados, this salad has a bit of a zestiness to it from the bits of red onion and the dressing.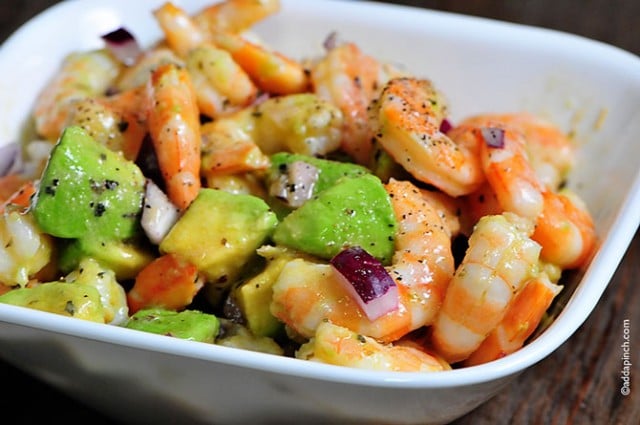 This shrimp avocado salad would also be perfect inside of fresh or bakery bread for a delicious sandwich for a more casual supper with friends or piled high on top of a bed of greens for a dressier salad for a luncheon.
There are just so many options with this bright, tasty salad that you just can't go wrong with it.
It makes a perfect make-ahead salad as well. Toss it all together, store it in an airtight container for a luncheon the next day or even supper the next evening. You'll be so glad you did!
Here's my Shrimp Avocado Salad Recipe. I can't wait to here how you like it!

Shrimp Avocado Salad Recipe
Shrimp Avocado Salad makes a wonderful lunch or light supper during the summer. Add this Shrimp Avocado Salad to a sandwich, pasta, or atop greens, too!
Author: Robyn Stone | Add a Pinch
Serves: 6
Ingredients
2 pounds boiled or steamed shrimp, peeled and deveined
2 avocados, cut into large pieces
2 tablespoons diced red onion
For the Dressing
¼ cup extra virgin olive oil
¼ cup red wine vinegar
½ teaspoon garlic powder
1 teaspoon parsley, chopped
1 teaspoon Dijon mustard
salt and pepper, to taste
Instructions
Add shrimp, avocado, and onion to a large bowl.
In a 2-cup measuring cup, mix together ingredients for the dressing. Whisk until well-combined.
Add dressing to shrimp avocado salad until it has the amount you desire. Serve additional dressing on the side.
Enjoy!
Robyn xo