Simple Slow Cooker Ribs Recipe
There's just something about these simple Slow Cooker Ribs that make them my favorite way to cook ribs lately. I know, I know, we're right here at the end of the summer and I'm already talking about how I'd rather cook ribs in a slow cooker than on the grill.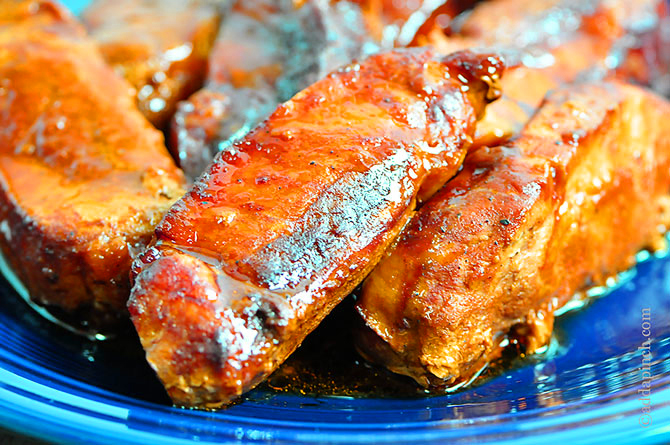 Well, that's sorta true.
I do love ribs that have been slow cooked on the grill and are falling apart tender, but for an easy-as-can-be weeknight meal (or even weekend), you just can't beat this slow cooker ribs method.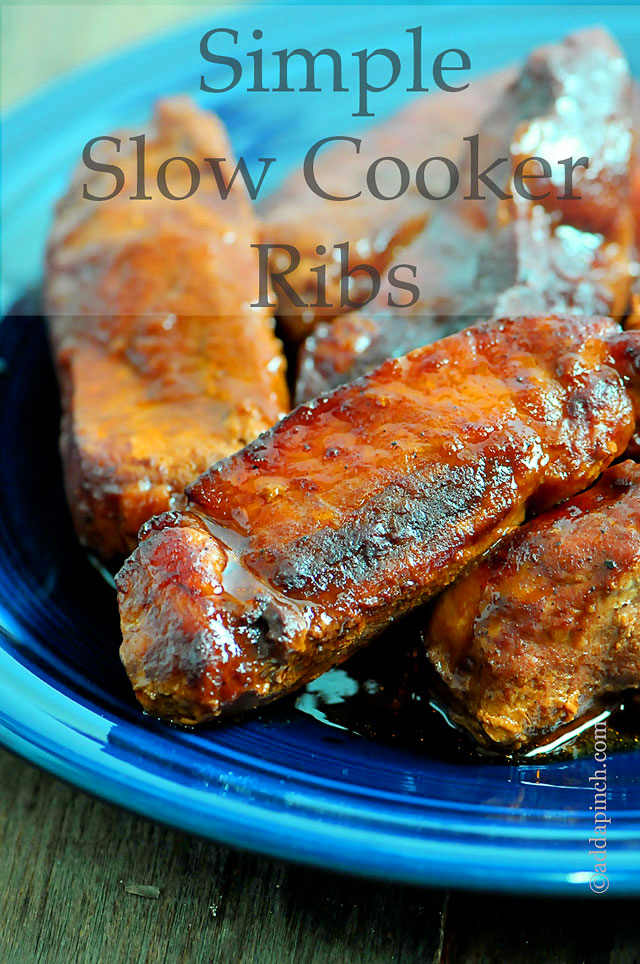 This slow cooker method works fine for both spare and baby back ribs, but I have to say that my favorites are country-style ribs. Country-style ribs are the ribs that are cut from the sirloin end of the pork loin. Since they are the meatiest style of ribs, they are always a favorite around here. I think they are also the most flavorful, too!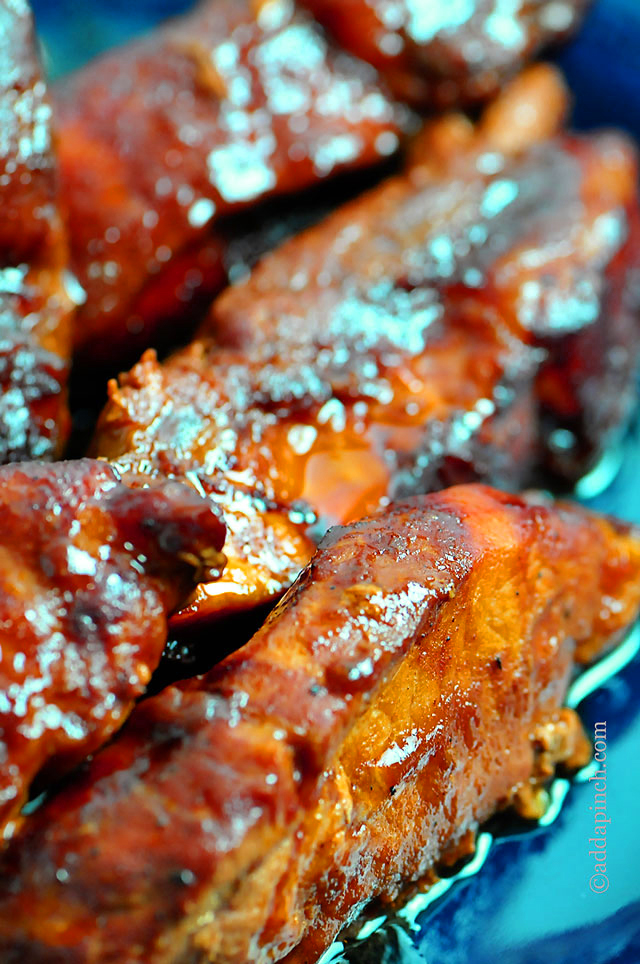 Since Country-style ribs are sold both as a slab and already pre-cut into individual servings, you can find them however you prefer in your grocery store usually. However, for cooking them in the slow cooker, I have found that I like to just go ahead and buy them in individual servings (pre-cut). If they aren't pre-cut in your grocery store, usually your butcher can do that for you or you can just do them yourself before placing into the slow cooker. It just makes things so much easier in the long run!
Gosh, that sounds so lazy, doesn't it?
But, as much as I'm going on about my love for country-style ribs, this method works perfectly with baby back and spare ribs, too. So, pick your preferred cut of rib and you'll be in business.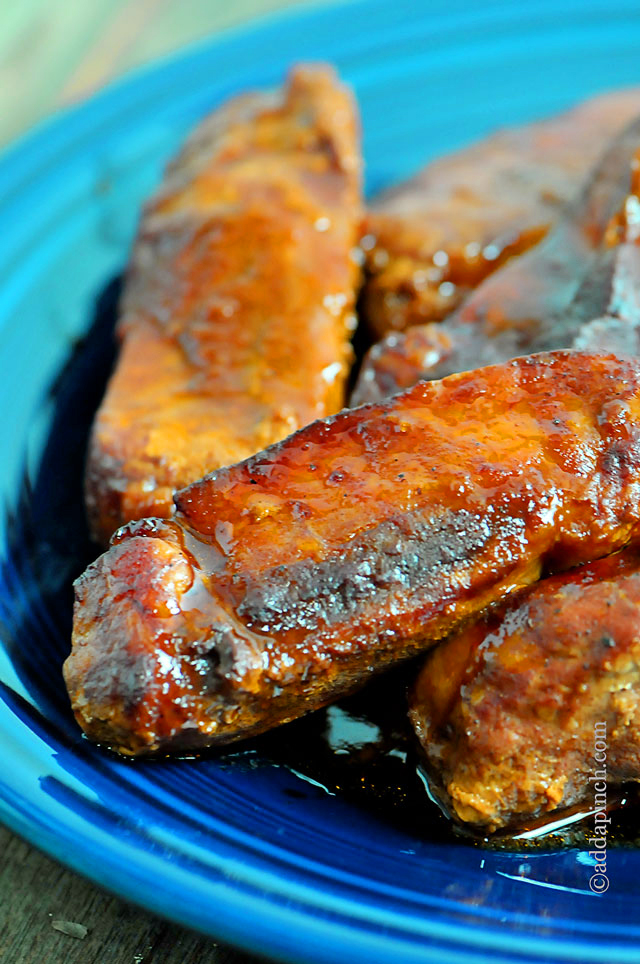 So, here's is my Slow Cooker Ribs recipe. Get ready to be wowed!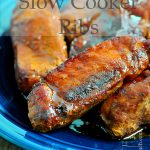 Print Recipe
Simple Slow Cooker Ribs Recipe
Slow Cooker Ribs so tender they practically fall off the bones! Get this simple slow cooker ribs recipe for easy as can be ribs anytime you want them!
Prep Time5 mins
Cook Time6 hrs
Total Time6 hrs 5 mins
Servings: 6 -8
Instructions
Spray slow cooker insert with non-stick cooking spray. Arrange ribs in slow cooker insert, wrapping them around the inside of the insert or by cutting them in thirds or halves if necessary. Pour BBQ sauce over ribs, reserving 1/2 cup in an airtight container in the refrigerator for later use.

Cook over low for 6 hours. Spoon remaining BBQ sauce over ribs for serving, if desired. If not, serve on the side.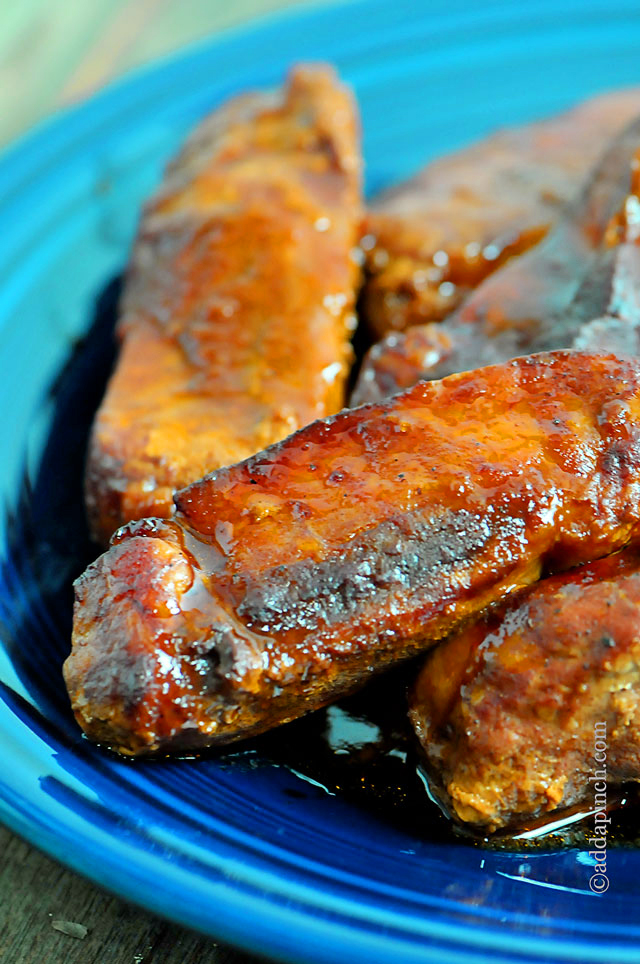 Enjoy!
Robyn xo