I've shared before about my husband's intense love for strawberries. And a strawberry milkshake is the one treat that I can count on him to order whenever he has the opportunity. Like when we visit Parksdale Market in Florida each spring, or when we happen to eat at Johnny Rocket's at the mall.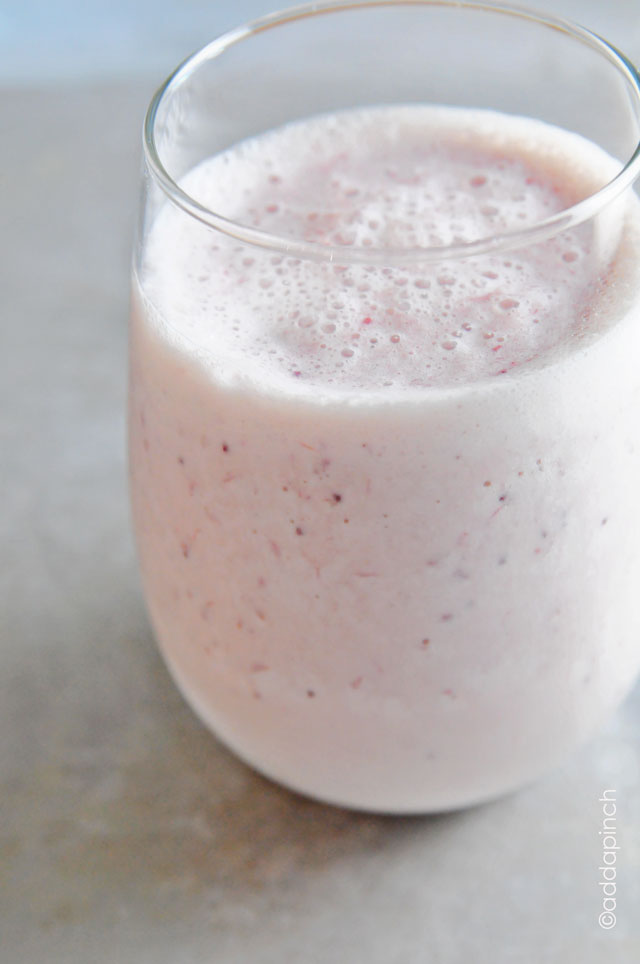 Finally, a while back, I was bound and determined to make a strawberry milkshake that would knock his socks off.
You know, as much as I understand and appreciate that others can make something that my husband loves, I tend to want him thinking that I am the one to make everything he loves the most. Well, in addition to his mother and my mother that is.
Is that weird?
Please don't answer that.
So, I set out to make the best strawberry milkshake he'd ever tasted. It took a few tries, I'll be honest. But, finally, I got the hang of it.
Let me show you how I made it.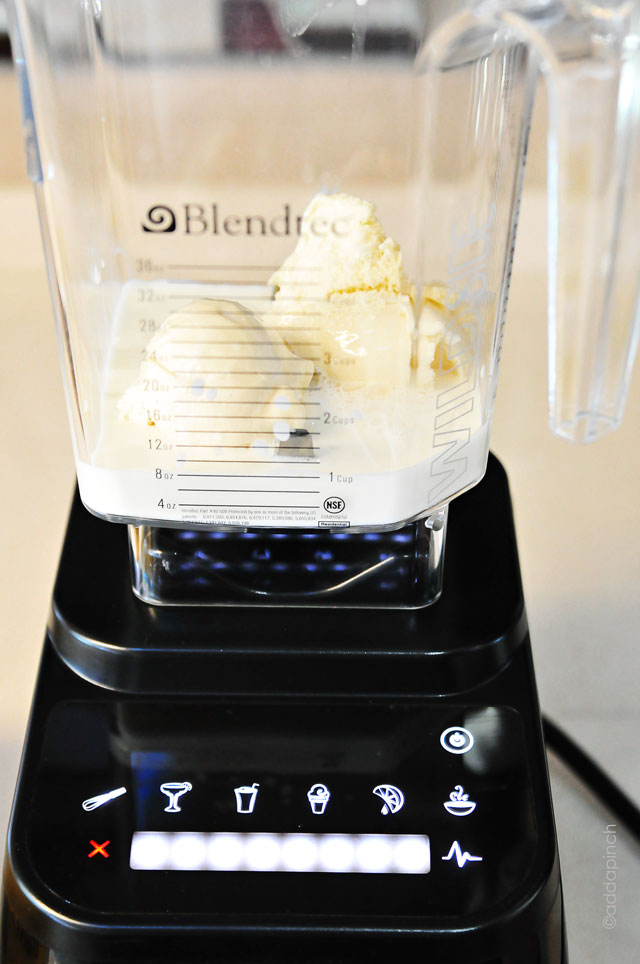 First, I added a couple of scoops of really good vanilla ice cream to my blender with a bit of milk.
Speaking of which, isn't she beautiful? I'm totally and completely in love with this new blender from Blendtec. I've been looking for all sorts of things to make with her since she arrived. When we headed out on our RV trip, I dared not leave her behind! We drink way too many smoothies and she makes quick work out of making so many other great things, from the best smoothies to soup!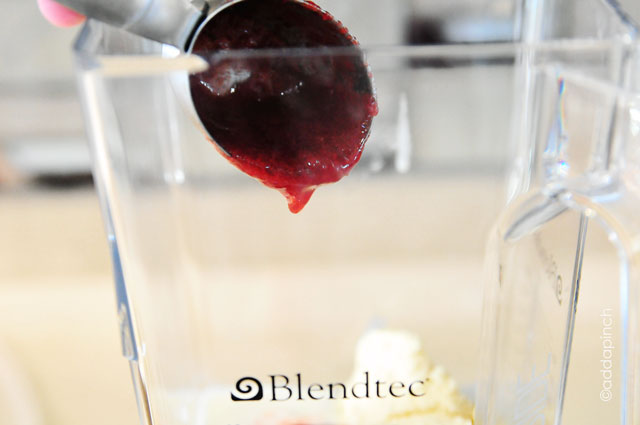 Then, I added a little fresh strawberry syrup that I made. This is the same strawberry syrup that I used in the strawberry milk I shared recently, just not blended as long so that it keeps a bit of the fruit bits in the syrup.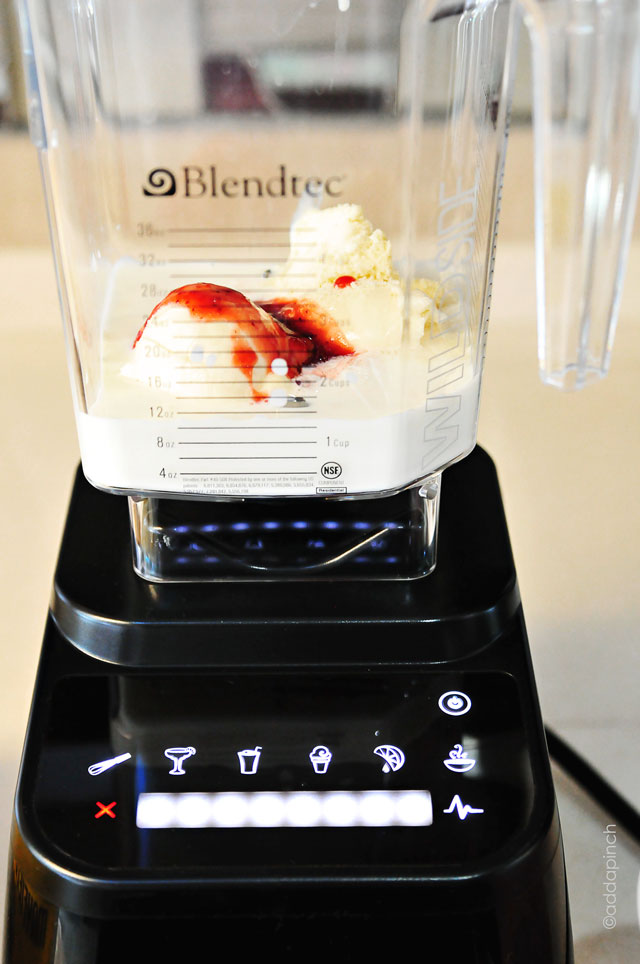 Once those three ingredients are added to your blender, then you just select the appropriate icon on this Blendtec display and it does all the work for you.
Easy, peasy.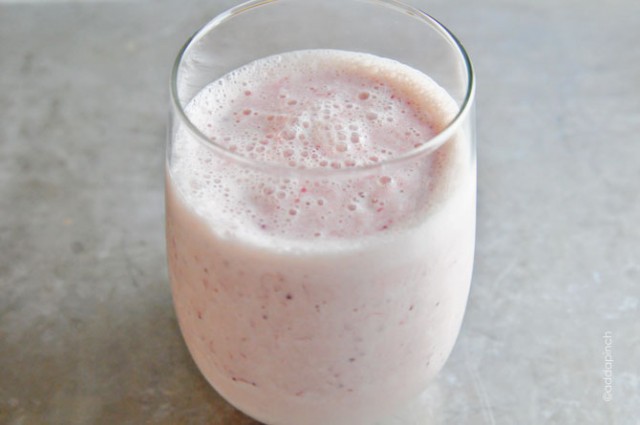 If using a regular blender, just blend until the milkshake has well-blended, but not completely gotten rid of all the fruit pieces.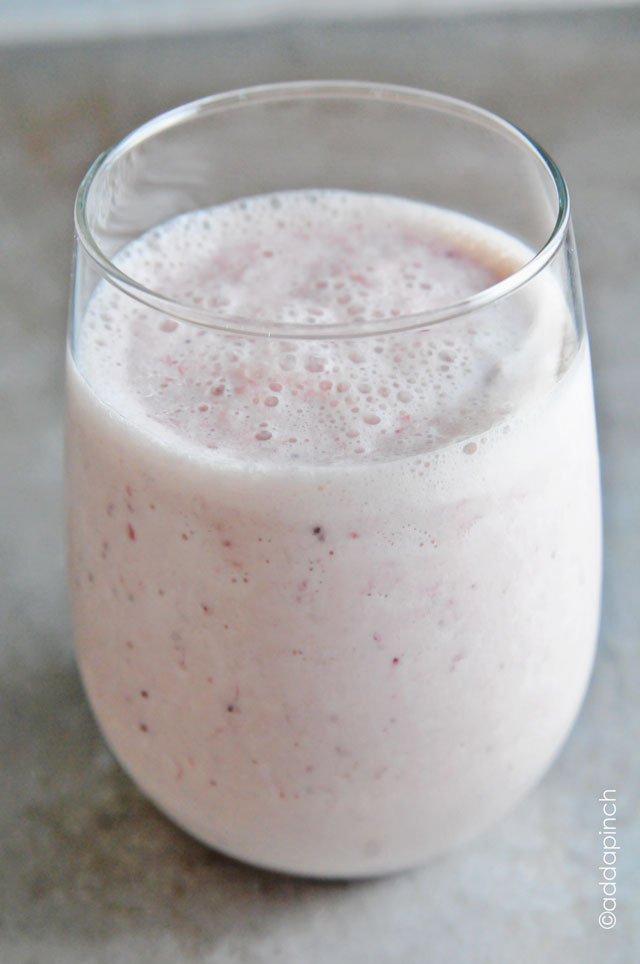 Now, here's my Strawberry Milkshake recipe. I hope you love it as much as the Mister does!
Strawberry Milkshake Recipe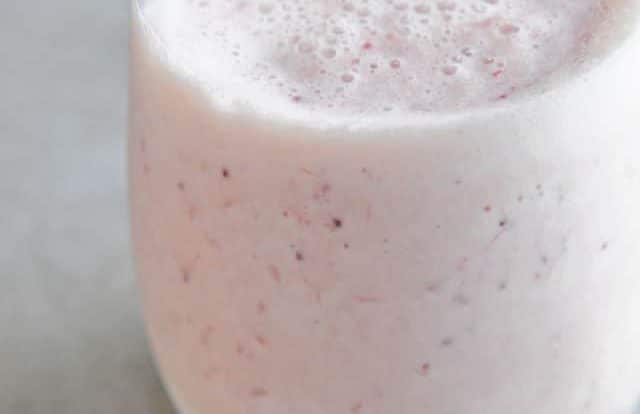 A strawberry milkshake is a favorite treat throughout the year, but especially during strawberry season! Get this simple, 3 ingredient strawberry milkshake recipe!
Instructions
Add all ingredients to blender and blend just until all ingredients are combined, but not until the fruit has been completely pureed.
Enjoy!
Robyn xoxo