Sharing our Weekly Meal Plan with make-ahead tips, freezer instructions, and ways to make supper even easier!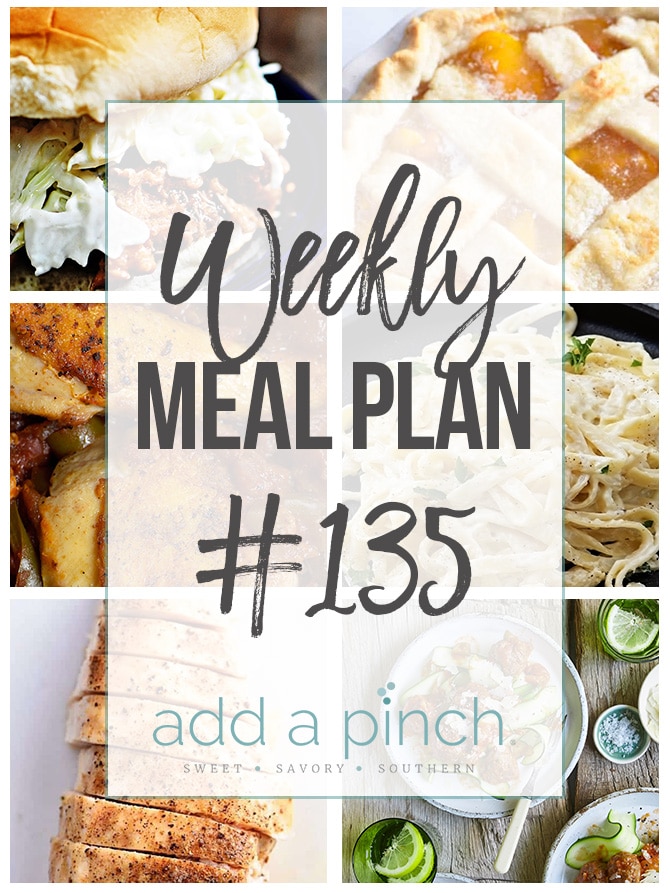 Saturday: Sweet and Sour Meatballs with Zucchini (Add a Pinch Cookbook) + Classic Peach Pie (Freezer Friendly, Make Ahead, Add a Pinch Cookbook )
Sunday: Chicken Cacciatore + Mashed Potatoes + House Salad with Italian Dressing + Southern Sweet Tea + Park Avenue Bars (5o Minutes, Make Ahead)
Monday: Leftovers
Tuesday: Simple Baked Chicken Breasts + Spicy Sweet Potato Wedges + Slow Cooker Green Beans (30 Minutes + Slow Cooker)
Wednesday: Slow Cooker Pulled Pork Sandwiches + Coleslaw + Sweet Potato Chips (Slow Cooker, Make Ahead)
Thursday: Fettuccine Alfredo (Alfredo Sauce) + Grilled Caesar Salad with Caesar Dressing (30 Minutes, Make Ahead)
MEAL PLAN TIPS: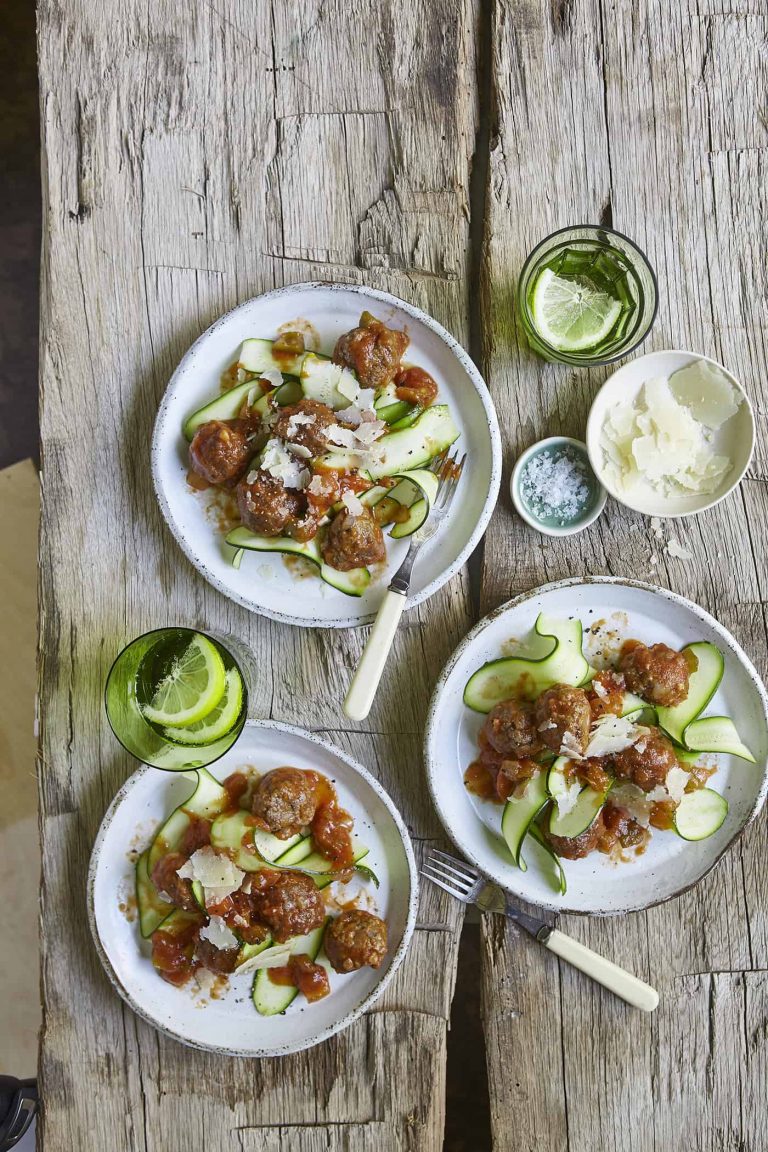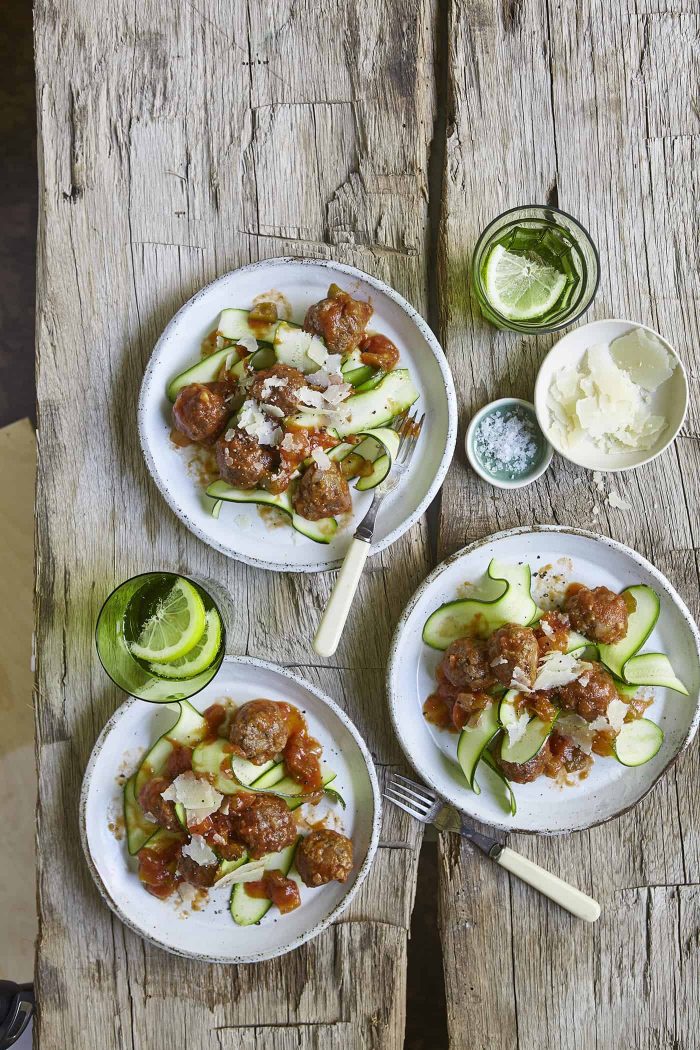 Saturday:
Sweet and Sour Meatballs with Zucchini: My family has always loved this recipe of my Mama's – so of course it had to go in my cookbook! It can also be served over rice, but I like to serve over zucchini because it adds another vegetable to supper.
I make my applesauce used in the recipe ahead and refrigerate (just a bit of advice – make extra – because it's so delicious you may just eat the first batch!) You can make your meatballs ahead and refrigerate if you wish. I will go ahead and prepare the sauce ahead of time and refrigerate so that at supper time, I put it all together and cook. This makes a wonderful Leftover Makeover meal. It's also one of my Freezer Friendly dishes in the cookbook!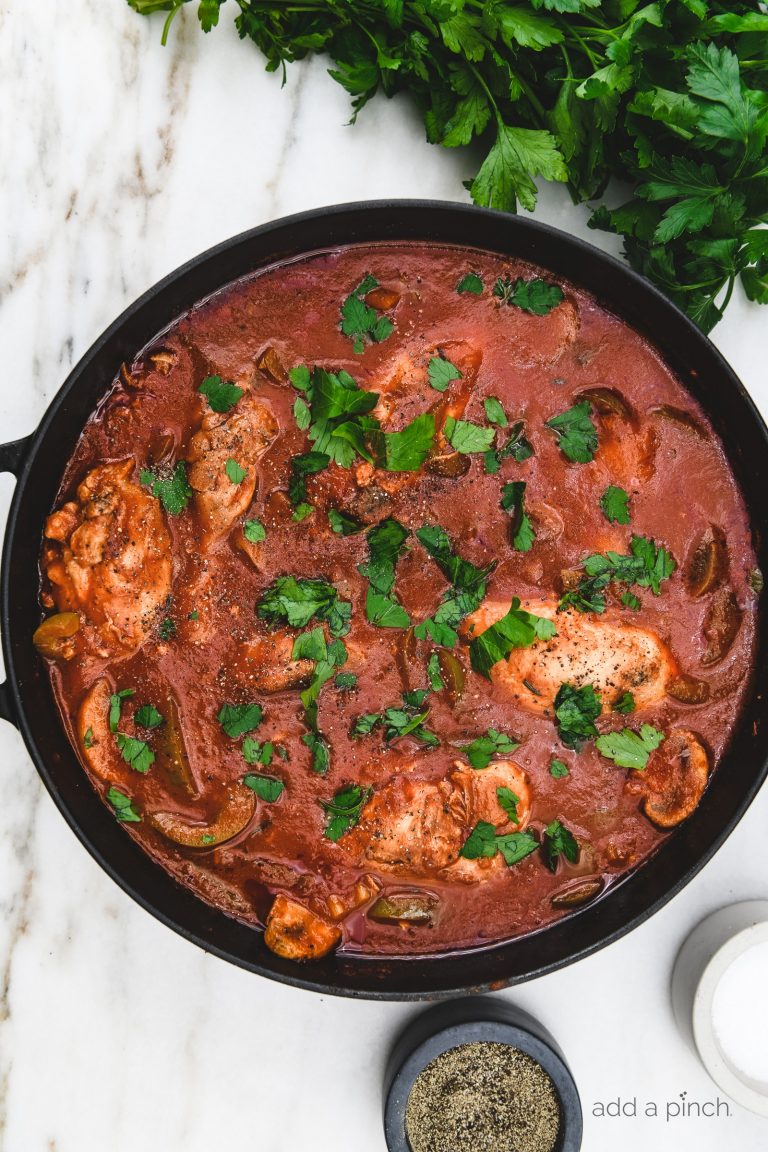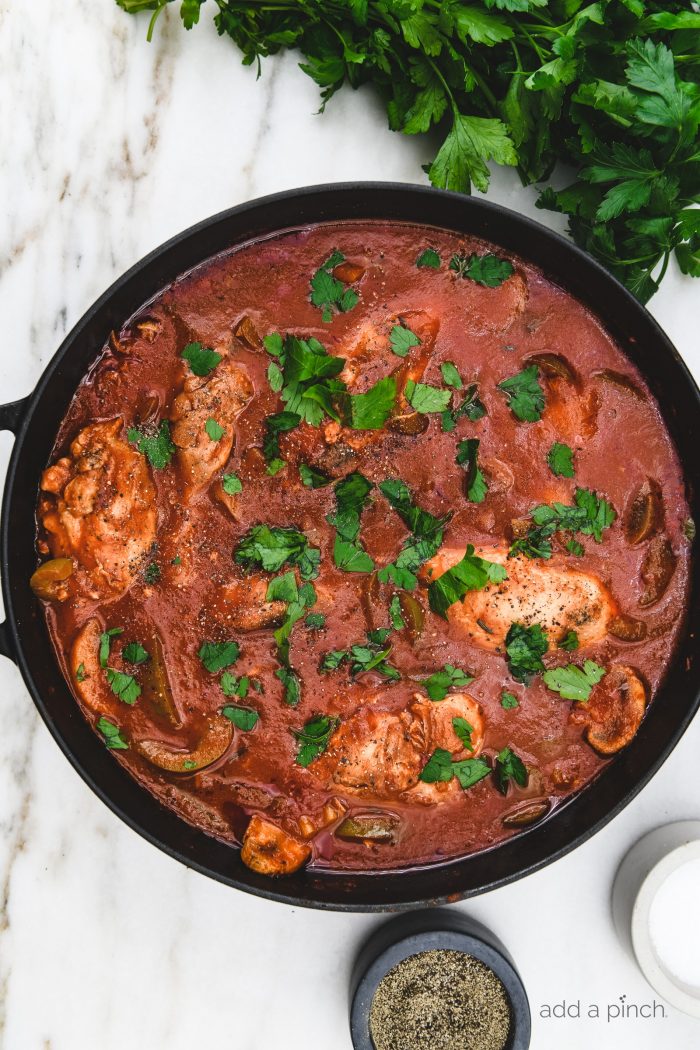 Sunday:
Chicken Cacciatore: This cooks all in one skillet and is comfort food at it's best! It's simple to make, but you can chop the herbs and other ingredients ahead of time if you wish. I'm going to serve this with my favorite mashed potatoes, but you can also serve over pasta or rice.
Easy Mashed Potatoes: These creamy, delicious mashed potatoes are so perfect with this supper. I give instructions with the recipe on how you can easily make these ahead and refrigerate or even freeze them if you want. I'll just make these earlier in the day, refrigerate and reheat when time for supper.
Classic Peach Pie: What a scrumptious dessert! I'll make this juicy pie earlier in the day. So good topped with a scoop or two of Vanilla Ice Cream!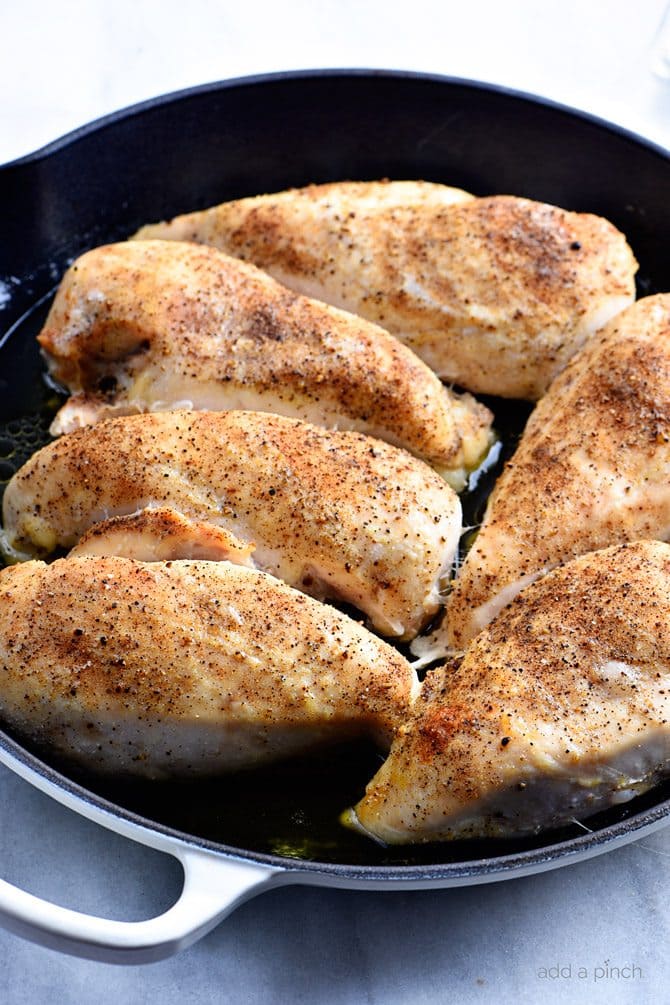 Tuesday:
Baked Chicken Breasts: So simple, juicy and ready in 30 minutes! Make extra if you wish to use for another meal later this week!
Slow Cooker Green Beans: So easy to make these flavorful slow cooker beans, but you can go ahead and prepare them in the insert, place in the fridge overnight, then start the slow cooker in the morning.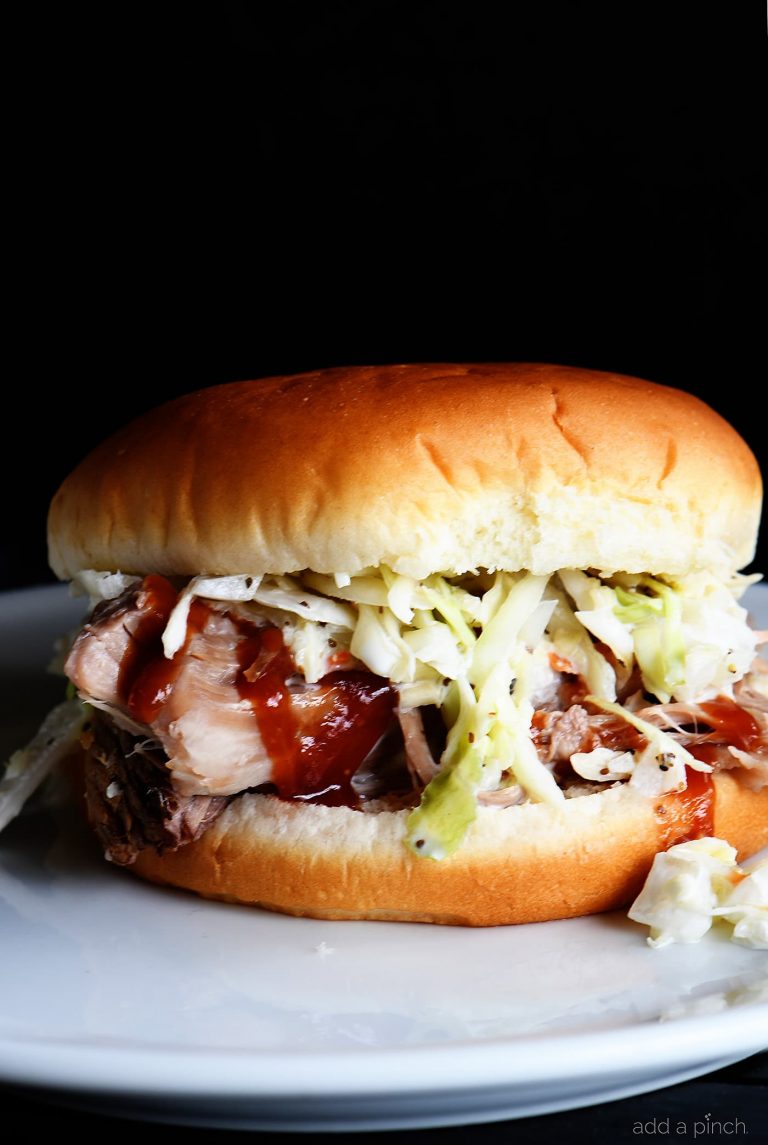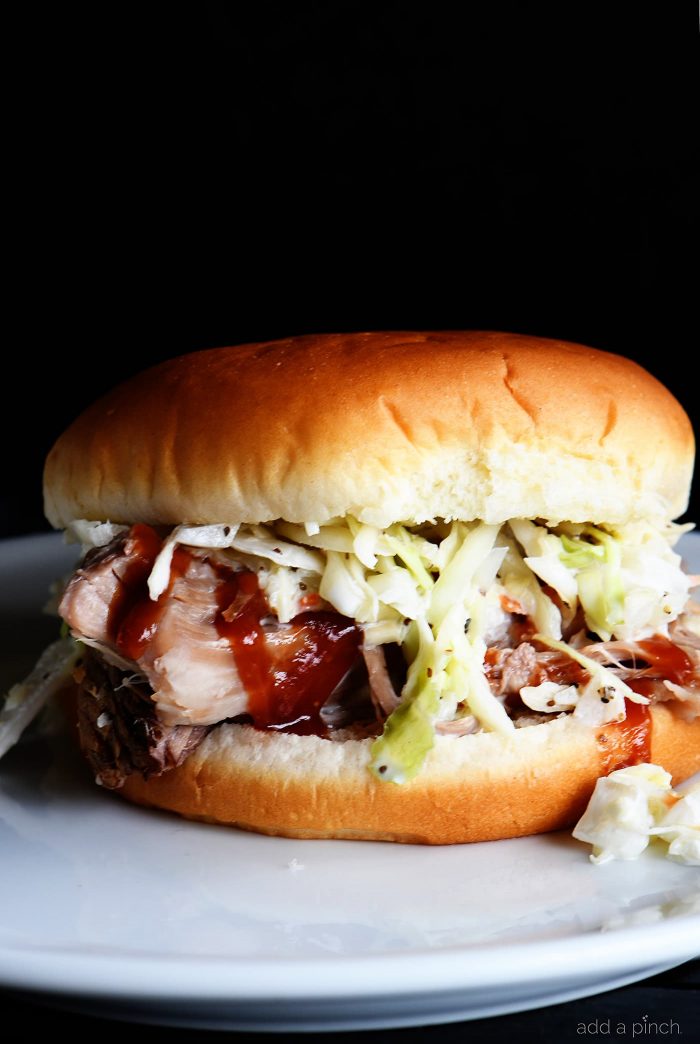 Wednesday:
Pulled Pork Sandwiches: Let the slow cooker do all the hard work for you. You can easily put everything into the slow cooker insert the evening before and refrigerate. Then, in the morning, just remove from the refrigerator and place into the slow cooker, set the timer and go! Easy AND delicious and makes the perfect meal to enjoy any night!
Coleslaw: This coleslaw comes together in a snap, but is also a great make-ahead side dish too.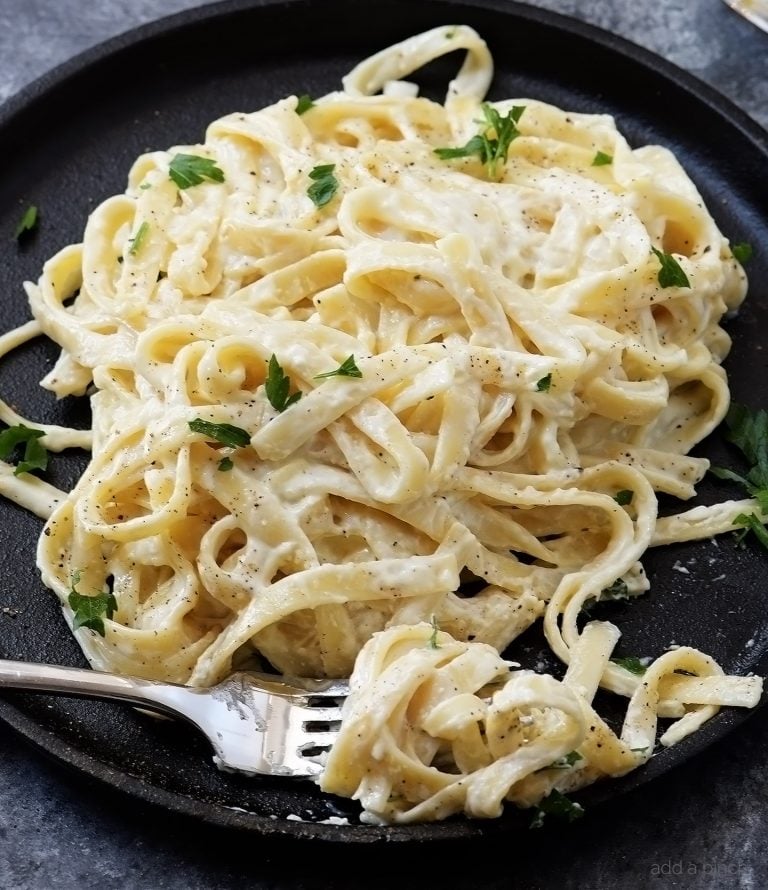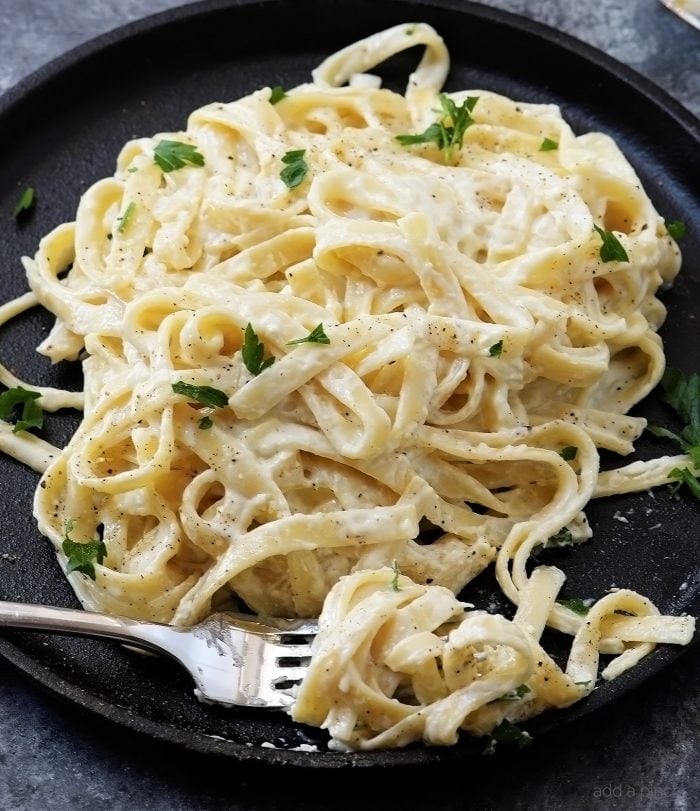 Thursday:
Fettuccini Alfredo (Alfredo Sauce recipe): This classic Alfredo Sauce is scrumptious and comforting – the best I've personally tasted! And it's so easy to make and on the table in less than 30 minutes. Perfect over cooked pasta, tonight it is served over fettuccini. I will have extra chicken cooked from a previous night's supper in case someone wants to make this into Chicken Fettuccini Alfredo.
Grilled Caesar Salad and Caesar Dressing: This salad has a tasty smoky flavor with just the bit of grilling you will do to the lettuce. I'll use my grill pan and my cooktop to make it. I will also make my Caesar Dressing ahead of time. We like it so much, I almost always have some in the fridge.
Hope you have a great week!
Robyn xo