Sharing our Weekly Meal Plan with make-ahead tips, freezer instructions, and ways make supper even easier!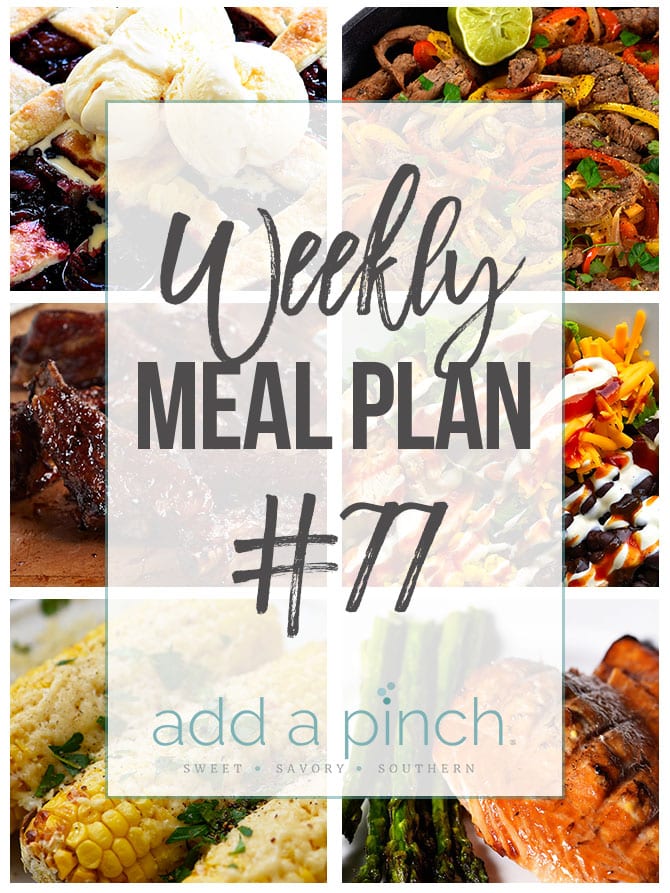 Monday: Leftovers
MEAL PLAN TIPS: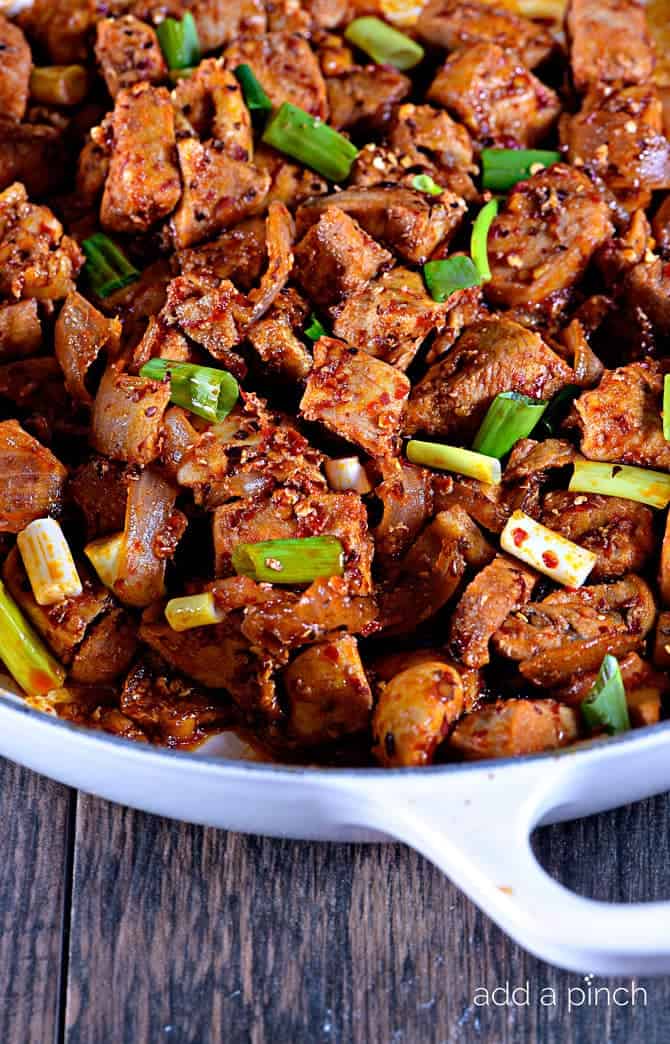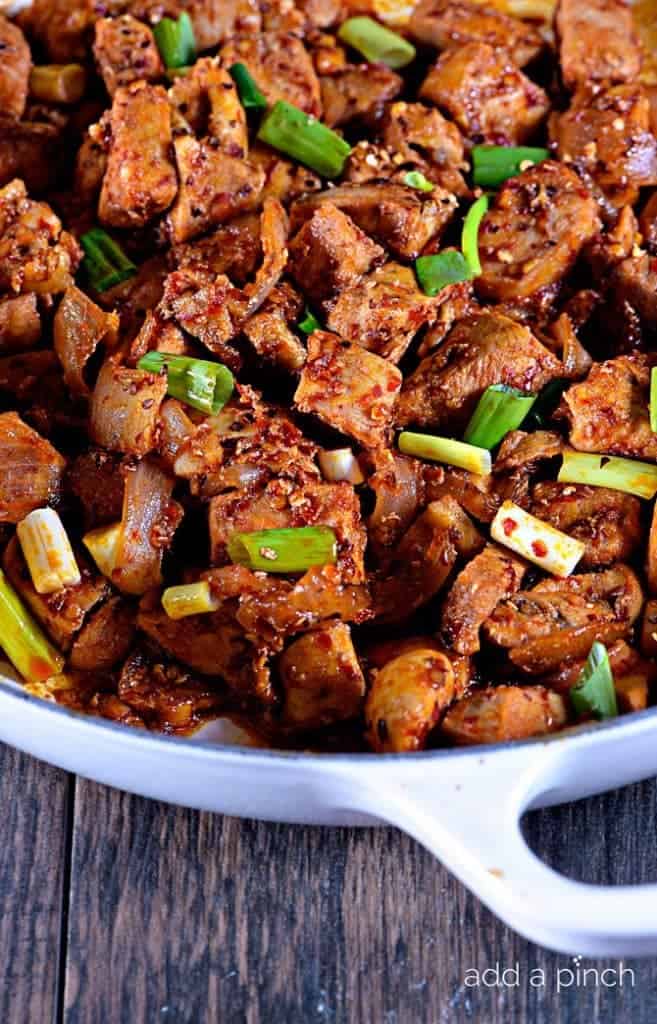 Saturday:
General Tso's Chicken and Easy Lo Mein: One of my favorite, somewhat spicy takeout foods that I love made at home! It's so quick and easy, it's on the table in 30 minutes!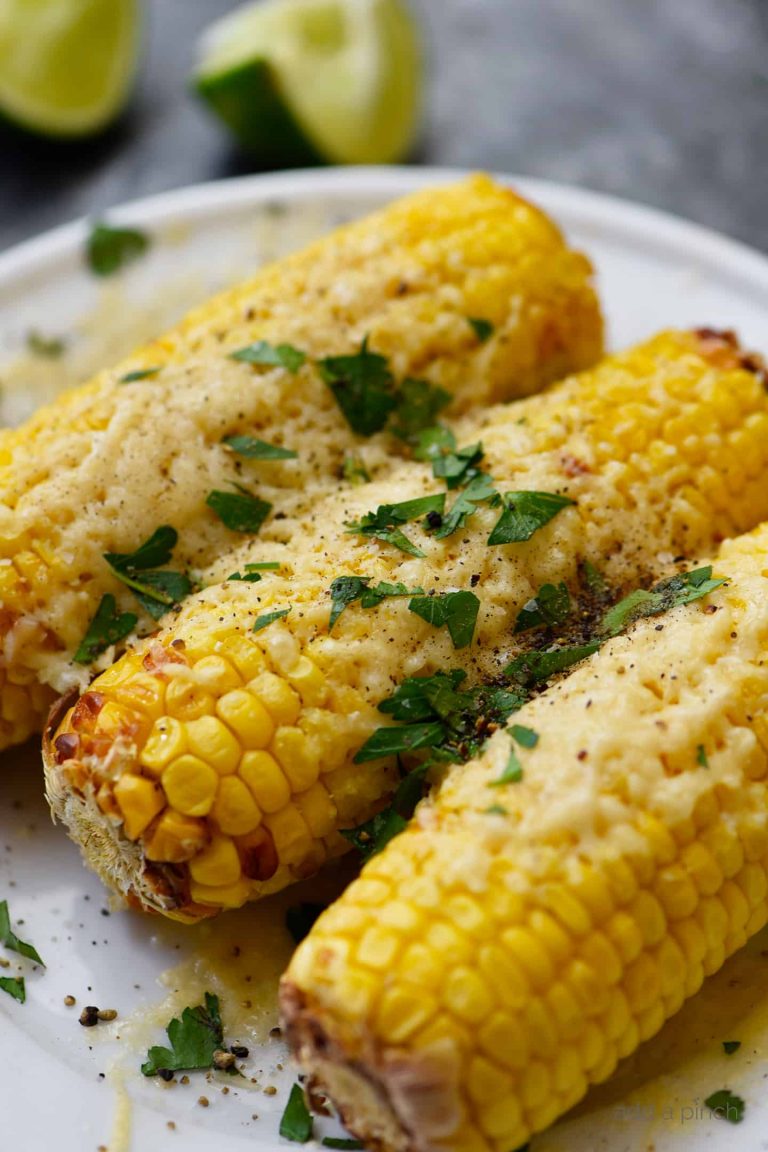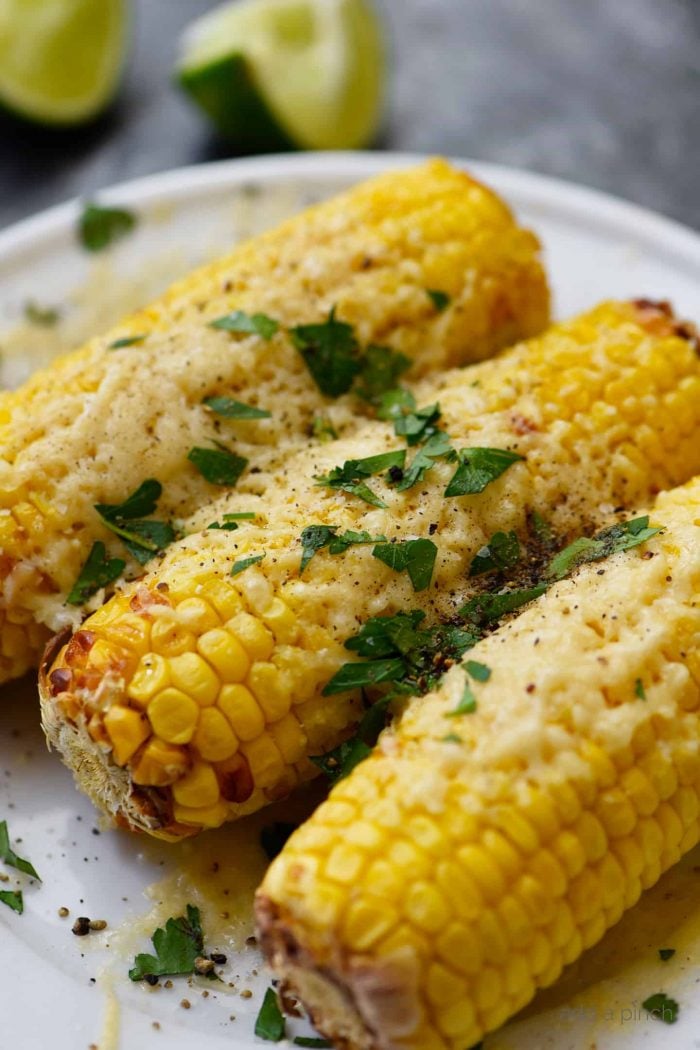 Sunday:
Sticky Molasses Ribs: What an easy and tasty recipe from the cookbook! I've already made the sauce and have it in a container in the refrigerator. The ribs are in the freezer and I'll let them thaw overnight Saturday night. On Sunday morning, I'll add the ribs and sauce to the slow cooker and go on about our day.
Air Fryer Mexican Street Corn: This tasty favorite is ready in no time in the air fryer! If your corn is still in the husk, you can go ahead and clean the ears and refrigerate until ready to prepare.
Coleslaw: This coleslaw comes together in a snap, but is also a great make-ahead side dish, too.
Best Southern Baked Beans: This cooks for a while to bring out that amazing, rich flavor, so you can make this earlier in the day if you wish and reheat.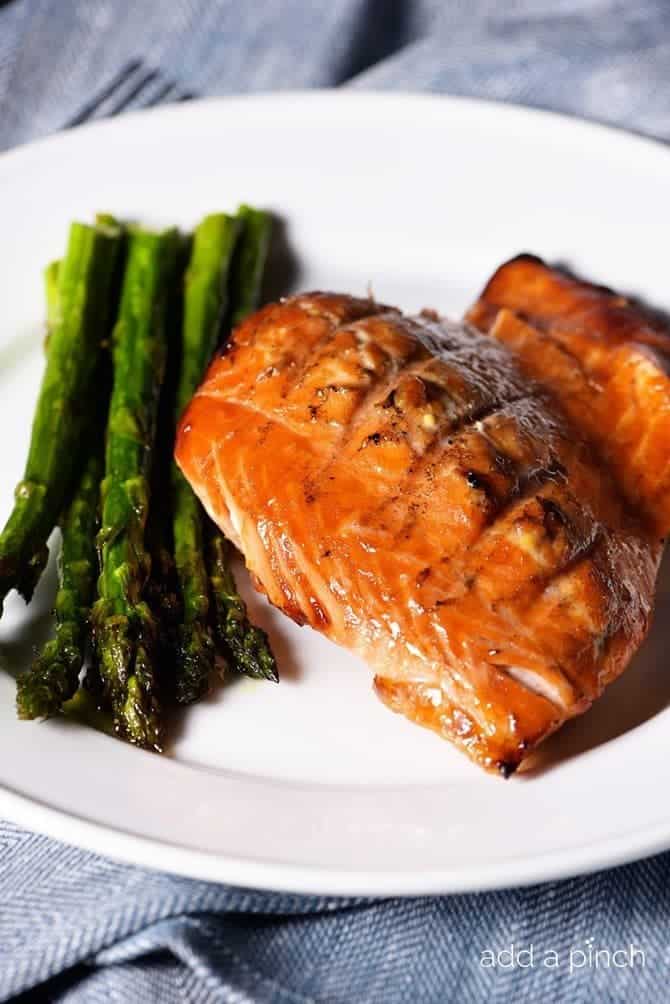 Tuesday:
Orange Salmon: The inviting smell of this marinade alone is reason enough to make this salmon! While it's marinating, prepare your asparagus and roast it. The salmon only takes about 10 minutes to grill. The Poppy Seed Fruit Salad from the cookbook comes together quickly and is perfect with this! Delicious, quick meal for sure!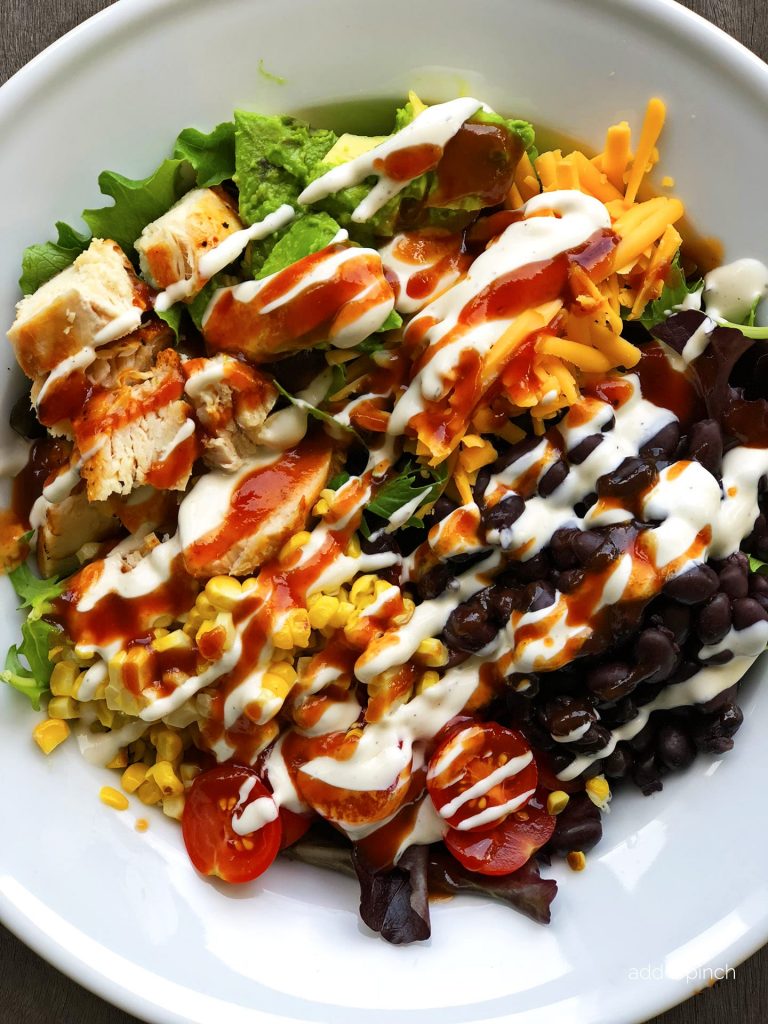 Wednesday:
BBQ Ranch Chicken Cobb Salad: So easy to make when you get ready to cook supper, but a great make ahead too! To make ahead, assemble salad, leaving off the avocado, ranch dressing and BBQ sauce until ready to serve. This will store in an airtight container in the refrigerator up to 4 days.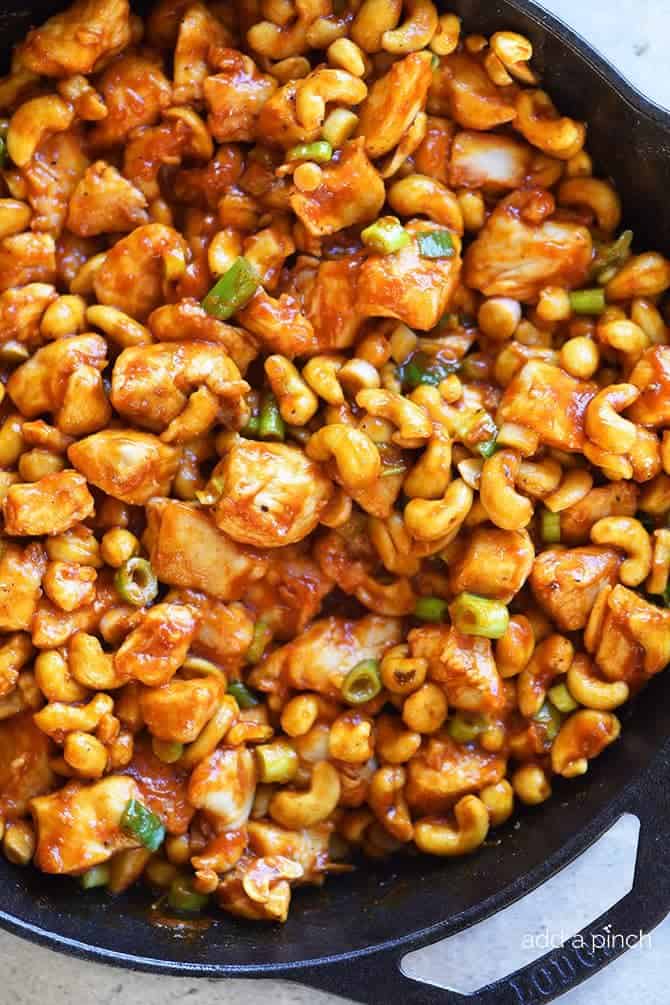 Thursday:
Cashew Chicken: While from start to finish only takes 25 minutes on this recipe, you can definitely speed it up for a weeknight by going ahead and cutting up your chicken and storing in an airtight container in the refrigerator. Likewise, you can go ahead and mix together the sauce used in the recipe and store it in an airtight container in the refrigerator as well.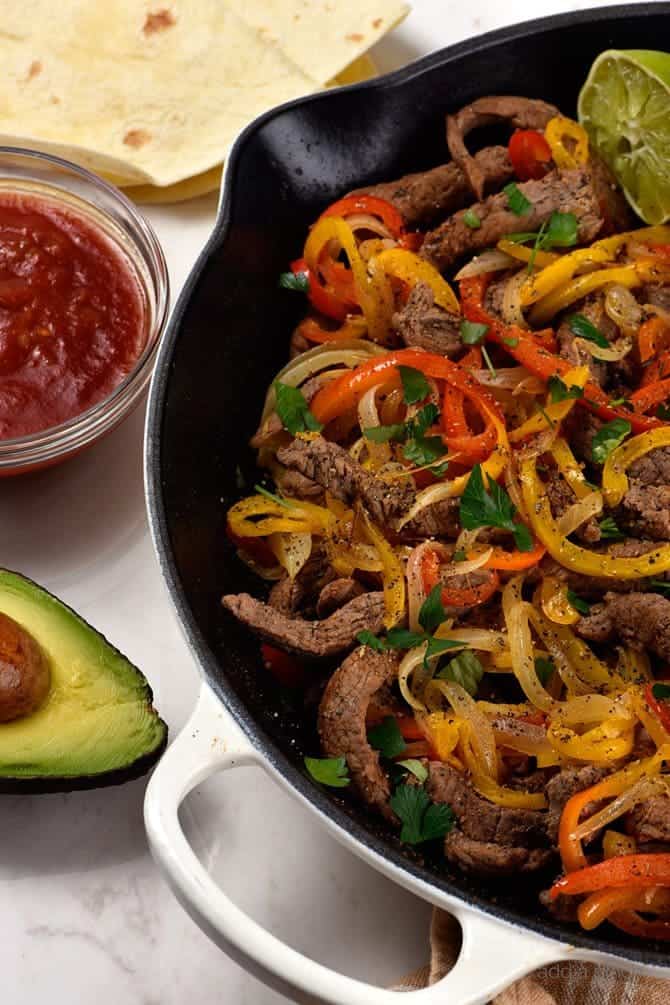 Friday:
Steak Fajitas: To get a head start and reduce time even more, go ahead and prep all the veggies and store in airtight containers in your refrigerator. You can also make your salsa earlier in the week as you have time. It keeps well. I do recommend making your guacamole fresh before serving for best results!
Have a great week!
Robyn xo