Beef Enchilada Dip Recipe
Beef Enchilada Dip makes one of my favorite hot dips to serve during game day activities or anytime during, really.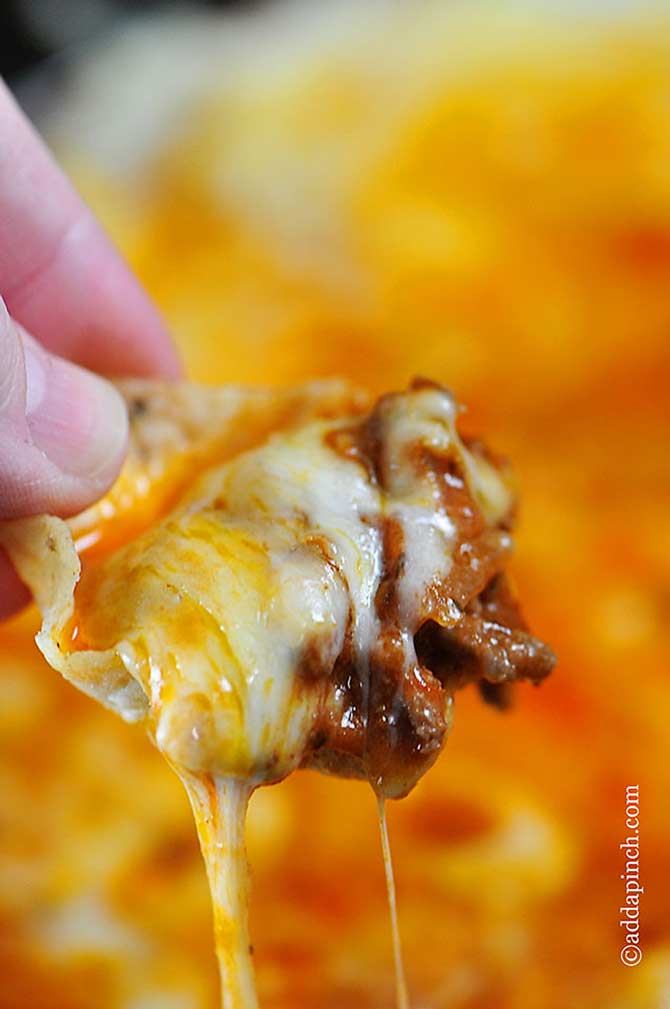 So easy to pull together, this beef enchilada dip is really a crowd favorite whenever I serve it. I think you'll find that once you begin making it, the more requests you'll get to bring it along for parties and events.
 I promise. It is in serious demand.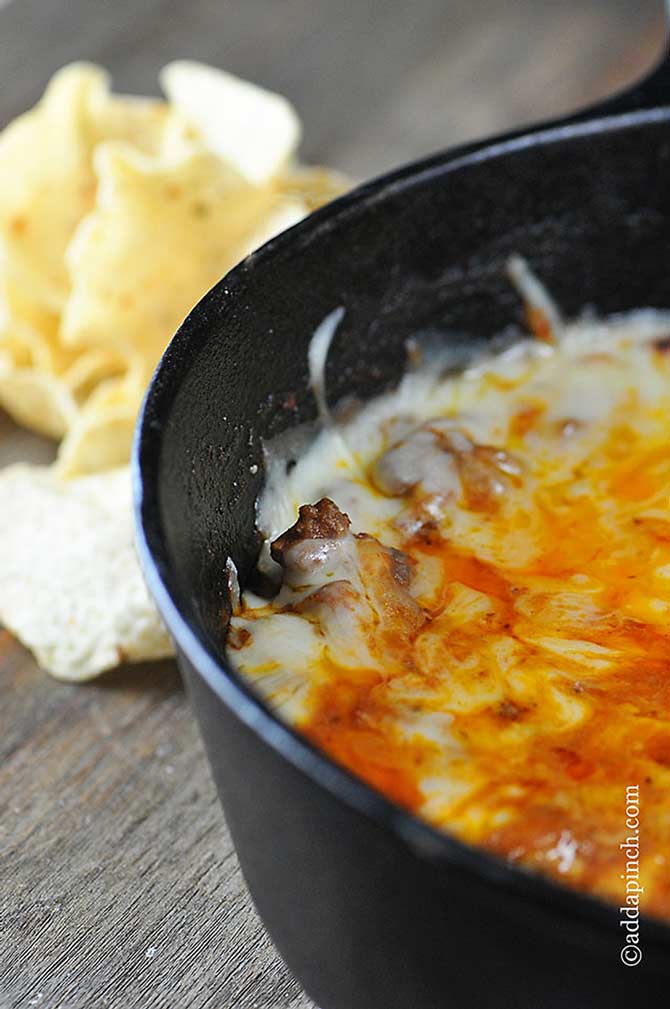 But you know, what's not to love about all that deliciousness? YUM!
You'll want to keep a few of the ingredients on hand so that you can make this beef enchilada dip whenever the urge strikes you. And believe me, that'll be more often than you could imagine.
There have been so many occasions that I've made this dip as an appetizer and then we've decided that it is all we wanted for our supper. It's pretty easy to see why it can go either way! So full of flavor, this meaty dip works perfectly fine as an appetizer or more! It is amazing either way!
Here's my Beef Enchilada Dip recipe. I know you'll love it.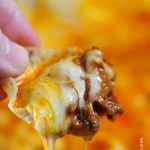 Print Recipe
Beef Enchilada Dip Recipe
Beef Enchilada Dip makes a perfect warm, meaty, cheesy and delicious dip. If you love enchiladas, then this dip is definitely for you! Get this simple beef enchilada dip for your next event.
Prep Time3 mins
Cook Time10 mins
Total Time13 mins
Servings: 8
Ingredients
1 1/2 - 2 pounds ground beef
1/2 medium onion diced
2 cloves garlic minced
2 cups enchilada sauce
2 cups grated Monterrey Jack or cheddar cheese
Sour Cream optional
Tortilla Chips optional
Instructions
Brown ground beef in a large skillet. Drain. Add in onion and garlic and cook until tender, about 3 minutes. Stir in enchilada sauce and top with grated cheese. Cover and allow cheese to melt, about 3 more minutes.

Top with sour cream and serve with tortilla chips.
Enjoy!
Robyn xo