Hot Ham, Cheese and Spinach Sammies Recipe
Hot ham, cheese and spinach sammies make a delicious appetizer perfect for entertaining.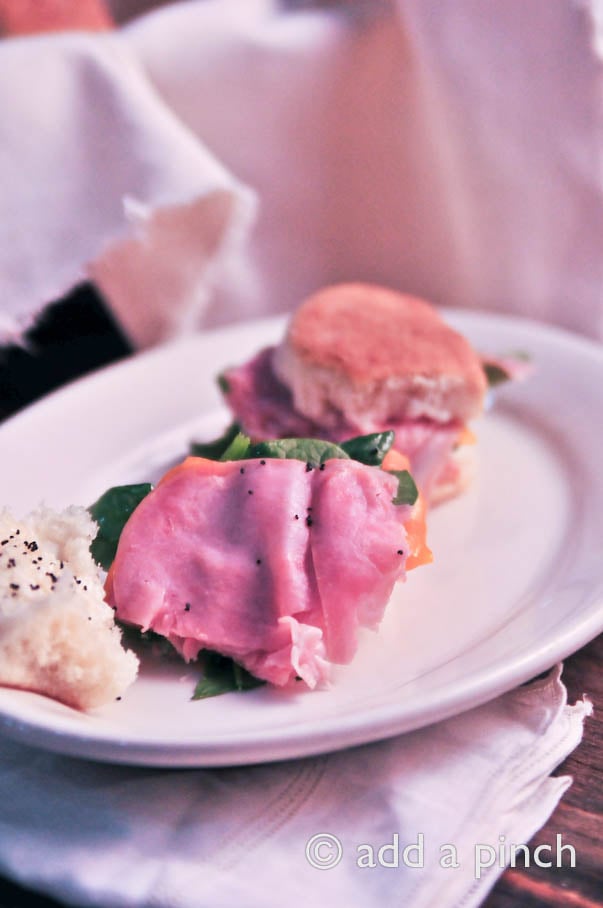 I've been thinking about what to have on my Thanksgiving menu, for the appetizers, main course and the desserts and let me just say, I'm ready for that meal already! Turkey, dressing, and all those glorious sides – we'll be enjoying every single solitary bite!
I'm also ready for all those leftovers! I'm ready to make turkey potpie, soups, stews, and yes, even sandwiches!
In addition to our customary turkey, my Grandmother would serve a ham alongside her turkey in order to have enough meat to serve her large family without having multiple turkeys.  I also think it was a popular choice with my Granddaddy so that there was another option for sandwiches the next day.
I was talking with my husband about Grandmother's ham the other night as we discussed what we were having for Thanksgiving and a few days later he asked me if we could add a ham to the menu, too.
My mind went immediately to what dishes I could make with those leftovers.
Yeah, it went to Southern Ham Biscuits and then I knew I wanted to do something even easier. Something that would be perfect for a light supper or even a snack the next day as we are watching football games.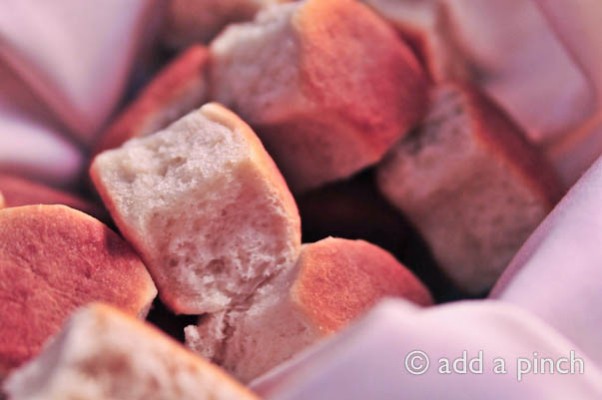 So let me tell you about these simple hot ham, cheese and spinach sammies that you've just got to try! It's a simple, but oh so delicious twist on the hot ham and cheese sandwiches that have been around for years.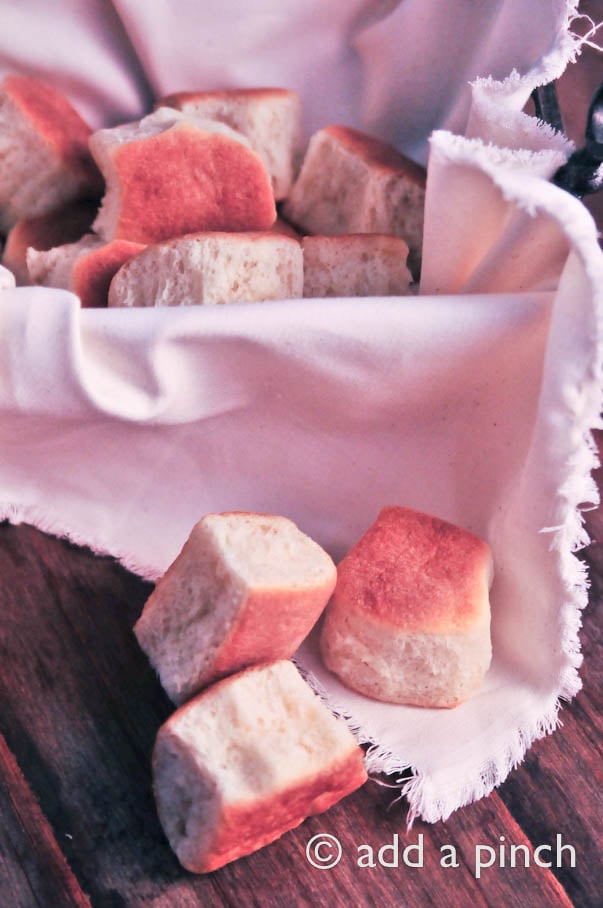 For this sandwich, go ahead and bake your package of Parker House rolls according to the package directions. Then, remove them from the oven and immediately assemble your sandwich. The heat from baking the rolls will slightly melt your cheese without totally wilting the spinach. The combination makes for a mighty delicious appetizer for a crowd or meal for your family.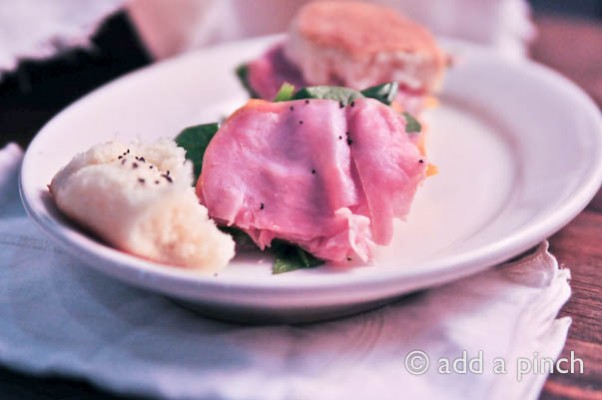 You'll love these hot ham, cheese and spinach sammies.

Simple Hot Ham, Cheese and Spinach Sammies
Simple hot ham, cheese and spinach sammies make perfect appetizers for entertaining or a light meal for your family.
Ingredients
10 rolls
10 slices of baked ham
10 slices of cheese, swiss or cheddar
2 cups baby spinach
For the Spread
1 cup butter, softened
3 teaspoons Dijon mustard
3 teaspoons poppy seeds
1 medium onion, minced
3 teaspoons Worcestershire sauce
Instructions
Bake rolls according to package directions. Remove from oven and split in half. Spread inside of roll with spread.
Layer spinach, cheese and ham on the bottom of the roll and top with the top of the roll.
Serve warm.
For the Spread
Mix together all ingredients until well-combined.

Enjoy!
Robyn xo