Thanksgiving is one of my favorite holidays. You see, the entire day involves being with the ones you love, cooking, eating, cooking some more, eating some more, and then planning out what to do the rest of the holiday weekend. There are no gifts to be exchanged or costumes to be made. It is a day filled with gratitude for our many blessings and celebrating with family and friends.
My family starts planning our Thanksgiving weeks in advance. The place and time are set pretty early and the menu always includes heirloom recipes handed down through the generations of my family, along with a few new recipes we just have to try.
One of the highlights of the day is as we sit down to our meal, we take a moment to share our gratitude for the people in our lives and not the things. That's the tradition I hold dear and hope my son continues with his family one day.
That and the Southern Cornbread Dressing.
Southern Thanksgiving Menu
The Southern Thanksgiving Menu is full of tasty, traditional recipes that just can't be missed. Here are a few of our favorites.
The Turkey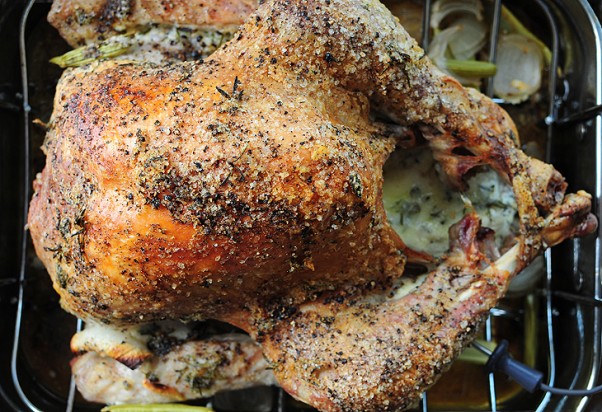 It seems like every few years we try something new with our turkey for Thanksgiving. He's been roasted, smoked, fried, and grilled. I've still not decided how we'll be preparing our turkey this year, but this recipe from She Wears Many Hats definitely caught my attention.
Southern Cornbread Dressing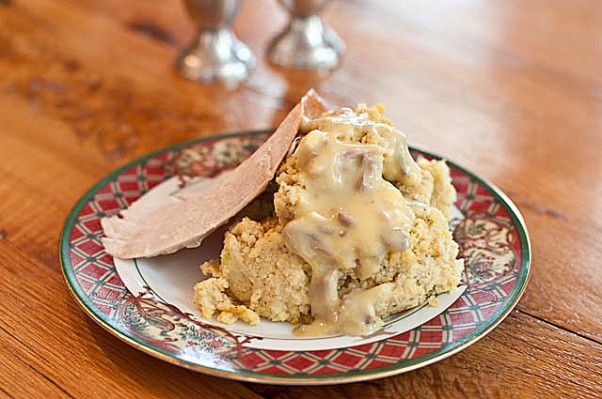 Thanksgiving just wouldn't be the same without my Grandmother Verdie's recipe for Southern Cornbread Dressing. To be honest, it can outshine the turkey! If you haven't tried this dressing, you really just need to eat a bite of it to fall in love!
Giblet Gravy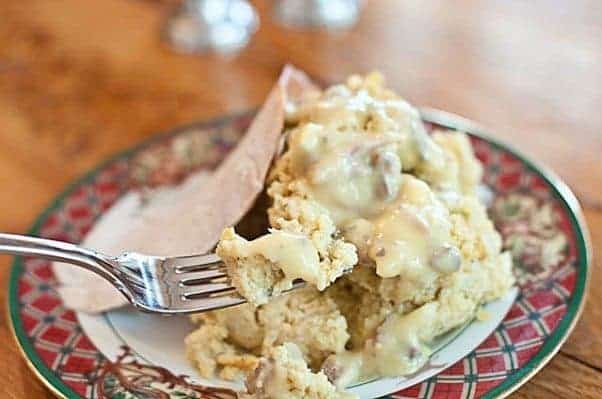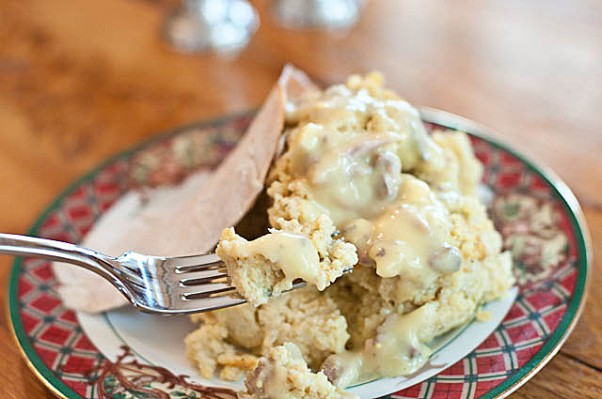 My Grandmother Earlene has always made the most delicious giblet gravy that we drizzle over our dressing. She would arrive early on Thanksgiving with her gravy boat in hand ready for her turn at the stove to make my Daddy's favorite gravy. Now, my Mother is the one to make this family recipe and I asked her to show me how she makes it. Maybe this year is my year to give it a try myself.
Homemade Cranberry Sauce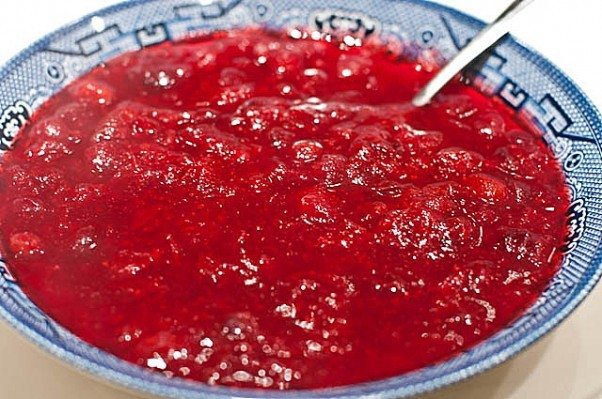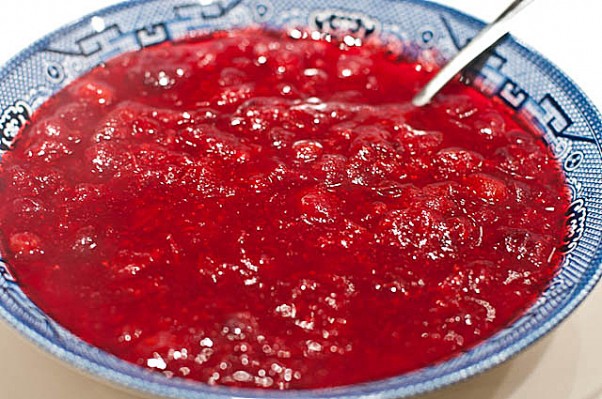 Homemade cranberry sauce is a definite must-have on our Thanksgiving table.
Southern Deviled Eggs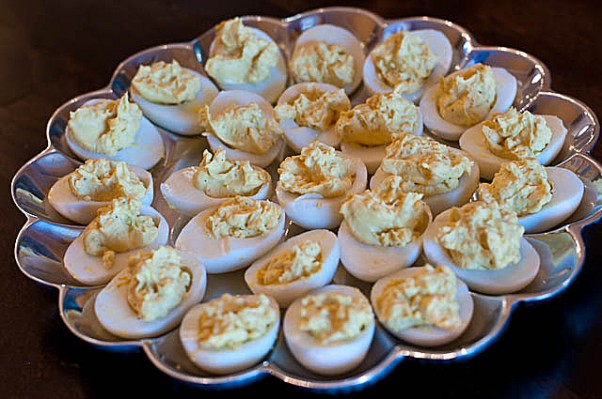 A family gathering just wouldn't be complete without a tray of deviled eggs. We like them simple and plain. You can add embellishments as you like, but it sure is hard to mess up the classic.
Southern Sweet Potato Casserole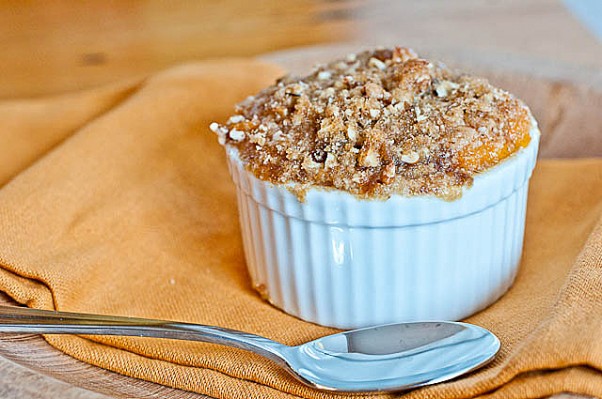 Now, you can make this Southern sweet potato casserole in individual servings or in one great big casserole dish, but whatever you do – you just have to include it! It can easily work as a dessert, but here in the South, this dish is considered a vegetable!
Fruits and Vegetables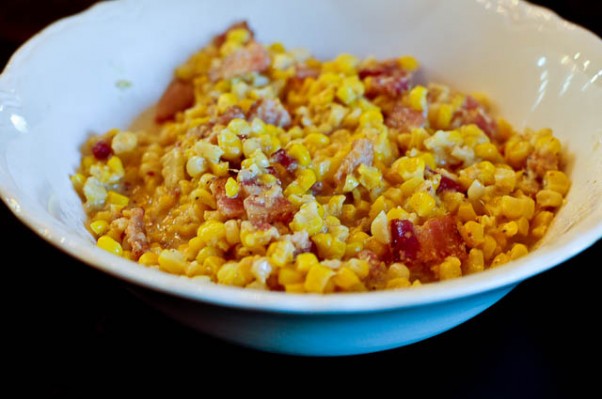 Southern fried corn or a basic creamed corn always makes an appearance for Thanksgiving and is gobbled up quickly! A few other favorite vegetable dishes that are definites for the holiday are green beans or creamed spinach, simple sauteed squash, company potatoes or smashed and fruit salad or ambrosia.
Check back in tomorrow as I share favorite desserts for Thanksgiving. You may want to wear your stretchy pants.
So, what dishes are must-haves for your family Thanksgiving meal?