Stone House Seasoning Recipe – A quick, easy, and delicious seasoning blend that adds so much flavor in a snap!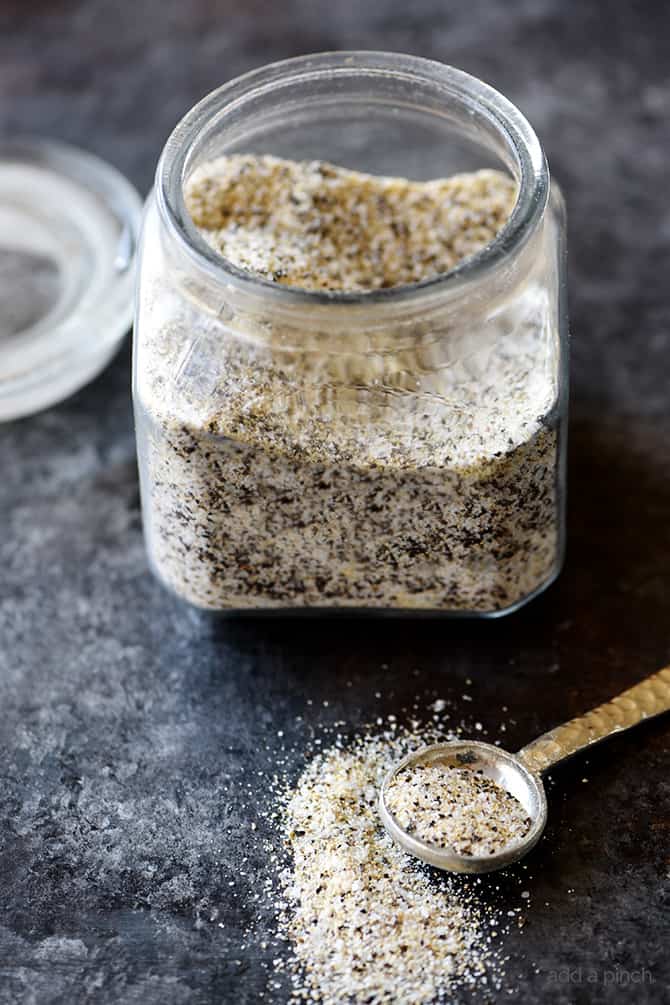 Hi friends! Do I have a super simple recipe to share with you today, but one that makes all the difference in my cooking!
My Stone House Seasoning.
I keep this seasoning blend beside my cooktop, stashed in small spice jars in the pantry, and love to give it as gifts throughout the year, but especially during the holidays!
Stone House Seasoning Recipe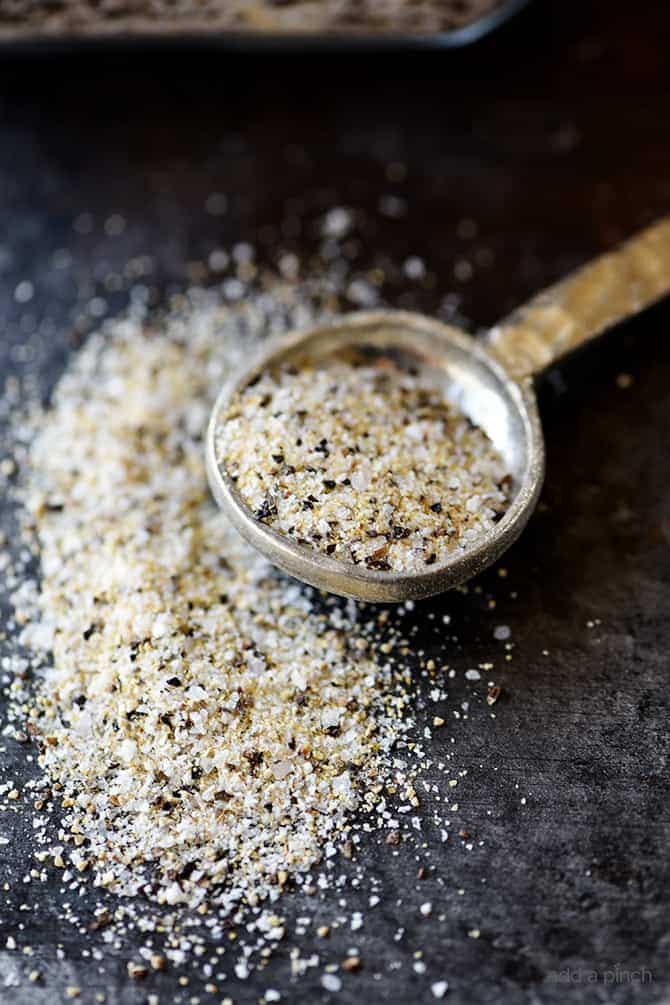 What is Stone House Seasoning?
Made of three simple ingredients, it really is one of those seasoning blends that combines the flavors that perk up so many dishes from meats to vegetables with such ease!
Most likely, you already have these three ingredients on hand in your pantry, but by combining them in these specific ratios, you can quickly add a pinch, teaspoon, or more to dishes to add so much flavor in a flash!
Stone House Seasoning Ingredients
Kosher Salt – Kosher salt is the preferred salt in this recipe. When testing, I tested using regular table salt as well as sea salt, but found that I greatly preferred the kosher salt in this recipe. If you substitute with another salt, please be sure to consult salt conversions (I'm not providing them here since I still didn't like it with them) and realize that it is not a 1 to 1 ratio with kosher salt.
Freshly Ground Black Pepper – I prefer to use my own freshly ground black pepper in my seasoning blend, but you can of course use store-bought ground black pepper for this recipe as well.
Granulated Garlic – while I prefer to use granulated garlic in this recipe, if you are in a pinch and only have garlic powder, you can use it as well. The flavor will change slightly, but it will still work. I provide the amount in the recipe below.
It only takes a few moments to blend together the salt, pepper, and garlic but saves so much time in the long run!
Just add all of the ingredients to a small bowl and stir until well combined. Then, transfer to an airtight spice jar or divide into multiple spice jars if you'd like to share with friends and family!
How Long Does Stone House Seasoning Last?
Since you are using pantry staples, the freshness of your Stone House Seasoning will depend on the freshness of your spices – especially the granulated garlic. Using fresh ingredients, your seasoning blend should last in an airtight container for up to a year.
Favorite Recipes Using Stone House Seasoning
I use this house seasoning on a daily basis with everything from meats to vegetables and a pinch on top of my avocado toast in the mornings! It is a definite essential ingredient in my house!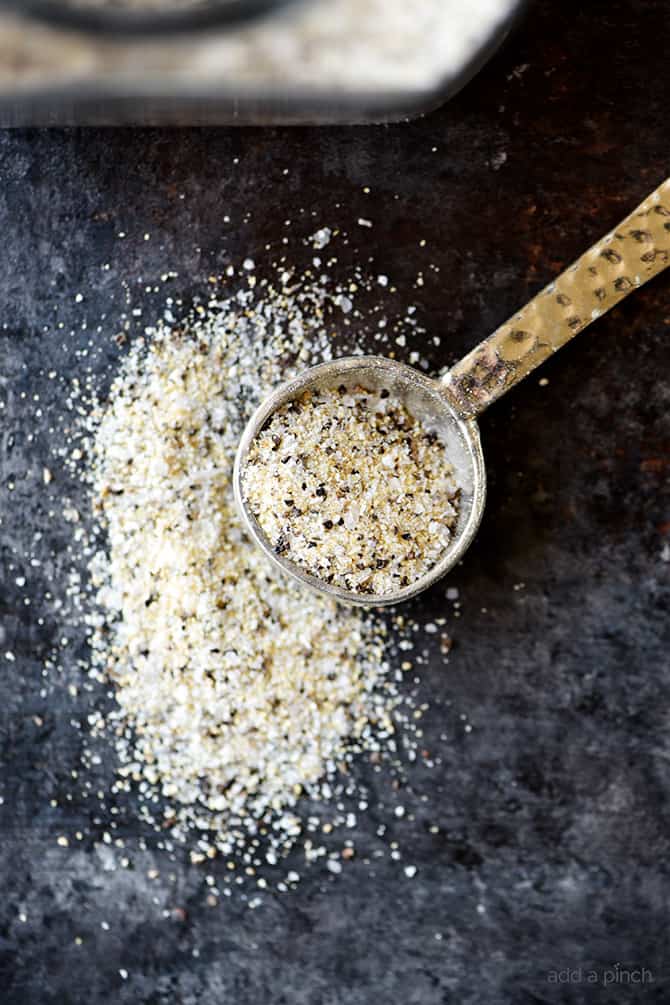 If you are only making Stone House Seasoning to add to one recipe without making it in bulk to have on hand, you'll use the following:
Here's my Stone House Seasoning recipe. I hope you find it as delicious and useful as I do!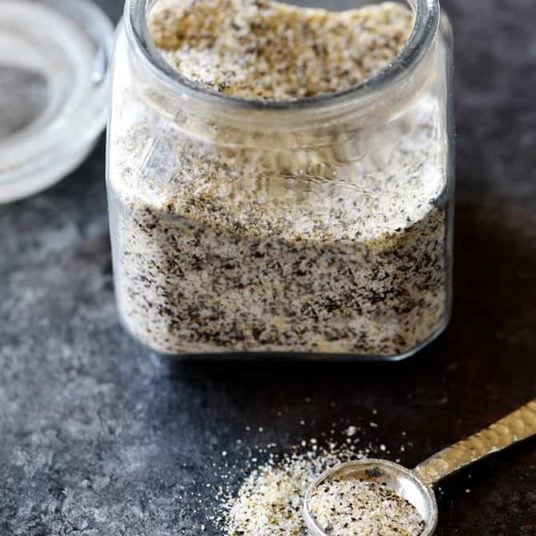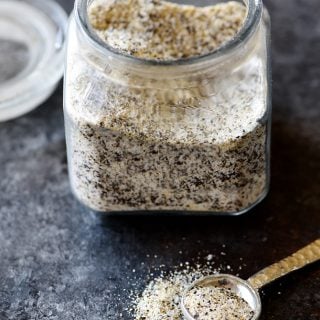 Stone House Seasoning Recipe
Stone House Seasoning Recipe – A quick, easy and delicious seasoning blend that adds so much flavor in a snap!
Ingredients
1/4

cup

kosher salt

2

tablespoons

ground black pepper

2

teaspoons

granulated garlic

,

or garlic powder (1/2 the amount of granulated garlic)
Instructions
In a small bowl, combine the salt, pepper, and granulated garlic. The blend will keep in an airtight container for at least 1 year.

Use with beef, chicken, poultry, pork, fish, and vegetables.
Notes
This recipe is easily modified to make less or more depending on your needs.
Nutrition
Serving:
1
teaspoon
|
Calories:
8.2
kcal
|
Carbohydrates:
1.9
g
|
Protein:
0.4
g
Nutrition information is automatically calculated, so should only be used as an approximation.
Enjoy!
Robyn xo