Ham Recipe
A great, no-fail ham recipe is every cook's dream and I'm about to share with you my family's favorite baked glazed ham recipe that is as simple can be to make and always loved!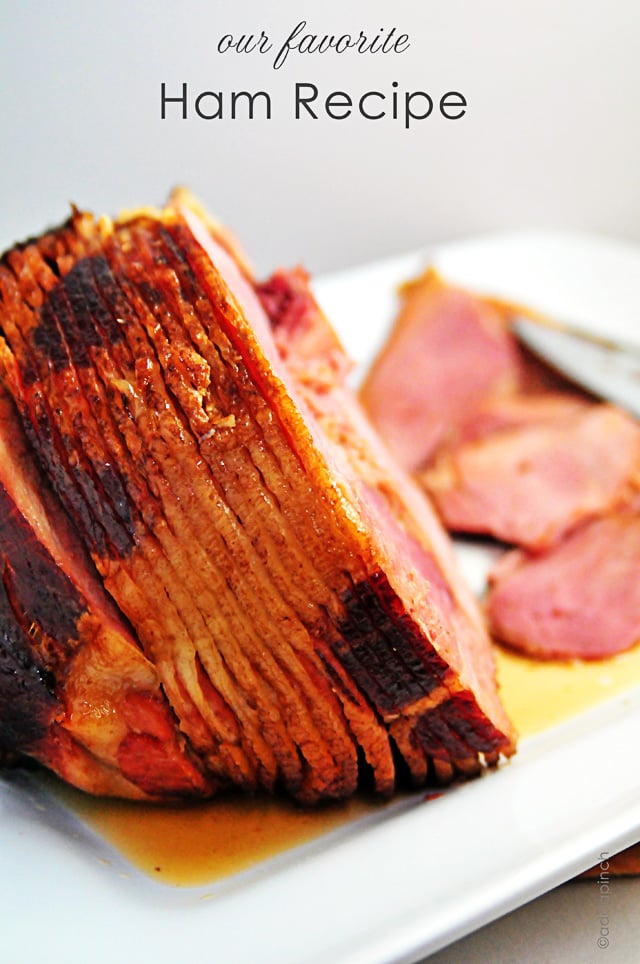 This oh so delicious ham recipe always produces a flavorful, moist ham that isn't over the top sweet or coated in cinnamon and cloves. Those hams definitely have their place, but they just aren't the hams that my family requests time and time again.

This ham has three ingredients. Just three.
A large pre-cooked, spiral sliced ham, a can of Coca-Cola (we just call it Coke around here) and a cup of brown sugar.
Yep, that's it.
You'll need a large roasting pan, some aluminum foil, a large spoon, and about two hours.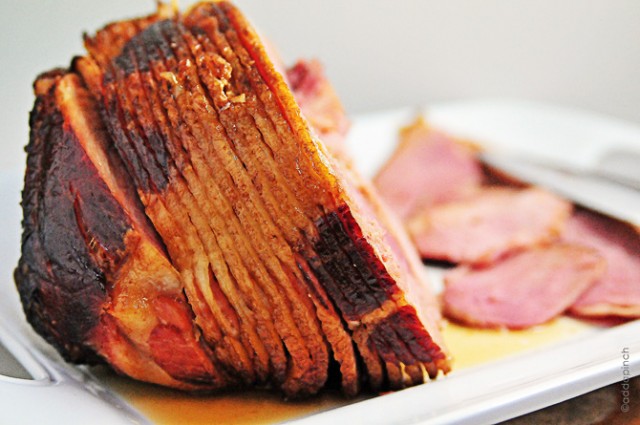 Here's my ham recipe that I sure hope you enjoy!
Ham Recipe
A no-fail ham recipe that results in a delicious, tender, moist ham that everyone loves.
Prep Time5 mins
Cook Time1 hr 30 mins
Total Time1 hr 35 mins
Servings: 16
Ingredients
1 8-pound full cooked ham, spiral sliced
1 12-ounce can Coca-Cola
1 cup brown sugar firmly packed
Instructions
Preheat oven to 325º F. Place ham in a roasting pan. Combine Coca-Cola and brown sugar and pour over ham. Cover tightly with aluminum foil. Bake 1 hour.

Uncover ham and baste well with pan juices. Recover. Repeat every 15 minutes until the thickest part of the ham registers 140º on a meat thermometer.

Remove roasting pan from the oven and baste again. Let the ham stand for about 15 minutes before carving.
This baked ham is wonderful served as is, but also makes delicious leftovers such as sandwiches, salads, and soups.
Love ya!
Robyn xox