Jump to Recipe • Print Recipe
This Oyster Stew recipe is a family classic. You see, my granddaddy loved oyster stew more than any other dish on a cold winter day.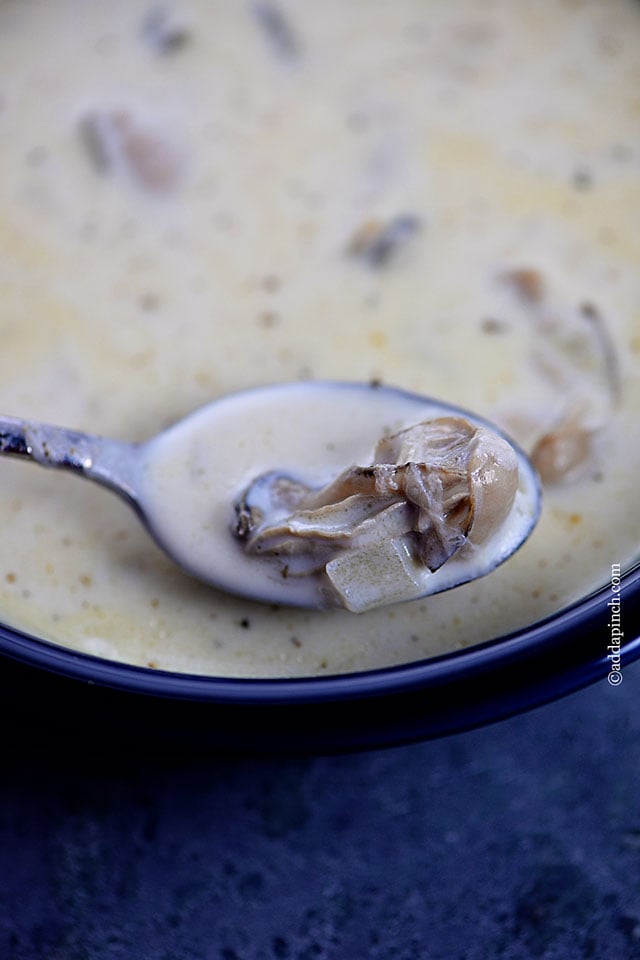 I always looked forward to the days my grandmother would make her oyster stew because it was secretly a favorite of mine, too.  I would watch as she chopped the onions, melted the butter, and started the stew. She always made cooking look so easy!
Unfortunately, oyster stew is not a recipe that I've converted my whole family into loving. Yet. Which really is a blessing in disguise. It means that I can enjoy even more of the rich seafood flavor of the oysters and the creaminess of the onions and milk from this stew! It is the perfect fix for my oyster stew cravings.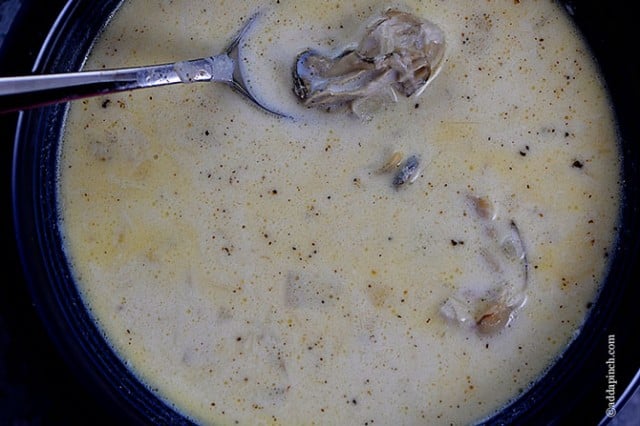 The best oysters for this oyster stew are fresh. As in the fresher the better. But, if I have a craving for this stew and am no where near finding fresh oysters that I can shuck myself (ha!), I have found that the seafood section of my grocery store usually has a very good selection of oysters that work perfectly.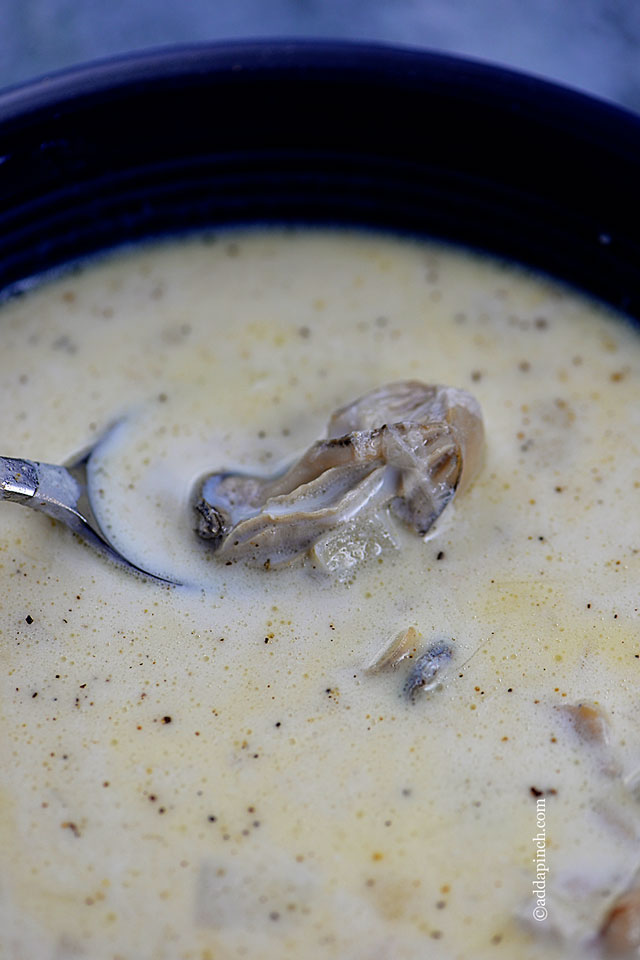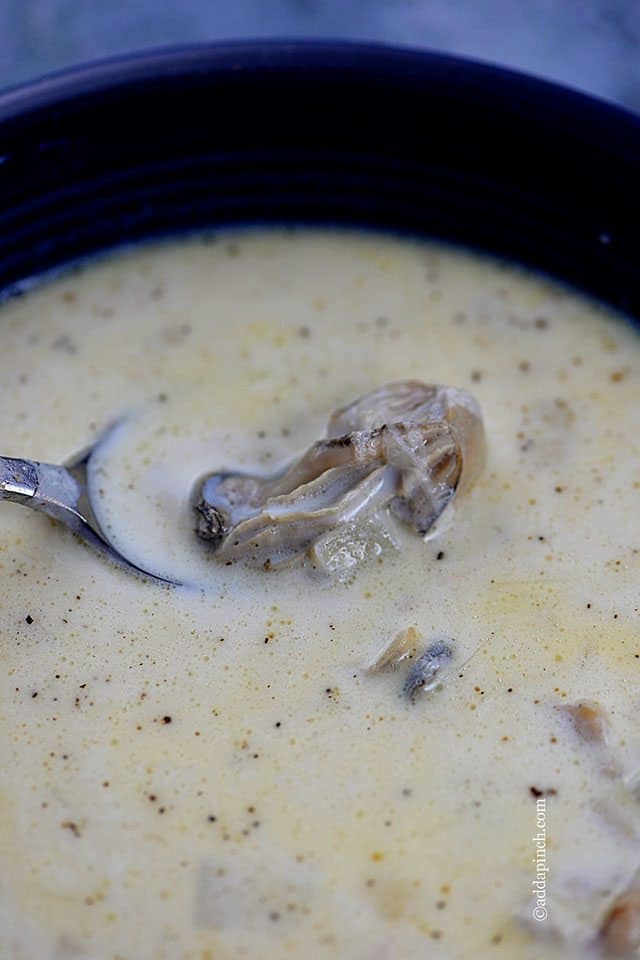 Here's my Grandmother's Oyster Stew Recipe.  Hope you like it as much my Granddaddy and I always have.

Oyster Stew Recipe
This Oyster Stew Recipe is full of delicious seafood flavor. Get this family favorite oyster stew recipe you are sure to love.
Author:
Robyn Stone | Add a Pinch
Ingredients
1 pint fresh oysters packed in their juice
3 tablespoons butter
1 large yellow onion, chopped
3 cups whole milk
1 cup half-and-half
salt and pepper, to taste
Instructions
Drain juice from oysters into small bowl. Set aside.
Add butter to large saucepan. Heat on medium-low heat until melted.
Add chopped onions and cook until translucent and tender, about 8 to 10 minutes.
Add oyster liquor and cook until mostly reduced, about 10 minutes.
Stir in milk and half-and-half and heat to simmer.
Add oysters and continue on simmer until outer edges of oysters curl, about 8 minutes.
Add salt and black pepper, to taste
Serve with mini saltines or oyster crackers.
Enjoy!
Robyn xo