Slow Cooker Beef Stew has to be one of the best slow cooker recipes on the planet during cooler weather. Hearty, delicious, and oh so comforting.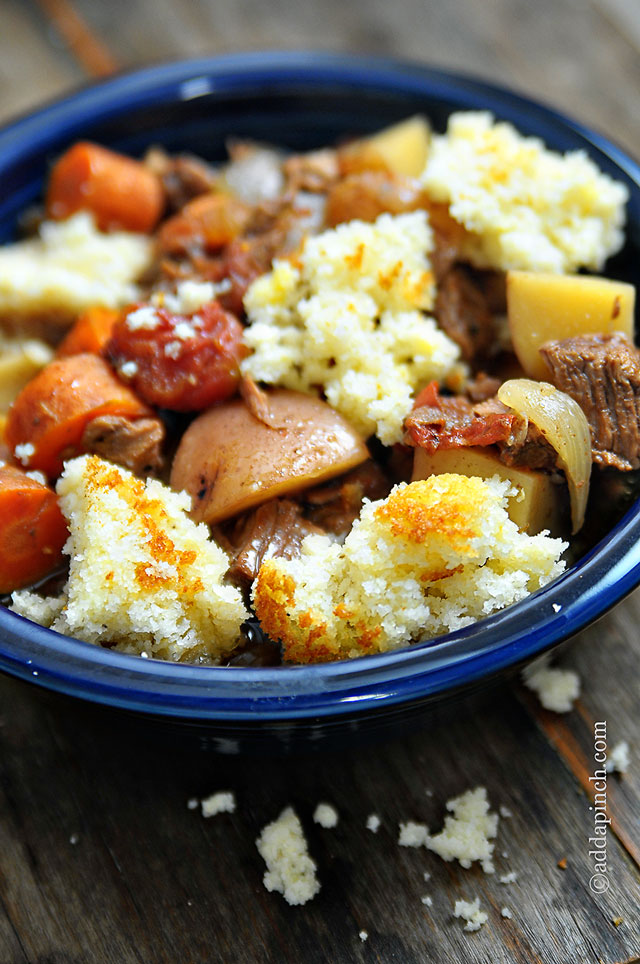 Beef Stew was one of the very first dishes that I remember making for the Mister when we were first married. I remember it vividly because it was less than a total success for many reasons.
I made it in the tiny kitchen of our first two bedroom, one bath home on the main street in town. We never knew the exact age of the house, but when we first visited it one day during our lunch breaks from work, the heels of my pumps sunk through the dry-rotted green carpet with every step that I made. But we loved it and saw all the potential in that little brick house. We were so proud of our first house and over time fixed it up to be such a cute home.
But, the day I made Beef Stew was one I will never forget. I'd planned the meal to the nth degree and while my new husband was busy working on a project on the house, I was determined to make him a dish his Mama told me was one of his very favorites.
The end result? I managed to burn the beef for the stew, add in way more tomatoes than the recipe called for, under cook the carrots and potatoes, forget seasonings beyond salt, and serve a bowl that my husband politely said, "doesn't look like my Mama's."
We still joke about that bowl of beef stew that we each politely nibbled a few bites of and then quietly made its way to the garbage disposal.
Luckily, since then, I've become a much better cook and can practically make Beef Stew with my eyes closed. I've shared my recipe for cooking Beef Stew before, but this Slow Cooker Beef Stew version is perfect for busy days when you need something comforting and delicious for supper.
Serve it with cornbread and you have a meal that anyone would love!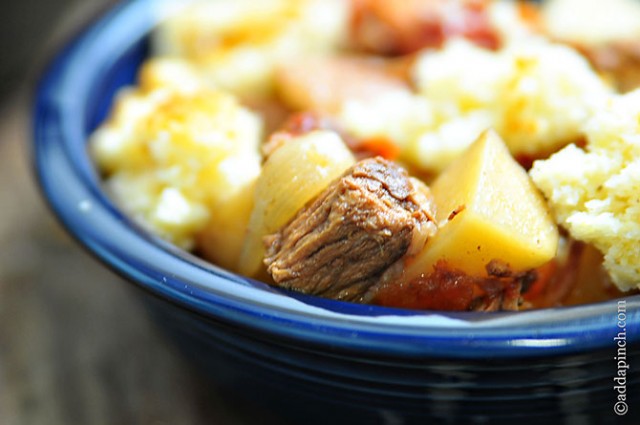 Here's my Slow Cooker Beef Stew Recipe. Make it soon!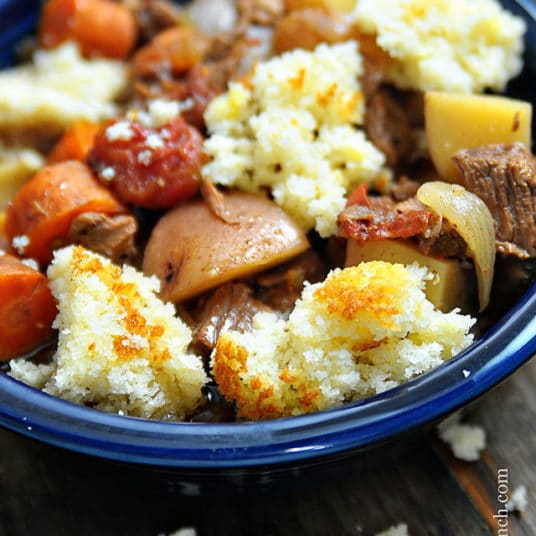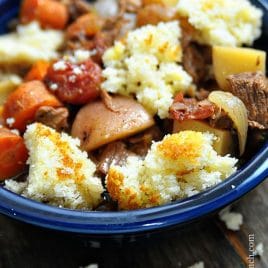 Slow Cooker Beef Stew Recipe
Slow Cooker Beef Stew is perfect for those busy days when you need a comforting bowl of beef stew for supper! Get this easy, slow cooker beef stew recipe that your family is sure to love.
Ingredients
1 3-4

pound

chuck roast

cut into bite sized cubes

1

tablespoon

Worcestershire sauce

2

teaspoons

Stone House Seasoning

1

medium

onion

2

pounds

red potatoes

cut into chunks

3

carrots

sliced into 1-inch slices

3

stalks celery

sliced into 1-inch slices

1

14-ounce can fire-roasted tomatoes

3

cups

beef stock
Instructions
Spray insert of slow cooker with non-stick cooking spray. Add all ingredients to slow cooker insert and cook on low for 6-8 hours or high for 4 hours.

Serve warm.
Enjoy!
Robyn xo