A mimosa makes a wonderful cocktail served at a breakfast or brunch on special occasions. They are one of the easiest drinks to mix and are generally well-loved. Over Thanksgiving, I came up with a special little twist on my ole favorite that I want to share with you. It's a pomegranate mimosa. And it's beyond delicious.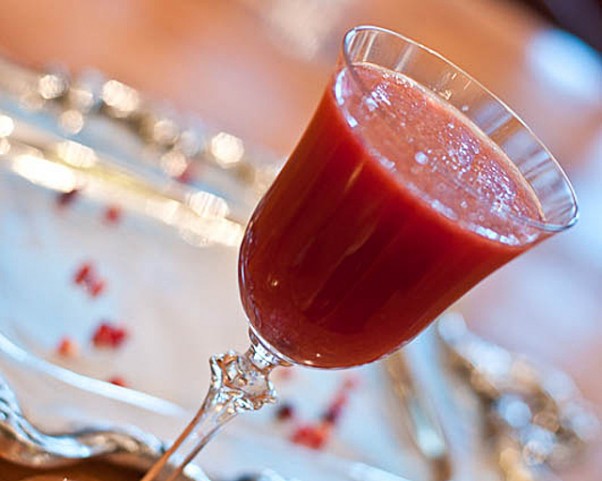 The beautiful red of the pomegranate makes a perfect addition for your holiday brunch. I promise, your guests will ask you for the recipe of your "new" drink.
A mimosa is traditionally served in a champagne flute, but unfortunately mine were broken when we moved into our house a few years back. So if you don't have enough flutes for all of your guests, don't worry. I give you permission to serve it in whatever you have. Your welcome.
Always remember, the people are the most important part of any meal, not the glasses you serve them.
The combination can easily be made into a non-alcoholic juice drink if you prefer. Simple omit the champagne from the ingredients and mix to taste. You can also mix in ginger ale or sprite to replace the champagne.
Here's how I make it.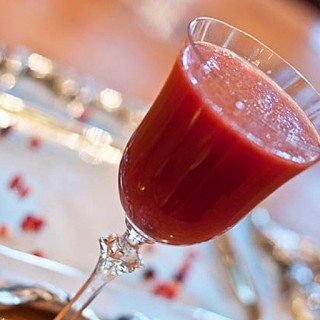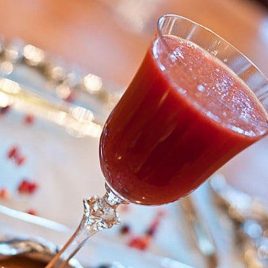 Pomegranate Mimosa Cocktail
This pomegranate mimosa cocktail is perfect for your holiday brunch.
Ingredients
1/2

glass

champagne or sparkling wine

chilled, dry, not sweet

1/4

glass

orange juice

1/4

glass

pomegranate juice
Instructions
Pour chilled champagne or sparkling wine, orange juice and pomegranate juice into glass.
Note: I used Simply Orange Orange Juice, with pulp, and Pom Pomegranate Juice.
If you choose to drink alcohol, please drink responsibly.