Strawberry Biscuit Rolls are an easy, elegant twist on biscuits. This strawberry biscuit rolls recipe is perfect for entertaining or a fun family treat .
Biscuits are one of my favorite things in the whole wide world. They are perfect for so many occasions, from the most basic of breakfasts to the fanciest of feasts. They are just the perfect partner for about any meal you can think of serving.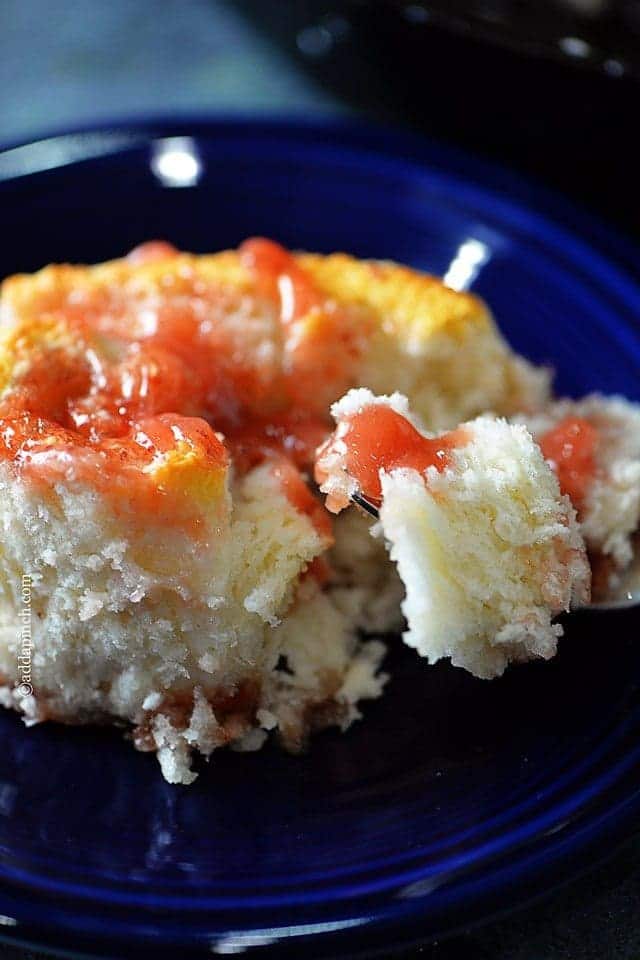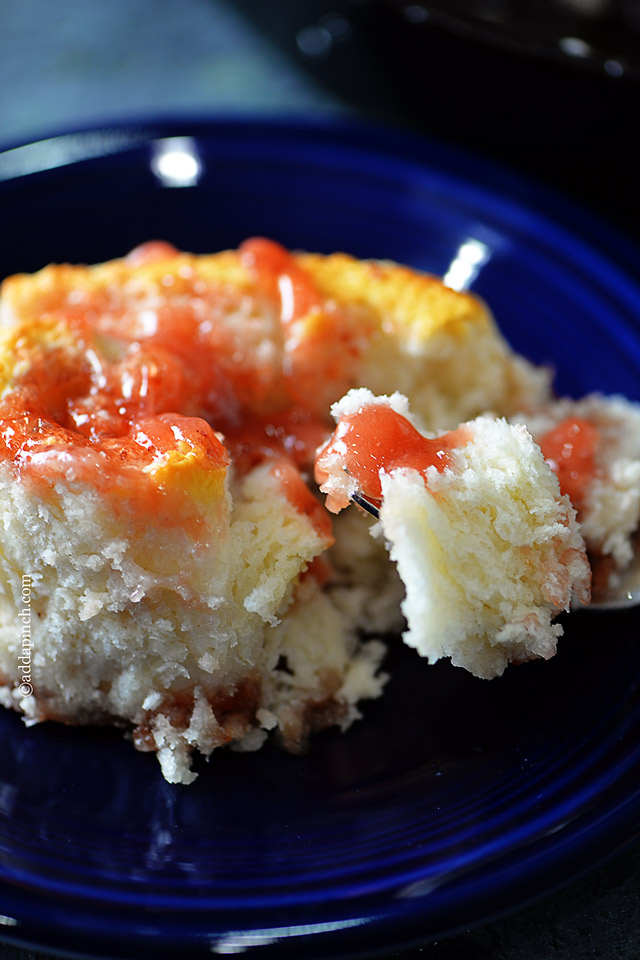 And biscuit rolls are seriously one of my favorite things to throw together for a simple, yet scrumptious breakfast or brunch. They are such a fun twist on classic biscuits!
I've shared a few versions of my biscuit rolls with you previously, like my cinnamon roll biscuits that are perfect when you crave cinnamon rolls, but don't have time to wait on a yeast dough to rise. These little biscuit rolls fed our craving one morning and we've been on a roll ever since! (Excuse the pun!)
Well, these strawberry biscuit rolls are just as big of a hit at my house and are perfect for welcoming warmer weather! And, they are great for a fun twist to your morning biscuits or even for serving at brunch social event like a shower, teacher appreciation breakfast, Easter, Mother's Day brunch, or even just dropping a pan of them off at a neighbor's house to brighten their morning.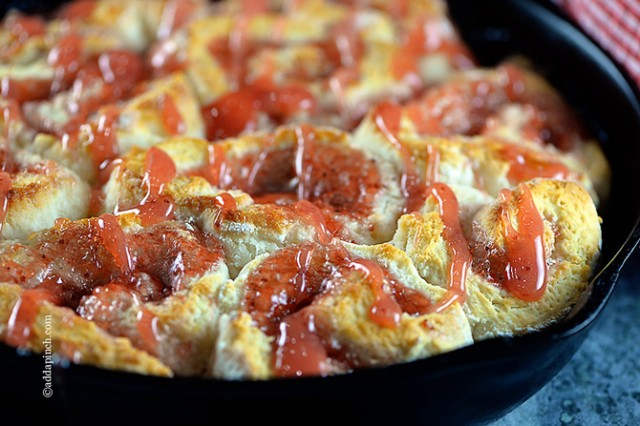 Thankfully, they couldn't be any simpler to throw together. In just a few minutes, you've made a pan of these beautiful biscuit rolls.
Let me show you how I make them.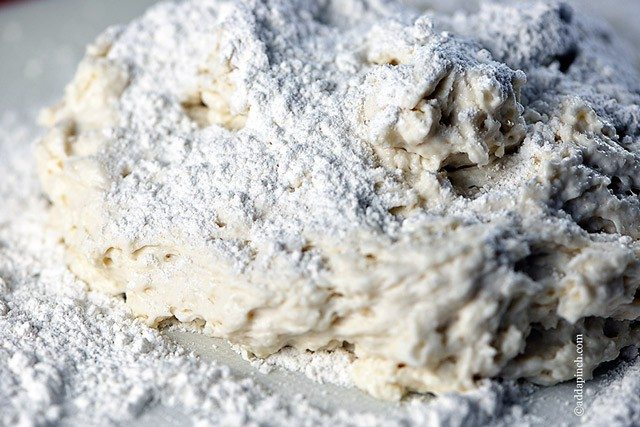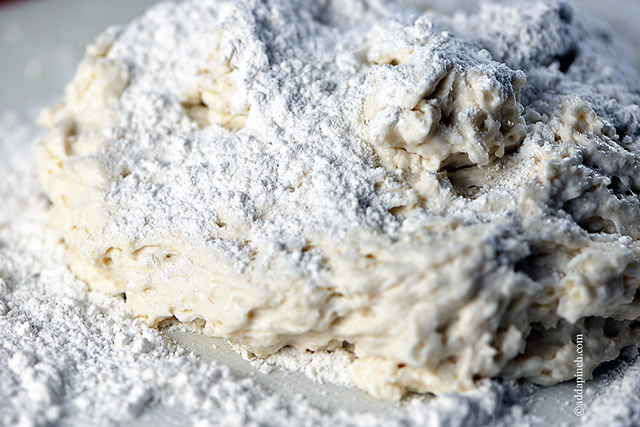 Make your biscuit dough just like you are going to make biscuits. Go through the entire process through rolling out your biscuit dough.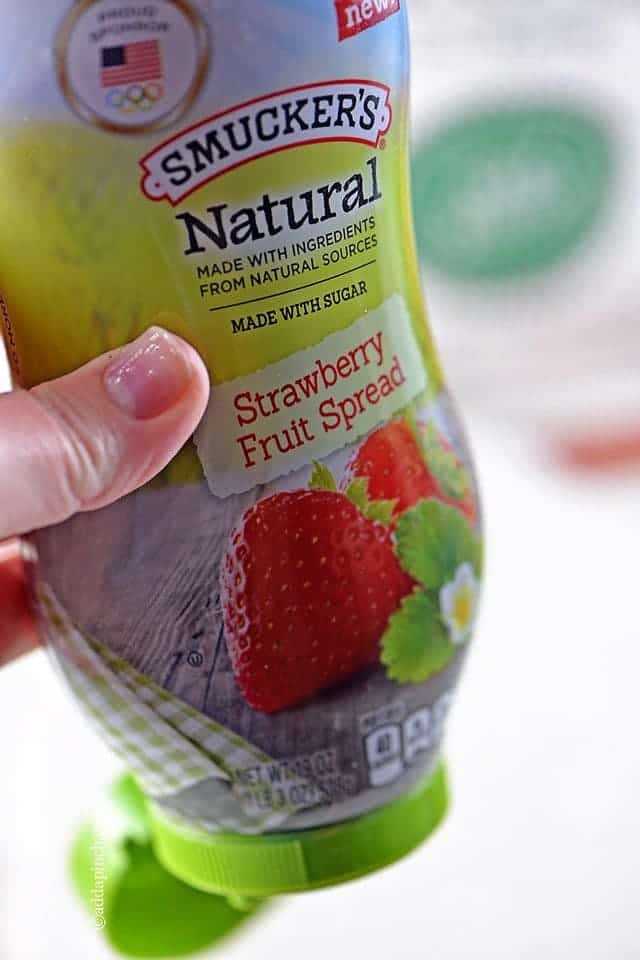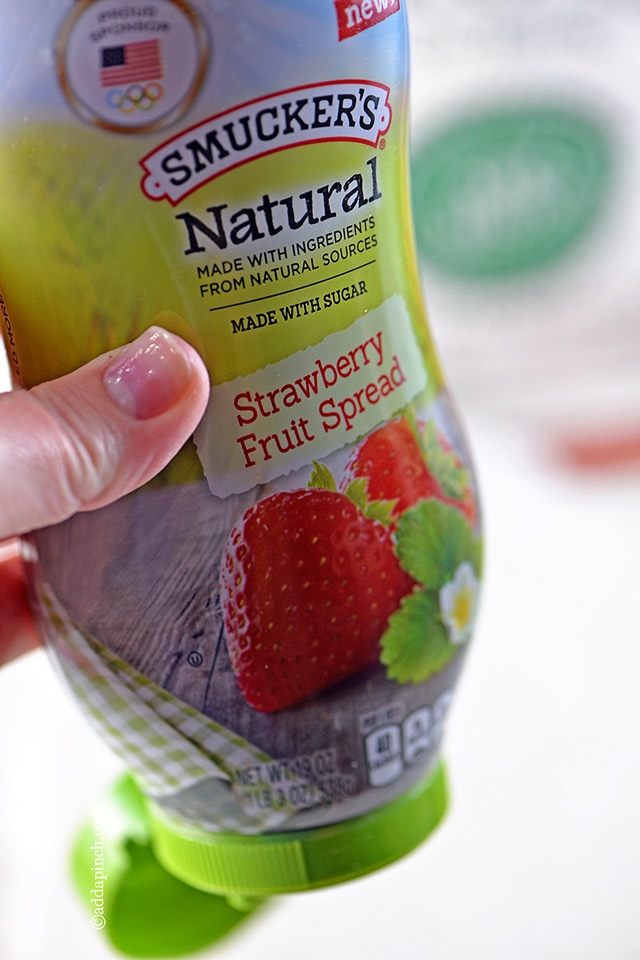 Then, grab your favorite strawberry or other fruit spread.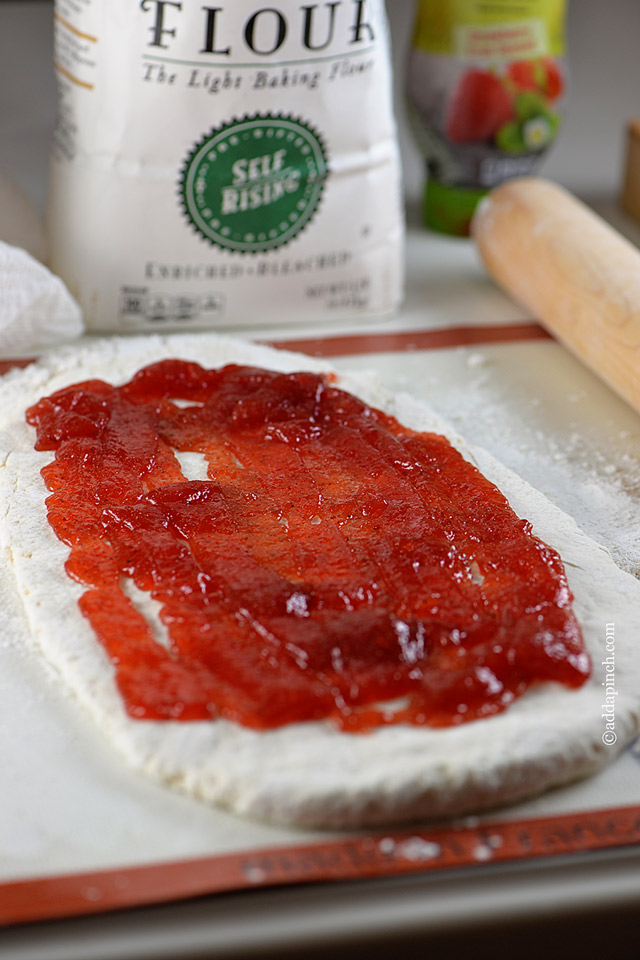 Spread a layer of strawberry fruit spread onto the top of your biscuit dough.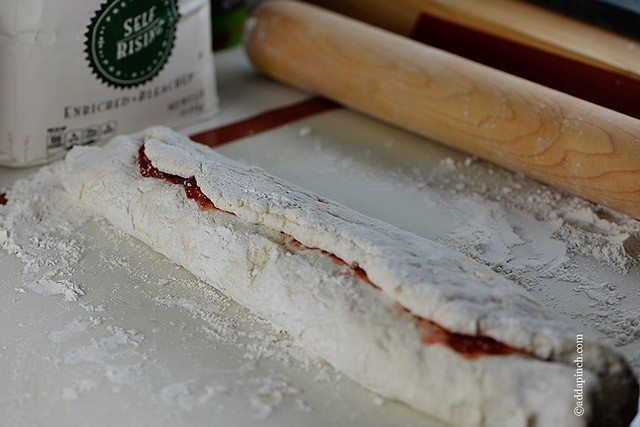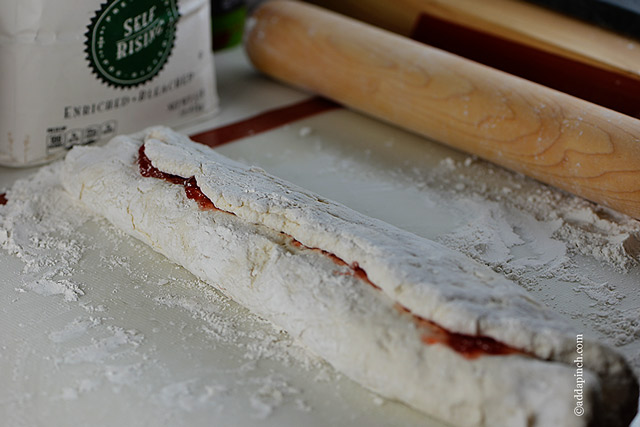 Roll your biscuit dough into a long log and then cut into about 1 ½ – 2 inches thick and place into your prepared skillet or round cake pan. While my biscuit rolls are baking, I mixed up a quick strawberry glaze to drizzle on top when they come out of the oven. It is totally an optional step, but boy, it sure does dress them up even more!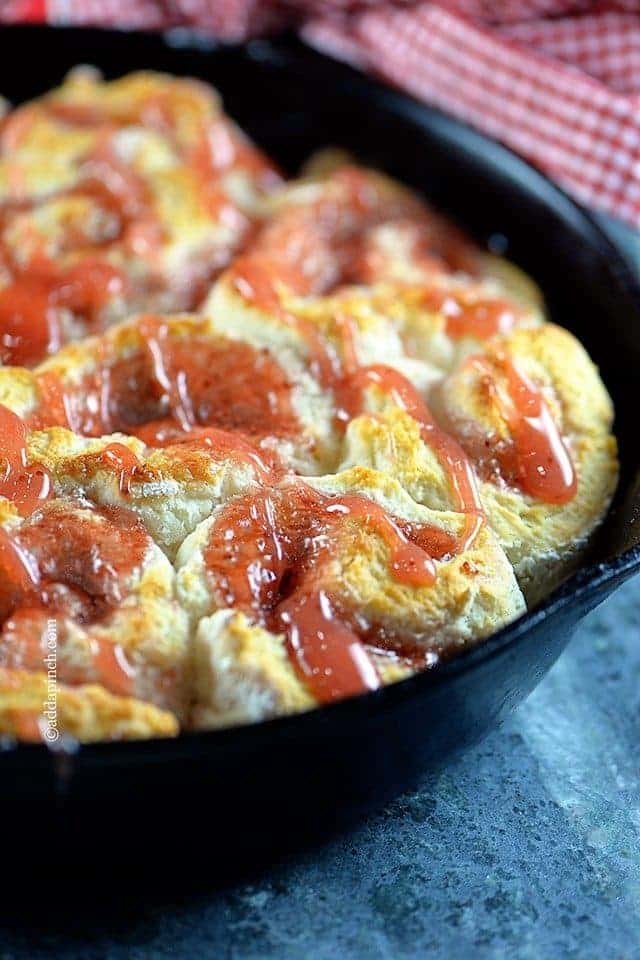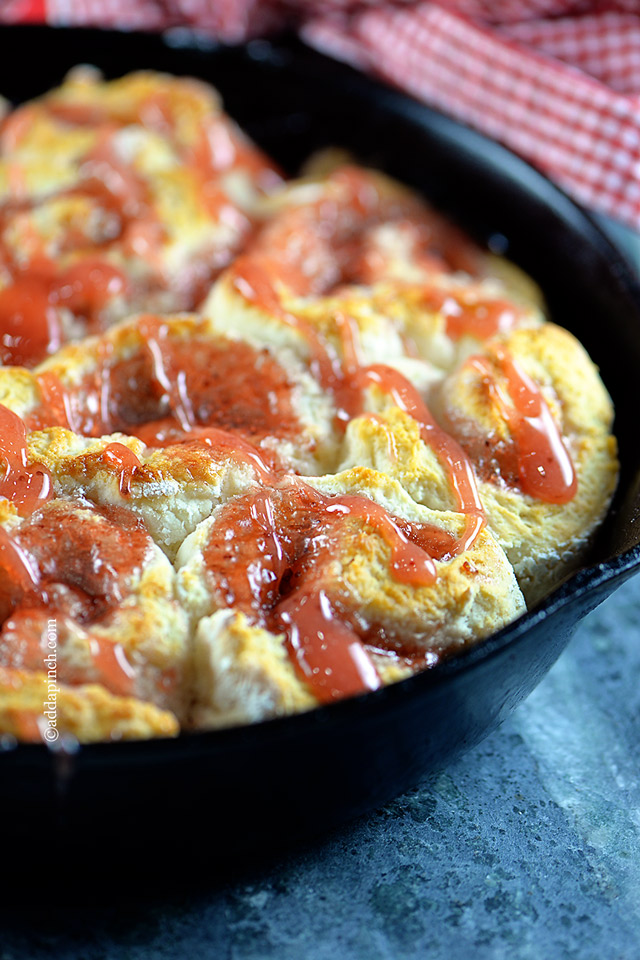 Here's my Strawberry Biscuit Rolls recipe. Make them soon. I think you'll love 'em!
Strawberry Biscuit Rolls Recipe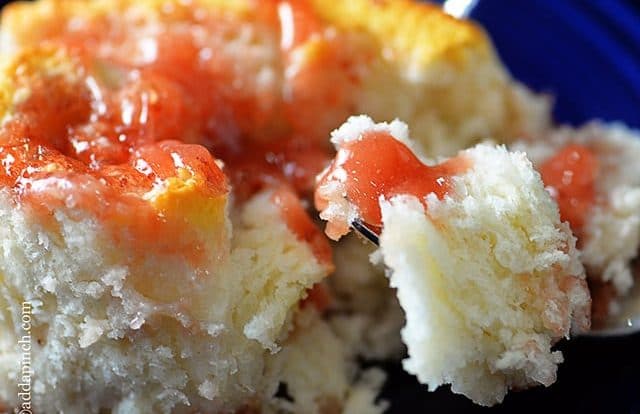 Strawberry Biscuit Rolls are an easy, elegant twist on biscuits. Get this fun strawberry biscuit rolls recipe that is perfect for entertaining.
Ingredients
For the Strawberry Biscuit Rolls
about ¼ cup strawberry fruit spread
For the Glaze
3

tablespoons

confectioner's sugar

1

tablespoon

strawberry fruit spread

1

teaspoon

milk
Instructions
for the strawberry biscuit rolls

Preheat oven to 475º F. Grease a skillet or round cake pan and set aside.

Prepare buttermilk biscuits according to instructions all the way through rolling out your biscuit dough. Spread strawberry fruit spread on top of biscuit dough and roll dough into a long log. Cut dough into 1 1/2-inch to 2-inch slices. Place into prepared skillet or round cake pan. Bake 10-12 minutes, until biscuits are cooked throughout. Remove from oven and drizzle with optional glaze.

for the glaze

In a small bowl, mix together all of the ingredients for the glaze. If you prefer a thinner glaze, add more milk. If you prefer a thicker glaze, add more confectioner's sugar.
Enjoy!
Robyn xo
Disclosure: I'm excited to be working with White Lily® flour and, with them, I'm on a mission to #SavetheBiscuit.