It is no secret that my family loves hard-cooked eggs. They are perfect for salads, egg salad sandwiches, and just eating for a quick lunch or snack. One thing I've learned over the last few years is how to bake them in the oven instead of worrying with boiling them in a pot of water.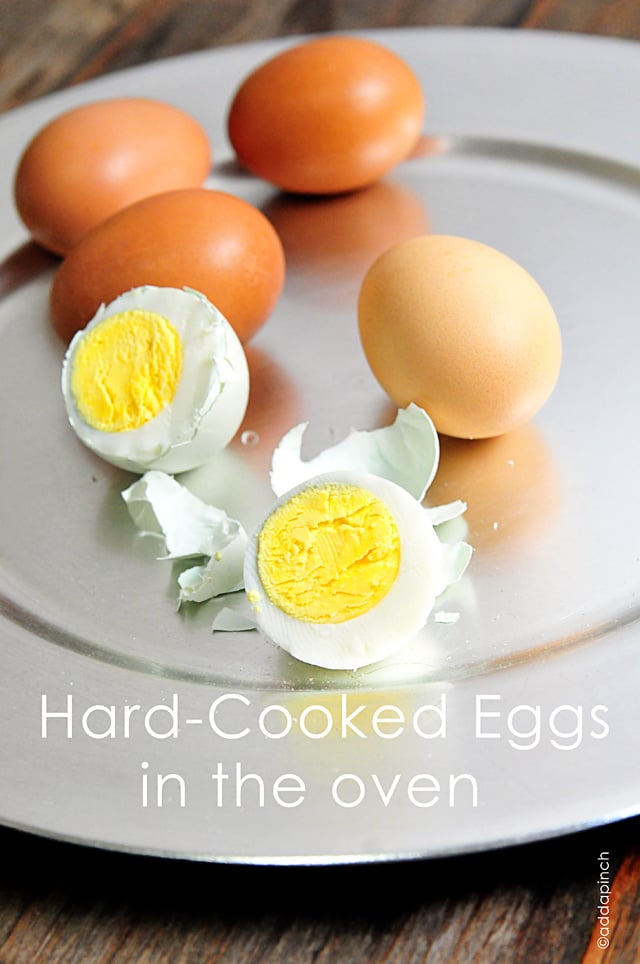 Since we have plenty of eggs from our chickens lately, about once a week, I bake a few dozen to keep on hand for quick use throughout the week.
It surely is a great trick to making a lot of eggs without having to boil them. So much so that it is kind of hard for me to remember the last time I actually hard-boiled an egg.
Perfect for making a ton of deviled eggs for Easter lunch or a reunion and if you are using various colored eggs, you could even skip the whole dipping method for your Easter eggs this year.
I'm just sayin'.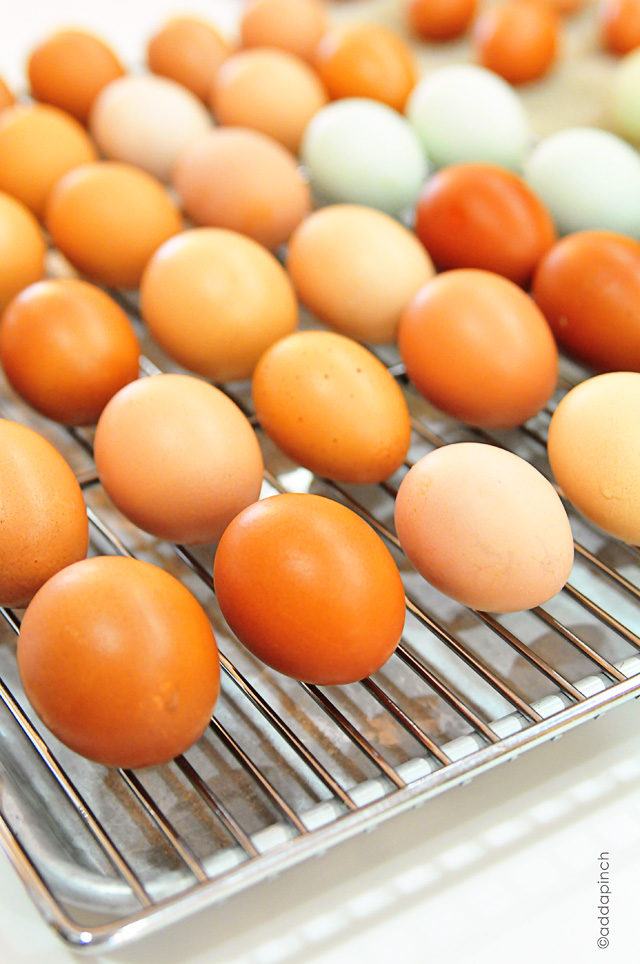 I like to top a rimmed baking sheet with a wire cooling rack and then place my eggs onto the wire rack. That way, the heat in the oven circulates around the entire egg for even cooking. If there should be an accident with one of the eggs, the baking sheet serves as a great way to catch any issues. But you know, in all these years, I've not had an issue. I still use the baking sheet though. I'm sure the minute I don't, I'll have a huge mess on my hands.
Don't tempt fate.
Right?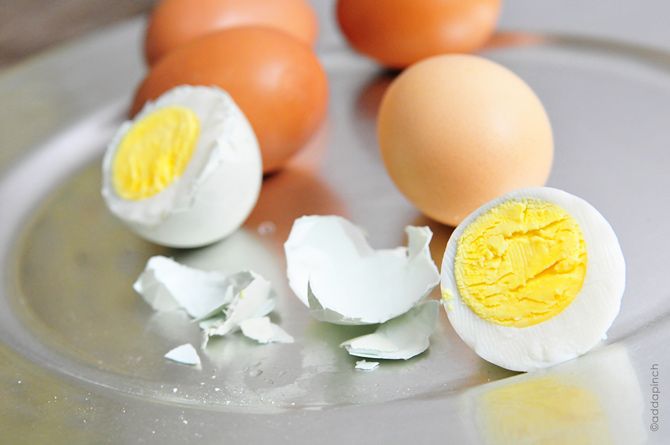 Here's my recipe for baking hard cooked eggs in your oven. It is truly one of those life-changing little tips you'll never regret. Promise. Add that to your routine of baking bacon in the oven and you are set!
Hard Cooked Eggs in the Oven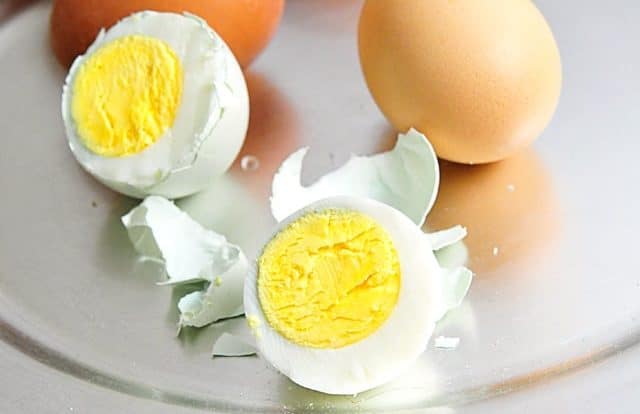 Learn how to prepare hard cooked eggs in the oven without having to boil them. Perfect for cooking a lot of eggs at once for deviled eggs, salads, snacks, and just to have on hand.
Instructions
Preheat oven to 350º F. Place a wire rack onto a rimmed baking sheet. Place eggs onto wire rack and place into oven. Bake 30 minutes.

Remove from oven and allow to cool for easier peeling.
Notes
Shelled eggs are best eaten within one to two days. If not planning on eating all of your eggs within that time, I recommend storing them in a zip top bag still in their shells in the refrigerator until ready for use.
Enjoy!
Robyn xo