Weekly Meal Plan #108
Sharing our Weekly Meal Plan with make-ahead tips, freezer instructions, and ways to make supper even easier!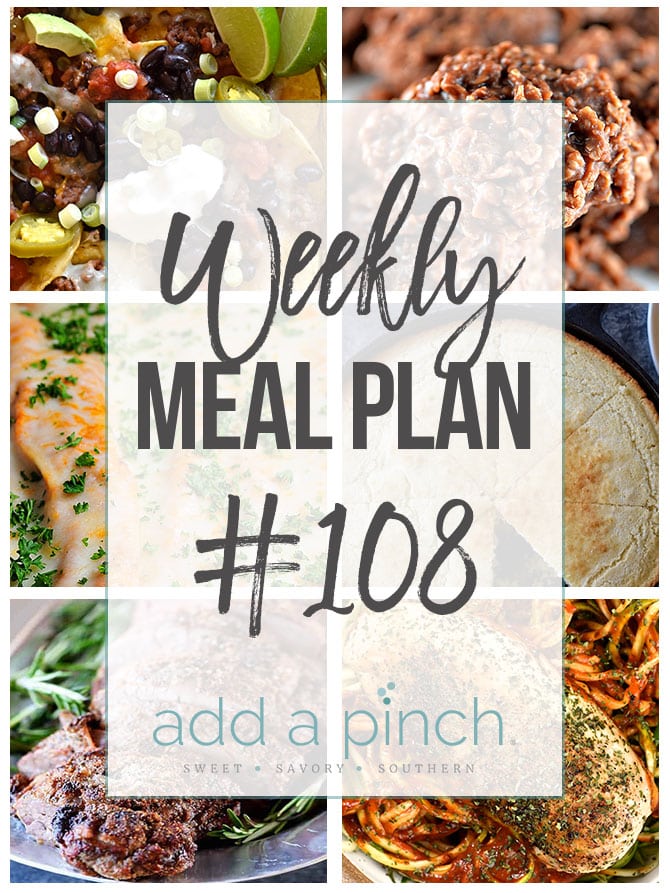 Saturday: Beef Tenderloin + Horseradish Sauce + Perfect Baked Potatoes + House Salad + Instant Pot Oreo Cheesecake + Peanut Butter Cup Blondies (Sadie Hawkins Dinner) (Make Ahead, Instant Pot)
Sunday: Baked Crispy Buffalo Chicken Wings , Buffalo Chicken Dip, Sheet Pan Nachos, Raw Vegetable Platter with Easy Ranch Dip and Comeback Sauce +  Chocolate No Bake Cookies (Super Bowl Sunday) (Make Ahead,  Slow Cooker)
Monday: Leftovers
Tuesday: Sam's Easy Weeknight Beef Stew (from the Add a Pinch Cookbook) + Southern Cornbread  ( Add a Pinch Cookbook, 30 Minutes )
Wednesday:  Skillet Garlic Basil Chicken (30 Minutes)
Thursday: Beef Enchiladas with Best Blender Enchilada Sauce + House Salad (30 Minutes, Make Ahead)
Friday: Family Night Out
Meal Plan Tips: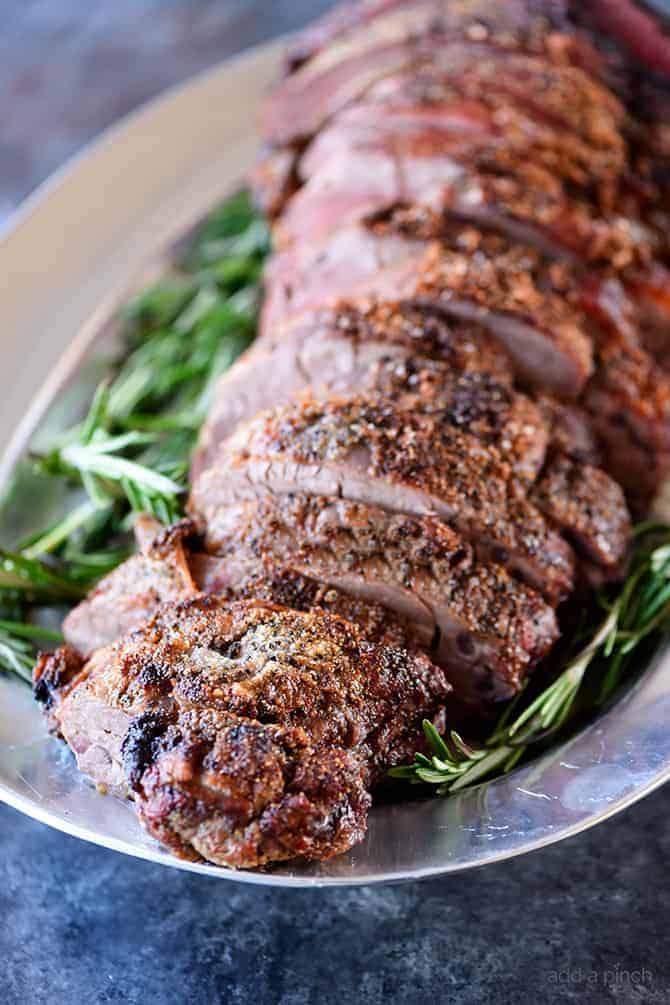 Saturday: Sadie Hawkins Dance – Supper at The Barn
Sam wanted to have a supper for his friends and their dates for the Sadie Hawkins Dance. This is going to be such a fun time for them!
Beef Tenderloin: In the morning, season the beef tenderloin with Stone House Seasoning, wrap it tightly in plastic wrap and refrigerate until ready to cook. I'll make the Horseradish Sauce, House Salad and salad dressing ahead of time and have ready in the fridge.
I'll make the Peanut Butter Cup Blondies ahead of time too and the Instant Pot Oreo Cheesecake will only take a little while to make in the Instant Pot.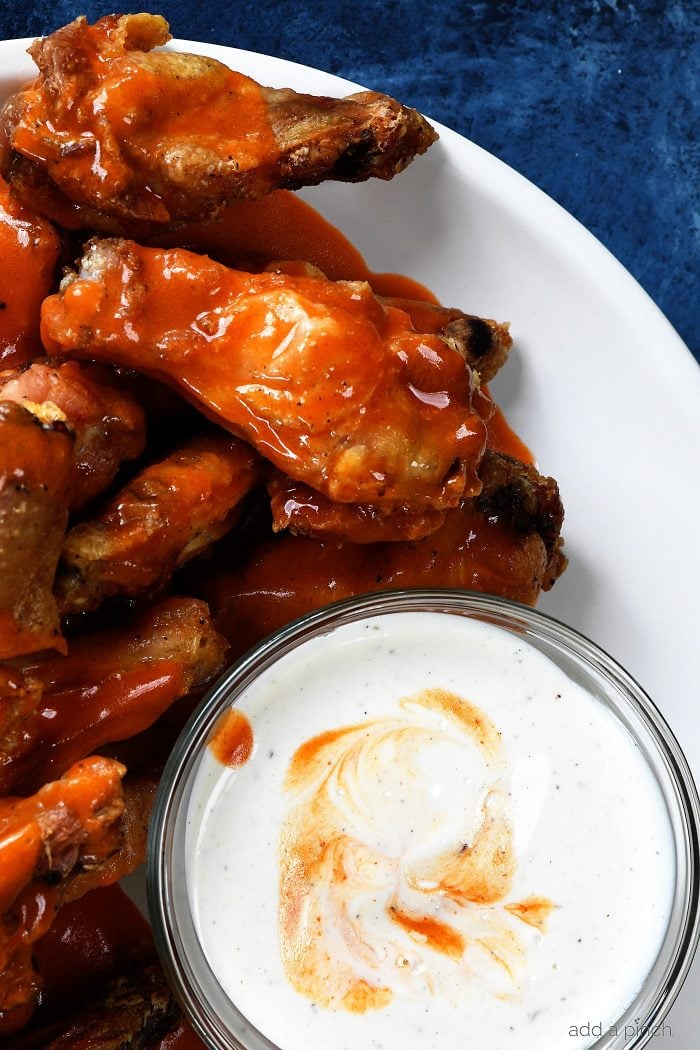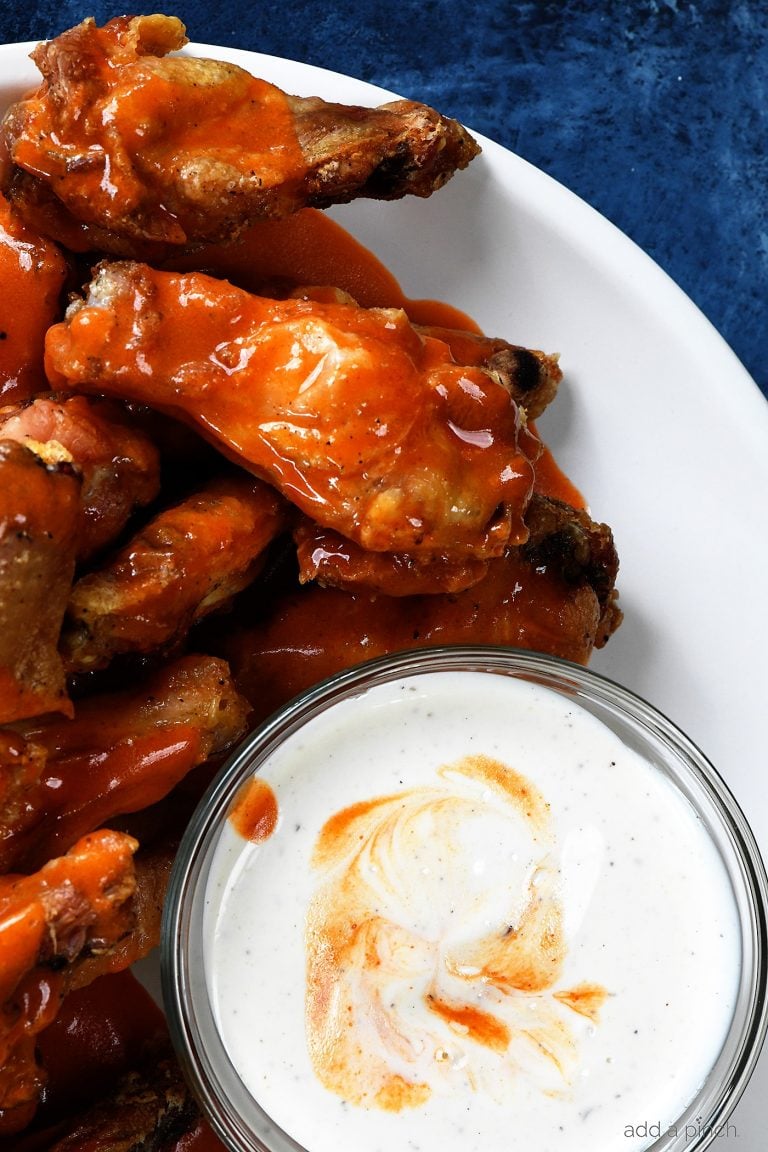 Sunday: Super Bowl Sunday!
I will make some of our family favorite "football foods" that we will enjoy while watching the game!
Baked Crispy Buffalo Wings: I'll have these prepped and in the fridge ready to fix for supper. Easy and delicious!
Buffalo Chicken Dip: Prep the dip the day before and then just pop into the oven to bake and serve! You can also make it in your slow cooker!
Sheet Pan Nachos: So easy and ready in minutes, very minimal prep needed.
No Bake Cookies: Perfect to make ahead the day before.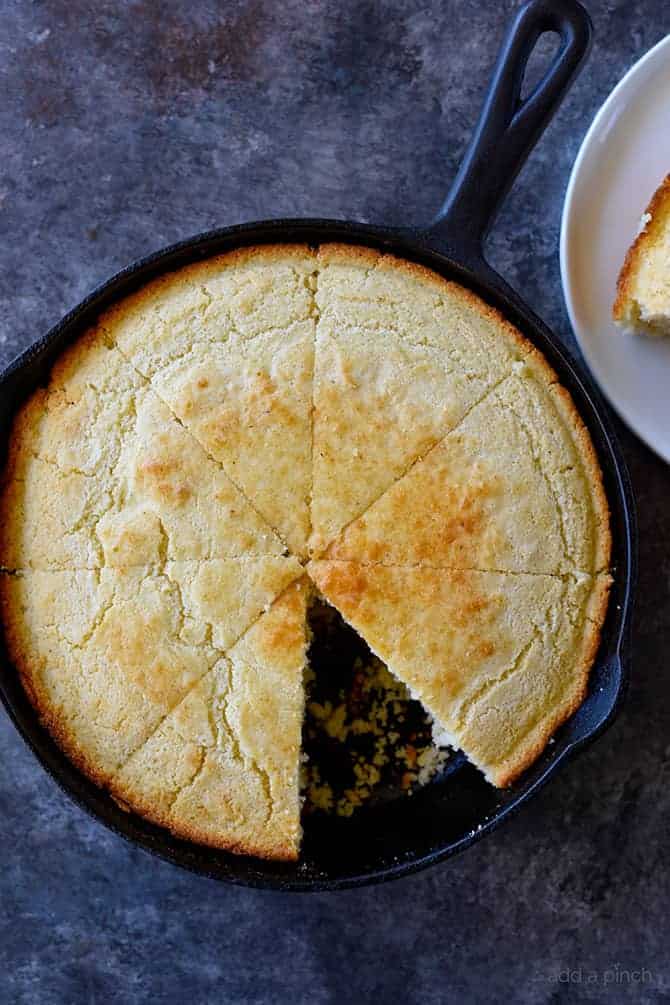 Tuesday:
Sam's Easy Weeknight Beef Stew is one of our family favorites that my son makes – so naturally I included in my cookbook! It's so quick, easy and delicious – just perfect for a weeknight supper!
My Southern Cornbread is perfect with the Beef Stew! It's easy to make and is so delicious!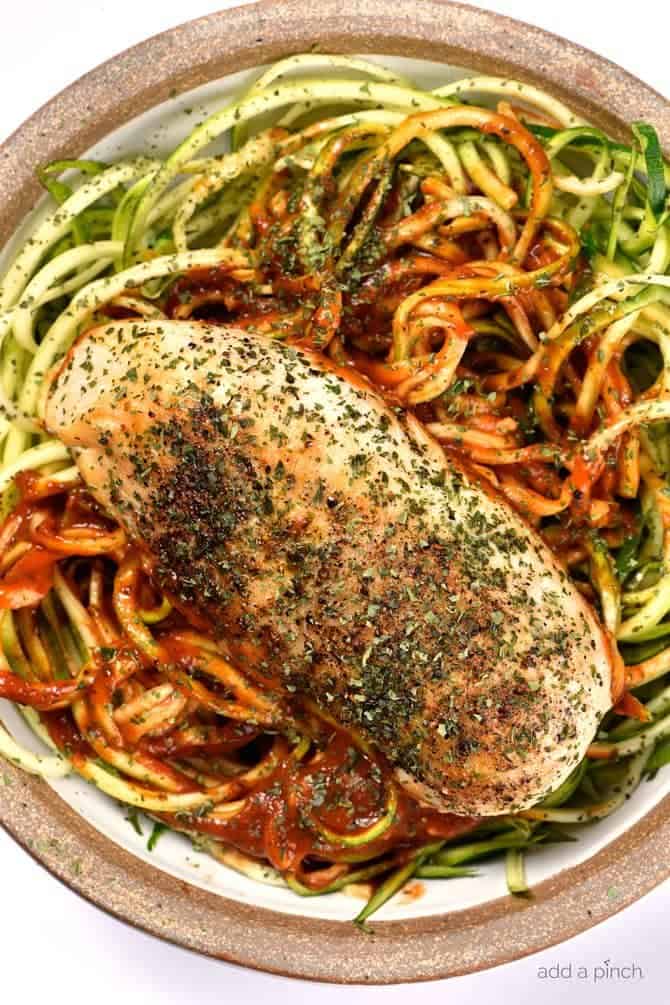 Wednesday:
Skillet Basil Chicken: Little prep is needed for this recipe, but you can speed things along by pre-measuring all of the ingredients ahead of time, if you'd like.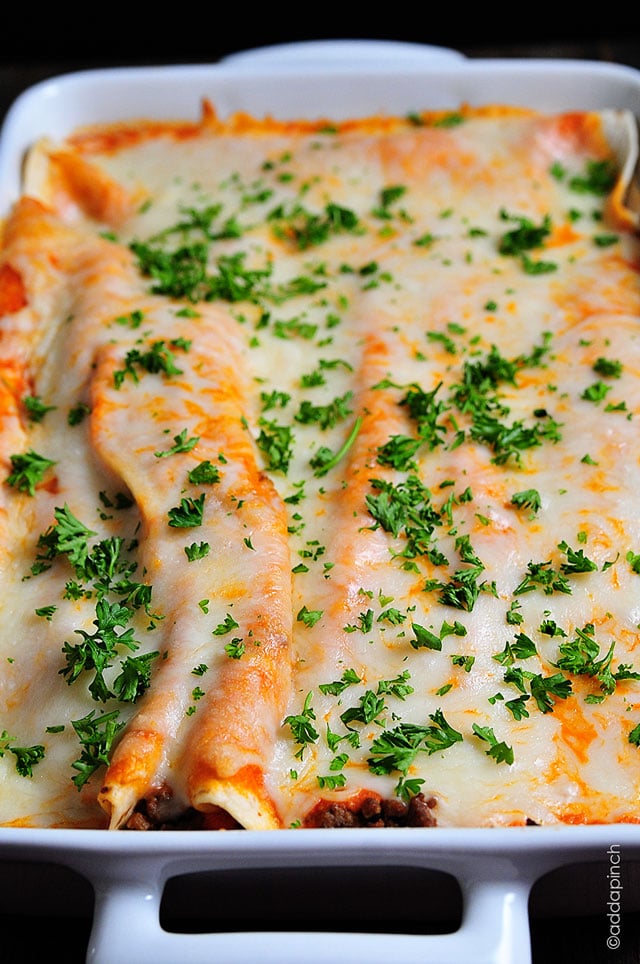 Thursday:
These Beef Enchiladas come together in 30 minutes so they are perfect for a busy weeknight! They also make a great freezer meal, so they are great to have on hand for those super busy times!
The Best Blender Enchilada Sauce is so fresh and delicious – and is ready in just minutes!
Have a great week!
Robyn xo