I'm pretty picky about my Cocktail Sauce. The bottled stuff just doesn't cut it for me. Thankfully, I can have my Cocktail Sauce mixed up really quickly and even make more than I know we'll need so that I have a little bit leftover.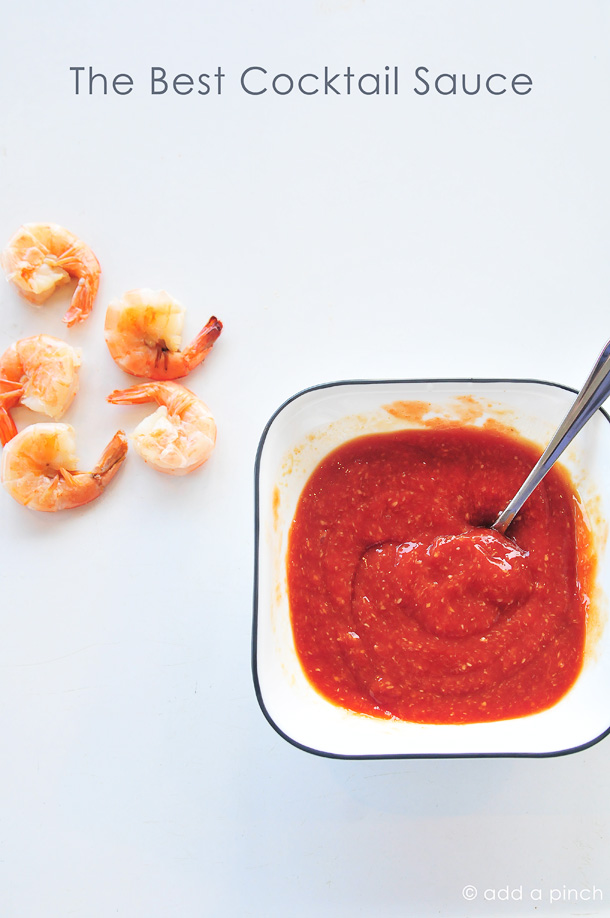 It's really good stuff, y'all.
Hence the name, "The Best Cocktail Sauce Ever."
The other night we celebrated my my husband's birthday. I pulled out all the stops making my husband's favorite beef tenderloin with horsey sauce,  company potatoes, and a huge salad. I even topped the meal off with my Southern Caramel Cake. I'd planned the meal of his dreams!
My family was all coming to supper and got to my house a little bit before everything was ready. I knew I needed something to tide us all over until supper was ready so I pulled out a bag of pre-cooked shrimp from the freezer and broiled them in the oven with garlic salt and butter. By the time they were finished, I had the cocktail sauce ready to go. My neice was just as excited about it as I was.
I love that girl.
We sat down, snacked on shrimp and cocktail sauce, and caught up with everything going on with her this year in high school. Boy, even though times change, some things stay the same – don't they?
Anyway, back to the cocktail sauce.
You really should give it a try the next time you have shrimp, oysters, or the like.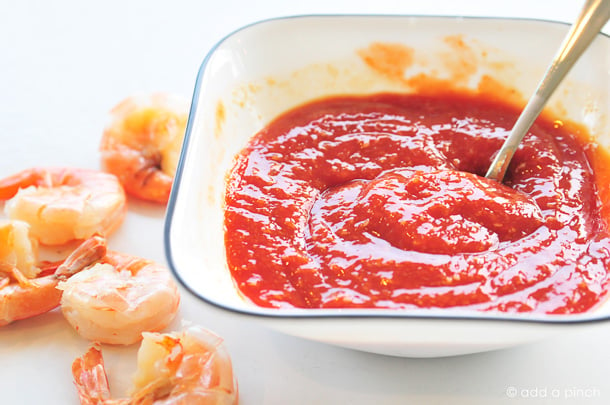 Here's how I make it.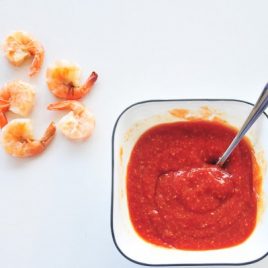 The Best Cocktail Sauce Ever.
A quick recipe for cocktail sauce that will make you never buy bottled again. Ingredients
Ingredients
2

cups

ketchup

2

teaspoons

Worcestershire sauce

1

tablespoon

lemon juice

2

teaspoons

horseradish

adjust to taste
Instructions
Mix all ingredients together until well-combined.

Keep refrigerated.
Now, grab a plate of shrimp and dig in.
Enjoy!