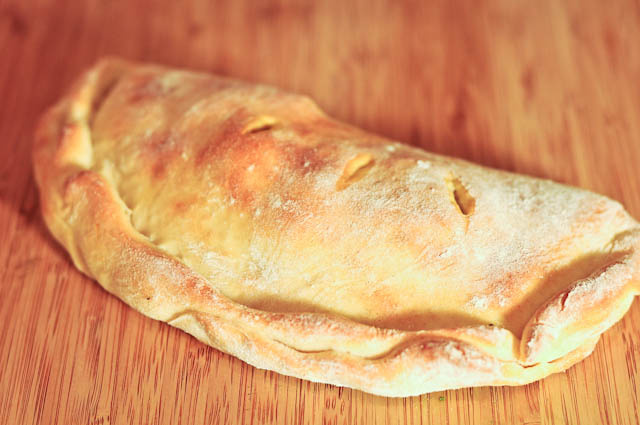 My son loves it when we have pizza night. I make the pizza dough and have everyone's favorite toppings lined up buffet style so we can each make our own unique pizza. Chicken, pesto, roasted red peppers, sun-dried tomatoes, cheeses, spinach, and mushroom are generally the favorites around here. But you know what? We've really love to use our pizza dough for making calzones, too.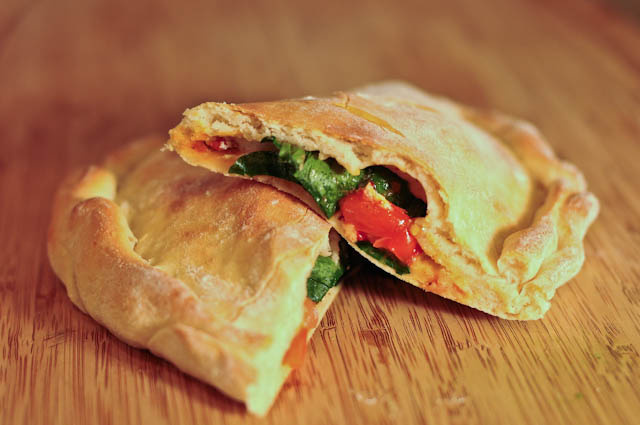 They are like little pockets of deliciousness as you cut into them and their ooey, gooey goodness is revealed. And if you are in a big hurry, you really don't even have to use a fork with them, which makes them all the more interesting to my son.
Here's how I make them.
Calzones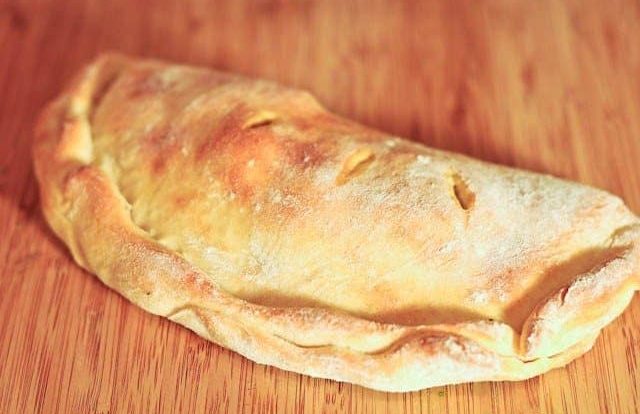 Perfect for lunch or dinner.
Ingredients
3 1/2

cups

all purpose flour

2

tablespoons

active yeast

1

cup

warm water

1/2

teaspoon

sea salt

1 1/2

tablespoons

honey

1/3

cup

olive oil

Your favorite toppings: ricotta cheese

mozzarella cheese, vegetables, chicken, pepperoni, or beef
Instructions
Sprinkle yeast on top of warm water.

Allow to sit while you prepare other ingredients.

Combine flour and sea salt in bowl of stand mixer or food processor.

Slowly drizzle in olive oil, then honey, then yeast and water mixture.

Combine until forms a soft ball.

Drizzle olive oil into a glass or metal bowl, being sure to cover the sides of the bowl.

Remove dough ball from mixer or food processor and place dough into prepared bowl.

Cover with a damp cloth and place in a 200 degree oven for about 10 minutes to double in size.

Remove from oven and punch the dough down.

Cover again with damp cloth and return to 200 degree oven.

Allow to rise again, approximately 30 minutes. Remove from oven and place portion of dough on pan lightly dusted with corn meal.

Top one half of dough with favorite pizza toppings, fold one half of dough over the other and crease edges to form a seal.

Cut three holes in top of crust to allow steam to vent.

Bake in oven or on grill for approximately 20 minutes at 350 degrees until crust has turned a light golden brown.
Enjoy!
Robyn xoxo