Hamburger steak with onion and mushroom gravy makes a classic, simple recipe. This quick recipe comes together in less than 30 minutes.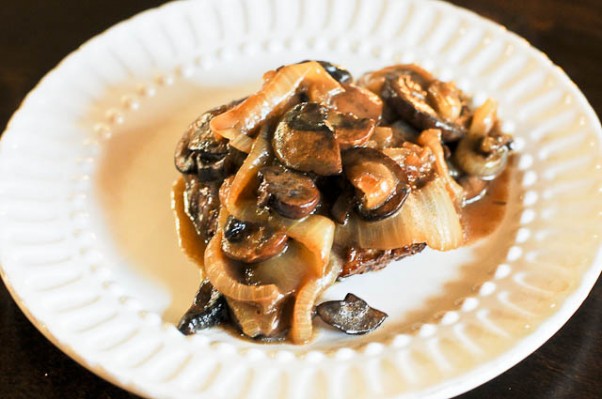 Have you ever woken up in the middle of the night craving something so bad that you could just taste it?
Normally if that happens to me, it's over something like banana pudding or chocolate sheet cake or something sweet, but the other night it was for Hamburger Steak with Mushroom and Onion Gravy.
Not your normal craving, I'm sure.
Thankfully, my family loves it as much as I do so there were no complaints when I served it the next night for supper.
And I don't think it has ever tasted so good.
Sometimes, I think the best ideas come to me when I should be sleeping.
Well, except that time when I thought it would be a good idea to reverse the direction of the ceiling fan while standing on the bed trying not to wake my husband in the middle of the night. Good things just don't come from that – I assure you.
But back to this hamburger steak with mushroom and onion gravy.
You really should make this soon.
It's absolutely like a big ol' hug of a meal.
Here's how I make it.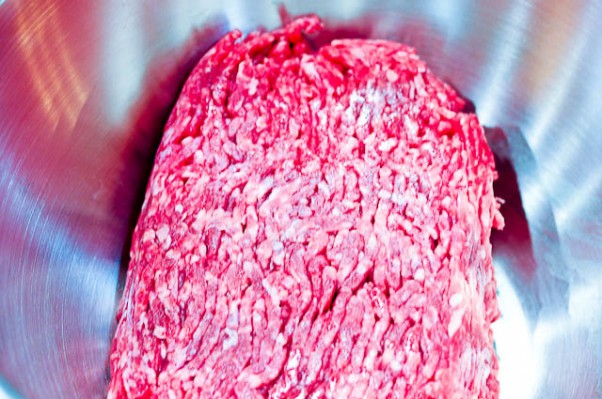 Start with your ground beef.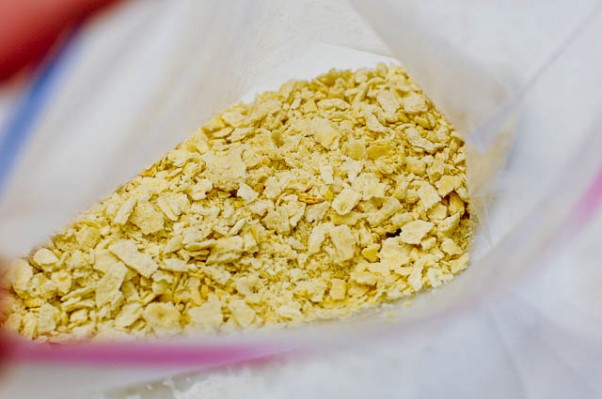 Add in some bread or cracker crumbs. Either work just fine and I usually just go with what I have on hand.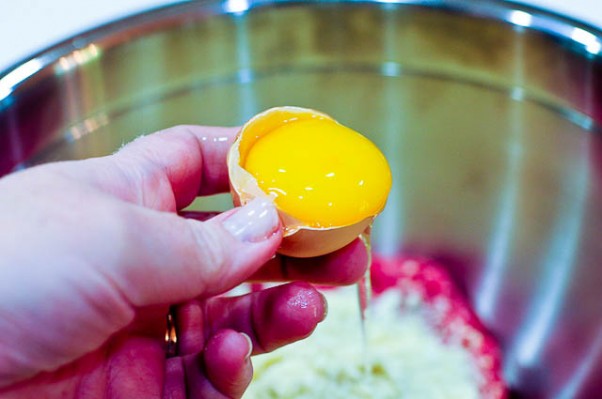 Now add in your egg.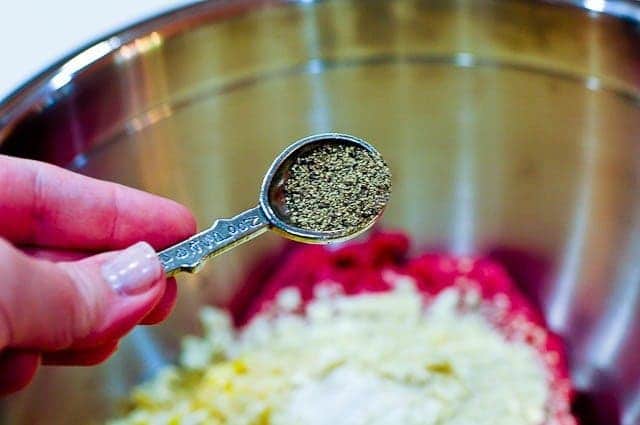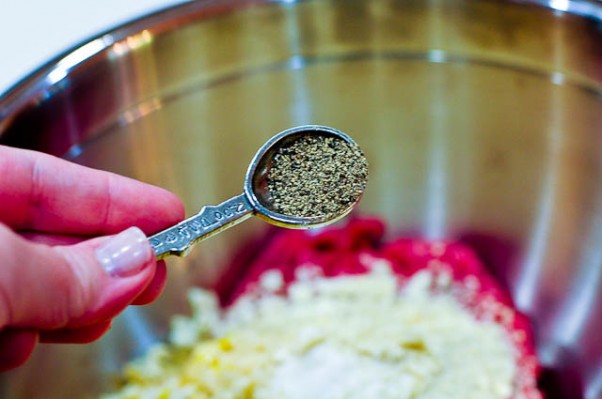 Some pepper.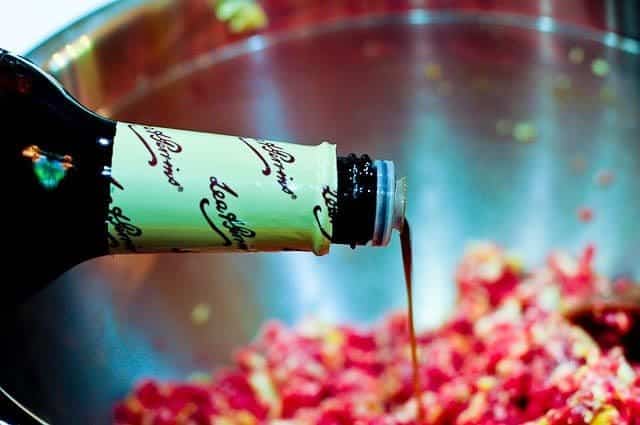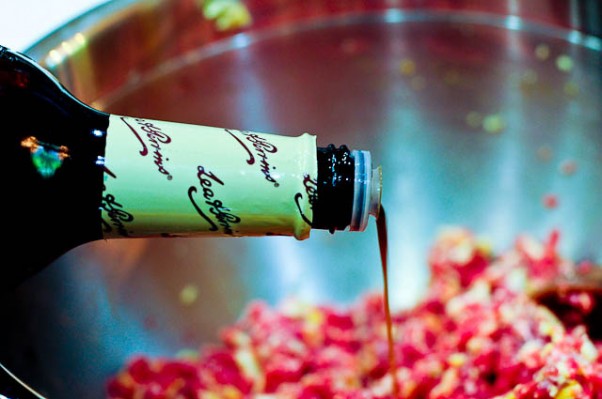 And some Worcestershire sauce.
We love that stuff around here.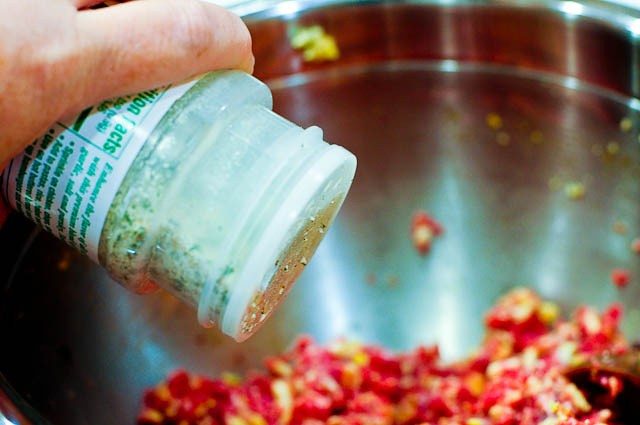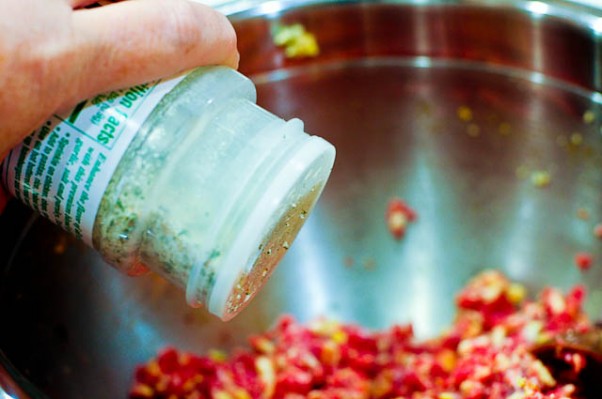 A little bit of garlic salt and then mix it all together.
Form it into patties and cook over medium heat in a skillet or non-stick pan.
When done, remove from skillet and set aside on a platter.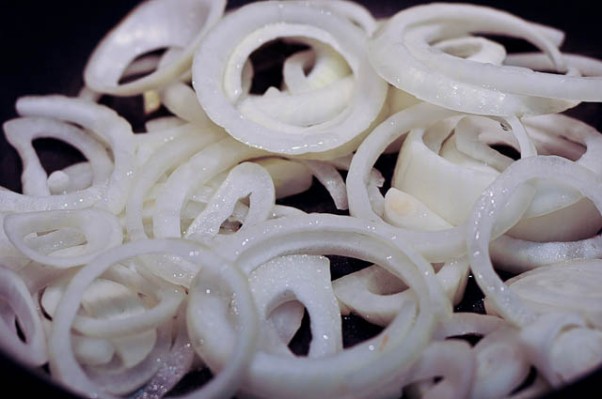 Now, slice your onions and separate each slice into rings. Place into your skillet or non-stick frying pan over low to medium heat.
I like to use sweet onions for my mushroom and onion gravy, but use your favorite.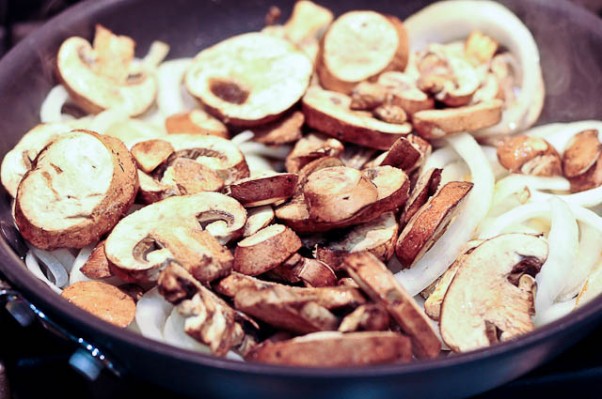 Add your sliced mushrooms in with your onions.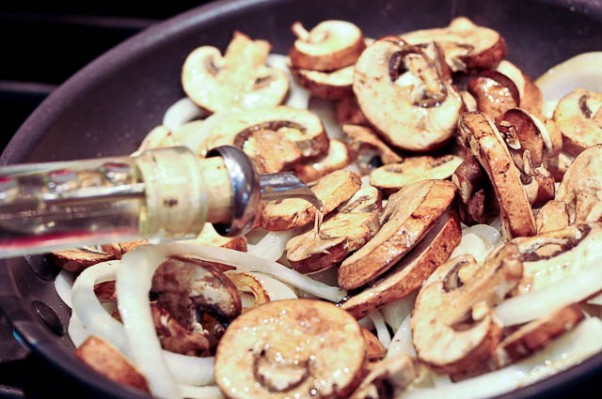 And pour on a little bit of olive oil.
Let them cook for a little while to get all nice and tender.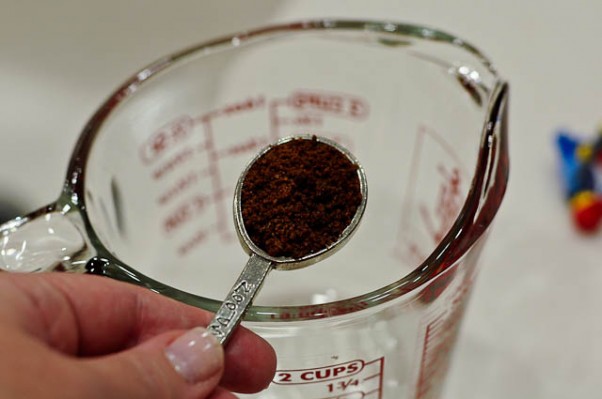 While your onions and mushrooms are busy making some deliciousness in your skillet or pan, add some beef bouillon to a measuring cup.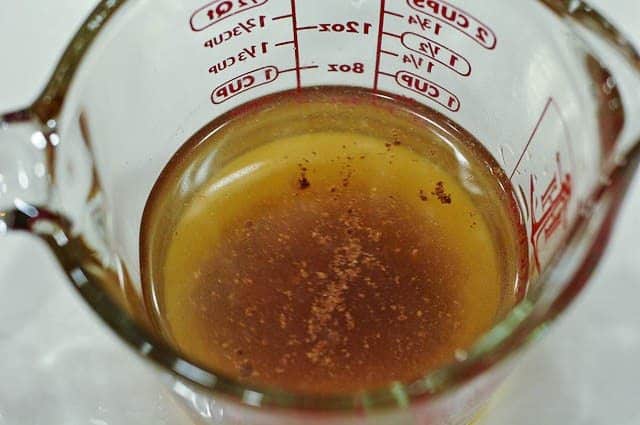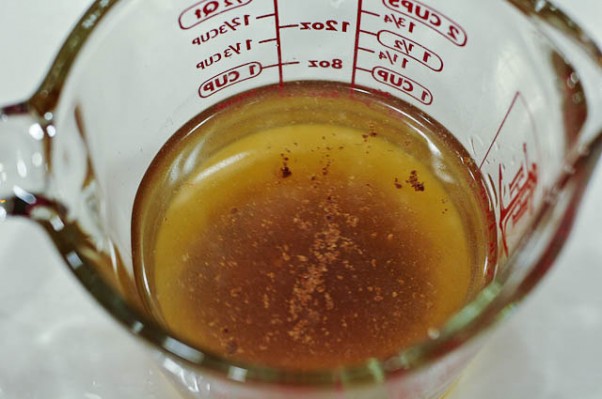 Add some water and mix together.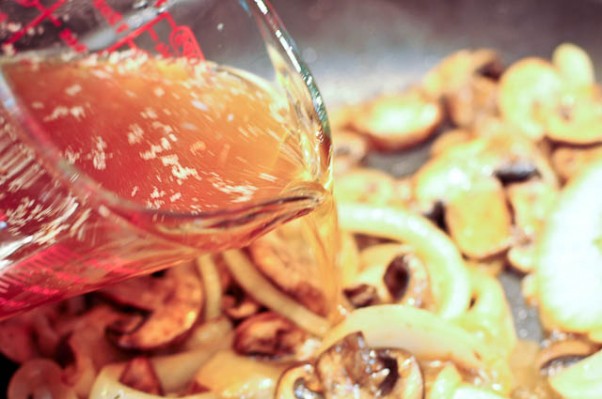 Pour 1/2 of the mixture over your onions and mushrooms and stir well.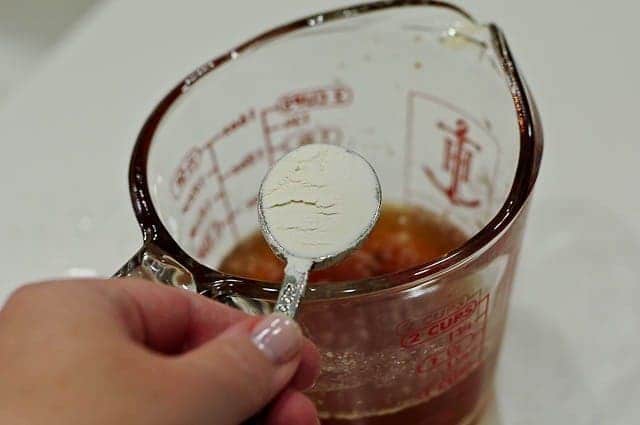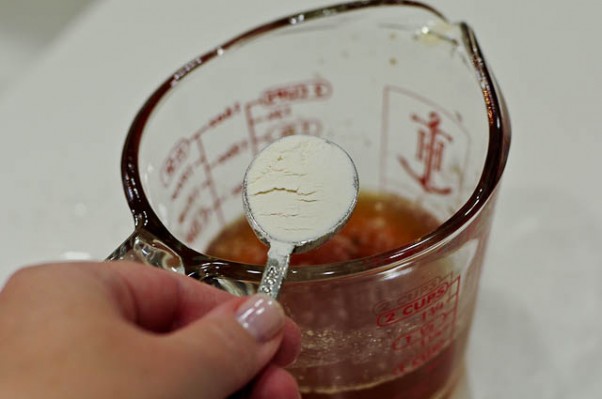 Now stir a little flour into the other 1/2 of your broth.
Mix it all together really well.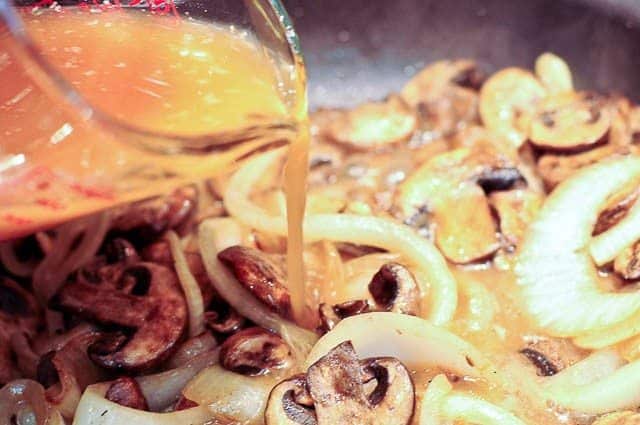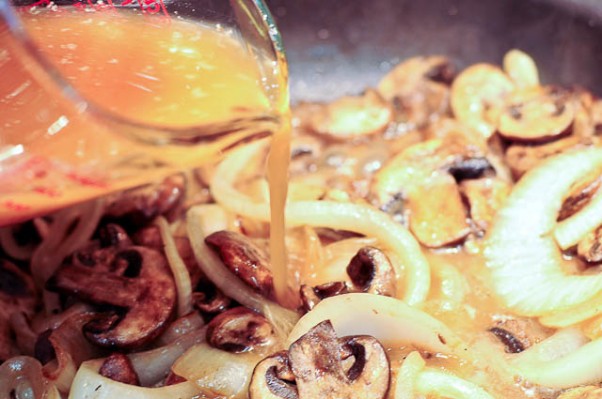 Pour into mushrooms and onions and let simmer for a bit until it thickens and forms a gravy.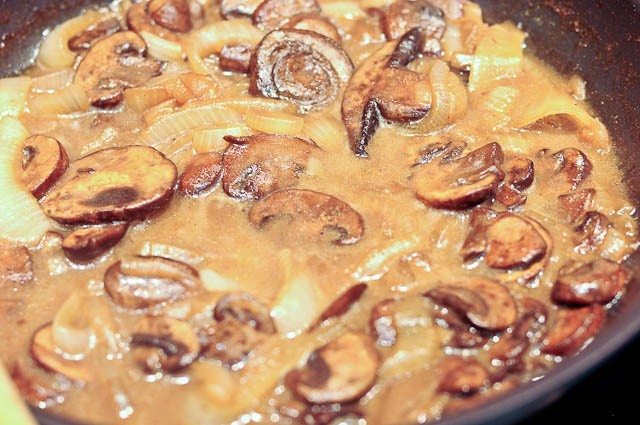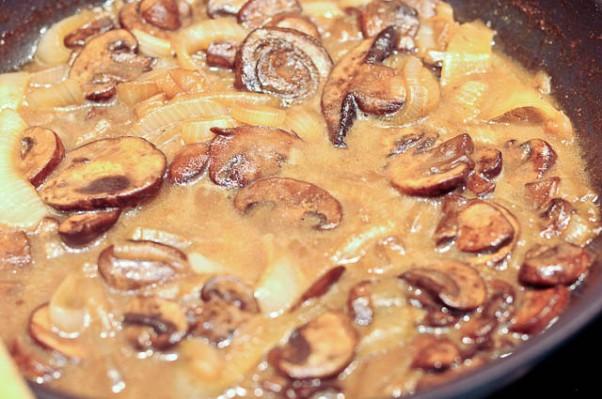 At this stage, you can either add your hamburger steak back to the pan with your gravy or keep the two separate like I do sometimes.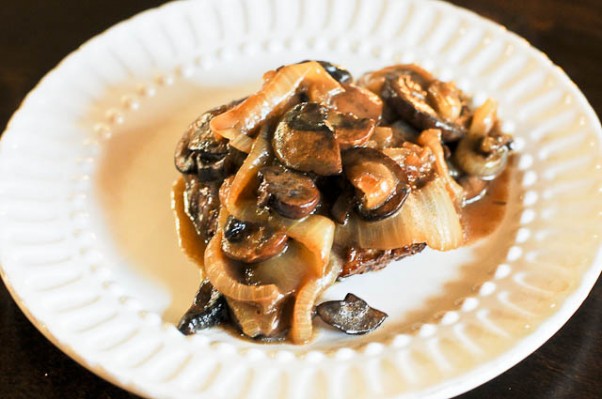 Here's my Hamburger Steak with Mushroom and Onion Gravy Recipe.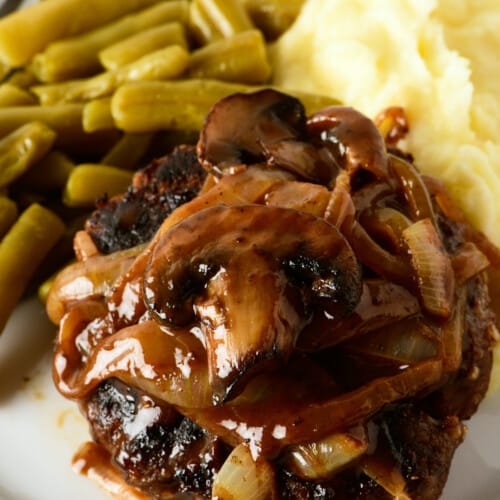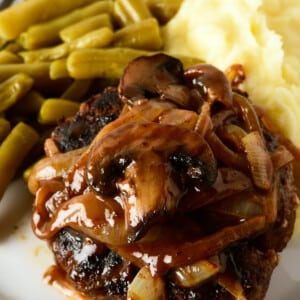 Hamburger Steak Recipe with Onion Mushroom Gravy
This easy Hamburger Steak recipe is classic Southern comfort food! Smothered in a mushroom onion gravy and served with mashed potatoes for a family favorite dinner. Ready in less than 30 minutes!
Ingredients
1

pound

ground beef

1/2

cup

bread crumbs

,

or cracker crumbs

1

large

egg

,

optional

1

teaspoon

Worcestershire sauce

1

teaspoon

Stone House Seasoning

1/2

medium

onion

,

sliced

1

cup

mushrooms

,

sliced

1/2

cup

beef stock or broth

1

teaspoon

flour
Instructions
Make the hamburger steak mixture. Add the ground beef, bread crumbs, egg (if using), Worcestershire sauce, and Stone House Seasoning to a mixing bowl. Use clean hands and combine the mixture until just combined. Form into 1/4-pound balls and place onto a parchment-lined baking sheet. Press into hamburger steak patties or leave as large meatballs to press later. Set aside or refrigerate if not ready to cook immediately.

Cook the hamburger steak. Place a skillet over medium-high heat. Add the hamburger steak patties to the skillet. Cook the patties for 4 minutes on one side and flip to the other side. Cook until they reach an internal temperature of 160º F when checked with an instant-read digital thermometer. Cook in batches if needed. Remove from the skillet to rest.

Make the mushroom and onion gravy. Add the onions and mushrooms to the skillet. Cook until tender, about 3 minutes. Mix together the flour and beef stock and pour into the skillet with the mushrooms and onions. Stirring constantly, cook until the gravy has reduced and thickened.

Serve. Top the hamburger steak with the mushroom and onion gravy and serve.
Notes
Recipe Variations
Gluten-Free Hamburger Steak – use gluten-free bread crumbs in the hamburger steak and gluten-free flour in the gravy.
Egg-Free Hamburger Steak – omit the egg from the recipe.
Hamburger Steak without Onions – omit the onions and/ or mushrooms from the gravy.
Hamburger Steak with Southern Gravy – you can also make my Southern Gravy to top the hamburger steak. It is delicious and so easy!
Hamburger Steak without Gravy – you can also make this hamburger steak and omit the gravy entirely. It is delicious served with BBQ sauce or simply with ketchup!
Storage Tips
To store. Place in an airtight container and store in the refrigerator for up to 4 days. Reheat in the oven or in the microwave in 20-second intervals until heated throughout to 160º F.
To make ahead. Cook as directed and store in the refrigerator for up to 4 days. Reheat as directed in storage directions and serve. This is great to make them ahead as meal prep for a weeknight dinner or when entertaining.
To freeze. Store in an airtight, freezer-safe container for up to 3 months. Thaw in the refrigerator overnight and reheat (if cooked) to an internal temperature of 160º F and cook (if not) as directed in the recipe.
Nutrition
Calories:
377
kcal
|
Carbohydrates:
13
g
|
Protein:
24
g
|
Fat:
25
g
|
Saturated Fat:
9
g
|
Polyunsaturated Fat:
1
g
|
Monounsaturated Fat:
11
g
|
Trans Fat:
1
g
|
Cholesterol:
127
mg
|
Sodium:
855
mg
|
Potassium:
514
mg
|
Fiber:
1
g
|
Sugar:
2
g
|
Vitamin A:
69
IU
|
Vitamin C:
2
mg
|
Calcium:
60
mg
|
Iron:
3
mg
Nutrition information is automatically calculated, so should only be used as an approximation.
Enjoy!