Welcome to another fun Mingle Monday!
This past week we were out and about tagging along with my husband on his business trip to Idaho. I had great plans of getting blog posts written during the two hour time difference each morning, but quickly fell into the routine of the local time zone in no time flat.
You'll have to read about how I embarrassed myself straight out of the shoot when we arrived in Idaho.
It's a Robyn classic.
And since I didn't get my post up of the things I loved from last week's Mingle Monday during the week, I thought I'd just combine it with this week's Mingle Monday post.
Hope y'all don't mind.
Mingle Monday Loves from 8-1-11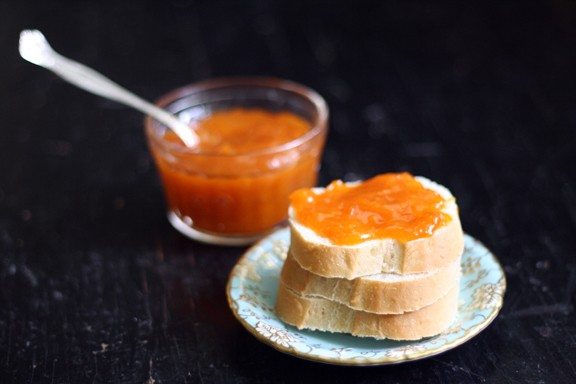 I love everything about my friend Wendy, but her posts about Yanni, her girls, and Ya Ya always just leave me longing to go spend the weekend with them. I'm sure they wouldn't mind a Southern girl trailing along behind them soaking it all in, would they? Read this about her gorgeous Apricot Jam and you'll want to pack your bag and head there with me — er, them. I mean them.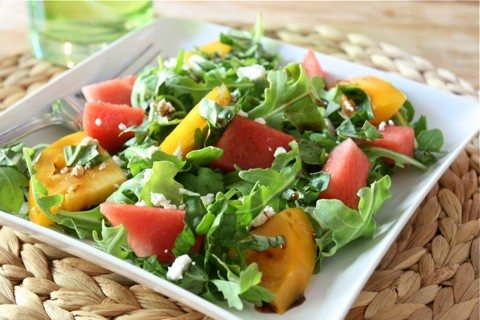 All week, I kept thinking about this beautiful watermelon and tomato salad from Alison of Ingredients, Inc. So light, fresh and just what I need from a week of traveling. It's calling my name for lunch this week!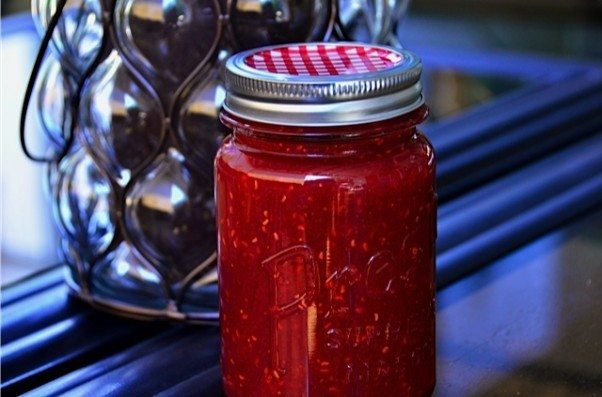 My friend Sandy from Reluctant Entertainer shares the most inspiring and heart-warming stories and tips for entertaining. I love the ideas she shares for hostess gifts. Especially this tip, "The point was not to impress, but to say thank you."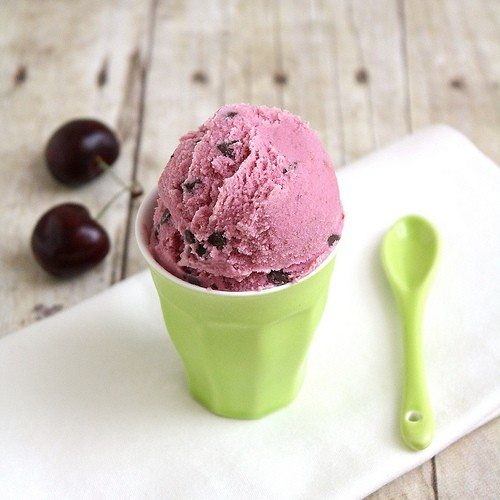 When I saw this Cherry Chocolate Chip Ice Cream that Tracey shared, I was ready to find a way to make ice cream from our hotel. I didn't think my husband would have been too keen on the idea of buying an ice cream maker and all the ingredients, but now that I think of it he probably would have enjoyed the results!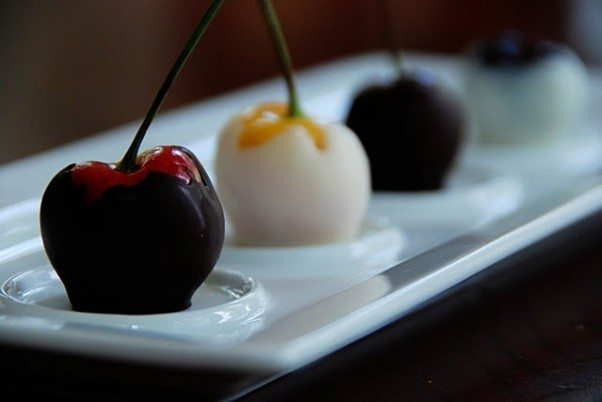 And then, these Fresh Chocolate Covered Cherries caught my eye from Simple Girl at Home. We'll be making these this week. I just know it.
Mingle Monday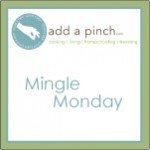 So, are you ready to mingle? You're welcome to share a favorite thing you've made – craft, sweet treat, meal, photograph, or even decor.
I look forward to seeing all you've made!
Simply add your link below and include a link in your post to addapinch.com to share all of the great ideas linked up with your readers. It's that easy!