Mingle Monday Highlights {April 23rd}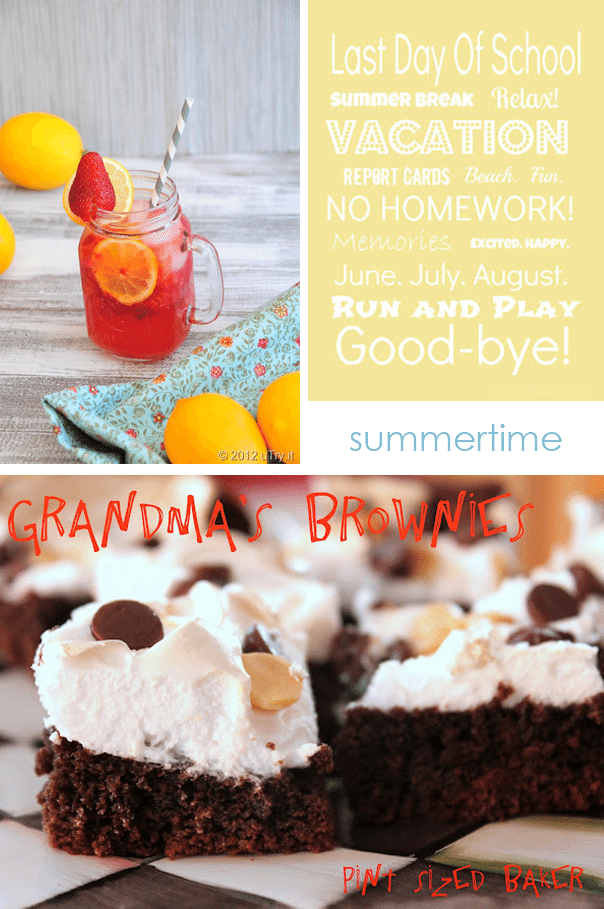 Strawberry Lemonade Spritzers from Utryit | Last Day of School Printable from Love Bakes Cakes
Grandma's Brownies from Pint Sized Baker
If one thing stood out from the posts I'm highlighting this week, it was a common theme of summertime. Summers spent with Grandmothers making brownies, last day of school subway art printables, and strawberry lemonade spritzers that kids will be sipping on all summer long. They had me ready to wrap up the last couple of weeks of school and soak up all the fun that summer has to offer!
As always, thanks so much for sharing your creations this week.
A new Mingle Monday will go live on Sunday evening ready for you.
I can't wait to see what all you have to share!