Mingle Monday Features {June 11th}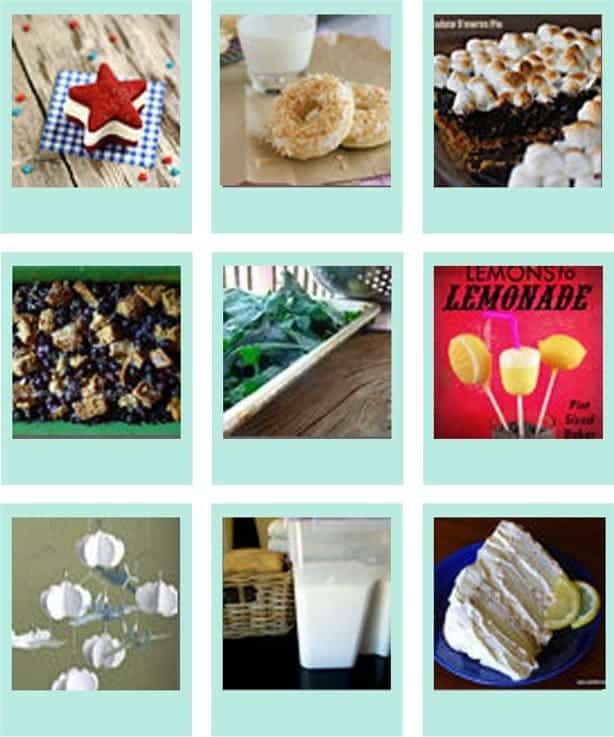 Patriotic Ice Cream Sandwiches | Baked Coconut Donuts | S'mores Pie
Blueberry Bread Pudding | Kale Chips & Chocolate Revel Bars | Lemon Sugar Cookie Pops
Airplane Mobile | Laundry Detergent | Icebox Lemon Angel Food Cake
In this past week's Mingle Monday, I shared all about my love of Hydrangeas and you equally shared so many beautiful dishes, wonderful crafts, and handy household tips! I loved them all!  There were a few that caught my eye that I just had to feature!
As always, thanks so much for sharing your creations this week.
Mingle Monday will go up a bit early this Sunday evening due to it being Father's Day.
I can't wait to see what all you have to share!
Enjoy your weekend!