Mingle Monday Highlights {April 30th}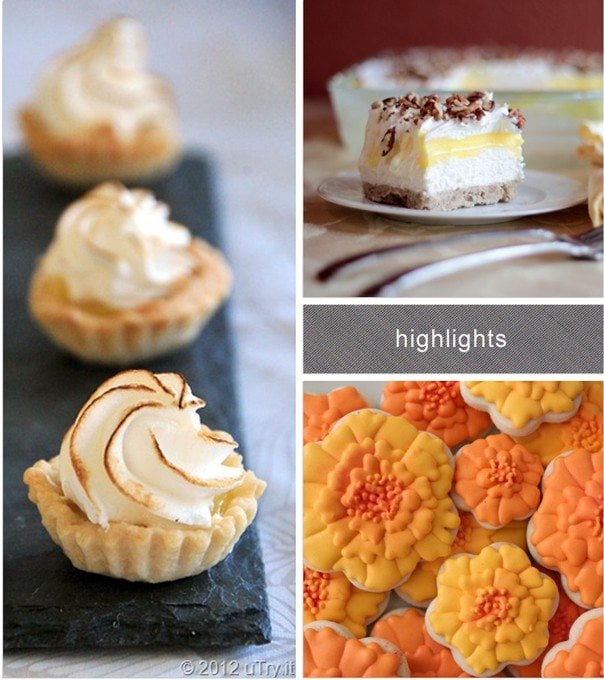 Meyer Lemon Tartlets from Utryit | Lemon Dessertfrom Pemberly Bake Shoppe
Marigold Cookies from Sweet Sugar Belle
Lemon, lemon, lemon. Oh how I love lemon. There were two sweet treats that were shared in this week's Mingle Monday that definitely caught my eye with their luscious lemony goodness. I know they taste like summertime in a single bite!
And my friend Callye shared her beautiful marigold cookies that look too good to even eat they are so gorgeous!
I've also enjoyed reading your photography tips you've shared. Keep 'em coming, we can always learn so much from one another!
As always, thanks so much for sharing your creations this week.
A new Mingle Monday will go live on Sunday evening ready for you.
I can't wait to see what all you have to share!