Mingle Monday Highlights {March 16th}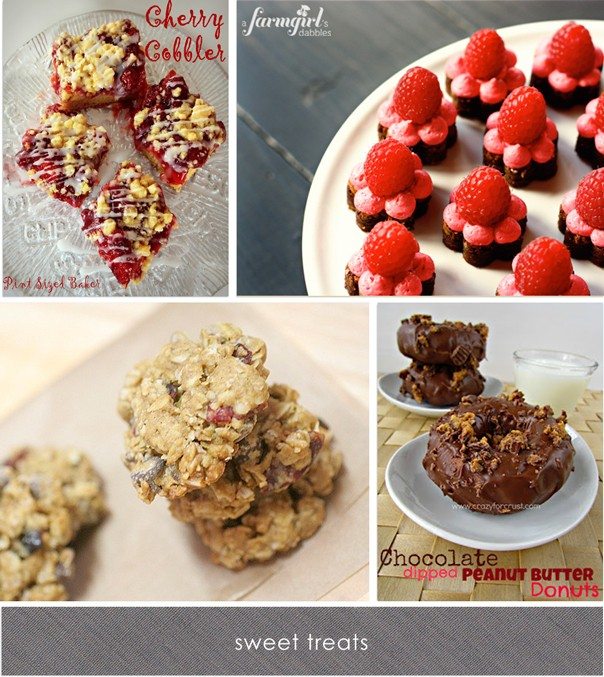 Cherry Cobbler from Pint Sized Baker | Spring Brownie Bites from A Farm Girl's Dabbles
Brown Butter Oatmeal Cookies from Alli-n-Son | Chocolate Peanut Butter Donuts from Crazy for Crust
I'm loving all of the delicious treats, cute crafts, and practical tips that have been shared already in this week's Mingle Monday. I've highlighted a few that caught my eye that I think you will enjoy as well.
You still have time to share whatever you've made as the link for Mingle Monday is always live through Wednesday evening each week.
As always, thanks so much for sharing your creations this week.
A new Mingle Monday will go live on Sunday evening ready for you.
I can't wait to see what all you have to share!