Mingle Monday Highlights {May 7th}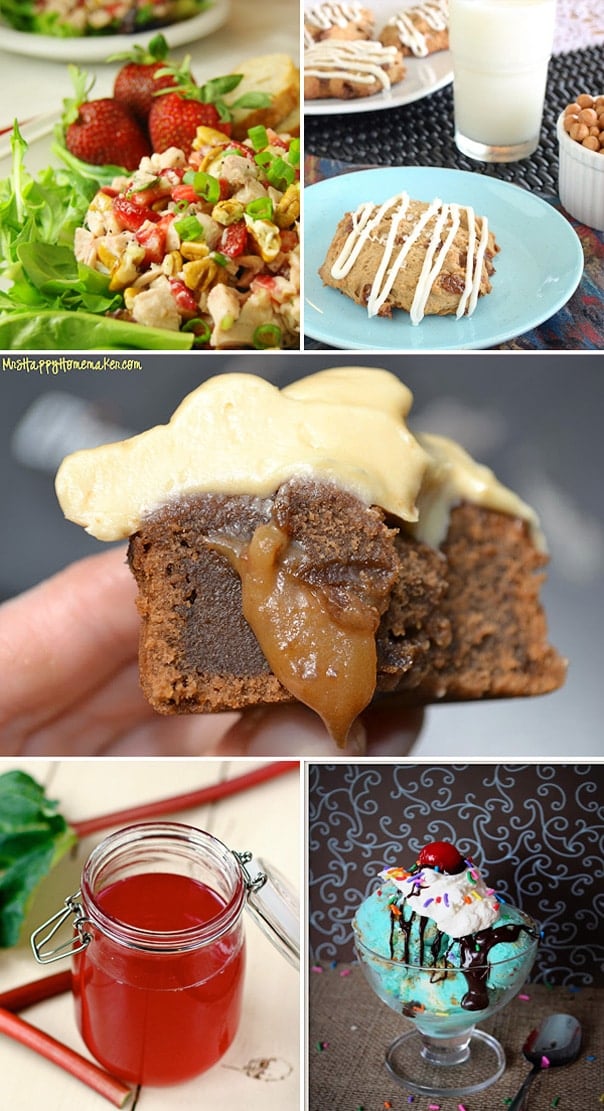 Strawberry Chicken Salad from Kitchen is My Playground | Salted Caramel Scones from Inside BruCrew
 Salted Caramel Cupcakes from Mrs. Happy Housewife
Ruby Rhubarb Syrup from Farmgirl's Dabbles | Birthday Cake Ice Cream from Pint Sized Baker
What an amazing week! There were so many delicious treats and creative projects shared this week that I absolutely loved! I think you are going to love them, too!
Beautiful salad, salted caramel yumminess, rhubarb syrup and ice cream. I just don't think it could have gotten any sweeter!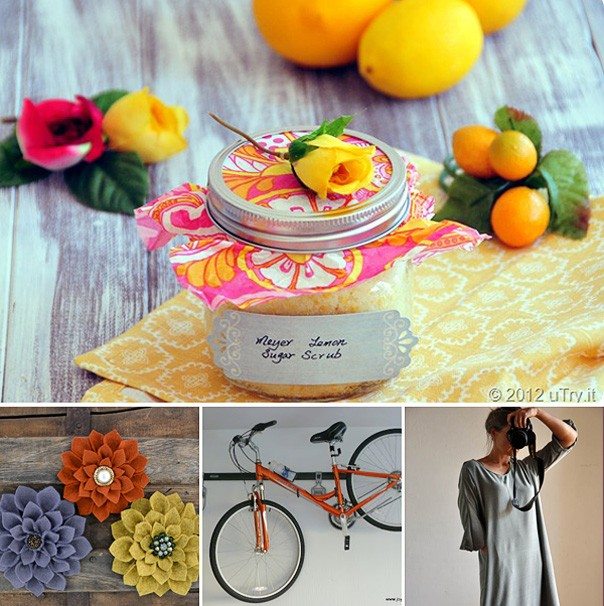 Meyer Lemon Scrub from Utryit
Dahlia Flowers from Project Housewife | Garage Organizing from Joyful Homemaking
Sewing a Simple Dress from Creative Chaos
But now I'm inspired to get creative with some crafting and organizing projects!
As always, thanks so much for sharing your creations this week.
Mingle Monday will go up on Monday morning rather than Sunday night this coming week in celebration of Mother's Day.