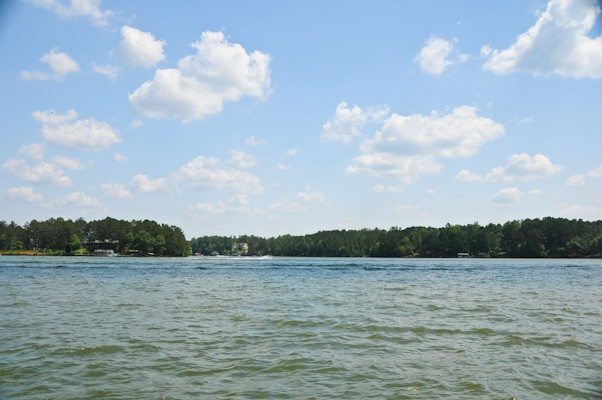 I've had my heels kicked up, chilling on the dock the whole weekend. We enjoyed Saturday with my husband's brothers, sisters, parents, nieces, nephews, uncles, aunts, and cousins.
I think there were about a million and two of us. I could be exaggerating about the extra two. I'm not sure I got a good count of all the heads.
All I know is… it was a rat killin'.
But in a good way.
The kind of rat killin' you like.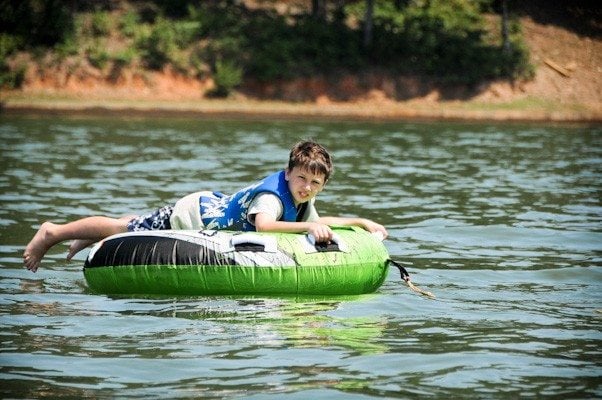 And being pulled behind the boat was the favorite mode of transportation.
Well, for the younger ones at least.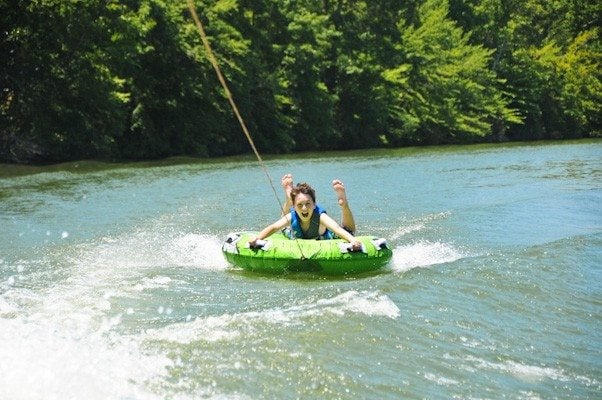 It was a thrill a minute.
We're already looking forward to the big family get together next year!