Happy Labor Day and Welcome to another fun Mingle Monday!
Labor Day is one of my favorite holidays because I know cooler weather, football season, family birthdays, and my wedding anniversary are just around the corner. I like to squeeze the last little bit of summer out of the weekend with a big BBQ, and drinking in as much of my family as I possibly can.
We'll be celebrating my Mother's and my husband's birthdays this weekend with lots of cake and a few fireworks. It was Little Buddy's idea to include the fireworks and now I'm wondering why we don't have those for everyone's birthdays. I think we'll start a tradition!
Before we get started on a new week of Mingle Monday, I want to share with you a few that caught my eye from last week.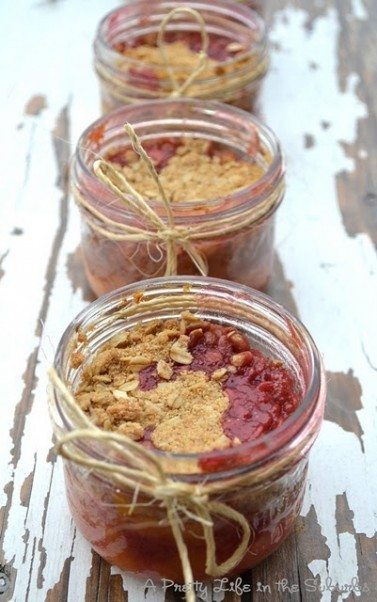 These Peach Crisps in Mason Jars from A Pretty Life in the Suburbs would be perfect for a Labor Day BBQ.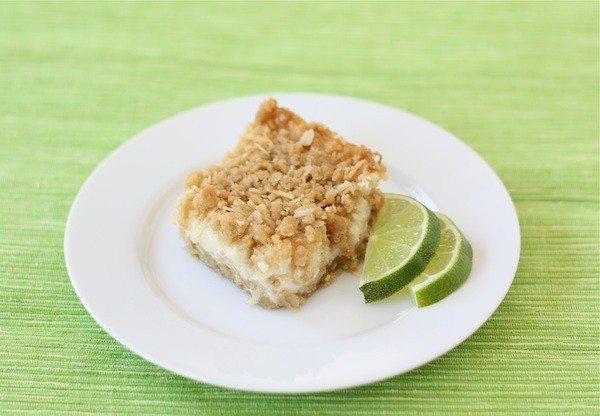 Who wouldn't love these Lime and Coconut Bars from Two Peas and Their Pod during all of the Labor Day festivities? I know my family will gobble them up!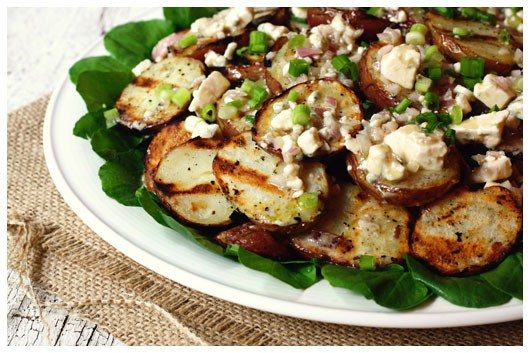 A BBQ just wouldn't be complete without potato salad and this Grilled Potato Salad with Blue Cheese Vinaigrette from my friend Brenda of A Farm Girls Dabbles looks like perfection!
Mingle Monday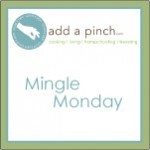 So, are you ready to mingle? You're welcome to share a favorite thing you've made – craft, sweet treat, meal, photograph, or even decor.
I look forward to seeing all you've made!
Simply add your link below and include a link in your post to addapinch.com to share all of the great ideas linked up with your readers. It's that easy!