Shrimp Dip is a delicious appetizer that's always a hit at parties and gatherings! This recipe is creamy, a bit spicy and loaded with shrimp for a dip that's ready in minutes and always a favorite!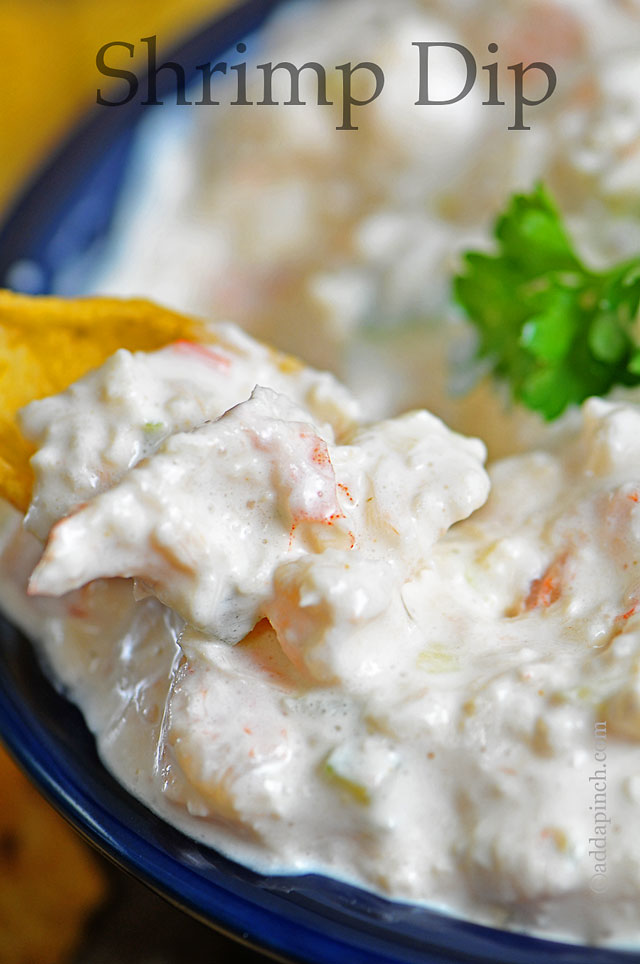 This amazing Shrimp Dip is one of our favorites to serve at all kinds of gatherings. I love how quick comes together, making it a great appetizer to make when pressed for time. But most of all, I really enjoy how delicious it is! Its zesty, creamy and so full of shrimp. And everyone loves it – I always get asked for the recipe. I make it like my Mama makes it.
Shrimp Dip Recipe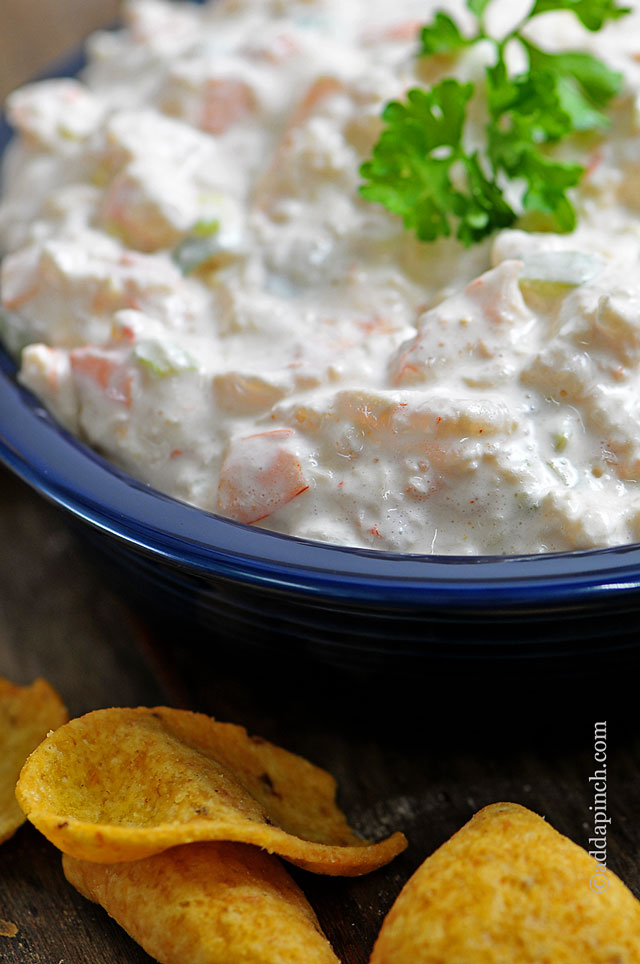 As everyone is dipping chip after chip into this scrumptious dip, it usually leads to a conversation about other favorite dips. I especially love this dip during warmer times of the year. And my Buffalo Chicken Dip, Beef Enchilada Dip, and Spinach Artichoke Dip are just a few that are in frequent rotation during the cooler months, but are fantastic anytime. And who can resist some good hummus and guacamole any time? Because everyone loves dips, right?!
There are many variations on shrimp dip. My family and friends have always loved this recipe of my mother's. Here's how we make it.
How to Make Shrimp Dip
To make this dip, you'll need these ingredients.
Shrimp – cooked and prepped – You can also keep the cooked, peeled and deveined shrimp in the freezer and quickly defrost before making this.
Cream Cheese
Green Onions
Celery
Garlic
Worcestershire Sauce
Lemon Juice
Horseradish –
Tabasco or Sriracha sauce – use your favorite and add desired amount to taste and heat preference
About the Shrimp
First, make sure you've cooked and prepped your favorite shrimp. I like to use wild caught shrimp and boil the shrimp to cook it. If cooking your shrimp right before making this dip, make sure to cool the shrimp by placing on ice. Then peel and devein. If using cooked, frozen shrimp, then safely defrost the shrimp in a bowl of ice. Once your shrimp is completely prepped, proceed with recipe instructions.
To make the dip, add all of the ingredients to a large mixing bowl and mix with hand mixer or large spoon. You can also add the ingredients to a stand mixer bowl and stir with the paddle attachment to combine.
Once all of the ingredients are well-combined, store the shrimp dip in an airtight container in the refrigerator overnight or for several hours. This gives the best flavor by allowing the flavors in the dip to combine.
Serve with crackers or chips and enjoy!
I hope you all enjoy this shrimp dip recipe passed along to me from my Mama. It's amazing! And seriously who can argue with how Mama does things? I sure hope one day my son, when presented with a dish, thinks back on the way that mine was made and how it tasted. I hope then he remembers the smells of supper in our kitchen while he finished his homework with the usual mingling of onions and garlic cooking on the stove for a base of one recipe or another. I hope then when he takes a bite of whatever dish he's presented with, he immediately thinks mine to be better, whether in actuality it really was superior or whether his memory just lets him think so.
Which seems like fairly deep thinking over some simple shrimp dip, doesn't it?
Whew! I can really let my mind wander as I'm cooking, but I hope you don't mind.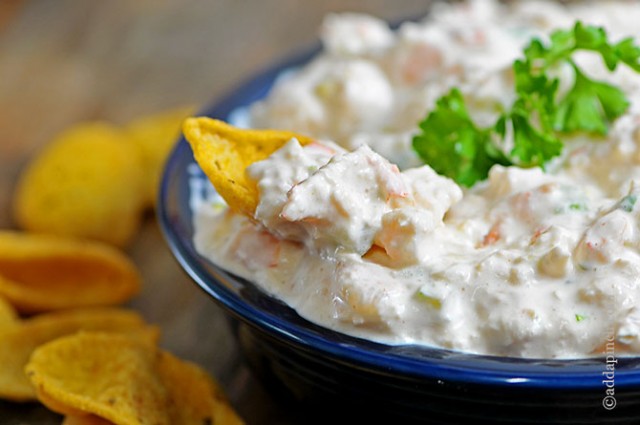 Because it really spurs me to make my recipes just a notch better than the first, second, third, and twenty-leven-hundredth time I make them. That way, I'm hoping my son will remember his Mama's dishes fondly.
Here's my Shrimp Dip Recipe. I hope you love it.
Shrimp Dip Recipe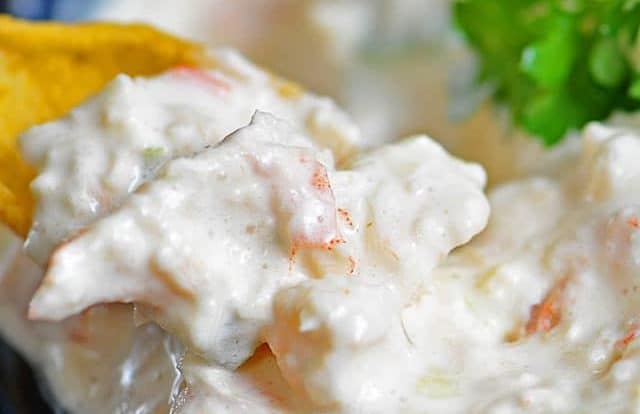 Shrimp Dip is always a crowd favorite when entertaining. Get this simple, yet delicious shrimp dip recipe that is sure to please.
Ingredients
1

pound

cooked shrimp

peeled, deveined and roughly chopped

1

8-ounce package cream cheese, softened

1/2

cup

finely chopped green onions

1/2

cup

finely diced celery

1

clove

garlic

minced

1

tablespoon

Worcestershire sauce

1

teaspoon

lemon juice

1/2

teaspoon

prepared horseradish

Tabasco or Sriracha sauce

to taste
Instructions
Add all ingredients to a large bowl and mix until well-combined with a hand mixer or spoon. Alternately, add all ingredients to the bowl of a stand mixer and mix with the paddle attachment until well-combined.

Store in an airtight container in the refrigerator overnight to allow the flavors to fully combine.
Did your Mama make a dish that was absolutely, positively the best ever? I'm sure she did! I'd love for you to tell me about it.
Enjoy!
Robyn xo