The Romney Family Table
Ann Romney's newest book, The Romney Family Table, is full of recipes, traditions, and family stories of Ann's family as a child through her life now with her sons, their wives, and beautiful grandchildren.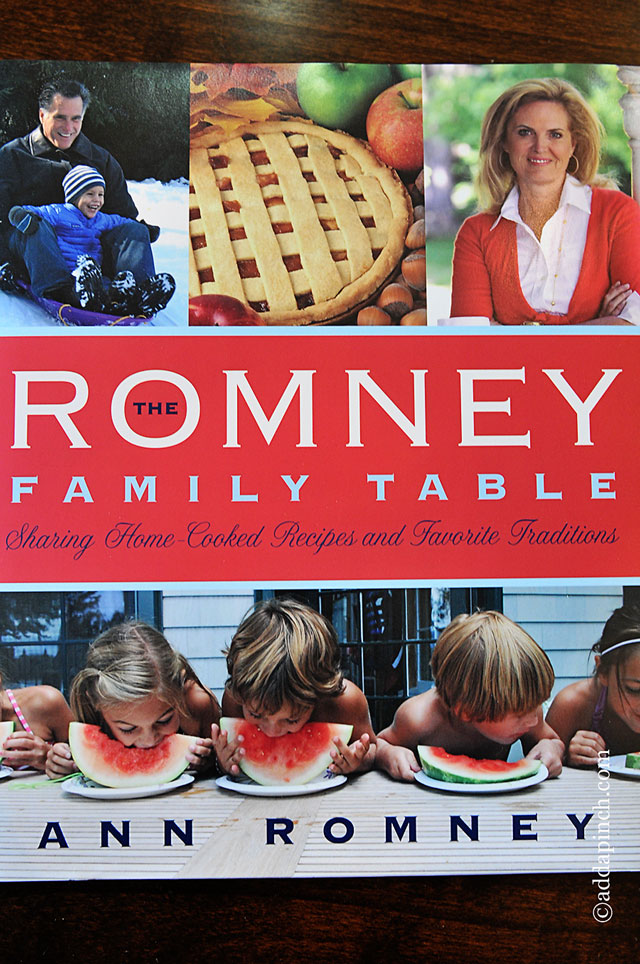 With 44 years of marriage and raising five sons under her belt, Ann has plenty of delicious, home-cooked recipes to share and how they became family favorites.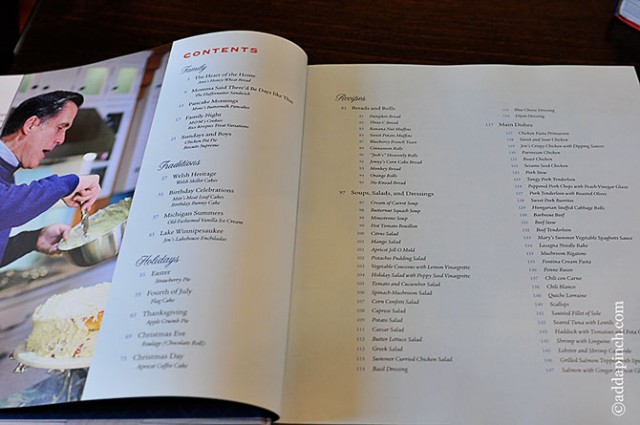 Full of those classic recipes that immediately make you think of home and family, Ann's book incorporates plenty of main dishes, vegetables and side dishes, and desserts that make you want to head to the kitchen with your own family to try your hand and making such delicious memories.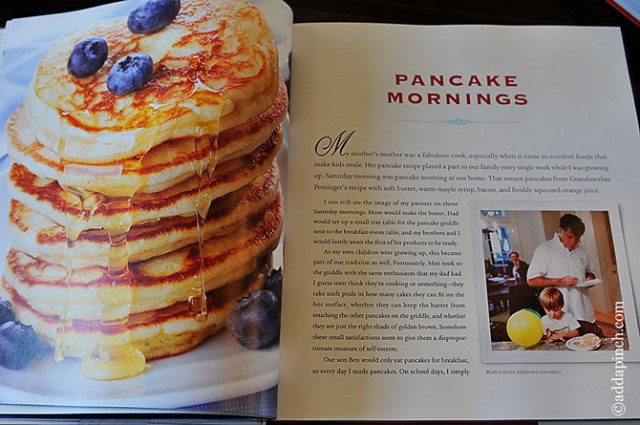 Like their family tradition of Pancake Mornings that actually began with Ann's own parents each weekend and that she continued with her own family.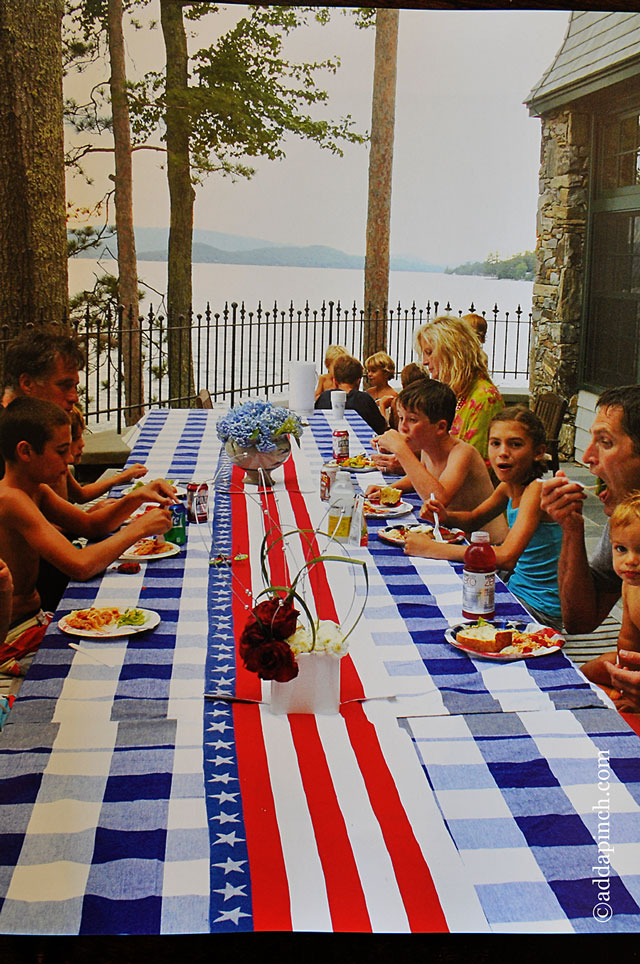 And the dishes their family loves when they are together and celebrate holidays, birthdays, or just gather together for a meal.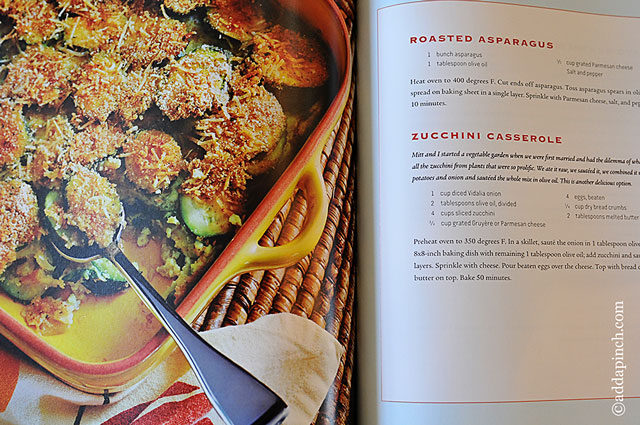 The Romney Family Table is more than a cookbook, it is a glimpse into the lives of Ann and her family and like sitting down with a great friend over a cup of coffee.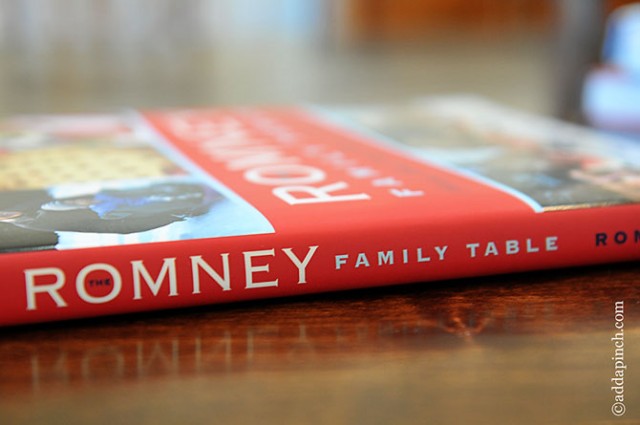 Giveaway
CONGRATULATIONS to Julie, comment #109!
One lucky member of the Add a Pinch family will receive a copy of The Romney Family Table along with one a beautiful casserole dish that is just like one of my favorites I use. Here's how you enter:
Do you have family traditions that you absolutely love throughout the holidays? What are they? I'd love to know!
For additional entries, here's a few things you can do, if ya wanna.
Then head back to this post and leave a comment for each of these that you did.
Disclosure: I was provided a copy of this book by Ann's publisher, Shadow Mountain. The publisher is also providing the book as part of the giveaway. I am including the giveaway of the casserole dish, because nothing screams family meals to me more than a good, classic casserole dish. Heh.
This post includes affiliate links.