50 Slow Cooker Recipes for Supper gives you plenty of weeknight dinner ideas and recipes perfect for busy weeknights!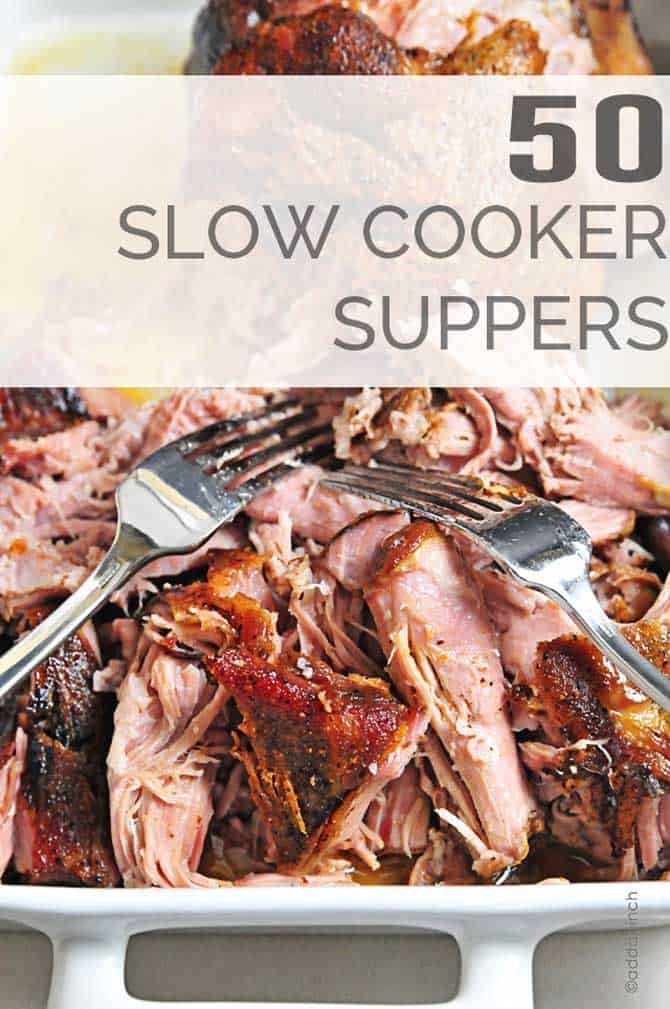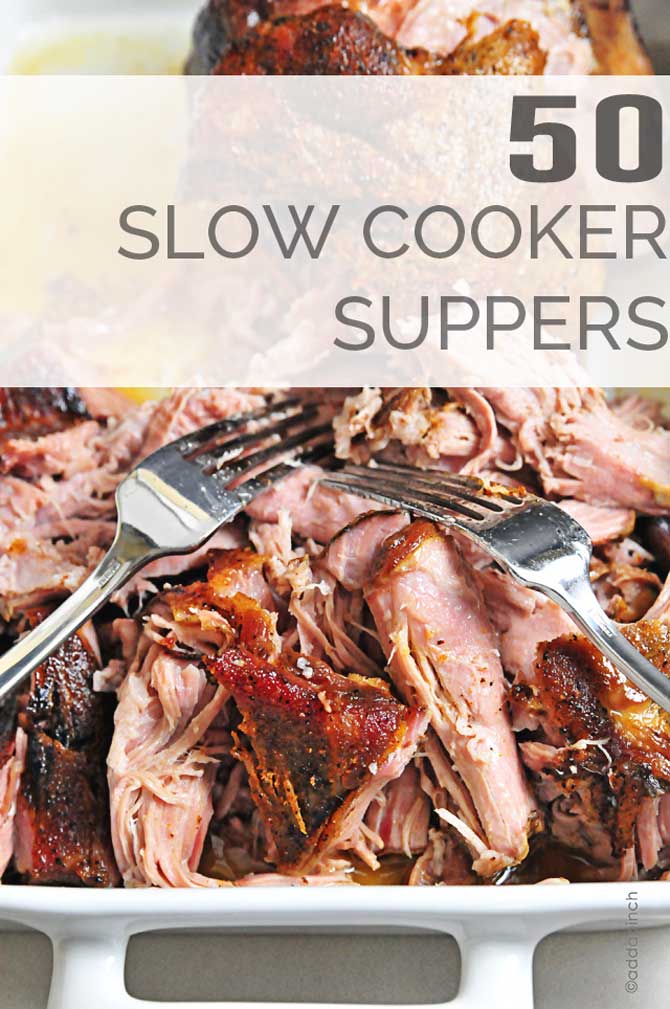 Can you believe it is time for school to start again? That was one fast summer! To get ready for the start of school, I look for slow cooker recipes for those school night meals. With the slow cooker, I can have delicious and nutritious meals that have cooked during the day and are ready when everyone gets home. Below are 50 back to school slow cooker suppers that my family loves and I hope your family will, too.
50 Slow Cooker Recipes for Supper
Soup and Chili Slow Cooker Recipes
From the heartiest chili to the traditional vegetable soup, these slow cooker soup and chili recipes will become favorites for those back to school suppers this fall.
Beef, Lamb, and Veal Slow Cooker Recipes
What could be better on a school night than a hearty slow cooker meal of beef, lamb, or veal? These recipes include roasts, thick beef sandwiches, steak, pasta, and even goulash that will make school night suppers a special treat.
Chicken and Turkey Slow Cooker Recipes
These slow cooker chicken and turkey recipes are ones your entire family will love. Enchiladas, chicken and dumplings, Tex-Mex chicken, turkey meatballs, and pastas are just a few of these family-friendly meals.
Pork Slow Cooker Recipes
Ribs, tenderloin, barbecue, jambalaya, and carnitas all are included in these slow cooker pork recipes. Back to school suppers couldn't get any better than this.