Over 21 camping recipes that my family and friends enjoy during our camping and RV trips! All are easy to prepare over a grill, hot coals, or in an oven or on a stovetop.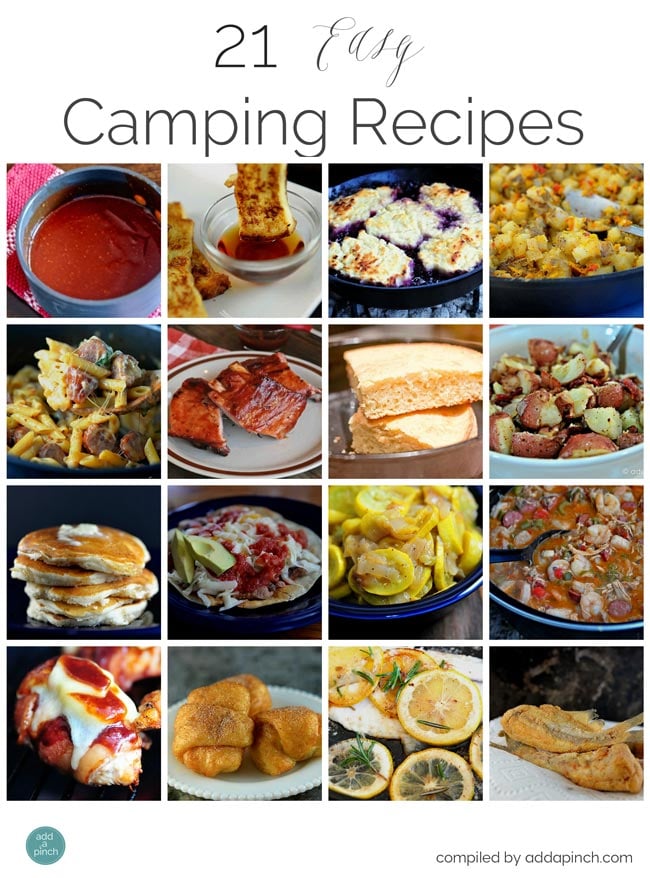 My family loves to camp. Bart and Sam think camping is so much more fun if they can hike into the woods, set up a tent, and cook on an open fire. Sleeping on the ground in a sleeping bag or in an ENO strung between two trees is not my cup of tea! I prefer the comforts of home and prefer heading out in our motorhome instead.
However, I do enjoy cooking over an open fire and on a grill outside the RV. No matter how we camp, making sure we have plenty of delicious and easy to prepare food is my number one priority!
This is a collection of some of our favorites that we love for both of our styles of camping – Bart and Sam enjoy them when on Scout camping trips and I love them by the RV. Thankfully, these are recipes that can be made on a grill, over a campfire, in a camping or RV oven or stove.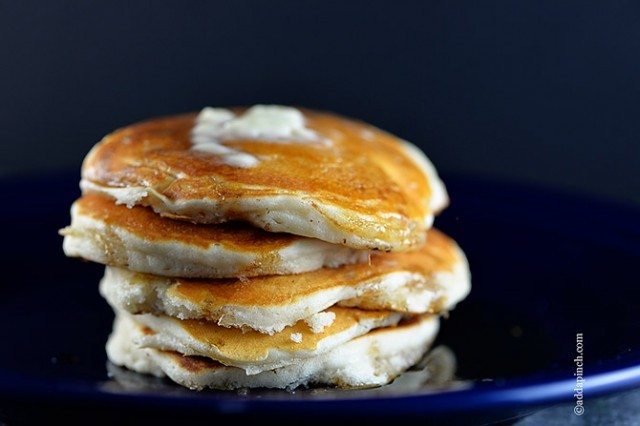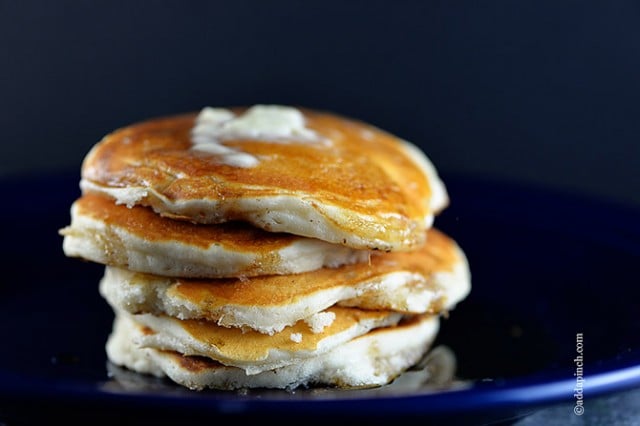 Breakfast
Scrambled Eggs and Bacon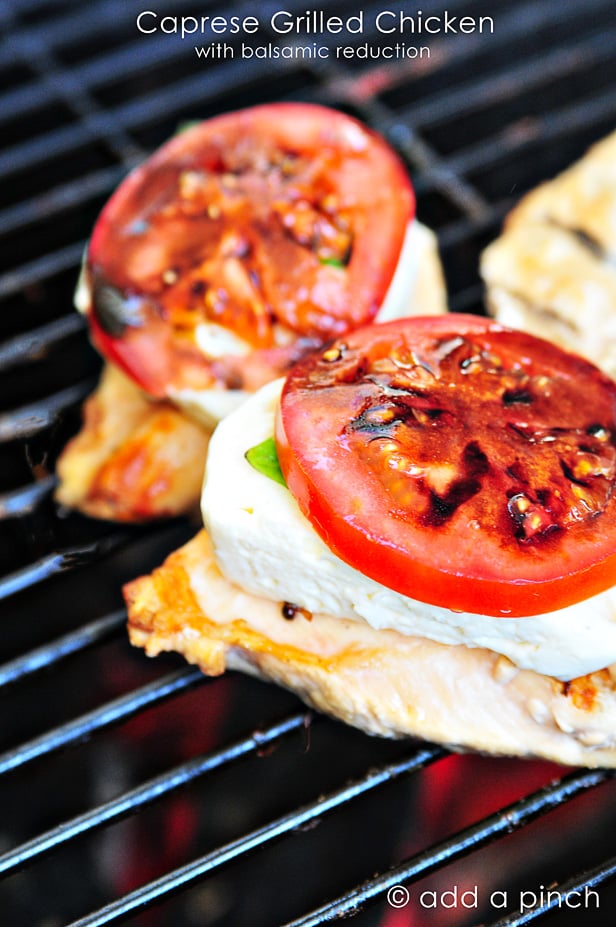 Main Dishes and Sides
Chicken Caprese with Balsamic Reduction
Pork Chops with Apples and Onions
Tilapia with Browned Butter and Lemon Sauce
BBQ Chicken with Bacon and Cheddar

Sides
Warm Potato Salad with Bacon and Onion

Desserts
Enjoy!
Robyn xo